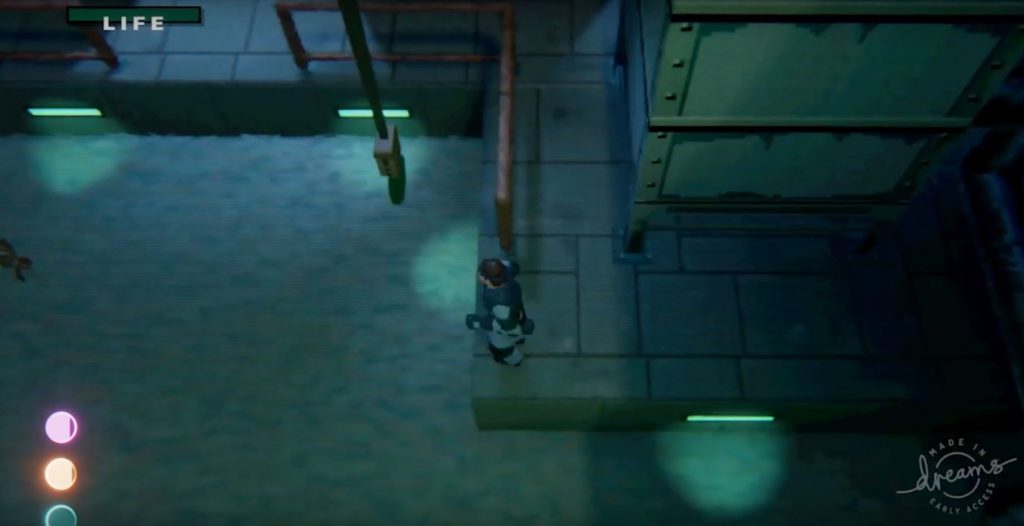 Dreams has given us some crazy creations so far. But, this might be the best one yet. You can now play a homage to Metal Gear Solid Remake in Dreams.
Bearskopff on Twitter has been toiling away at it and you can download it right into your game by clicking here.
There is also an eight-minute long trailer for the game, which you can find below:
Dreams' release date was announced earlier this year with the game entering into Early Access. The game held a beta in early 2019. During that time we saw some crazy creations including Kratos' axe. With the game fully out, we are seeing even more creations and stunning games.
Since its release, the game has been played by more than 100,000 players, which is a lot given how niche and technical Media Molecule's creation is. We took the time to give the game an unscored, first impressions review just after it launched.
Seeing someone remake part of the game is insane and shows just how incredible Media Molecule's latest game is. We are seeing things that could fundamentally change the industry, with people workshopping ideas, producing test builds, and learning to code for the first time.
This news comes the week after E3 2019. You can watch all of the livestreams, as well as every conference at E3 2019 on our E3 2019 Livestream page.
Want to see all the news from the show? Check out our full E3 Announcements and News list, containing every reveal during the week-long show across all the conferences. You can also check out a variety of rumours that are surrounding the show.
Dreams is available in early access right now on PS4.
What are your thoughts on this remake? Will you be downloading it in Dreams? What are your favourite creations you have seen so far?
Source – [Bearskopff, Twitter]