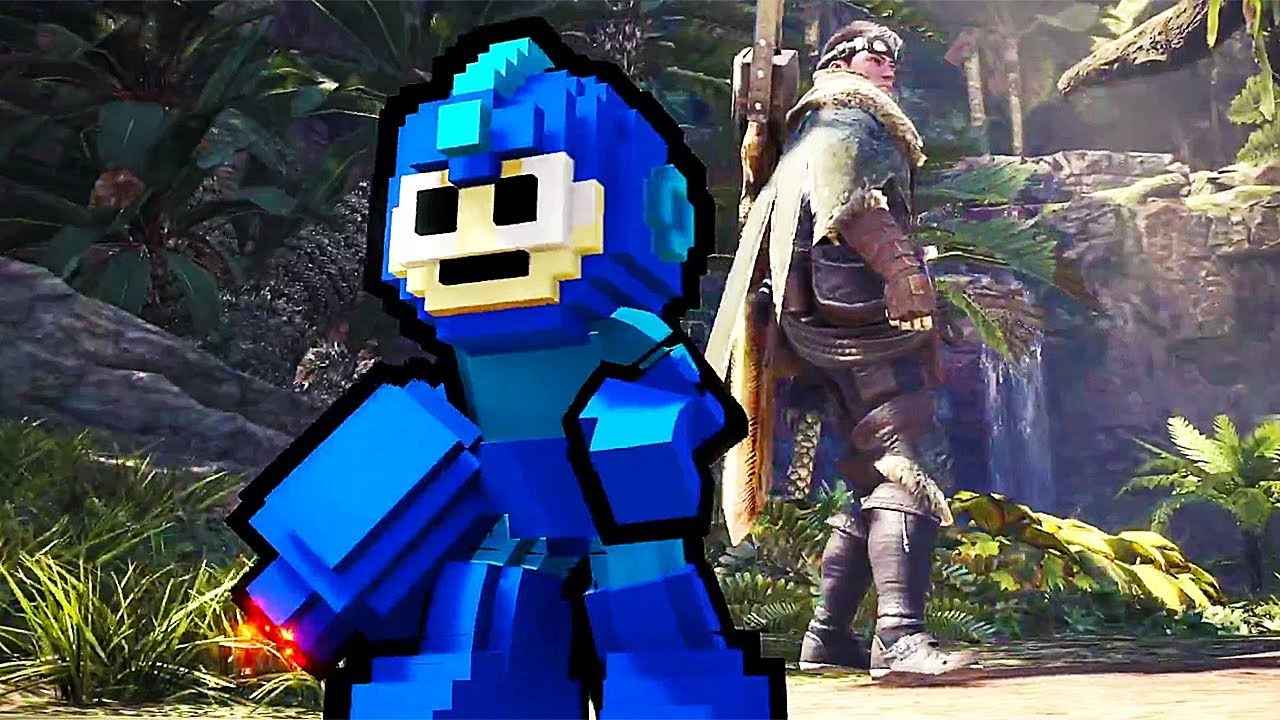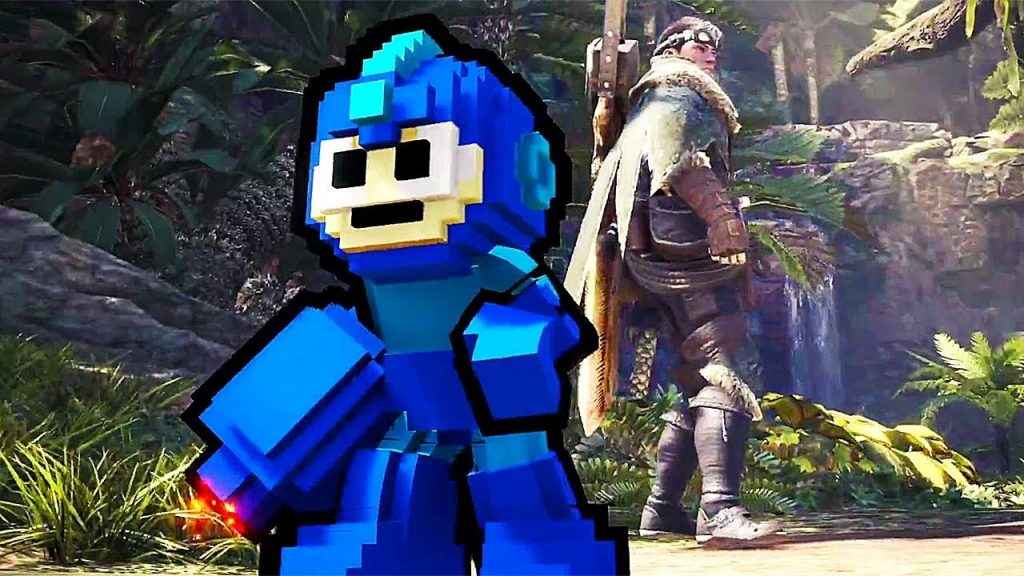 Setting off with a BANG (or BLAST if you will) the long awaited Monster Hunter World Mega Man event quest is now live, as announced by the official @monsterhunter twitter.
The Monster Hunter World Mega Man event quest is called A Rush of Blood. As part of the Spring Blossom Festival Event going on in game right now, this is a 7-star quest that tasks players with hunting two Odogaron in the arena.
I hope you have at least completed the base game hunters, because In order to accept this quest, you are required to be hunter rank 13.
Finishing this event quest unlocks the Mega Man pixel armor for your Palico, as well as some of the most classic 8-bit Mega Man music that changes based on the weapon that you have equipped.
Boot up Monster Hunter World today, and get slaying some beasts!
Related Monster Hunter World News