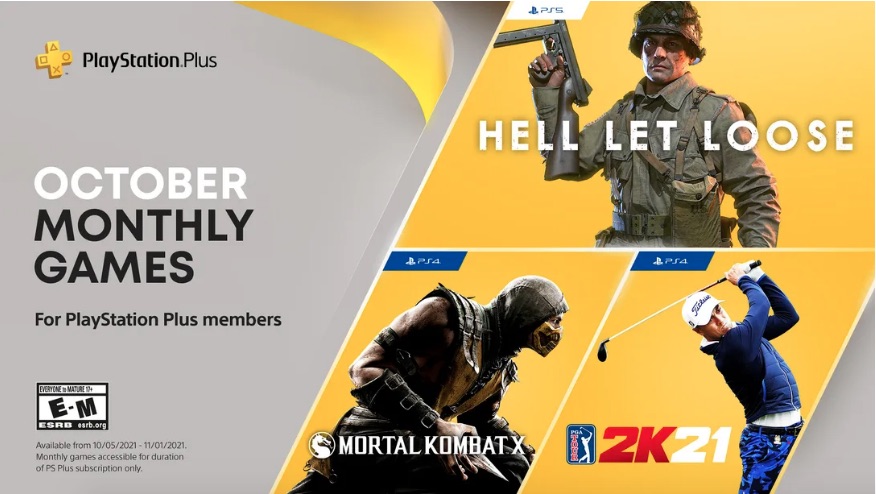 PlayStation Plus Free October 2021 PS4 Games, PlayStation Plus Free October 2021 PS5 Games PS Plus October 2021 – What are the PS Plus October 2021 free PS4 and PS5 games? You can also catch the complete listing which details every PS Plus title announced to date right here. For further reading, you can also see every PS5 PlayStation Plus game released this year in our handy guide. Furthermore, you can see every PS4 PlayStation Plus title released this year as well.
PlayStation Plus October 2021 free games:
PlayStation Plus PS5, PS4 October 2021 Free Games
---
The PlayStation Plus October 2021 PS4 and PS5 free games are now available to download, and include the following:
PlayStation Plus PS5, PS4 Free Games October 2021 Predictions
---
PS4, PS5 PS Plus Free Games October 2021 Predictions:
Observer: System Redux (PS5)
---
A harrowing cyberpunk horror title that blends the line between dreams and reality, Observer: System Redux is the definitive version of Bloober Team's futuristic horror effort. Boasting 4K resolution, 60 frames per second, ray tracing and full DualSense functionality to boot.
You can catch up with our review of Observer: System Redux on PS5 here.
Resident Evil 2 (PS4)
---
An absolutely jaw-dropping remake of one of the finest horror games ever made on any system, Resident Evil 2 on PS4 is an incredible modern take on Capcom's classic fright-fest that brings it kicking and screaming onto modern consoles with stunning visuals and scares by the absolute metric ton. A modern classic and no mistake.
You can read our Resident Evil 2 PS4 review right here.
Further Reading:
The Dark Pictures Anthology: Man of Medan (PS4)
---
The first entry in The Dark Pictures Anthology series of five different horror games, Man of Medan comes from the same great developer that brought us the superb Until Dawn. Very similar in execution, Man of Medan has players either playing in solo or in co-op as a group of friends who find themselves imprisoned on a haunted ship. With beautiful visuals, some great jump scares and a whole heap of replay value, Man of Medan would make a great topper to a potential PlayStation Plus October 2021 Halloween line-up.
You catch up with our spooky PS4 review of The Dark Pictures Anthology: Man of Medan right here.
What PlayStation Plus Games Are Available Now?
---
The September 2021 PS Plus free games have been confirmed and were available from September 7, 2021, to October 6, 2021.
Sony also officially announced as part of the PS Plus games for November 2020 the debut of the PlayStation Plus Collection for PS5 owners only. The following PS Plus Collection games have been confirmed for the PS Plus November 2020 line-up are available to download now:
Don't forget to check out our PS5 complete guide too for everything you need to know about Sony's PlayStation 5 console in the meantime.
If you're thinking of joining PS Plus, it's also worth taking note that Sony has increased cloud storage for the saving of PS4 and PS5 game files. With a boost from 10GB up to 100GB, there's plenty of space to save your games in the cloud on both PS4 and PS5.
Further Reading:
Additionally, you also get access to exclusive games for free each month, alongside special discounts, full game trials and the ability to play online multiplayer games too.