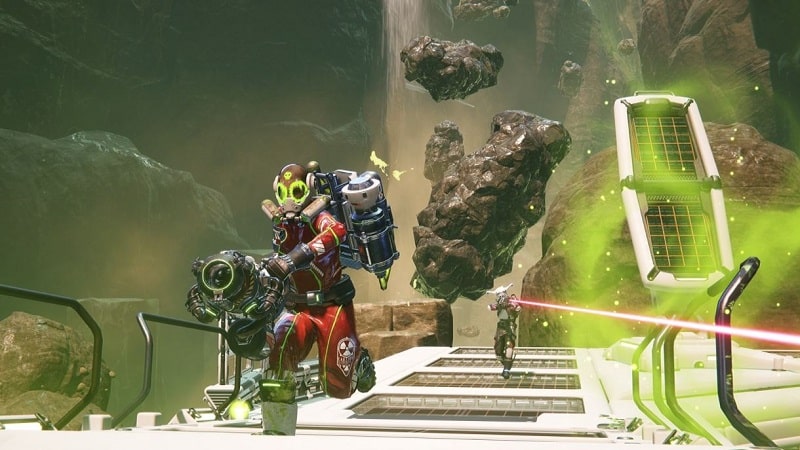 PlayStation Plus Free August 2021 PS4 Games, PlayStation Plus Free August 2021 PS5 Games PS Plus August 2021 – What will be the PS Plus August 2021 free PS4 and PS5 games? You can also catch the complete listing which details every PS Plus title announced to date right here. For further reading, you can also see every PS5 PlayStation Plus game released this year in our handy guide. Furthermore, you can see every PS4 PlayStation Plus title released this year as well. The PlayStation Plus August 2021 PS4, PS5 games have now been officially announced by Sony.
In this guide:
PlayStation Plus PS5, PS4 August 2021 Free Games Announced
---
These are the officially announced PlayStation Plus August 2021 PS5, PS4 free games:
The games PS Plus August 2021 PS4 and PS5 games were leaked by the official site on July 24, 2021.
PlayStation Plus PS5, PS4 Free Games August 2021 Predictions
---
PS4, PS5 PS Plus Free Games August 2021 Predictions:
In Sound Mind (2021) – PS5
---
Looking set to be one of the most terrifying PS5 games of 2021, In Sound Mind is a first-person psychological horror game absolutely stuffed with jumps, scares and puzzle solving galore. A journey into madness quite unlike any other, we think that In Sound Mind would be a fine addition to the PlayStation Plus August 2021 PS5 free games line-up.
Lemnis Gate (2021) – PS4/PS5
---
One of the most innovative and imaginative shooters ever conceived, Lemnis Gate is a multiplayer FPS with a difference – it's also a turn based strategy game which takes place in a time loop, allowing players to act out strategies and pre-emptive tactics before the real time shooter combat begins. Lemnis Gate is shaping up to be something very special indeed and PlayStation Plus would be a great platform for it to reach a wide audience.
Further Reading:
Tekken 7 (2017) – PS4
---
Arguably the apex of Bandai Namco's long-running one on one fighter series, Tekken 7 elevates the series with all new characters, massively improved visuals and the most in-depth combat system seen in the franchise to date. With a huge roster of very different fighters (including Street Fighter's Akuma and Final Fantasy XV's lead protagonist Noctis), Tekken 7 remains one of the best fighting games money can buy and would be a great fit for PlayStation Plus.
You can catch up with our Tekken 7 PS4 review right here.
What PlayStation Plus Games Were Available Last Month?
---
The July 2021 PS Plus free games have been confirmed and were available from July 6, 2021, to August 2, 2021.
All of these games will be available to download from July 6, 2021. Virtua Fighter 5 Ultimate Showdown is still available until August 2, 2021.
Sony also officially announced as part of the PS Plus games for November 2020 the debut of the PlayStation Plus Collection for PS5 owners only. The following PS Plus Collection games have been confirmed for the PS Plus November 2020 line-up are available to download now:
Don't forget to check out our PS5 complete guide too for everything you need to know about Sony's PlayStation 5 console in the meantime.
If you're thinking of joining PS Plus, it's also worth taking note that Sony has increased cloud storage for the saving of PS4 and PS5 game files. With a boost from 10GB up to 100GB, there's plenty of space to save your games in the cloud on both PS4 and PS5.
Further Reading:
Additionally, you also get access to exclusive games for free each month, alongside special discounts, full game trials and the ability to play online multiplayer games too.