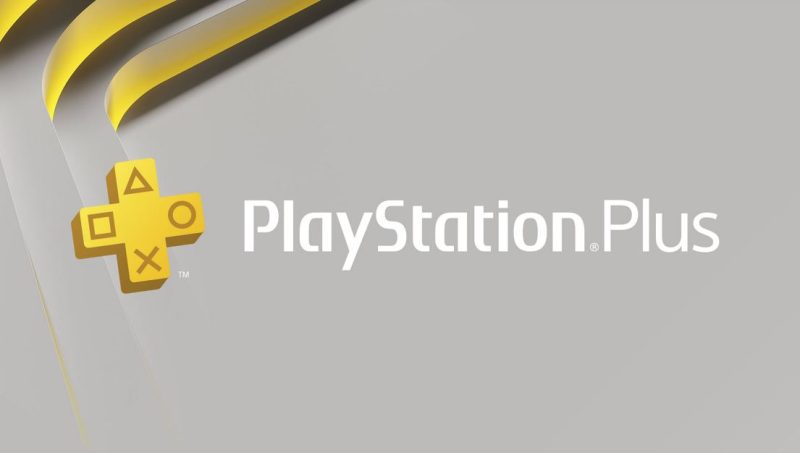 PlayStation Plus Free July 2021 PS4 Games, PlayStation Plus Free July 2021 PS5 Games PS Plus July 2021 – What will be the PS Plus July 2021 free PS4 and PS5 games? You can also catch the complete listing which details every PS Plus title announced to date right here. For further reading, you can also see every PS5 PlayStation Plus game released this year in our handy guide. Furthermore, you can see every PS4 PlayStation Plus title released this year as well. The PlayStation Plus July 2021 Free PS4 and PS5 games are now available.
In this guide:
PlayStation Plus PS5, PS4 Free Games July 2021 Announced
---
The free PS Plus games for PS5 and PS4 for July 2021 have been confirmed as the following:
These games will all be available to download on July 6, 2021. Virtua Fighter 5: Ultimate Showdown is still available until August 2, 2021.
PlayStation Plus PS5, PS4 Free Games July 2021 Predictions
---
PS4, PS5 PS Plus Free Games July 2021 Predictions:
A Plague Tale: Innocence Remastered (2021) – PS5
---
One of the best games of 2019 and easily one of the best stealth adventures ever, the promise of A Plague Tale: Innocence coming to PS5 with 4K, 60 FPS visuals and full DualSense support has us salivating. To say that A Plague Tale: Innocence Remastered looks likely to be one of the PS Plus July 2021 titles is quite the understatement, too.
You can catch our original review of A Plague Tale: Innocence on PS4 right here.
The Pathless (2020) – PS4/PS5
---
One of the best PS5 indie games money can buy, The Pathless is a stunning adventure about a mysterious archer trapped on an island and who must get to the bottom of the evil that it is plaguing the inhabitants. With gorgeous 4K resolution at 60 FPS and superb use of the adaptive triggers featured on the DualSense controller, The Pathless is an essential adventure that everybody should play.
You can check out our PS5 review of The Pathless right here.
Further Reading:
Shenmue 3 (2019) – PS4
---
The much anticipated continuation of the legendary Shenmue saga, Shenmue 3 did in large part what every fan wanted – to continue the classic series with many of the gameplay systems that fans enjoyed all those years. Now deep in 1980s mainland China, Ryo Hazuki continues his odyssey to track down Lan Di, the Chinese organized crime boss that brutally murdered his father in Japan. Shenmue 3 is a stirring action RPG that you really shouldn't pass up on (oh, and you might want to play the first two games too.)
You can catch up with our Shenmue 3 PS4 review here.
What PlayStation Plus Games Were Available Last Month?
---
The June 2021 PS Plus free games have been confirmed and were available from June 1, 2021, to July 5, 2021.
All of these games are now available to download. Virtua Fighter 5 Ultimate Showdown is available until August 2, while Star Wars Squadrons and Operation Tango are available until July 5, 2021.
Sony also officially announced as part of the PS Plus games for November 2020 the debut of the PlayStation Plus Collection for PS5 owners only. The following PS Plus Collection games have been confirmed for the PS Plus November 2020 line-up are available to download now:
Batman: Arkham Knight
Battlefield 1
Bloodborne
Call of Duty: Black Ops 3 – Zombies Chronicles Edition
Crash Bandicoot N.Sane Trilogy
Days Gone
Detroit: Become Human
Fallout 4
Final Fantasy XV Royal Edition
God of War
Infamous: Second Son
Monster Hunter World
Mortal Kombat X
Persona 5
Ratchet & Clank
Resident Evil 7: Biohazard
The Last Guardian
The Last of Us Remastered
Uncharted 4: A Thief's End
Until Dawn
Don't forget to check out our PS5 complete guide too for everything you need to know about Sony's PlayStation 5 console in the meantime.
If you're thinking of joining PS Plus, it's also worth taking note that Sony has increased cloud storage for the saving of PS4 and PS5 game files. With a boost from 10GB up to 100GB, there's plenty of space to save your games in the cloud on both PS4 and PS5.
Further Reading:
Additionally, you also get access to exclusive games for free each month, alongside special discounts, full game trials and the ability to play online multiplayer games too.