We are halfway through the year and we have already had some great games to play on your PS4 or PS4 Pro that is nestled somewhere underneath your TV. If you thought 2019 has been busy (it really was), then you should strap in for the rest of the year. Also, don't forget – you'll be able to play all of these upcoming PS4 games on the PS5 when it launches in 2020 as Sony has confirmed that the console will be able to play PS4 games.
So without further ado, here are the forthcoming 2019 PS4 games you'll most certainly not want to miss.
PS4 Games Coming Soon
New Games On PS4
The following list contains games that are confirmed to be coming in the latter half of 2019. Therefore, The Last of Us Part II and Ghost of Tsushima are not featured.
Upcoming PS4 Games – The Surge 2
September 24, 2019
The Surge 2 is the upcoming sequel to 2017's sci-fi, souls-like. Focusing on a mix of machines and human enemies, deployable drones and more, the sequel aims to expand upon the foundation of the first game. Five new weapon types and character customisation aim to give you more choice.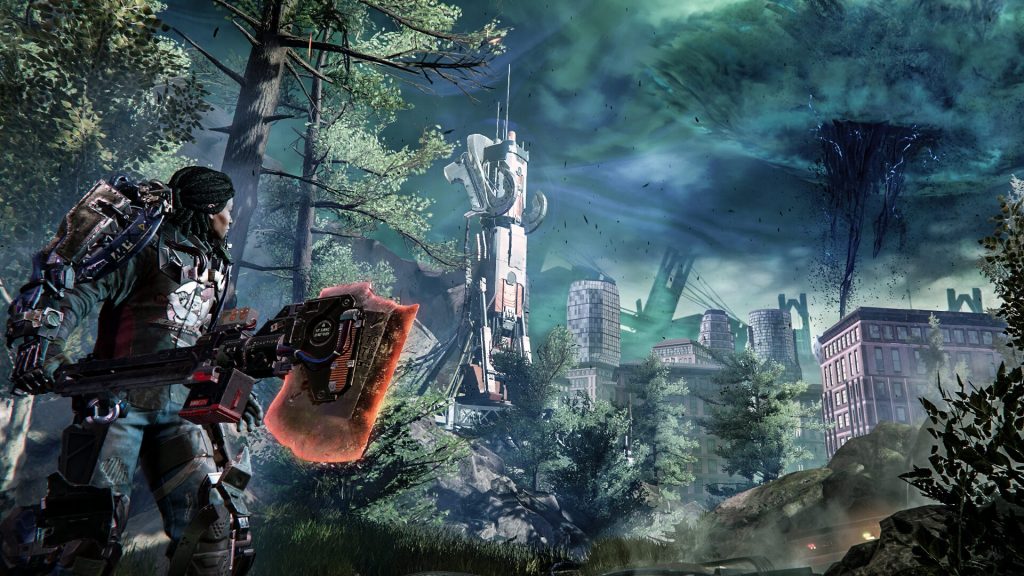 The game was originally revealed back in early 2018, with the release date confirmed just before E3. Then, during E3 a gorgeous new cinematic trailer debuted. If you are looking for a new souls-like, this one is where your attention should be focused.
Upcoming PS4 Games – Code Vein
September 27, 2019
This September will see the release of Code Vein, after years of delays and setbacks. Being the second souls-like to release within the same week, Bandai Namco's version aims to differentiate itself with an anime aesthetic and blood-gorging vampires. You can ever get your hands on the game early from September 3, 2019, by downloading a demo from the PlayStation Store.
Set in a dystopian future, vampires are provided with gifts and other supernatural abilities upon the consumption of blood. This adds an extra dimension to the combat, with a variety of abilities and class builds to choose from and customise, creating a character truly tailored to your playstyle.
Upcoming PS4 Games – Destiny 2: Shadowkeep
October 1, 2019
Shadowkeep will mark a new era for Destiny 2. With Bungie now independent and the game moving to a label of free-to-play MMO, Bungie is looking to build on what they have and help unify the Destiny experience into one single product.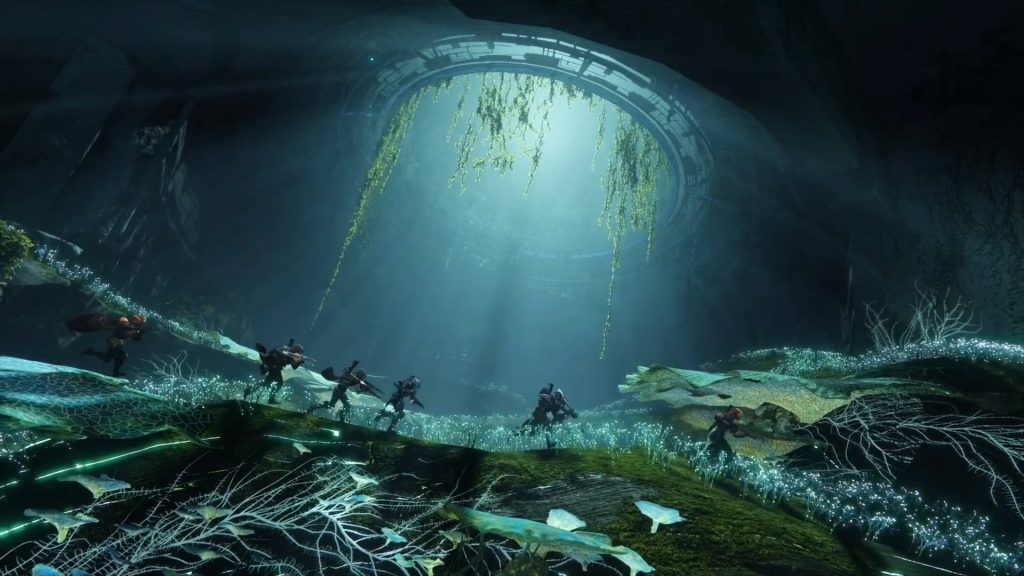 Destiny 2: Shadowkeep takes Guardians back to the Moon; however, it is different than how you remember it. With the return of foes you have faced in the past and a mysterious new force, team up in a fireteam and take part in a bunch of new activities and experience a new chapter for Destiny.
Upcoming PS4 Games – Tom Clancy's Ghost Recon Breakpoint
October 4, 2019
After the incredibly successful Wildlands, Ubisoft are building upon the foundation of that game with Tom Clancy's Ghost Recon Breakpoint. Set on the fictional Pacific Island of Auroa, you play as a Ghost stranded. You will fight to survive against Cole D. Walker's army of drones and work as a team or alone to survive.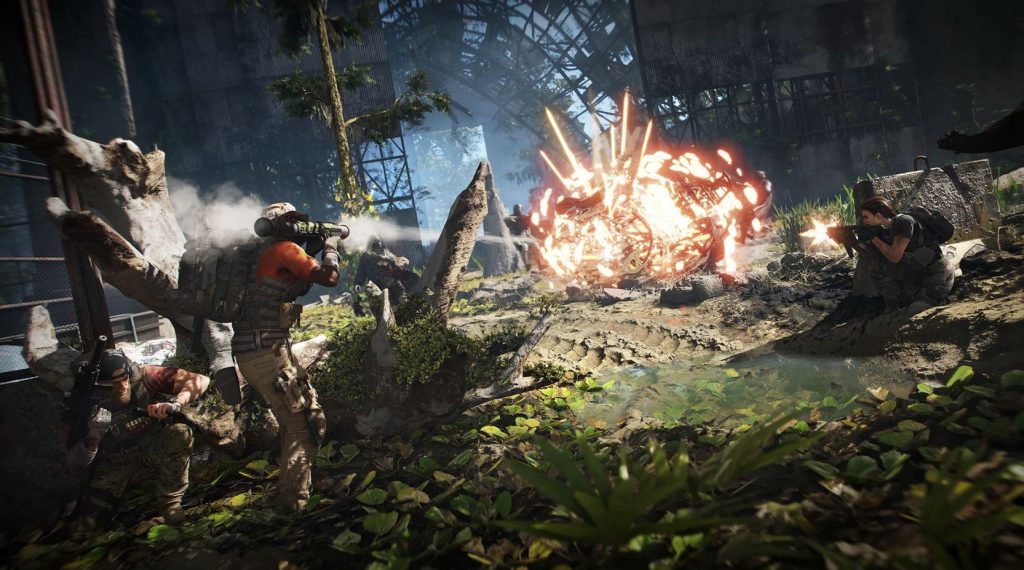 Ubisoft are innovating in a bunch of new ways with Breakpoint, such as adding in permanent injuries that can cripple you until healed. At E3 2019, Cole D. Walker's character was highlighted in a trailer, Cole is played by Jon Bernthal. A beta for the game is set to arrive in early September, so you can get your hands on Breakpoint even sooner.
Upcoming PS4 Games – Concrete Genie
October 8, 2019
From newly founded Sony Worldwide Studios member, PixelOpus, Concrete Genie follows Ash as he finds solace in his creations in a world of bullies. In the polluted and abandoned town of Denska, Ash has the power to cleanse the streets with his creations he paints.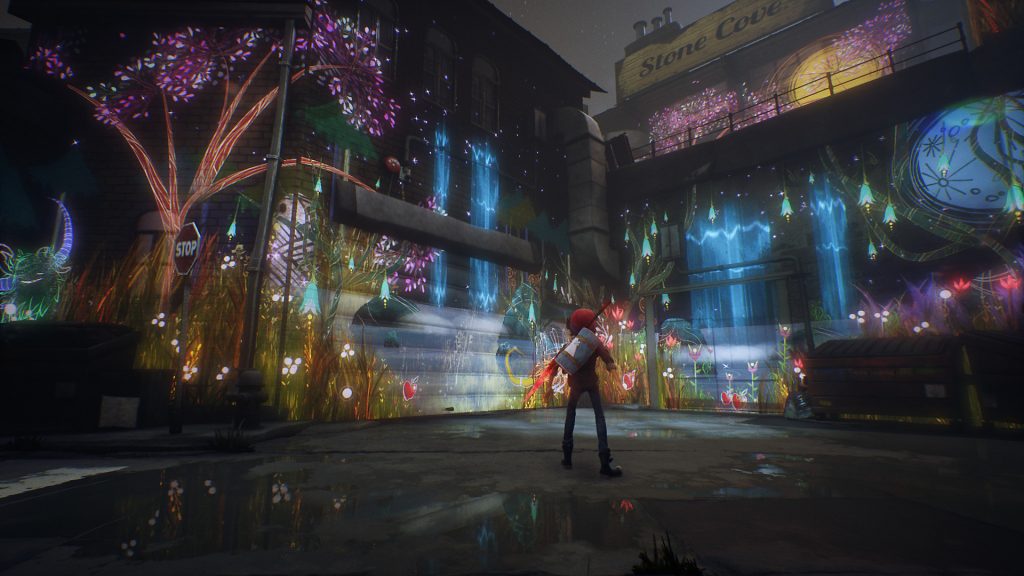 Originally revealed back at Paris Games Week in 2017, Concrete Genie looks to be a charming and heartfelt adventure. On top of the third person puzzle solving, the game will also make use of PSVR, allowing you to view the beautiful creations Ash makes up close.
Upcoming PS4 Games – Frostpunk
October 11, 2019
Have you ever wanted to play the most depressing and bleak city-builder ever? Well, if the answer is yes, then be prepared for Frostpunk's release. This title from the developers of This War of Mine takes you back to 1886, where the British Empire has built giant furnaces to keep cities alive, combating the feezing cold temperatures the Earth is suffering from. Your goal is survival by any means necessary, including ways that aren't exactly black and white.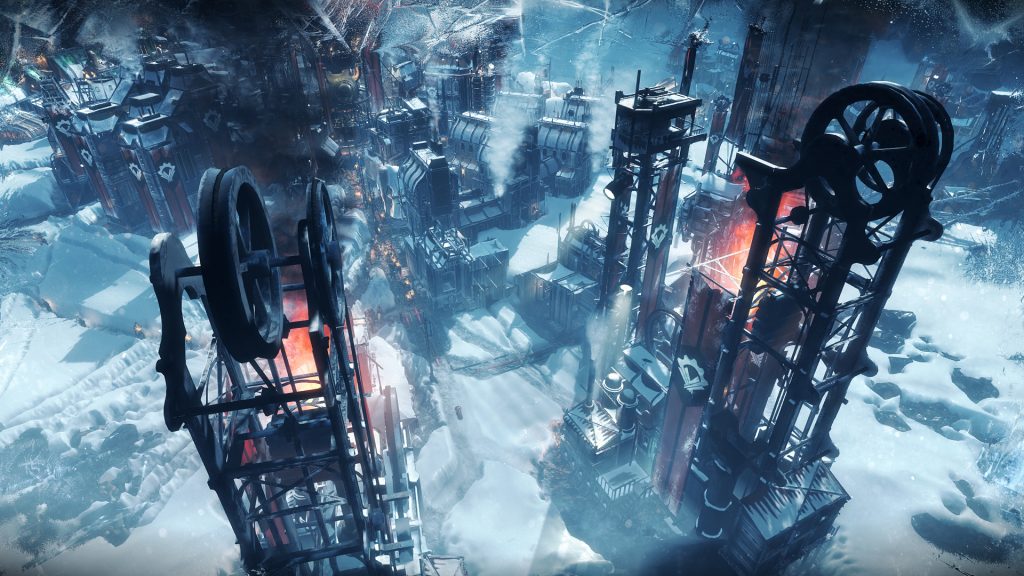 The game released in early 2018 for PC and received almost universally positive reviews. Providing that the PS4 and Xbox Versions are not suffering from technical issues, the experience should transfer over well, especially seeing as the developer wants to create a superior experience on consoles.
Upcoming PS4 Games – Call of Duty: Modern Warfare
October 25, 2019
Call of Duty: Modern Warfare sees the fan favourite sub-franchise return in a new rebooted fashion. With some new takes on returning characters and a campaign that aims to make you "question your morality," Infinity Ward look to be pushing the franchise forward in a way we haven't seen in a long time.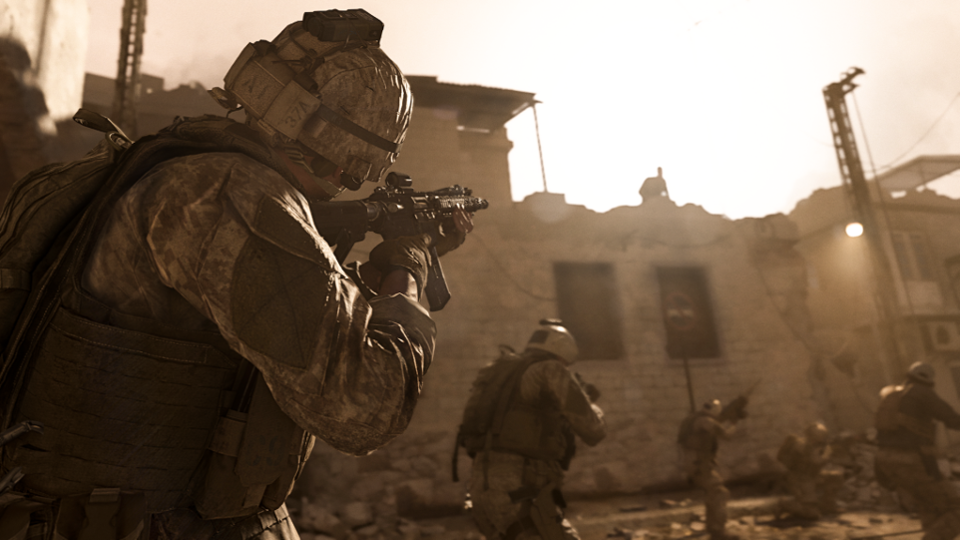 With new features, like being able to reload while aiming and dialogue that changes depending on your actions, the campaign looks to be one of the most intriguing in years. The game also has a yet-to-be-revealed multiplayer component and Spec Ops will be returning instead of Zombies. If there was ever a Call of Duty to keep an eye on, Modern Warfare is it.
Upcoming PS4 Games – MediEvil Remastered
October 25, 2019
October also sees the return of a franchise with a passionate fanbase. MediEvil is making the jump to PS4, fully remade from the ground up. Daniel Fortesque and everyone he meets along his journey has been lovingly recreated by Other Ocean Interactive for a whole new generation to experience.
Originally revealed back at PSX in 2017, the game got a brand new trailer and an official release date in May. Back during Halloween 2018, the first gameplay trailer for the game was revealed and our own Laddie Simco highlighted her reaction to that trailer, shortly after it went live.
Upcoming PS4 Games – The Outer Worlds
October 25, 2019
Obsidian's latest game and one of their last on PlayStation looks to be a must-have. The Outer Worlds draws upon Obsidian's familiarity with RPG's. Taking place in a solar system that has been overrun by corporations you have the option to choose who you want to be, how you want to fight, and who you want to kill in this action-packed adventure.
The official release date was revealed at E3 2019, along with an excellent new trailer. The game is set to have a number of interesting features that play into the Fallout-style Obsidian are emulating. A companion system and a VATS-style combat mechanic has been announced. Obsidian has also stated that the game will not have microtransactions. Everything we have seen from The Outer Worlds suggests that it will be a must-play come October.
Upcoming PS4 Games – Death Stranding
November 8, 2019
Hideo Kojima's latest epic and his first new IP in more than 20 years is set to release in November. Death Stranding features a cast overflowing with talent, with the likes of Norman Reedus, Troy Baker, Léa Seydoux, and more. Building off of an America that is fractured and separated from one another, you play as Sam Porter Bridges (played by Norman Reedus). A mysterious social-based system that is still under wraps and a Kojima-worthy world of weird and wacky creations makes Death Stranding one of the most intriguing games of the year.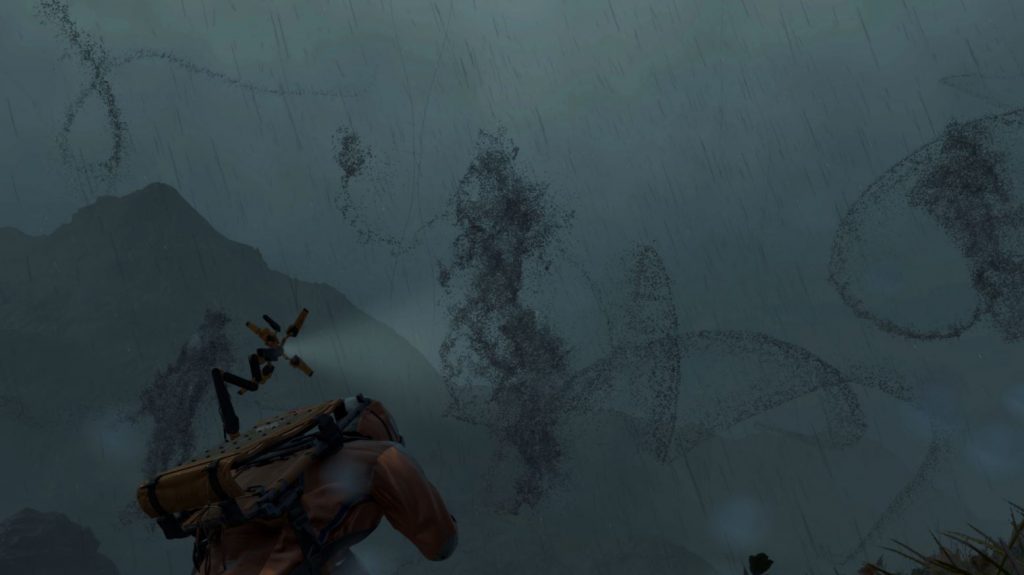 Kojima is definitely drawing upon the current state of the world and one of our Editor's discussed whether or not Kojima can pull off such heavy themes. The game got a lengthy story trailer just before E3 2019. Clocking in at almost nine minutes, we got our best look at the gameplay, story, and world of the game. Being the premier PS4 Exclusive this Fall, you will want to stay tuned to PSU for coverage regarding Death Stranding.
Upcoming PS4 Games – Star Wars Jedi: Fallen Order
November 15, 2019
After two Battlefront games of varying quality depending on who you ask, we are finally set to receive a single-player, completely original Star Wars game in the form of Star Wars Jedi: Fallen Order from Respawn Entertainment. As Cal Kestis, a Jedi on the run, you will journey across planets new and old attempting to escape the Empire's Purge Troopers who are hunting you down. Engaging in thoughtful combat and a Metroidvania gameplay style you will level up and become a more powerful Jedi as you progress.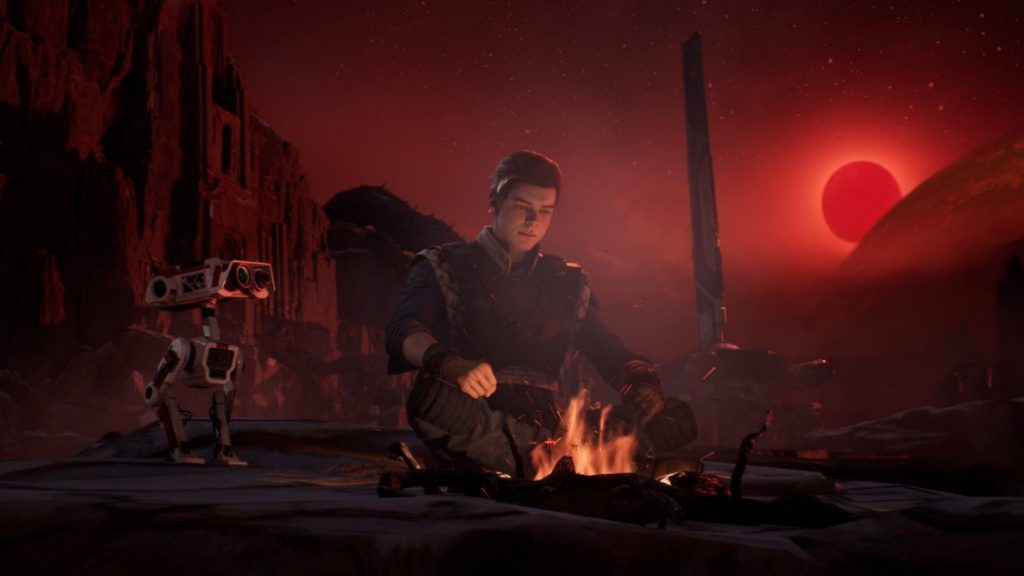 We recently were treated to a 25-minute long gameplay demo showcasing the variety of encounters and situations you can experience in the game. The cast list was also revealed for the action-adventure. If you want to stay up-to-date on the game, leading up to its November launch we have an FAQ, constantly being updated with new information and details about the game.
Upcoming PS4 Games – Shenmue 3
November 19, 2019
November will hopefully see the release of Shenmue 3 finally. The third chapter to the beloved franchise from Yu Suzuki and Ys Net will continue Ryo Hazuki's journey. After being crowdfunded in 2015 to the tune of more than six million dollars, a number of requested features and improvements have been made.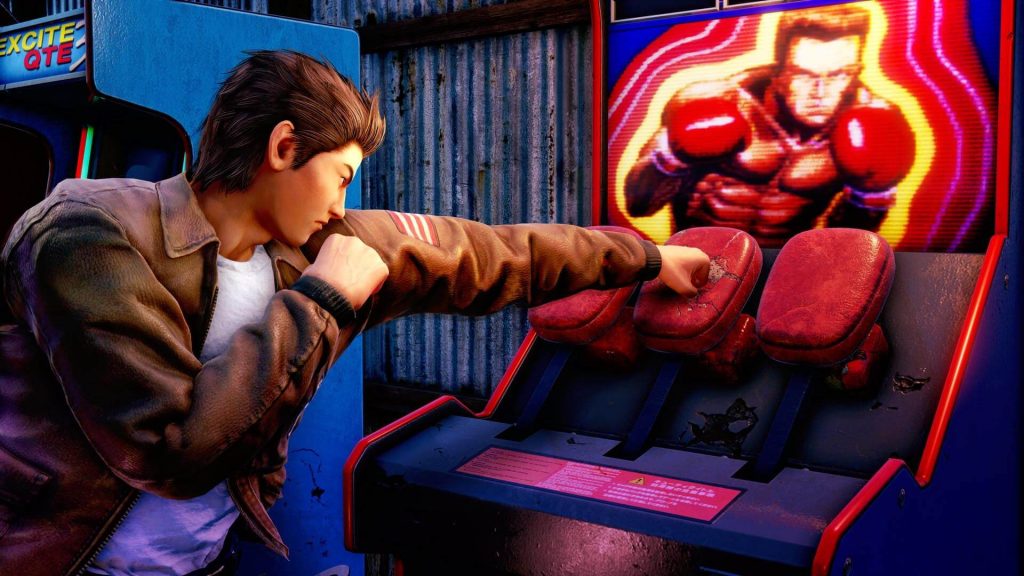 The game was delayed just before E3 2019. However, a chunk of new gameplay helped to keep fans' appetites satiated until the November release. Shortly after, we got a look at some of the activities you can partake in, including wood chopping, combat and more. It has been a long time coming, but hopefully, Shenmue 3 will be worth the wait.
Upcoming PS4 Games – DOOM Eternal
November 22, 2019
The sequel to id Software's re-envisioning of the DOOM franchise, Doom Eternal is set to grace our screens in November. With more demons, more ways to kill those demons, and new locations to explore as you kill demons, Doom Eternal is set to be a gory demon-slaying jaunt to Hell and back again.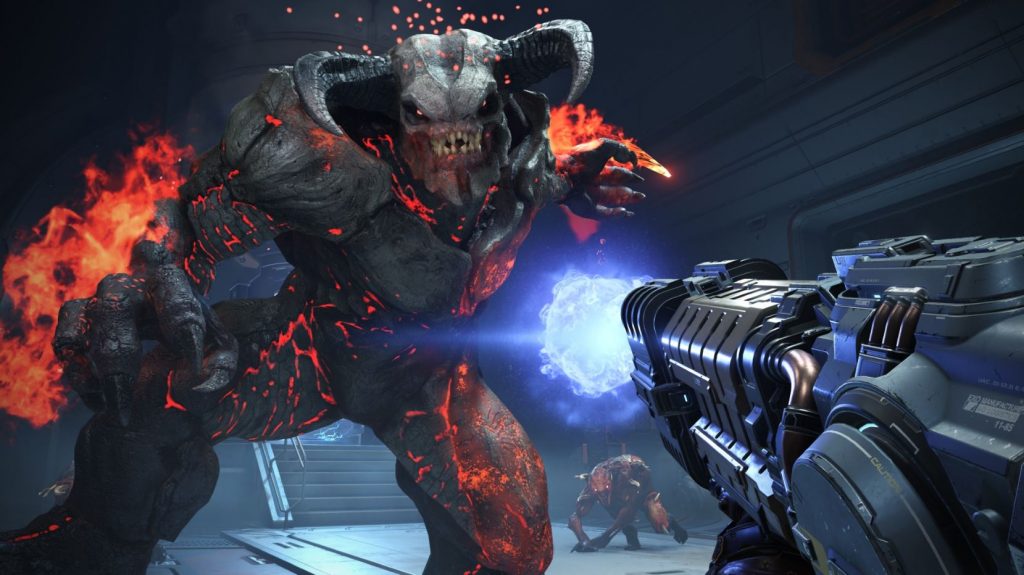 E3 2019 brought us a brand new look at the game and showed everyone just how fluid and dynamic combat can be. With the promise of more lore and a deeper dive into the Demon hierarchy, as well as story-based DLC down the road, DOOM Eternal is looking to be a must-have for any FPS fan.
Upcoming PS4 Games – Ashen
December 9, 2019
Annapurna Interactive's acclaimed third-person action game, Ashen, will make its way to PS4 this December. The PS4 version will include everything in the PC and Xbox One versions and will be equipped with a year's worth of bug fixes and stability improvements, as it released in December last year for those two consoles.
In Ashen, your goal is to protect the ashen that has restored light to the dark, drab plains and hills. Along your way, you will forge friendships with others and take on towering foes who would prefer to keep the world in a sheet of darkness.
Upcoming PS4 Games – Ancestors: The Humankind Odyssey
Winter 2019
An intriguing new game from the original creator of Assassin's Creed, Ancestors: The Humankind Odyssey takes players to prehistoric Africa. Playing as a member of an ape clan, you follow this clan through an open world as they try to survive deadly threats found throughout the wilderness. As your clan survives, traits and abilities are passed on through the generations, chronicling the survival and evolution of the clan across eight million years.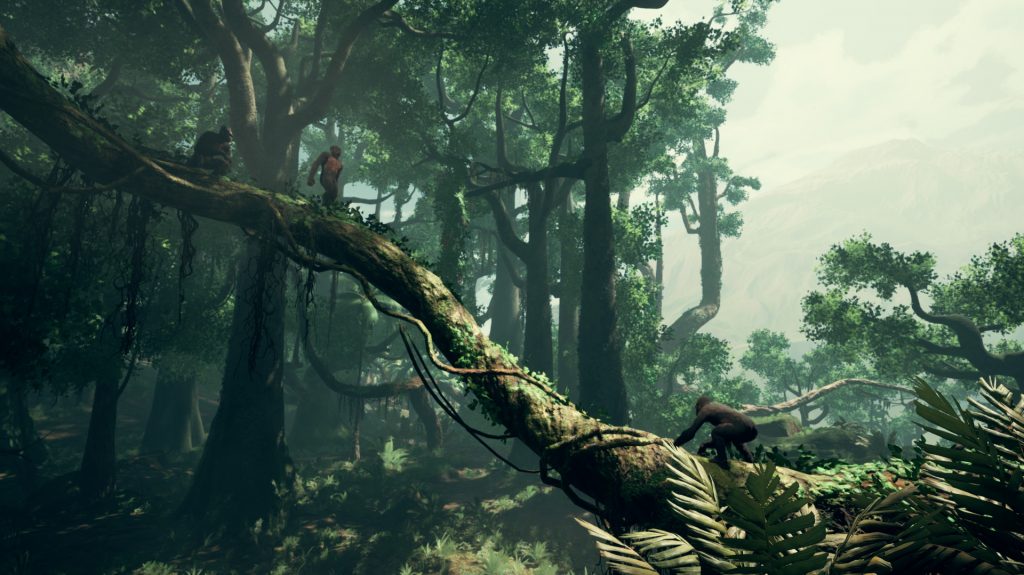 Originally revealed a few years ago, the game reappeared during The Game Awards last year with a new trailer. The PC release date was confirmed earlier this year, along with the news that the game would be delayed on consoles until Winter. Whenever it arrives, Ancestors is set to be one of the more unique games released this year.
Keep an eye on this page as we update it with new games – while you're here though, why not take a look at some of our other features:
PS4 Release Date Pages
July 2019 PS4, PSVR, PSN, DLC Video Game Release Dates
August 2019 PS4, PSVR, PSN, DLC Video Game Release Dates
September 2019 PS4, PSVR, PSN, DLC Video Game Release Dates
October 2019 PS4, PSVR, PSN, DLC Video Game Release Dates
November 2019 PS4, PSVR, PSN, DLC Video Game Release Dates