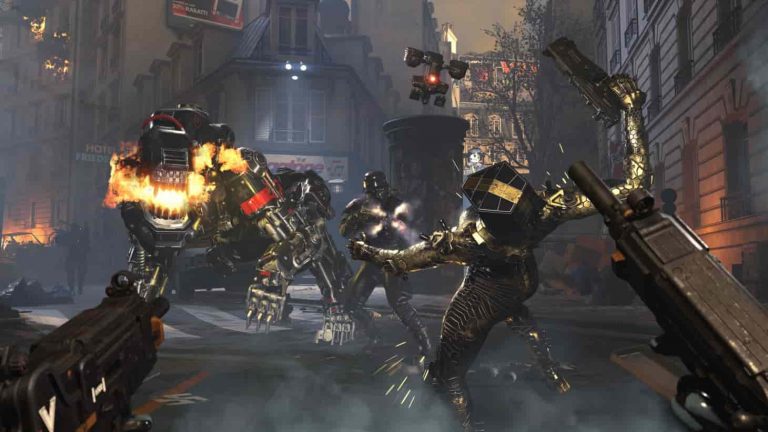 Bethesda and Machine Games have polished off the official Wolfenstein Youngblood launch trailer for your viewing pleasure. The next chapter in the popular Nazi-blasting franchise is due for release tomorrow on PlayStation 4, PC, Nintendo Switch and Xbox One, which is the same day that QuakeCon takes place in the US and UK.
Wolfenstein Youngblood Launch Trailer
Check out the launch trailer below.
Wolfenstein Youngblood only went gold a few weeks ago, and Machine Games has revealed that it is their longest title to date. Microtransactions will be featured, albeit only for cosmetic purchases. One of the biggest features of Youngblood is the addition of a Buddy Pass, which allows you to invite a friend to play the game for free.
Youngblood takes place 20 years after the events of Wolfenstein II: The New Colossus, during a time where the Nazis triumphed in World War II. The story focuses on B.J. Blazkowicz's daughters, Jessica and Sophia, as they hunt for their missing father in Paris, which has been occupied by the Nazi's since WWII.
While you can complete the game solo if you want, Youngblood features a co-op mode allowing you to tackle the campaign as the two sisters.
The Wolfenstein franchise launched back in 1981 with Castle Wolfenstein, and featured a top-down viewpoint with a heavy emphasis on stealth. Wolfenstein 3D, which was developed by id Software, adopted a first-person perspective and is considered by many to have heavily popularised the FPS genre.
Wolfenstein: The New Order launched in 2014 and reinvigorated the series, and was followed by a direct sequel, 2017's Wolfenstein II: The New Colossus. Both games are set during an alternate timeline where the Nazis emerged victorious during the Second World War.
A film adaptation of Wolfenstein was talked about back in 2012, although nothing has materialised so far. Still, there's always Overlord, which doffs its cap to the franchise in many ways.