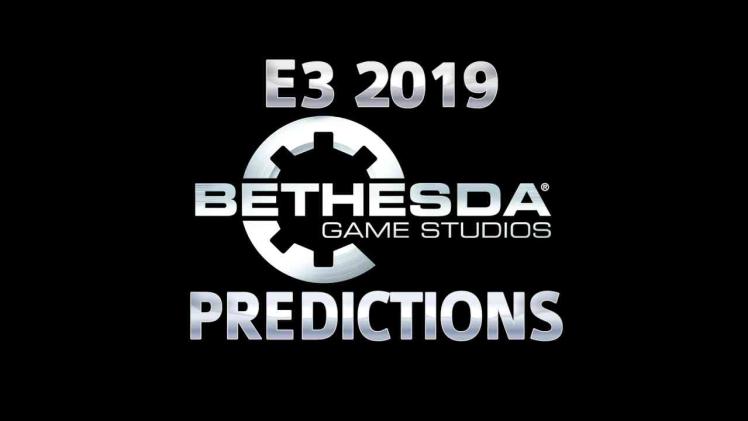 There haven't been any major Bethesda pre-E3 leaks like last year's Rage 2, but six Bethesda dummy placeholders were spotted on Amazon UK earlier in the week. More than likely a few of them are different versions of Doom Eternal, but with Bethesda's E3 press conference just a few days away now, we decided to take a look at some of the many games we could possibly see at this year's conference.
Be sure to check out all our E3 2019 news here.
Bethesda E3 2019 Doom Eternal
Doom Eternal is looking to be the star of the Bethesda E3 stage, and we couldn't be happier about that. The sequel to Doom 2016 was announced last year at E3 and gameplay followed later at QuakeCon. Since then, both id and Bethesda have remained very tight-lipped about it, but all hell should be breaking loose at E3 2019.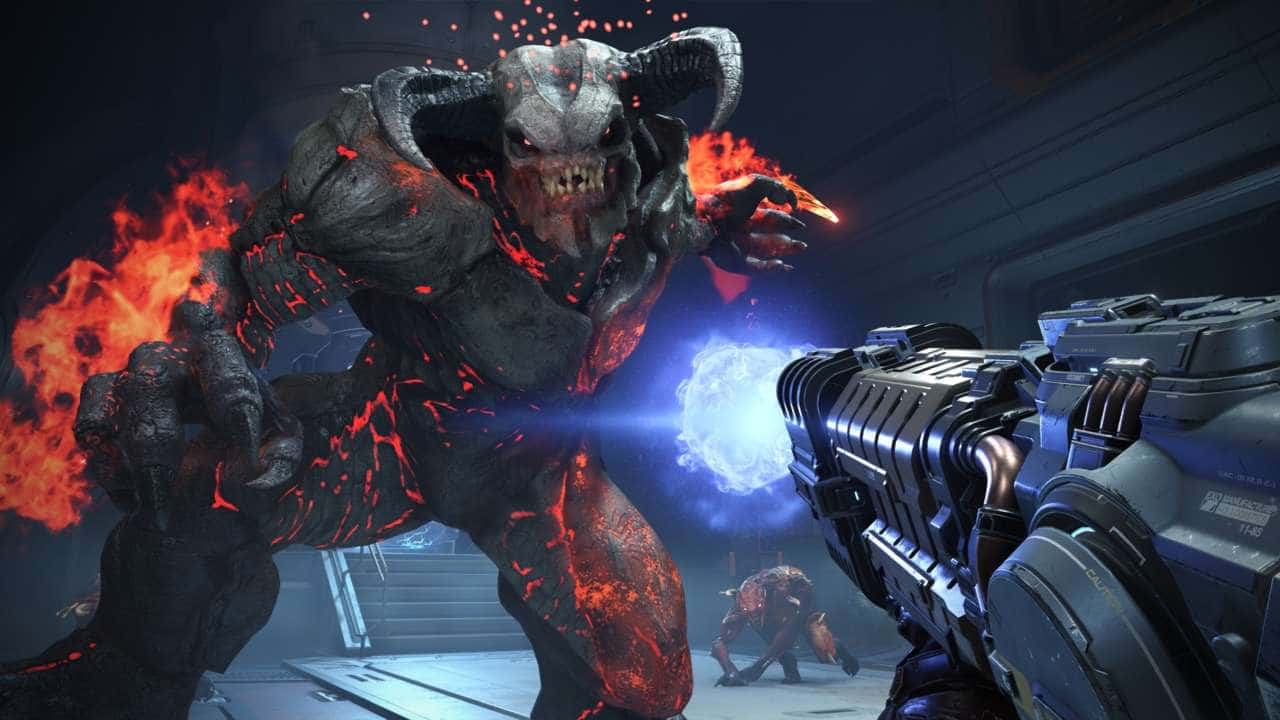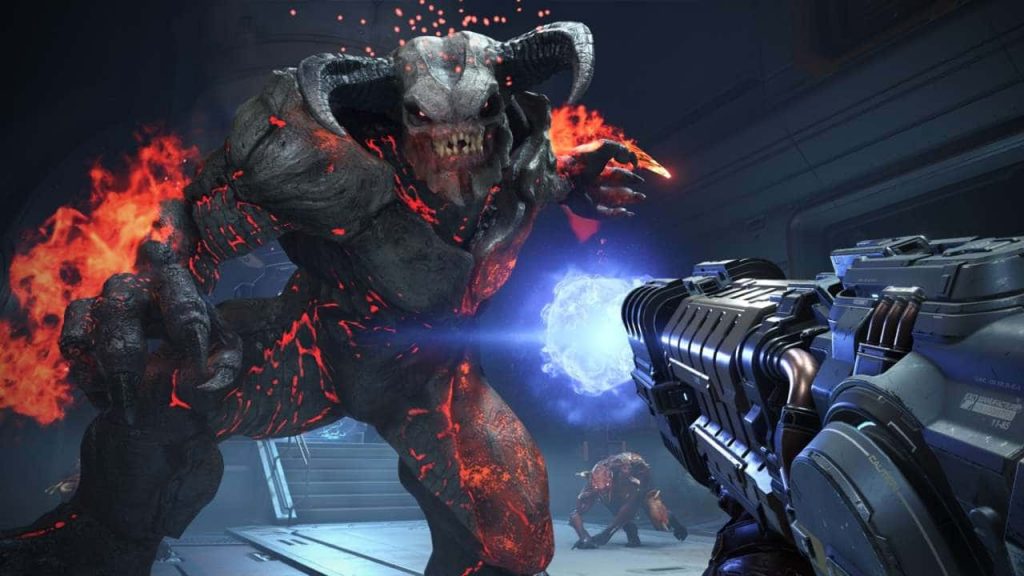 In my dreams I envision that after we see some new gameplay footage, Todd Howard announces that Doom Eternal will be available for download on all digital stores immediately after the presser with a retail version to follow soon. In reality, I think we will be shown some new footage, which might include a new demon or two, but the release date will be an October or November 2019 window and possibly information about how to sign up for a beta. I do think we will see Doom Eternal in 2019, but if my instinct is wrong, I'd say we'll get Doom by March of 2020.
Bethesda E3 2019 Fallout 76
Bethesda introduced Fallout 76 at their E3 conference last year, and while the game looked like an interesting departure for the series, it didn't quite deliver the experience Fallout fans were expecting. A year later, I think Bethesda will not only address the fact that mistakes were made, but will reveal a new update of Destiny proportions with a roadmap of what to expect for Fallout 76's future.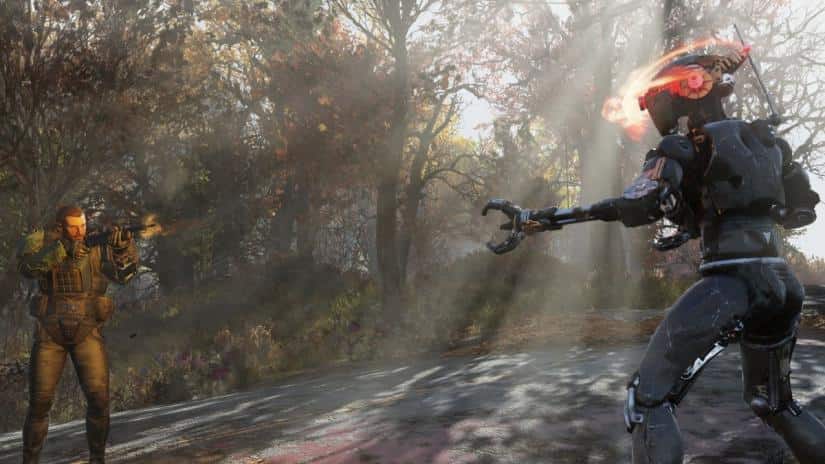 It was speculated that Fallout 76 would go free-to-play, but Bethesda quickly squashed those rumors back in January, so I doubt they have changed their minds. My guess is that they have been quietly revamping the game and will show off a massive update and content drop and hope fans are as forgiving as Bungie's are.
Bethesda E3 2019 Rage 2
Rage 2 might not be destined to be game of the year due to its lacklustre story and characters, but the joint collaboration between id Software and Avalanche Studios is probably going to appear at E3 nonetheless, most likely to showcase future DLC plans.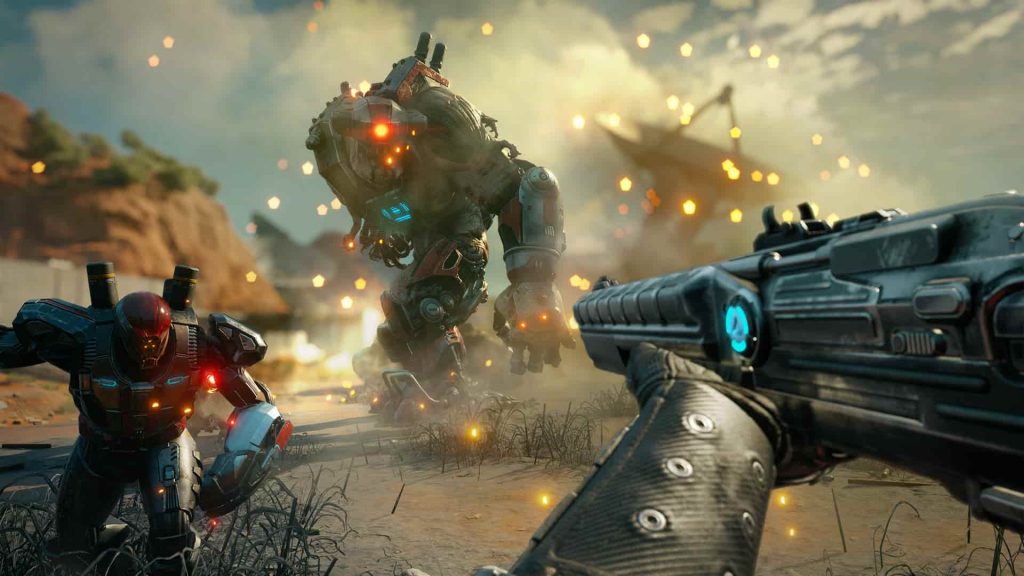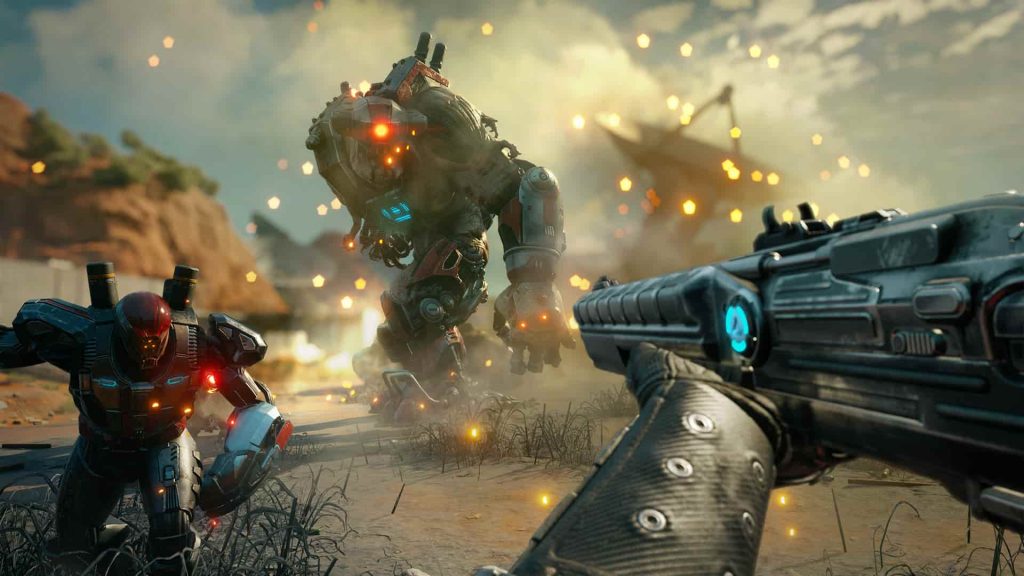 Of course, the game was meant to be a surprise for E3 2018; that was, until Walmart Canada decided to let the cat out of the bag a month or so early.
Bethesda E3 2019 Wolfenstein
The revival of Wolfenstein has proved both critically and commercially successful for Bethesda. And, with two upcoming spin-offs to the franchise, Wolfenstein Youngblood, and Wolfenstein Cyberpilot, you can almost guarantee at least one of them will be at E3.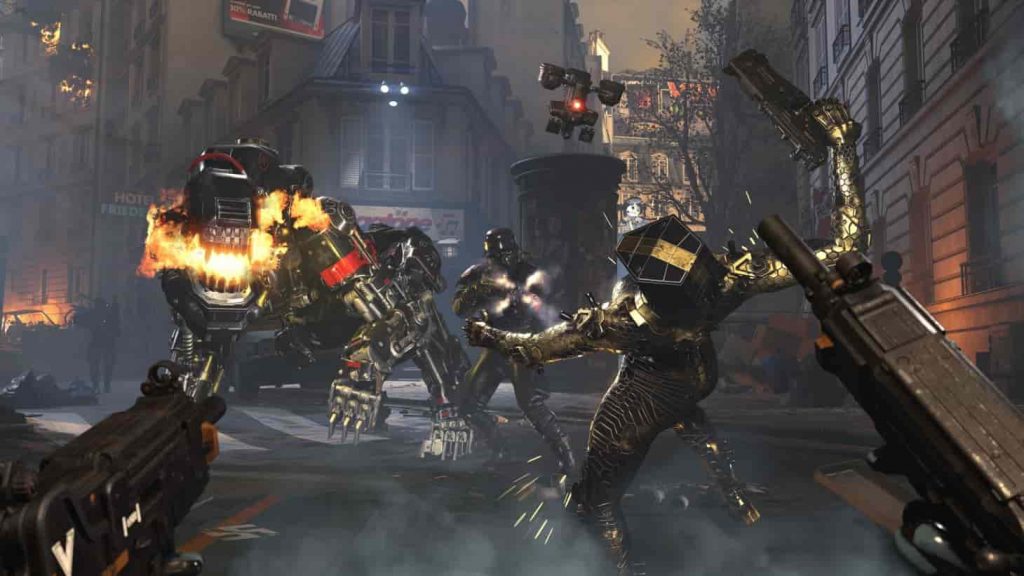 Cyberpilot brings Nazi extermination to VR, and Youngblood is set in the 1980's and stars the twin daughters of Wolfenstein protagonist BJ Blazkowicz.
Bethesda E3 2019 Arkane Studios
The developer that created both Dishonored and Prey lent a hand to MachineGames in the production of both Wolfenstein Cyberpilot and Wolfenstein Youngblood.
However, it's been widely speculated we will hear what else they have been working on in addition to those projects. With that in mind, this could be anything from a new Dishonored or Prey title, to something completely new altogether.
Bethesda E3 2019 Elder Scrolls Blades
The mobile game set in the Elder Scrolls universe recently released in Early Access on Apple and Android mobile devices. The fantasy romp is getting mostly positive reviews, so maybe Bethesda will use its E3 showcase to announce details on the full release of Blades.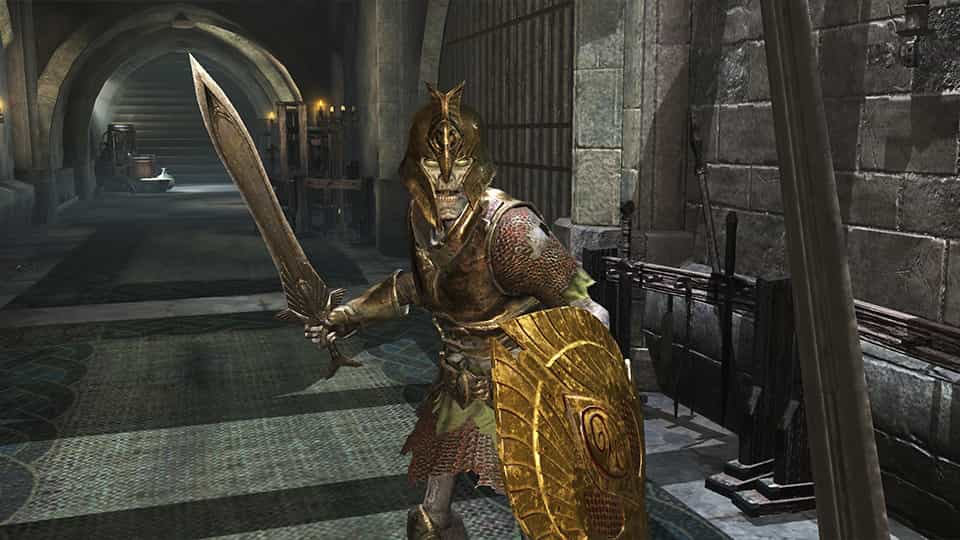 Their last mobile game, Fallout Shelter, made its way to consoles and PC, so there's chance Elder Scrolls Blades could make the transition to PS4, too.
Bethesda E3 2019 Elder Scrolls Online: Elsweyr
Elsweyr, a major expansion for The Elder Scrolls Online, was released for download this week. The latest chapter to the online fantasy title sees the return of dragons, is Khajiit-centric, and introduces Elder Scrolls players to Necromancy via a new class.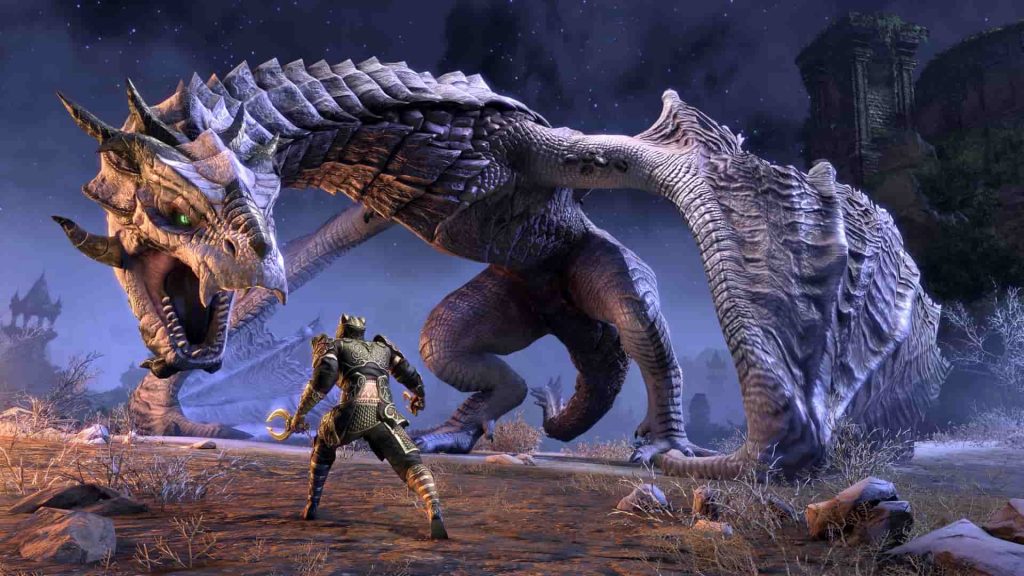 As such, we could possibly hear more details about Bethesda's DLC plans for the MMORPG at E3
Bethesda E3 2019 Fallout 5
After tarnishing the Fallout name with Fallout 76, there's a slim possibility Bethesda may try to appease disgruntled fans by announcing they are working on a proper Fallout sequel. As with The Elder Scrolls VI and Starfield, it'll be a long time before we get to play it — if it's in the works at all, that is.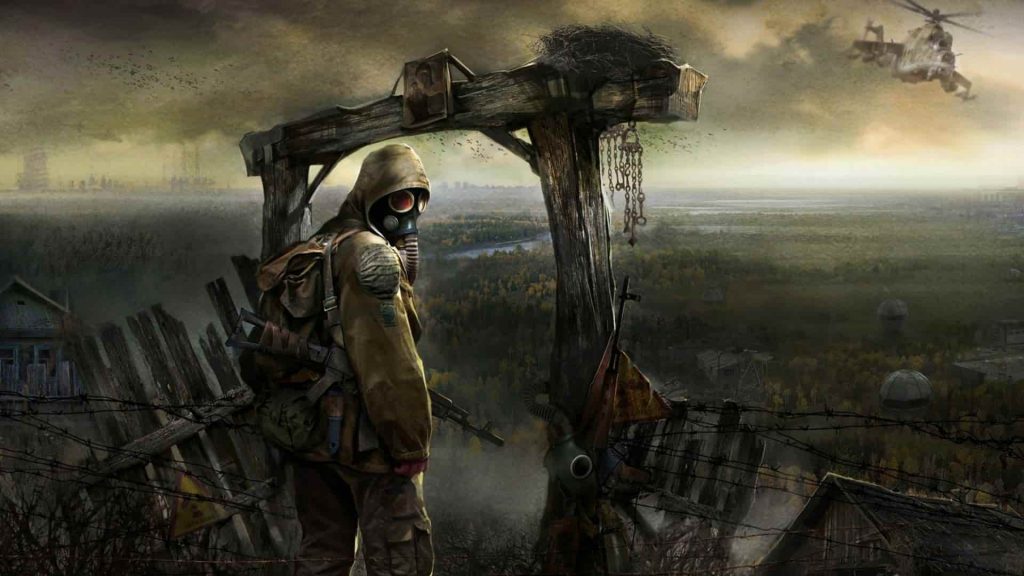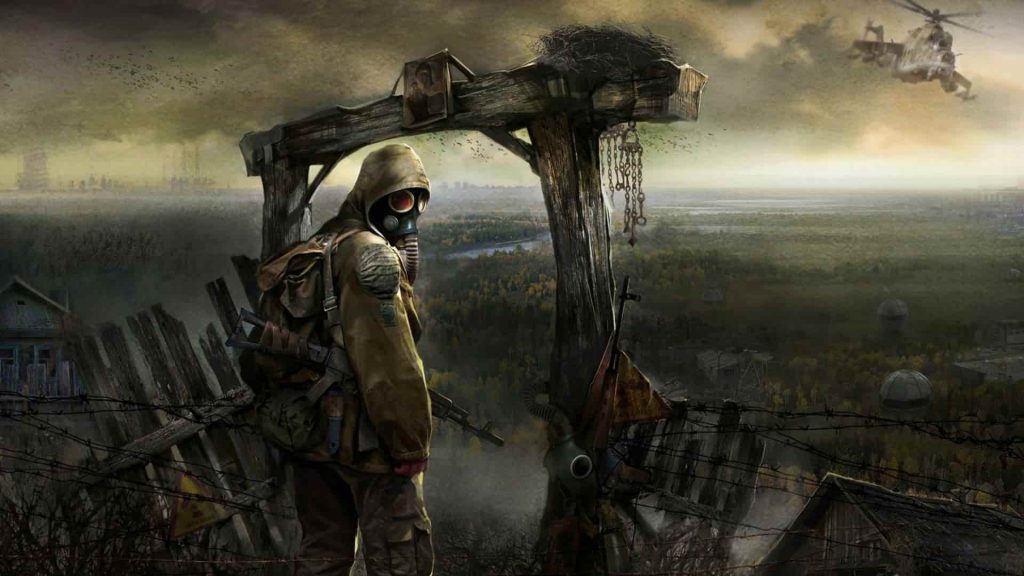 Bethesda E3 2019 Quake
It's time Bethesda worked its revival magic on Quake the same way they did for Doom and Wolfenstein. I don't care if it's something small like remastering the classic Quake games, or bringing the PC-only free-to-play Quake Champions to consoles — I want more Quake!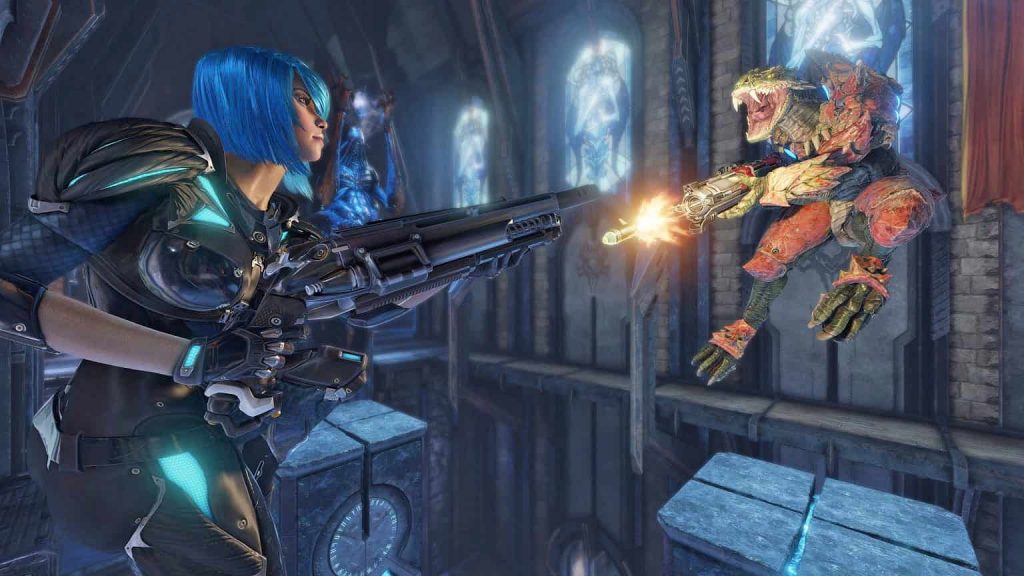 Bethesda E3 2019 The Evil Within 3
Rumors of The Evil Within 3 surfaced after executive producer Shinji Mikami Tweeted that he would be attending E3 this year. Of course, while we would all love another game in The Evil Within series, it's also entirely possible it could be an announcement of the first two games coming to the Nintendo Switch.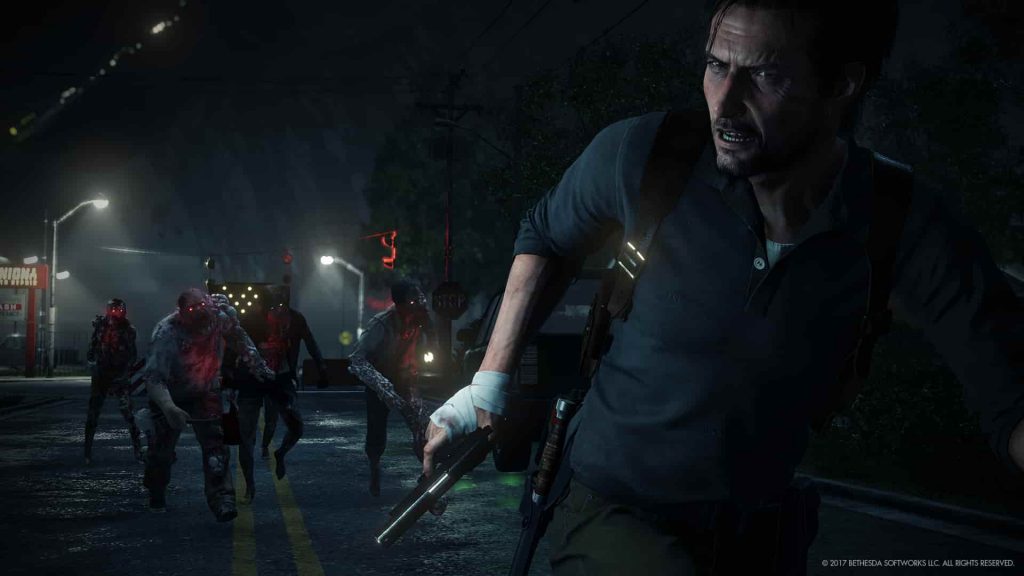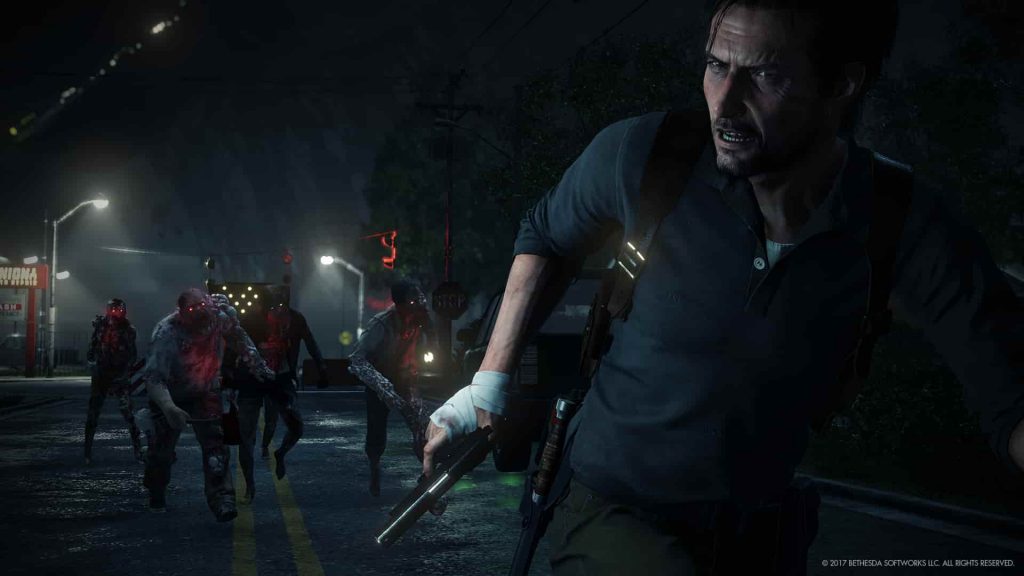 It's unlikely, but there's always a chance Bethesda could also announce a new IP, or correct a missed opportunity to bring Skyrim to any platform it previously missed.
What do you want to see at Bethesda's E3 press conference? Let us know in the comments below and be sure to stay tuned to PSU for all our E3 2019 coverage.
In the meantime, go and take a look at some of our other E3 predictions. Go on – you know you want to.