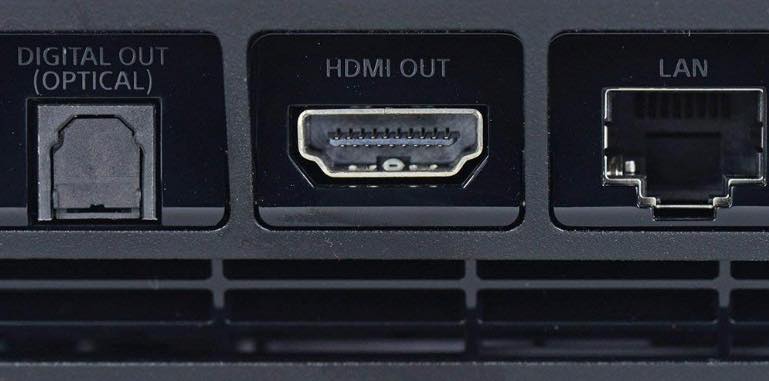 PS4 HDMI Port Repair – If you're unlucky enough to have a busted HDMI port on your PS4, you should take some solace in the fact that there is a solution available to you, but it does require some degree of expertise and such works cannot be carried out at home often requiring a PS4 repair shop to get the job done.
PS4 HDMI Port Repair
From broken off to pushed in pins, there has been a smattering of issues with the PS4's HDMI port since the machine launched in late 2013. Also, other HDMI issues, such as the port appearing to be pushed too far into the chassis and the blue boot light turning white, are all problems that can be rectified by repairing the PS4's HDMI port.
Ultimately, there are two solutions for PS4 HDMI port repair.
The first, is that you can repair it yourself. If you have the tools and necessary expertise and working environment, you might want to do this yourself – however, it is a highly technical, precision task and in this instance we would point you towards a much more comprehensive set of steps to get the job done.
The second option available to you is that you can simply get somebody else to do the PS4 HDMI port repair work for you.
If you live in the UK, there are no shortage of repair shops that can complete this remedial work for you. GamerTech for example, provides the part and the repair work in between 3-5 days for £39.99 (an extra £15 can be paid for an express same day service, should you so choose).
In the US, there are no shortage of repair companies here either. Tronics, for example, offers secure packaging an additional 6 month warranty for every PS4 HDMI port repair carried out, though they are far from the only option (Google is your friend).
Finally, it's also worth noting (though obvious) that if you PS4 console arrives to you with a damaged or non-working HDMI port upon purchase, you can simply exercise your consumer rights and get the machine exchanged over for one that does work – by either returning it to your store with a receipt, or by taking advantage of Sony's one year manufacturers warranty.
Related Content