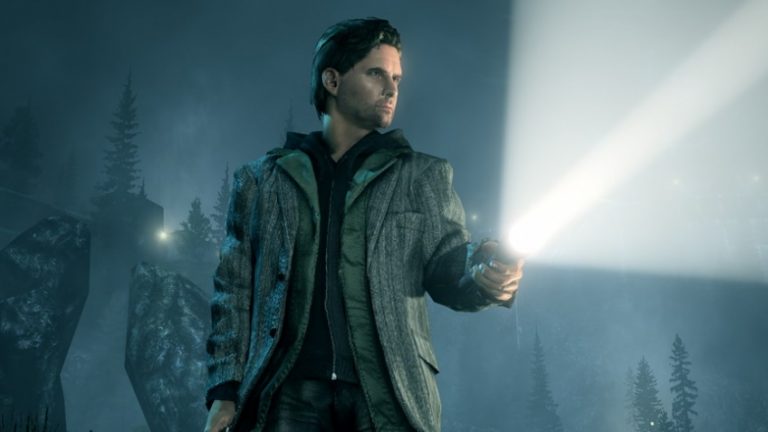 Remedy's Sam Lake has teased that he's beavering away on a new story, and with any luck, it's Alan Wake 2. Okay, so that's probably too optimistic at this point, but we already know that the studio wants to make the game down the line, so it's still possible. Right?
Remedy Teases New Game
Lake didn't exactly reveal any details on what it is he's working, but it's still exciting to hear nonetheless. Here's his Tweet:
While it's going to be a while before we find out what Lake is working on, it's worth remember that Remedy recently acquired the publishing rights to the Alan Wake IP from Microsoft. As such, an Alan Wake PS4 remaster could be on the cards, and if reports are to be believed, that's exactly what's going to happen.
Remedy's latest video game, Control, was released back in August for PlayStation 4, PC, and Xbox One. You can read our review on that here.
Alan Wake was released back in 2010 for the Xbox 360 and later turned up on the PC, and has since attracted a cult following. Alan Wake 2 was actually in the early stages of development at one point, but it was scrapped in favour of Quantum Break, which turned up on Xbox One back in 2016.
The developer is already looking ahead for the arrival of next-generation consoles, and has said in a recent interview with OPM that it's particularly excited about the PlayStation 5's SSD. You can read more on that here.
Remedy is obviously best remembered for it work on the Max Payne series, with Lake acting as the face model for the titular character. The original game was released for PlayStation 2 back in 2002, and the sequel followed a year later.
The series even spawned a movie adaptation starring Mark Wahlberg back in 2008, which was commercially successful despite being a load of rubbish.