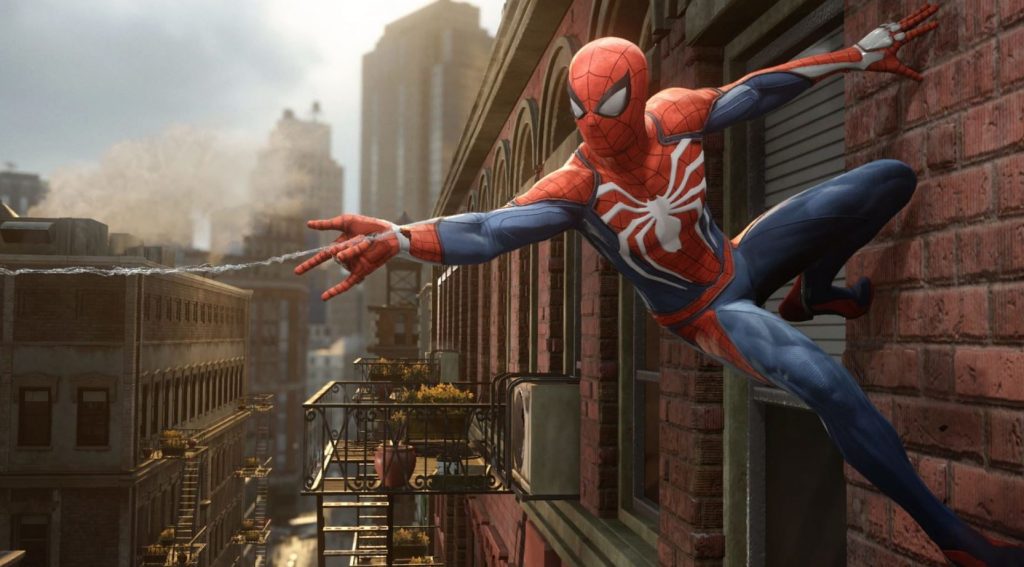 It should come as no kind of surprise that PS4 folks are clamouring for a Spider Man PS4 sequel release given just how critically and commercially successful the first Marvel's Spider-Man game was (it was quite literally the best selling superhero game ever).
Spider Man PS4 Sequel Release
Developed by Insomniac Games for Sony as a PS4 exclusive, the first Spider-Man PS4 title had players swinging around a stunningly realised recreation of New York as they battled all kinds of famous Marvel villains ranging from the likes of The Kingpin to Doc Ock, Tombstone and the Taskmaster (who is set to feature in Marvel Studios upcoming Black Widow movie due in early 2020).
In addition to being a highly solid, open-world actioner, Spider-Man on PS4 also had a great story too as Spidey had to balance keeping his superhero activities on the down low all the while he interacted with his friends, MJ and his eternally worrysome Aunt May.
STORY SPOILERS FOR MARVEL'S SPIDER-MAN FOLLOW
The ending for Spider-Man on PS4 also did leave a lot of room for a sequel too, not least with the revelation that Harry Osborn was apparently not on holiday in Europe as Peter was told by his father Norman, but instead being kept barely alive in a secret Oscorp lab somewhere in New York City.
Then there's Miles Morales. After being introduced gradually throughout the story of Marvel's Spider-Man before eventually gaining his own Spider powers (though not before Mary Jane is teased having powers of her own), we see Peter Parker acting as a sort of mentor to the young Miles Morales, tutoring him on the best way to use his newfound powers all the while still trying to keep a watchful eye on the neighborhood at large.
Related Content – Spider-Man PS4 Update 1.17 Patch Notes Confirmed
Given that Marvel's Spider-Man is the best selling PS4 exclusive ever, it's pretty much a lock at this point that Insomniac Games are working on a Spider Man PS4 sequel release under the watchful eye of their Sony overlords.
As to what shape such a sequel could take however, things are a little less clear.
Spider Man PS4 Sequel Story
With Miles Morales now becoming a competent Spider-Man in his own right and the looming shadow of Harry Osborn (Green Goblin) in the background, we'd expect a second Spider-Man PS4 game to allow players to switch between the two Spider-Men – with each having different objectives and narratives that frequently intersect throughout the game.
Spider Man PS4 Sequel Heroes
In addition to the likes of Peter Parker and Miles Morales, we'd expect other Marvel heroes to appear in the sequel too. In fact, we'd say that the likes of Gwen Stacy (and by proxy Spider-Gwen) could very well make an appearance, in addition to sometimes friends/foes Silver Sable and Black Cat – both of whom appeared extensively in the first game.
Spider Man PS4 Sequel Villains
When it comes to the villain side of things, Insomniac will have no shortages of bad dudes to draw on. From the likes of Mysterio (most recently glimpsed in Marvel Studios Spider-Man Far From Home), to the likes of Venom, Carnage and most obviously the Green Goblin, the next Spider Man game from Insomniac will certainly have an ample choice of bad guys for Spidey (and Miles!) to tangle with.
Spider-Man 2 PS5
Though Sony would be silly to ignore the 100 million (and growing) PS4 userbase, it's pretty obvious that any new Spider-Man sequel will not arrive before Sony's next-generation PlayStation, the PS5, hits store shelves – effectively making a Spider Man PS4 sequel a PS5 exclusive as a result.
We already know that Insomniac is looking to the future with the Spider-Man IP too, as the current Spider-Man game was recently used to illustrate the lightning quick access speeds of the PS5's proprietary SSD. That said we wouldn't expect Spider-Man 2 on PS5 to arrive to until the first wave of PS5 titles, including games such as Death Stranding, Cyberpunk 2077 and The Last of Us Part II have all released for the console.
Stay tuned for the very latest news on a Spider Man PS4 sequel release.