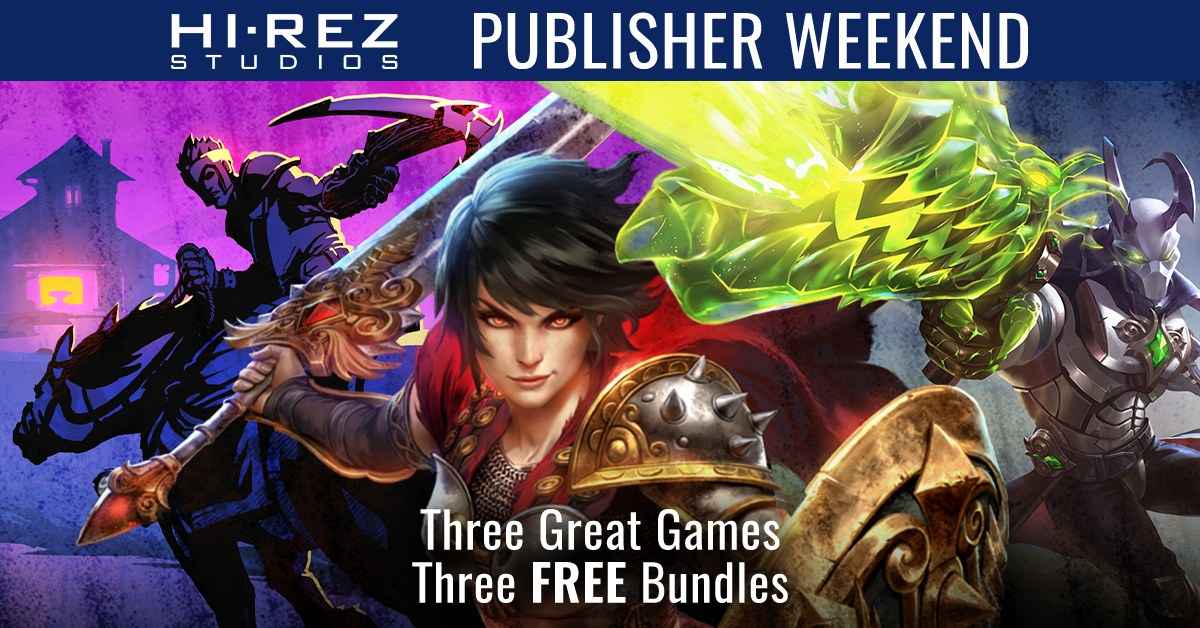 Thousands of gamers are heading to DreamHack Atlanta this weekend for a series of intense competitions. Though only the best players will be competing across numerous popular games, many will be watching the action play out on giant screens in the electric e-Sports Arena and via the livestream.
SMITE and Paladins at Dreamhack Atlanta
Though the expo features numerous other games, including the Halo Championship series and the Counter-Strike Dreamhack Open, it's main attraction is the Hi-Rez Expo where fans will be able to watch the SMITE and Paladins World Championships live.
This is serious business with SMITE's prize pool across PC and console clashes running to over $1 million and over $300,000 for the Paladins' tournament. The action starts today Friday 16 November and runs until the November 19 with multiple stages and if you're not there in person you can still watch it all via the official livestreams.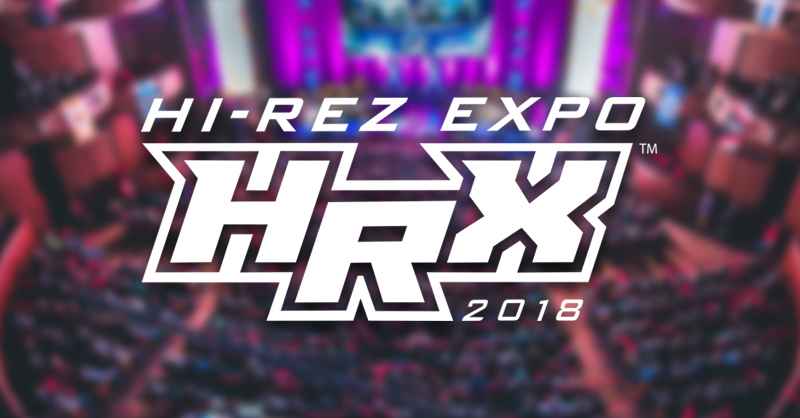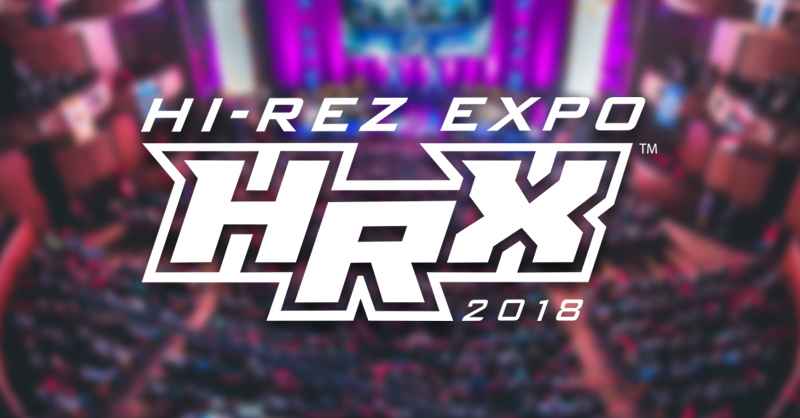 New Free Bundles For SMITE, Paladins and Realm Royale Go Live
To celebrate, Hi-Rez has launched the SMITE Battleground of the Gods Arena bundle with eight free Gods, 8 free skins and much more. There's also a new Paladins Champions of the Realm starter pack with four champions. Then there's the Realm Royale Close Encounters bundle with a free Cluckomorph skin.
SMITE's Popularity Soars
The popularity of SMITE has grown massively since its initial launch on PC in 2014, and subsequent Xbox One (2015), PS4 (2016) and Nintendo Switch (2018) releases, but what makes this MOBA so popular?
There's certainly no lack of choice when it comes to multiplayer online battle arena games, the market is virtually saturated with them. Success therefore requires a solid concept coupled with the right balance of depth, innovation, and accessibility.
Crucially a MOBA must also have staying power, utilizing the right tactics to keep players engaged over a prolonged period of time. SMITE is one such game that's managed to get the formula right and thus carve out a substantial following for itself in this highly competitive market.
SMITE has all the hallmarks that appeal to a MOBA audience such as a free-to-play model that allows for many hours of entertainment for the grand price of zero, resulting in a large user base of players rewarded for the time they put in. It's also got the type of thriving social community that's usually reserved for MMORPGs, but provides a nice alternative for those craving a more immediate action experience. Also, with its large selection of characters – 84 at present – each with different abilities and play styles to keep things from getting stale, SMITE does everything a good MOBA should, but it's what it does differently that really sets it apart.
Unlike traditional MOBAs, that have an isometric viewpoint, SMITE offers a unique twist on the genre that sees players view battles from the third person perspective. This immediately grants it a sense of familiarity for those that have little experience with the genre, as it presents a more action-focused experience that values freedom of movement over the established top-down focus on strategy.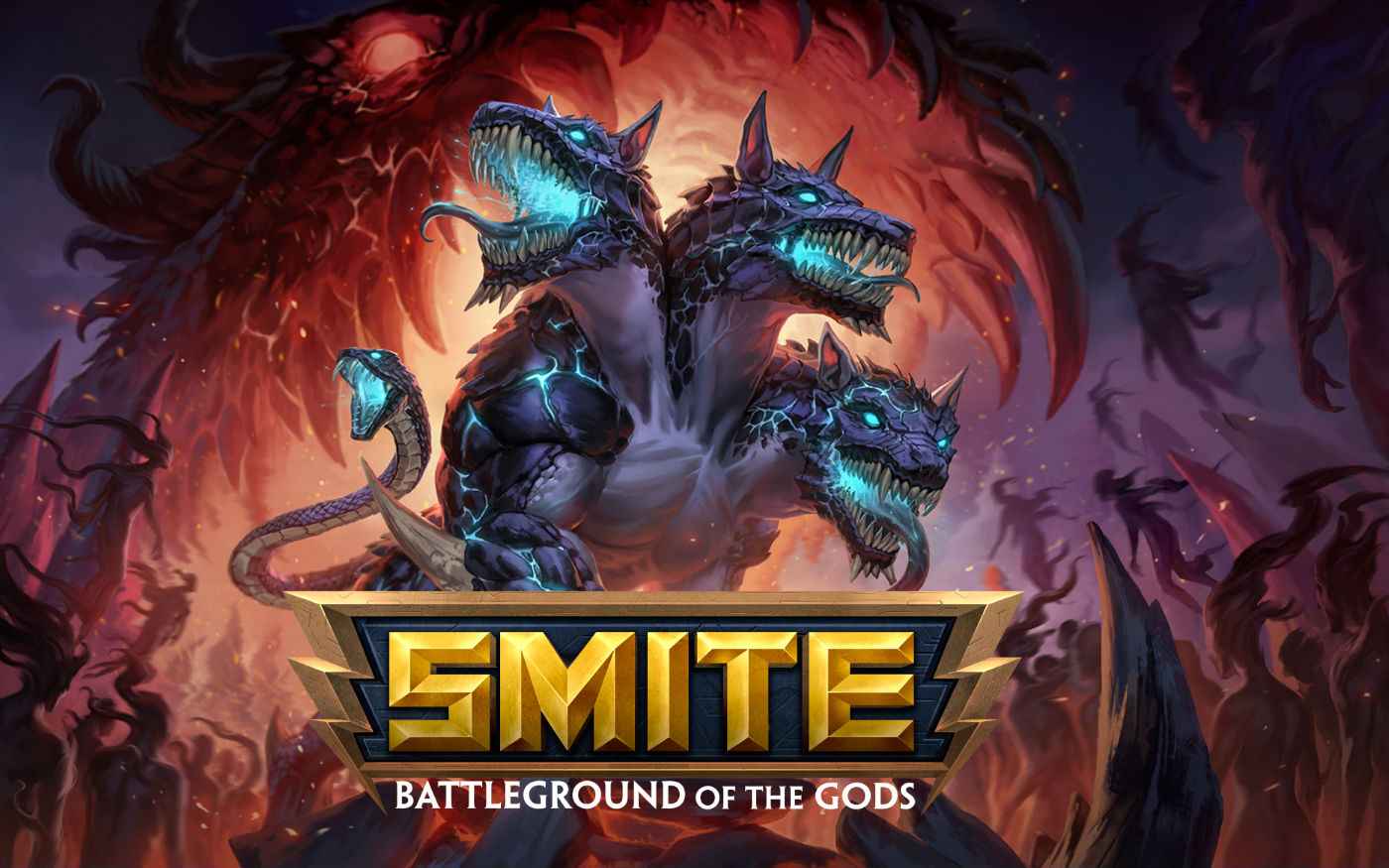 Its character selection also sets SMITE apart from the MOBA crowd. Far from the generic warriors and mages of other MOBAs, SMITE's character roster consists of ancient mythical gods from 8 different pantheons; Greek, Roman, Norse, Hindu, Mayan, Egyptian and Japanese. While SMITE gods like Aphrodite and Hercules will be familiar to most, there are many unusual and intriguing ancient deities to get acquainted with. And who says games aren't educational?
SMITE's strength also lies in its accessibility. It enjoys one the friendliest communities in a genre that has a reputation for being filled with toxic players. The game itself is no less accessible, with in-depth tutorials available to guide players through the various game modes. The game's guided voice system allows for easy communication with fellow team members and the simplicity of actual combat makes it appealing to an audience that wants to see spectacular battles without the complicated controls.
Every player starts out at level one at the beginning of the battle, negating much of the advantage seasoned players have over their opponents. Free-to-play games are notorious for their 'pay to win' approach, which sees the players who've dropped the most cash sail effortlessly to victory every time. SMITE's currency system is used solely for aesthetic value, and while this does somewhat stifle the sense of achievement gained from levelling up, it ultimately makes the game more enjoyable for everyone.
Developer Hi-Rez Studios has put a lot of time and effort into making the game what it is today and it's come a long way since launch. Updates to the game's balancing as well as new content in the form of maps and characters are commendably frequent.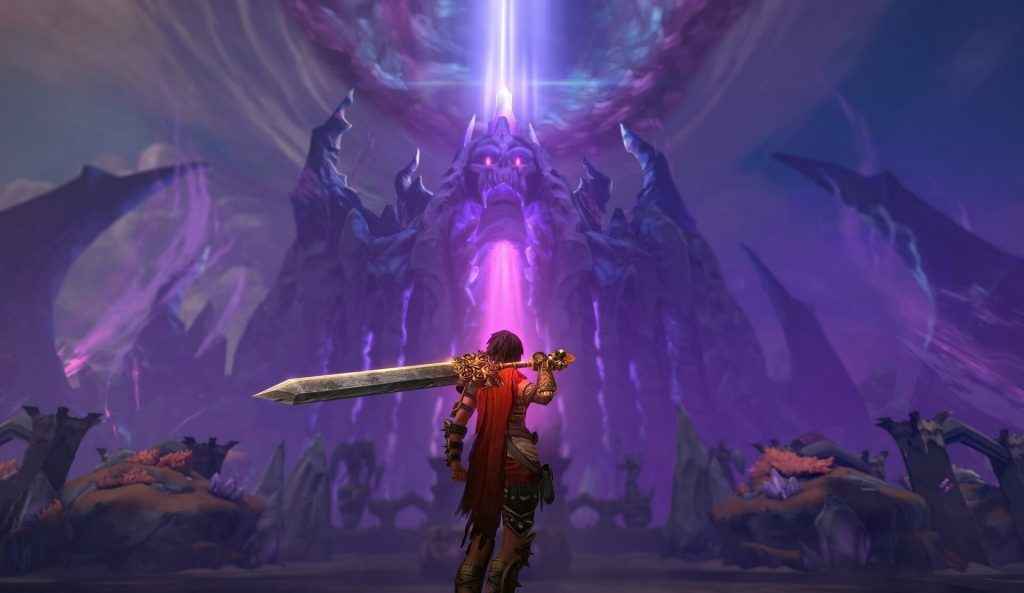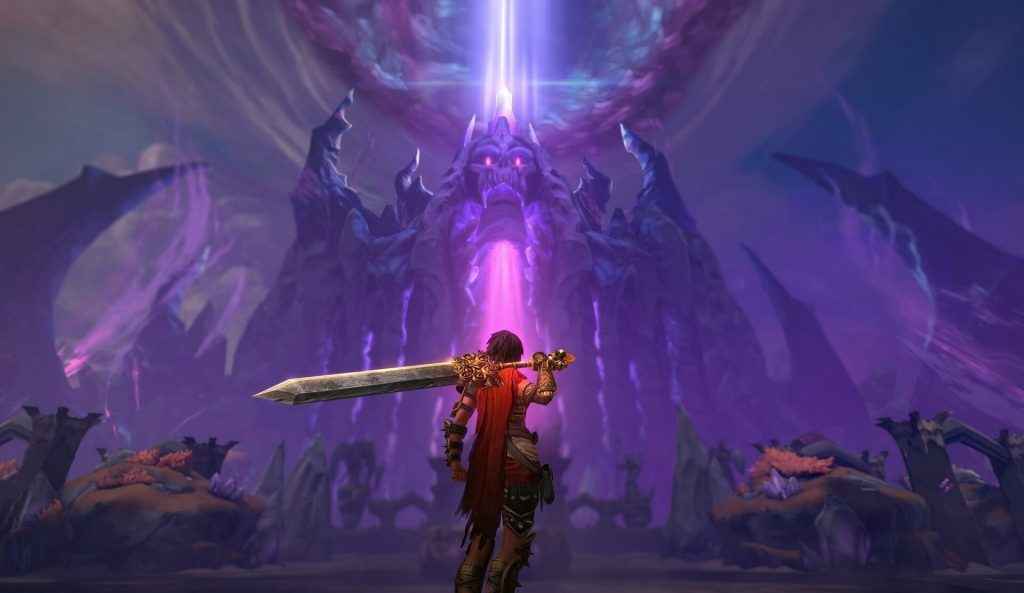 Currently coming to the end of its fifth season, each major update has brought significant changes and improvements to the game. Season 5 saw a huge overhaul of Conquest to give it a completely fresh look and feel, alongside many gameplay improvements. More in-depth information on Season 6 are due to drop during HRX, which will include new Gods, design and balance changes and more amendments to Conquest and the Ranked experience.
Where the SMITE developers get it right is by listening to that fan feedback and communicating with their player-base to not only find out what they want, but act on it. The dedication the developer has for refining what works and improving what doesn't is admirable and its efforts are paying off.
SMITE gained a substantial rise in popularity in 2016 with 1 million new accounts registered between 14 January and 22 February. In June of last year, it was reported that it had reached 20 million players and, as the game continues to grow, there's no reason that number won't also continue to increase.
One of SMITE's biggest advantages is that, unlike League of Legends and Dota 2, it lends itself very well to controller support, thanks to its third person perspective. Because of this, it's available across a range of platforms including PC, Xbox One and, of course, PlayStation 4 – an avenue that remains blocked to traditional MOBA's unless official keyboard support comes to consoles. Undoubtedly a lot of console players want to get involved in MOBAs and SMITE offers them the chance to do so on their preferred platform, providing a solid console MOBA experience that's accessible for newcomers while at the same time offering something that's delightfully different to veterans of the genre.
Paladins Is A Champion Free-To-Play FPS
Recently becoming PS4's first ever multiplayer game to feature gyro controller support, Paladins: Champions of the Realm has also proven to be a huge success. Achieving a massive 92% average review score from reviewers on Metacritic, the free-to-play shooter launched fully on Windows, PS4 and Xbox One in May, with a Switch version following in June.
Like SMITE, Paladins was in beta for a while and has attracted over 25 million players. This gave Hi-Rez the opportunity to tweak and add new features for the full launch earlier this year. In the game, players choose a Champion who falls into a variety of classes. They then work together in teams across various game modes, including Deathmatch, Onslaught and Siege.
Though the colorful sci-fi universe is instantly appealing, it's the gameplay, slick combat and range of Champions, each with their own unique ability, that keeps players coming back for more.
New maps, events and Champions keep the action fresh. In the most recent update 1.8, the Dragon Arena was introduced to the Team Deathmatch mode, alongside a gifting system which allows players to send each other skins, emotes and weapons.
Paladins Battlegrounds, the first ever Battle Royale game for a hero shooter also launched as a mode in the game earlier this year, but such was its popularity that it's now become it's own standalone game called Realm Royale.
Realm Royale Completes The Free-To-Play Trio
The latest game from Hi-Rez studios is the third game in their portfolio that is free-to-play. As a spin-off to Paladins, Realm Royale is set in exactly the same universe and is currently in closed beta (with sign-ups still welcome).
Featuring 100 players split into teams of four, it plays out like other Battle Royale games, with players competing to be the last team standing. Alongside a crafting system, allowing players to create a host of items or abilities, early signs are that this PvP game is set for the same successes as SMITE and Paladins.
Obviously taking inspiration from other Battle Royale games, the big difference with Realm Royale is the option to choose classes: Warrior, Engineer, Assassin, Mage or Hunter. Like a traditional shooter, each class has its strengths, with the likes of armor and health buffs to the assassin who can move more quickly than the other characters.
Essentially, Realm Royale feels like a Hero Shooter than fans will be familiar with, which sets it apart from the likes of Fortnite, and results in some frantic and fun battles. Once again Hi-Rez has continuous plans to support and tweak Realm Royale before it launches fully, and if its work on SMITE and Paladins is anything to judge them by, players can expect a polished and exciting Battle Royale game that fits perfectly into Hi-Rez's glittering portfolio of free games.
We participated in a sponsored post for Hi-Rez Studios. However, all opinions are our own.