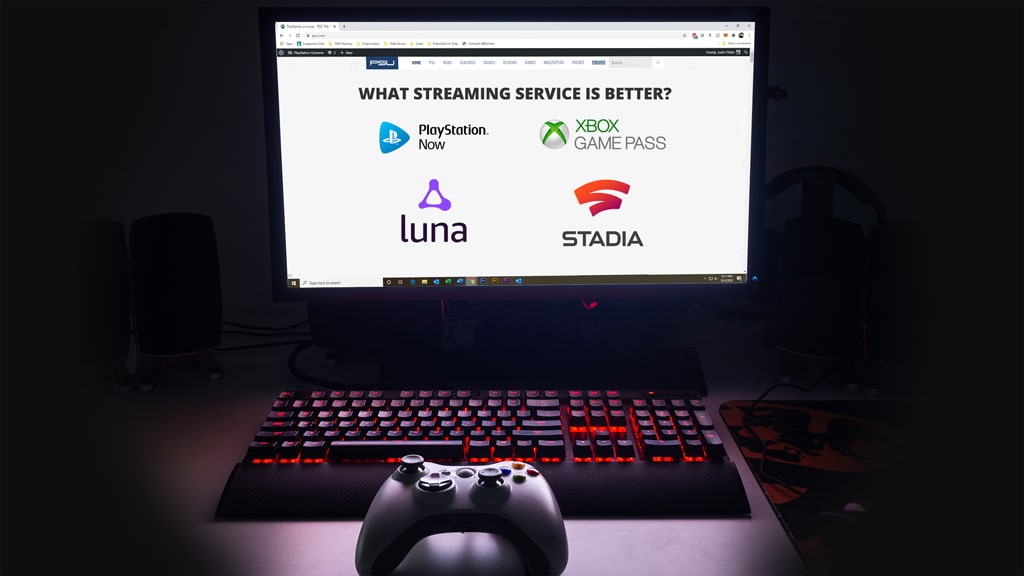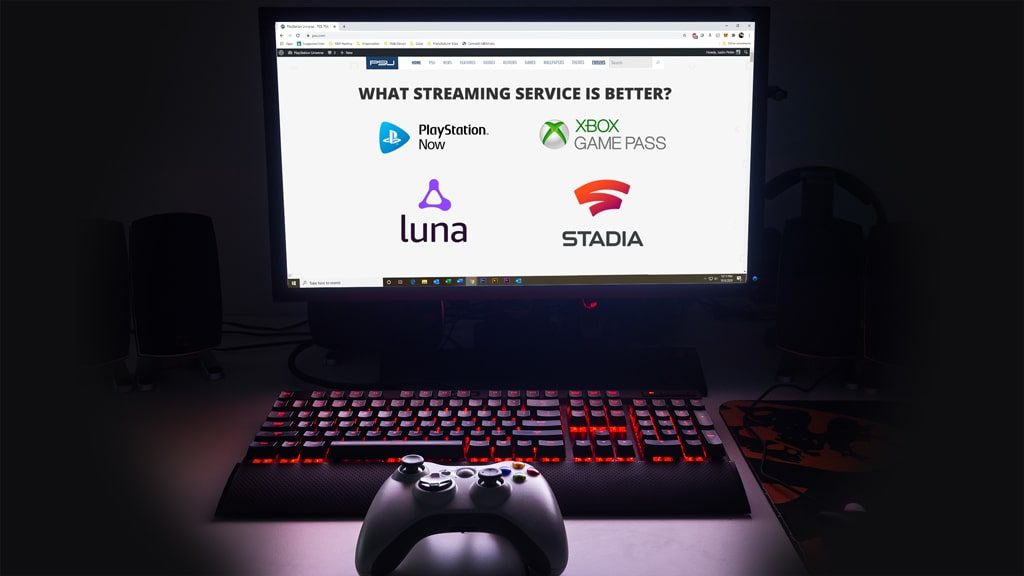 Video game subscription services are expected to grow to $11 billion by 2025, according to a study by Juniper Research, with 25% of the revenue coming from cloud gaming subscriptions. Some of the biggest contenders in this field will be Microsoft xCloud, Google Stadia, PS Now, and the newly announced Amazon Luna. There are other services like GeForce Now, Vortex, and Shadow, but we're mainly going to discuss the dominant players in this arena.
Similar to how Netflix, Hulu, Prime Video, and Disney+ are now dominating TV viewership, game subscription services and streaming platforms may become the eventual evolution of how we play games. If you thought Gamestop was doomed before, game subscription services and streaming platforms might be the final nail in the coffin.
Using TV as an example, the number of pay-TV households peaked in 2010 at 105 million. A study last year by eMarketer forecast that number will dip to 72.7 million by 2023. On the flipside, Netflix had only 20 million subscribers in 2010, but has climbed up 73 million US subscribers in 2020. DisneyPlus, which only launched a year ago, has already hit 60.5 million subscribers. If this is any indicator to how gamers might adopt streaming platforms, then it is crucial that Sony knocks it out of the park with PS Now on PS5.
Update 10/15/20: A recent study by marketing consultancy Simon-Kucher & Partners found that 35% of gamers have a subscription service. Of the 13,000 people surveyed, the report found that 9% of current subscribers already pay for multiple gaming services, while 71% would consider multiple subscriptions. The most common reason for signing up for a subscription service was due to the quality of the games offered. The following three reasons were price, number of games, and diversity of games.
With the roll-out of services like Xbox Game Pass, Google Stadia, Amazon Luna, and continued support for PlayStation Plus, it'll be interesting to see how far those numbers continue to climb during this next generation.
The Subscription Model
---
Microsoft:
As of right now, Microsoft has the lead, pushing Xbox Game Pass Ultimate with its next generation consoles, the Xbox Series X and Xbox Series S. For only $14.99 per month, you can get Xbox Live Gold, access to all of Microsoft's first party titles – day one, as well as EA titles, thanks to the EA Play partnership. In total, there are already over 380 games available to play on Xbox Game Pass. The subscription service already enjoys over 15 million subscribers and is growing fast.
People who pay for Xbox Game Pass Ultimate have access to xCloud, Microsoft's premiere game streaming service. This allows you to play any of the games from the Game Pass catalog on multiple devices, including Windows 10 PCs and Android phones and tablets. So for a mere $5 more a month, you can upgrade from having Xbox Live Gold to having Xbox Game Pass Ultimate. An early prediction is that we'll see much of the 90 million active users on Xbox Live Gold, convert over to Xbox Game Pass this next generation.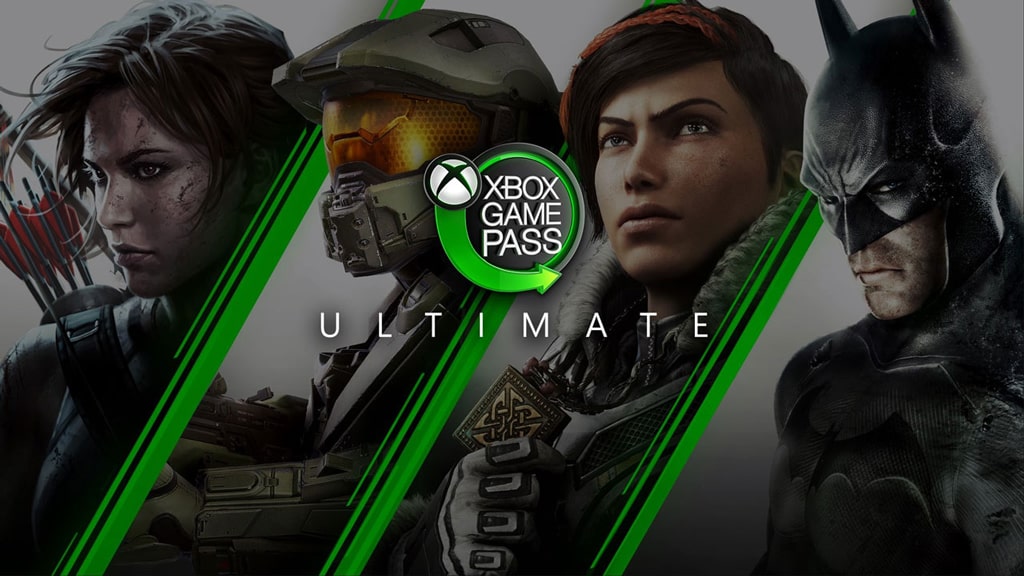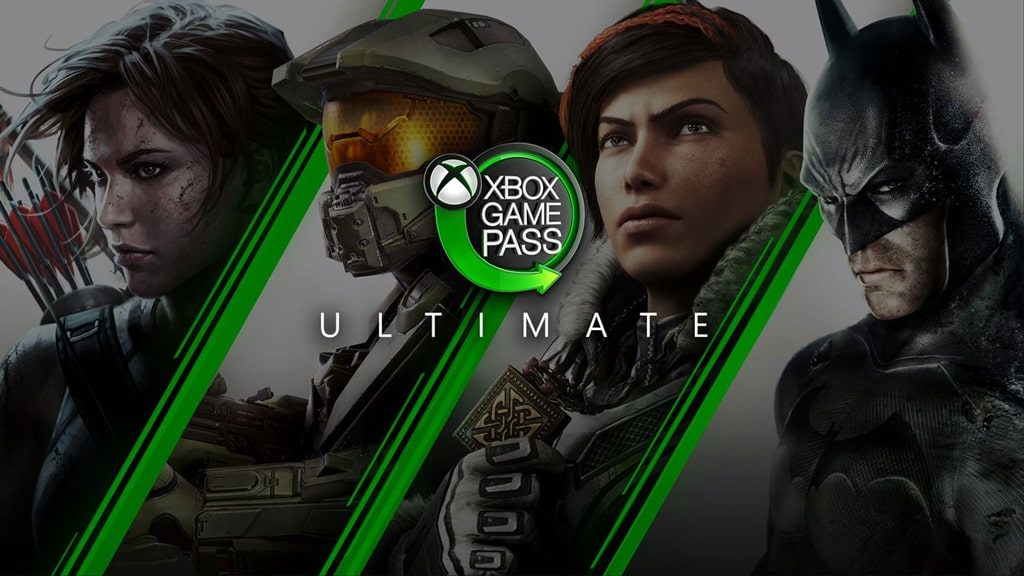 Sony:
Next up, we have PlayStation Plus and PS Now. These are Sony's subscription service and streaming platforms for its PlayStation consoles. Despite launching the service in 2010, PlayStation Plus saw its largest spike in membership during the PS4 generation, going from 8 million users in 2014, to 41.5 million users in 2020. Over the years, Sony has been improving its platform, providing subscribers with two free games per month as well as 100GB of cloud storage for their game saves.
In addition, Sony has PS Now, which boasts over 800 games in its library. The games range from the PS2 era to PS4 era, with games cycling through and sometimes only being available for a limited time. As of May 2020, the PS Now streaming service has around 2.2 million subscribers, with a monthly subscription starting at $9.99. This subscription is separate from the PlayStation Plus membership, which is also priced at $9.99 per month.
While games are only available on devices such as your PS4 and PC, PS Now does have the option to install some games. Most games will stream at 720p, but if you install the game to your hard drive, you're able to run them at 4K resolution (available only on PS4 Pro consoles). Streaming services like Amazon Luna promise 4K streaming sometime in the future, but if it's anything like Google Stadia, you're looking at 15.75GB per hour data usage to run games in 4K. Having the option to install your games on the platform is nice, especially if you're internet data is limited or capped.
Sony has been quite on its plans for PS Now on PS5, but it should play a big part in its strategy. We actually discussed one such strategy in a previous Checkpoint article, saying that Sony should market PS Now as a bundled item with the PS5 Digital Edition. It'll be interesting to see what Sony does, as the only thing announced for the PS5, as far as subscription services go, is the PlayStation Plus Collection with a PS Plus membership. It might be wise for Sony to do something similar to Microsoft's structure and offer a premium subscription service that combines PS Plus and PS Now together for $14.99.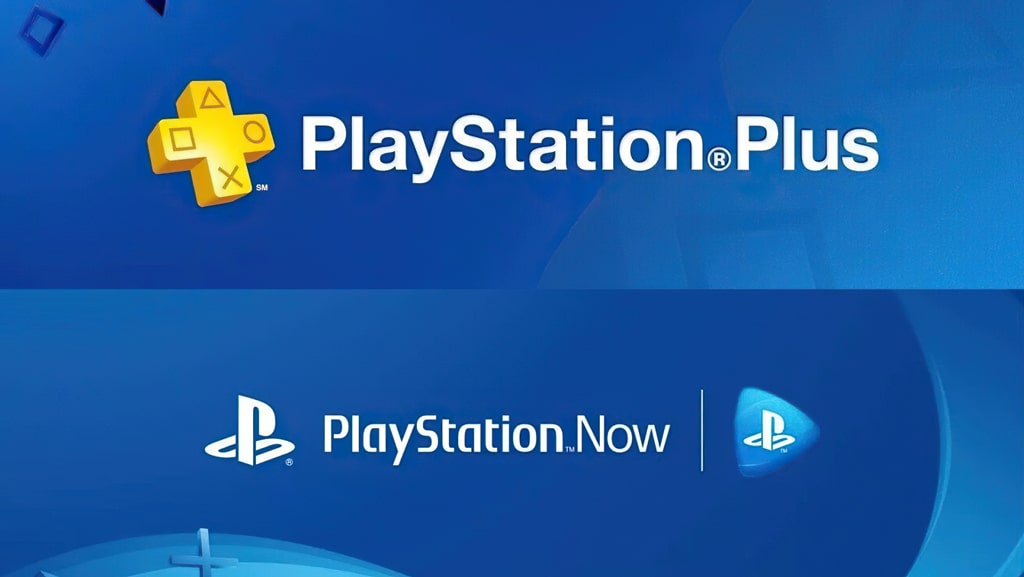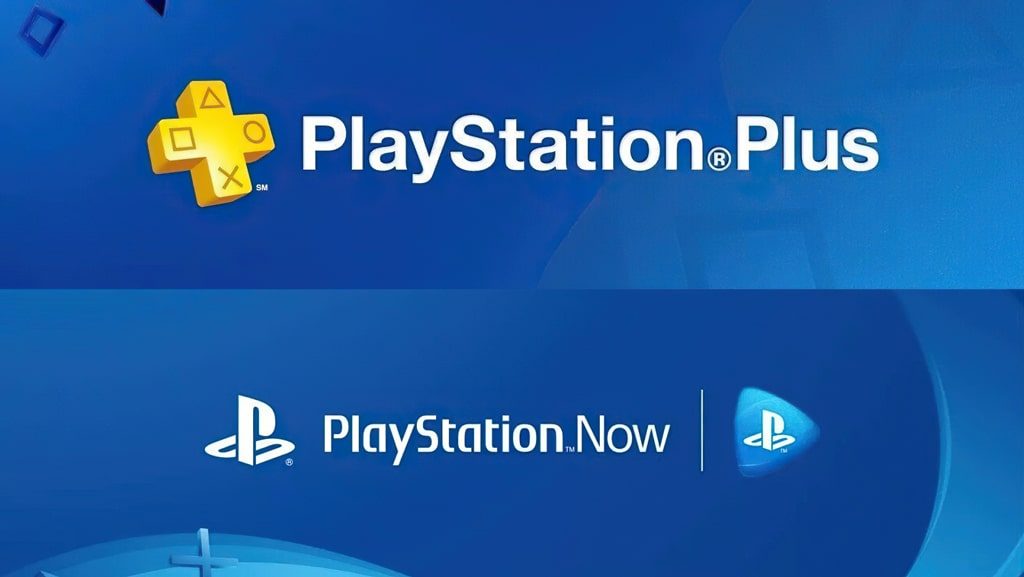 Google:
Then there's the black sheep of the group, Google Stadia. Launched in November of last year, Google Stadia has had some growing pains, reaching only 1 million users globally by May 2020. However, even that number may be inflated, as Google only hit 1 million installs after offering a free two-month subscription to Stadia Pro. To date, Google has been pretty hush-hush on its user base.
If you want to play games at 720p resolution, then you only need a speed of 10Mbps. For 4K resolution, you'll need an internet speed of at least 35Mbps. Beware though, streaming games at higher resolutions means that you will eat up a lot of data.
All of that aside, Google offers the Base version for free, while the Pro version of the streaming service is $9.99 per month. Plus, you have to purchase games in addition to the subscription service. You can play on compatible laptops, desktops, phones, and tablets. The Stadia Premiere Edition starts at $99, which comes bundled with Google Chromecast Ultra, a Stadia Controller, and three months of Stadia Pro. One of the only big things going for Google Stadia is perhaps it's integration with YouTube, having unique aspects built-in like the Play button, Crowd Play, and State Share features.
Keep in mind, Google does have a history of trying new apps, services, and hardware, but soon after letting them die for not showing promise. There is actually a website dedicated to tracking deceased projects, called KilledbyGoogle. If Stadia doesn't take off in the next year or two, we might see it join the ranks of Google+, Google Play Music, and Google Hangouts.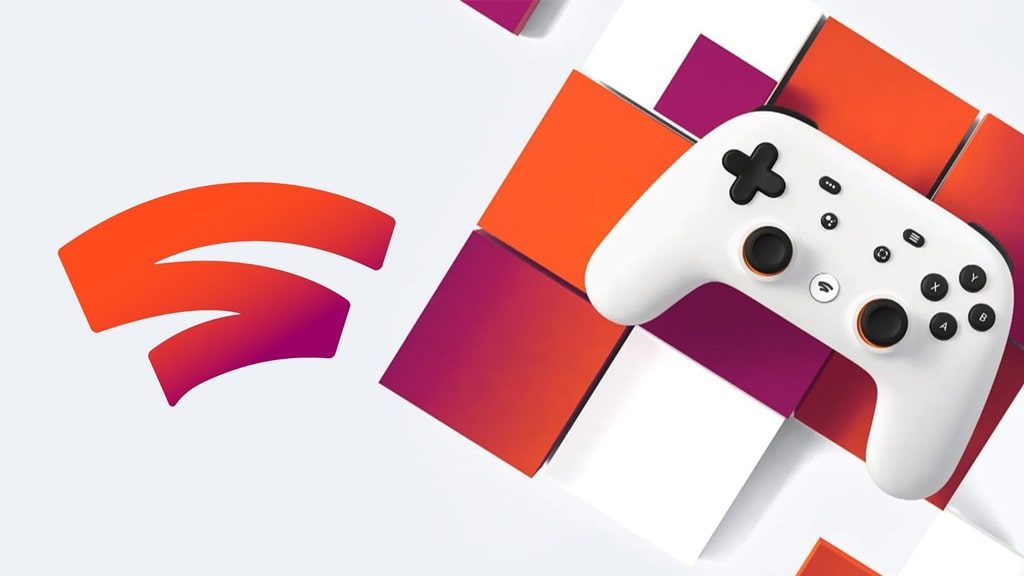 Amazon:
Lastly, we have the newly announced streaming service called Amazon Luna. Announced in September, Amazon Luna will allow you to stream your favorite games onto PC, Mac, Fire TV and web apps for iPhone and iPad. The service is only $5.99 per month (early access pricing), pushing 1080p at 60fps gameplay utilizing speedy AWS Cloud Servers. Luna will showcase games from several publishers, including Capcom, 505 Games, and Team 17. Also, we can expect to see exclusive games from Amazon Game Studios, including Crucible and New World.
One way that Luna is different from other streaming services is that players will subscribe to separate channels. Right now, early access users can only subscribe to one channel, Luna Plus, for $5.99 per month. Eventually other channels will be added, such as Ubisoft, where pricing and features will be unique to the channel. Amazon may look to undercut its competitors by offering a decent library through Luna Plus. However, for users wanting to access a more expansive collection, they'll have to add additional channels to their plan.
The controller also separates Luna from other streaming platforms, by acting as an all-in-one device. It connects to the cloud game servers directly, reducing latency, and allows you to jump between screens with no pairing or device-specific setup. Furthermore, it comes with Amazon Alexa built-in, allowing you to use voice commands like, "Alexa, play Assassin's Creed; Valhalla," and it boots right up.
What might be one of the more prominent features to Luna is Twitch integration, as Amazon owns Twitch Interactive. Twitch is a juggernaut, especially after the collapse of Microsoft's Mixer. Twitch now has over 7.46 million active streamers as of September 2020. We know that Luna will allow users to watch streams and start games they're watching others play. One can imagine Amazon will definitely harness its Twitch streamer influence to push the Luna platform.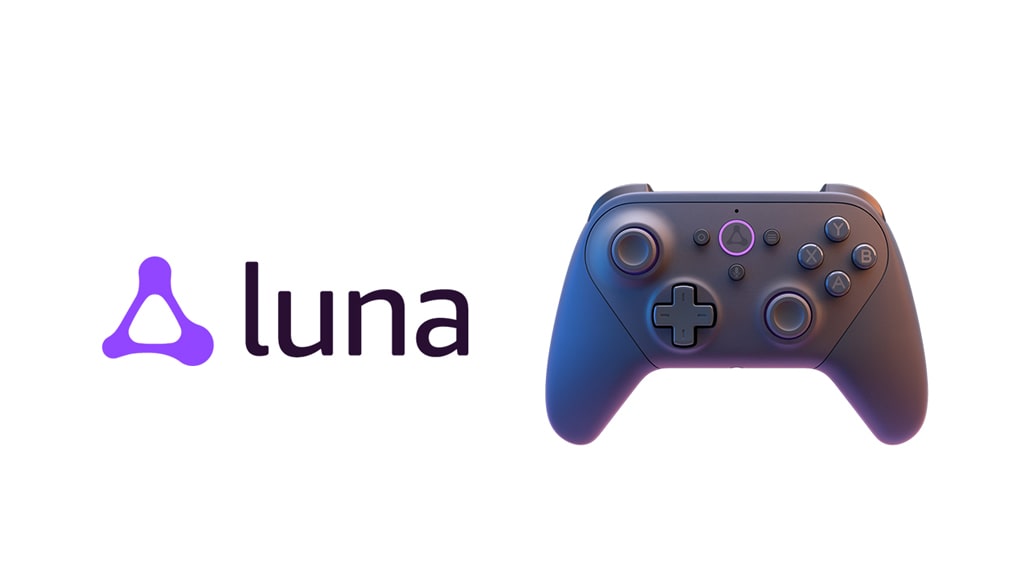 Streaming Platform Comparison
---
Microsoft xCloud:
Cost of Service: $14.99 per month, $119.99 annually
Number of Games: 170+ games
Quality of Streaming: 1080p @ 60fps
Overall Thoughts: It was smart of Microsoft to bundle xCloud with the Xbox Game Pass Ultimate subscription. People who aren't ready to spend big bucks on a new console can still play the latest games on their PC or Android device. However, one caveat is the server speeds aren't as great as some of the other offerings. At least not yet. Currently, the xCloud servers are powered by Xbox One S hardware, but Microsoft has plans to upgrade to Xbox Series X hardware going into 2021.
As of right now, the minimum internet speed requirement for xCloud is only 10Mbps. Although, that may change with the next generation, as they will most likely start pushing 4k resolutions.
PS Now:
Cost of Service: $9.99 per month, $59.99 annually
Number of Games: 800+ games
Quality of Streaming: Games only stream in 720p. However, you can install the game to your system memory and play some of them in 4K. There are rumors that Sony will be rolling out 1080p streaming with the release of the PS5 in November, but no official confirmation yet. Additionally, Sony says on its official support site that they are "investigating the availability of surround sound."
Overall Thoughts: While the visual quality of Sony's streaming service doesn't outmatch the others, its library of games does. If Sony can find a way to merge PS Now into a PlayStation Plus membership and increase the streaming resolution to at least 1080p w/surround sound, they'd have a solid offering.
Google Stadia:
Cost of Service: Base Version: Free, Pro Version: $9.99 per month after
Number of Games: 80+ games
Quality of Streaming: Base version allows you to stream games at 1080p @60fps w/Stereo Sound, Pro version allows you to stream games in 4K HDR @60fps w/5.1 Surround Sound.
Overall Thoughts: As mentioned earlier, streaming games at 4K can use up to 15.75GB of data per hour. So, not only do you need at least 35Mbps+ speeds, but you'll need a high data cap as you'll burn through data really fast. It's also worth mentioning that with Google Stadia, not only do you have to pay for the Pro subscription at $9.99 per month, but you also have to buy your games at full price, ranging anywhere between $50-$100.
Stadia Pro members do get access to monthly free games though, with October having six free games to all Pro users to try out. Some of these October freebies include; Dead By Daylight, Celeste, and Superhot: Mind Control Delete.
Amazon Luna:
Cost of Service: $5.99 per month
Number of Games: 50+ games
Quality of Streaming: 1080p @ 60fps, with 4K resolutions coming soon
Overall Thoughts: Not much is known about Amazon's new Luna platform yet. This will be something to keep an eye on going forward after early access has rolled out and Amazon has detailed how their channel subscription structure will work. It'll also be worth seeing how they integrate Twitch into everything.
In the end, game streaming services are still early in conception. Microsoft has figured out how to market xCloud with the incoming Xbox Series X/S and are going to use that traction to take an early lead. Google Stadia seems to be still evaluating how to structure its service, with a low user base and not many games offered yet on its platform. Sony could come out strong with the launch of the PS5, if PS Now gets bundled with PS Plus and sees some of the aforementioned upgrades. Finally, Amazon Luna may be the wildcard that drives streaming services as the next evolution in gaming.
What streaming services do you use or plan on using in the future? What do you think Sony can do with PS Now and the PS5 to increase appeal in an ever-growing competitive market? Let us know in the comments section below, or jump on over to a discussion board on our forums.
Previous Checkpoint Articles