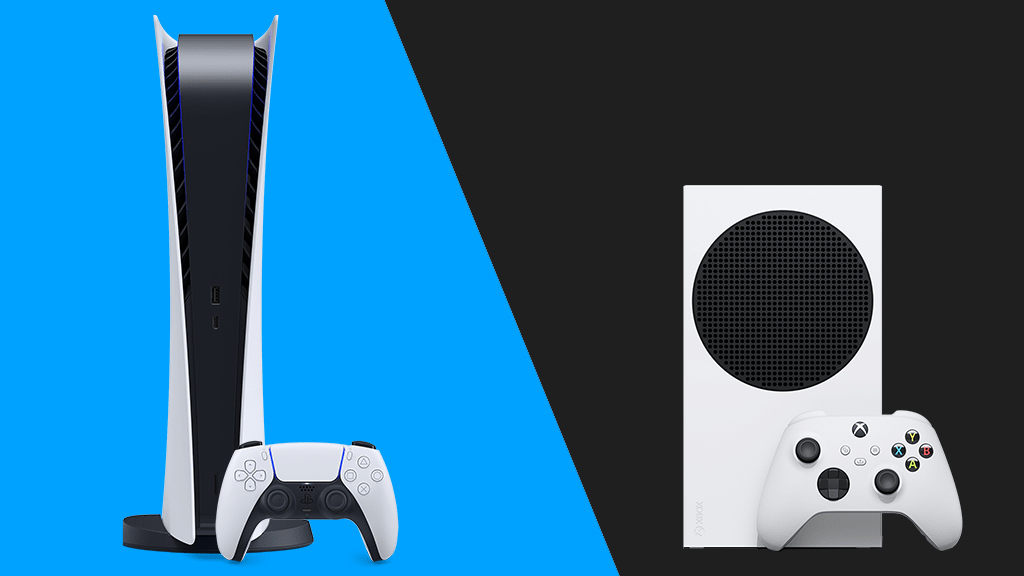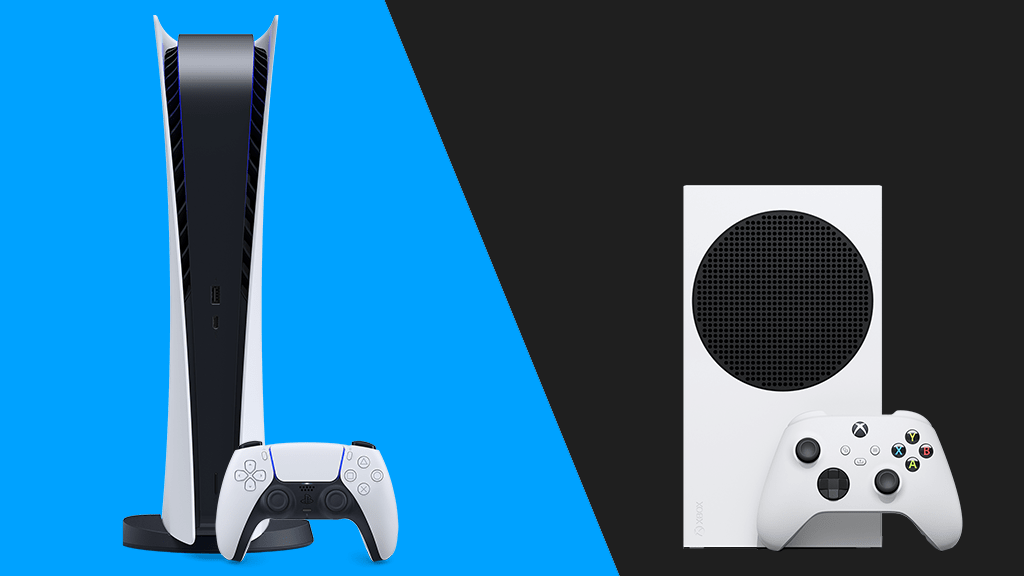 At face value, the PS5 Digital Edition and Xbox Series S are cheaper options for consumers. The PS5 Digital Edition retailing for $399, with the Xbox Series S marked at $299. The disc-based counterparts of both consoles are retailing for $499 respectively. People looking to jump straight into next-gen gaming may opt for the discless versions because it's cheaper. However, is that really the case? Aside from the upfront cost of the console, you might actually pay more to play games on these digital-only consoles in the long run.
First off, let's look at the obvious. If you have a PS5 or Xbox Series X, the disc drive opens up a lot of inexpensive or even free options for playing games. You can rent games from services like Gamefly. You can borrow games from a friend. You can buy or trade games with people online from places like Craigslist, Facebook Marketplace, Leaptrade, and Decluttr. And lastly, you can buy used games from places like Gamestop, often using deals like "buy two, get one free" to save even more.
Having a digital-only console limits you from all of those options. You're cemented buying your games strictly from the PlayStation Store or the Microsoft Store. So unless there's a special sale going on, you're often stuck paying full price for games. Last year's Madden 20 still goes for full price on the PS Store and MS Store, for $59.99. Whereas, you could pick the game up used at Gamestop for $19.99. Another example, Call of Duty: Infinite Warfare, which came out in 2016, still retails for $59.99 on PS Store and MS Store. While you can buy a used copy at Gamestop for only $4.99.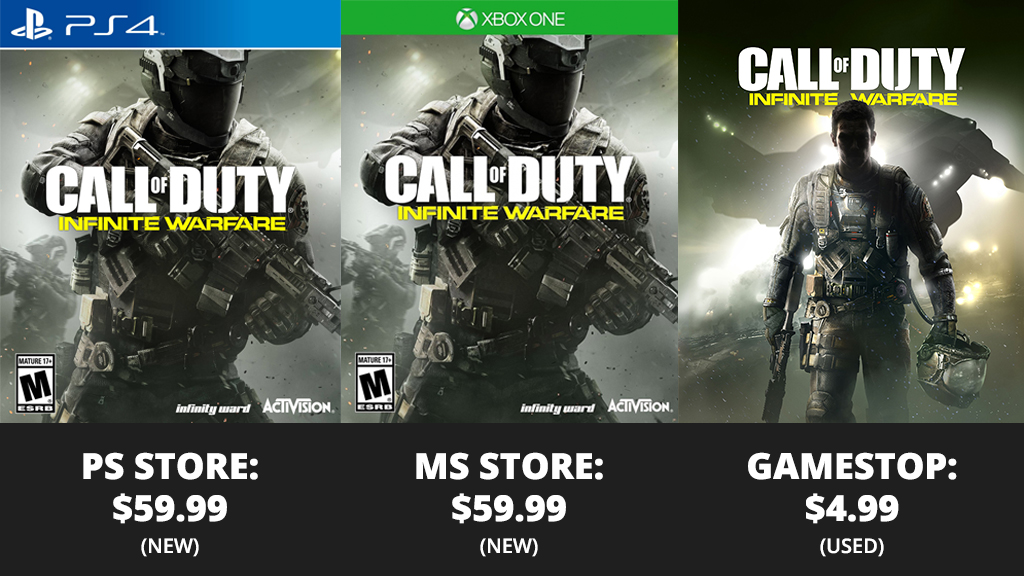 Into role-playing games? You can buy Kingdom Hearts III at full price for $59.99, or pick up a used copy at Gamestop for $17.99. Or even better, get Dark Souls III: The Fire Fades Edition for $18.99 at Gamestop, or pay $89.99 for the Deluxe Edition on the PS Store.
Keep in mind that some next-gen games are expected to rise in price, costing as high as $69.99. So the fact you can borrow, trade, or pick up used copies, puts less of a strain on your wallet. Think long term. Do you plan on buying new games at launch, or do you pick up more games when there are sales? It only takes buying a few used games to make up that $100 difference between consoles. However, if you plan on only using services like PlayStation Plus Collection or Xbox Game Pass, then maybe it doesn't matter that much.
Now this next argument is rare, but still can occur. When it comes to digital-only consoles, if you get hacked or permanently banned, you lose everything. There is no way to recover all your purchased games. Hundreds or possibly even thousands of dollars, gone. Sony has been known to clean house in the past, banning gamers that use offensive / inappropriate PSN names. Also, removing users for harassment or using hacks. If you own physical copies of your games, you can just create a new username.
The fact that there are payment plans setup for the next-gen consoles reduces your upfront costs. If you can afford it, I'd highly suggest getting the disc-based version. However, if you check out our other editorial that goes over the advantages and disadvantages between the PS5 and Digital Edition, it may sway you the other way. In the end, you will need to decide which option works best for you.
Previous Checkpoint Articles