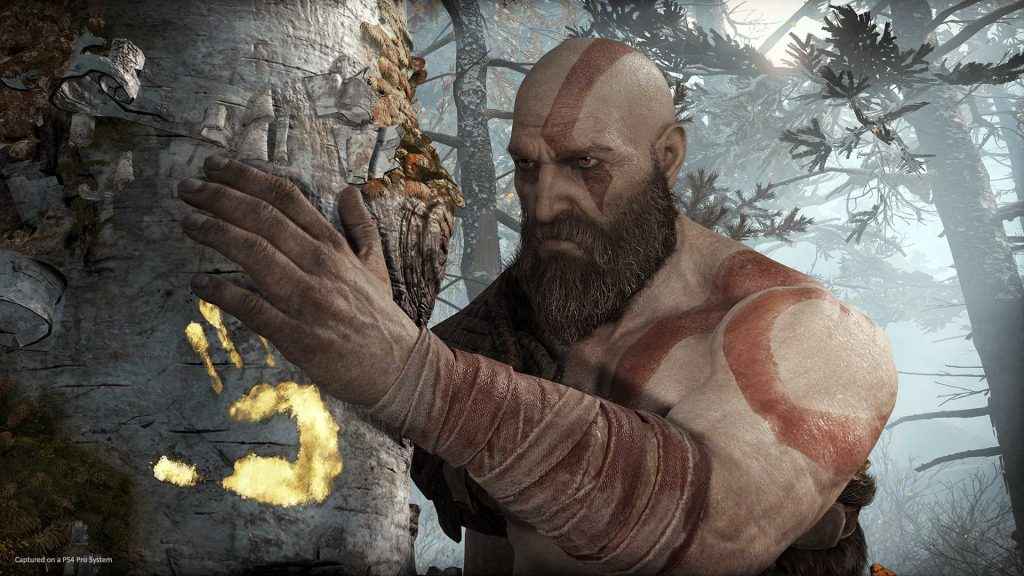 Alongside details of God of War's four difficulty settings, Sony has confirmed a God of War Immersion mode. This mode essentially strips your HUB back for a more cinematic, immersive experience.
The immersion mode for God of War means that you can enjoy the full impact of the gameplay without any elements of HUD getting in your way. This will also be great for viewers of you're streaming Sony Santa Monica's PS4 exclusive.
How To Start The God of War Immersion Mode
To switch it on, you simply need to go to settings. Click on HUD and turn HUD mode to immersive. You can access this setting at any point in the game. Switch this on, and you'll remove all HUD elements from your screen.
God of War HUD customization
Sony recently laid out some of God of War's customization options in a video, but did you know you can also tweak your HUD? On PS4 and PS4 Pro, you can customize your HUD elements with the touch pad. You can tweak the visibility of health bars, the map compass and indicators to suit your preferences.
The God of War review embargo is almost upon us. Reviews are expected to land on 12 April at 12.01 PST. The release date is April 20, when God of War will be available exclusively on PS4.
In the meantime, check out these great God of War PS4 wallpapers, and have a look at some of the latest news.
Source: PlayStation