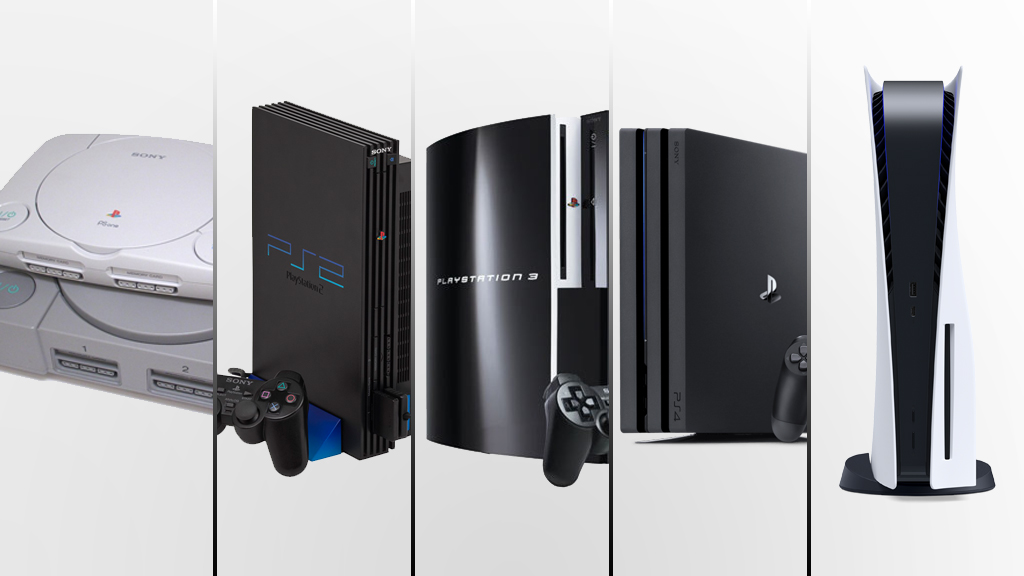 The PlayStation brand has been around since 1994 and with the launch of Sony's latest console, the PlayStation 5, we thought it would be fun to take a trip down memory lane and discuss the history of PlayStation. This article will discuss where it all began and go over the history of each of Sony platform ranging from the PS1 to the PS5. We'll discuss what were some of the consoles best games, how well the console sold, how it affected the entertainment industry, and give a comparison of each systems specs, launch price, and more. So let's get started!
Nintendo PlayStation
---
The original device known as the Super NES CD-ROM System, or Nintendo PlayStation, was a partnership between Nintendo and Sony back in 1988 to develop a CD-ROM based system add-on for the SNES. Originally, Sony had no interest in the video-game industry, but thanks to one Ken Kutaragi, he took on the development of the console as a passion project and was able to convince the Sony board to go along. Approximately 200 prototypes were developed and the system was built to play both SNES cartridges as well as Super Disc format.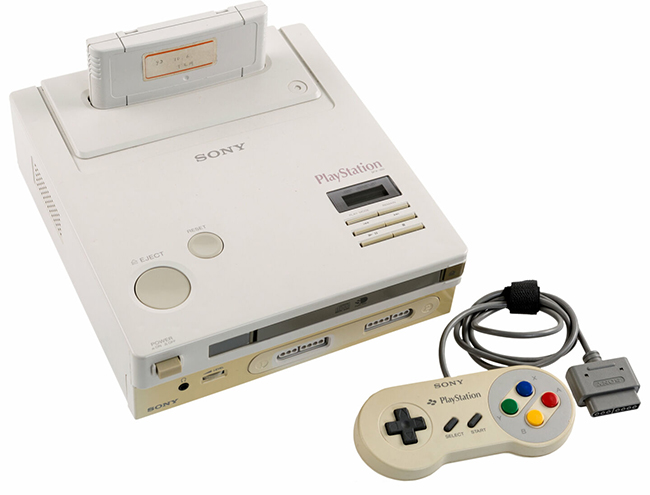 Fortunately, the system was never released as Nintendo not only backed out of the deal with Sony, but negotiated a side deal with Sony's lead competitor Philips. This betrayal motivated Sony to take the technology they developed for a CD-based video-game console and announce the PlayStation at the 1991 Consumer Electronics Show. The rest is, well, history.
History of PlayStation (PSOne)
---
The first PlayStation console released on December 3, 1994 in Japan and September 9, 1995 in the US. The console was a commercial success selling over 102 million units worldwide over its lifespan. One of the major factors to Sony's success was thanks to third party developers, who left Nintendo over feuds on expensive licensing and limited memory storage on cartridges.
The PS1 disc could hold 660mb, compared to an SNES cartridge who's max hit 6mb in games like Tales of Phantasia and Star Ocean. Even the N64 had memory limits on its cartridge of 64mb, along with expensive costs to manufacture. These limitations were some of the leading reasons for Square to move development of Final Fantasy VII from N64 over to PS1, becoming the second best selling PS1 game of all-time, behind Gran Turismo.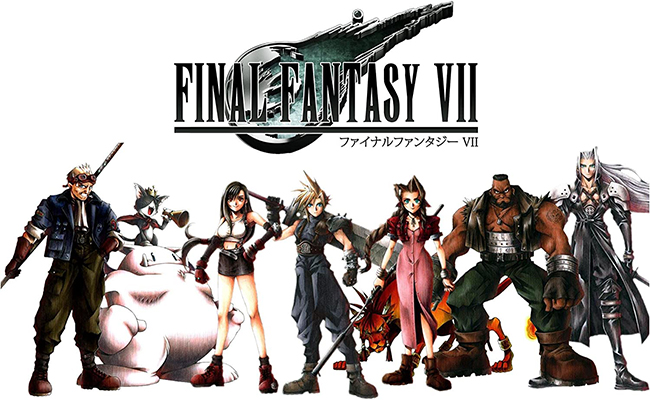 In July of 2000, Sony released the PSOne, which was a smaller, more compact, version of the PlayStation. It removed the parallel and serial ports on the back of the console and merged the reset button as the power button. Sony also put out a combo pack of the PSOne which included a 5″ LCD screen built onto the console, using an adaptor for power. The PSOne sold extremely well, selling a total of 28.15 million units during its lifespan.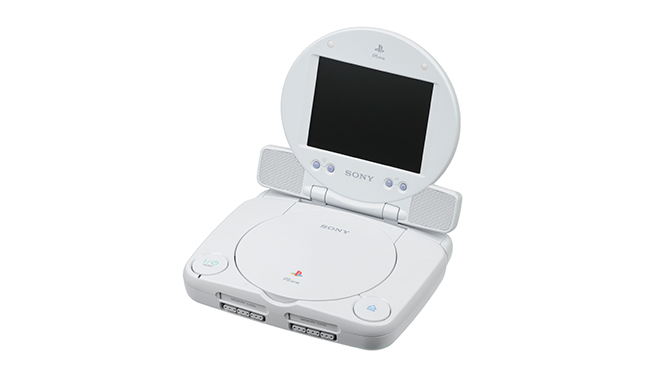 At the end of 2018, Sony released the PlayStation Classic which was marketed as a competitor in the newly formed "mini" console trend. The console was basically a crappy emulator that was packaged with only a handful of good games. You can't play original PS1 discs on the console, as it's built for looks rather than functionality. The PS Classic also uses an original PlayStation style controller, missing the DualShock capabilities that many of us now take for granted. Overall, it was a big missed opportunity.
Related Content – All PlayStation Classics Currently Available On PSN
Other popular games that released during the PS1 generation include Metal Gear Solid, Tekken 3, Crash Bandicoot, Tomb Raider, Resident Evil 2, Spyro The Dragon, Twisted Metal 2, Parasite Eve, and Syphon Filter.
History of PlayStation 2
---
The PlayStation 2 was announced in 1999 and released in Japan on March 4, 2000, in North America on October 26, 2000. The PS2 went on to sell over 155 million units over its lifespan making Sony a dominant force in the game industry, beating not only Nintendo's N64 and Gamecube, but also SEGA's Saturn and Dreamcast consoles. Despite, Microsoft entering the competition with the release of the more powerful Xbox, Sony held onto market dominance.
The PS2 drove the new DVD format to the masses and revolutionized gaming for a new generation. It was by far the cheapest DVD player on the market when the PS2 launched. Not only was it the next-generation game console, but you could also watch movies in crisp 480p on your CRTV with 3 to 5 channel Dolby sound.
Related Content – All PlayStation 2 Classics On PSN
While the PS2 had online support, it was severely limited when compared to Xbox Online's service. You had to buy a PlayStation 2 Network Adaptor and use dial-up or broadband internet to connect to your game which ran on on third-party servers. Eventually, Sony released the PS2 Slim in 2004, which included networking ports on the console. Games like Burnout 3: Takedown, Call of Duty 3, Resident Evil Outbreak, Socom 2 U.S. Navy Seals, and Twisted Metal: Black Online were popular using the online capabilities of the time.
It was also during this era that the rise of rhythm games began to explode, with the likes of Guitar Hero, Rock Band, Dance Dance Revolution, and SingStar becoming popular on the platform. Not only were people buying the games, but they would spend hundreds of dollars on accessories like microphones, dance pads, guitars, and electronic drum kits.
Popular games that released on the PS2 include Grand Theft Auto: San Andreas, Gran Turismo 4, Final Fantasy X, Metal Gear Solid 2: Sons of Liberty, Kingdom Hearts, God of War, and Ratchet & Clank.
History of PlayStation 3
---
The PlayStation 3 launched on November 11, 2006 in Japan and November 17, 2006 in North America. It was by far the most expensive console by Sony, releasing with a $499 price tag for the 20GB model and $599 for the 60GB model due to the new Blu-ray format. The system was highly criticized early on for its high price tag, Sixaxis controller and poorly developed multi-platform games.
The unique Cell architecture was a large hurdle for developers in the beginning, but over time they were able to unlock the full potential of the console. Despite its hardships early on, the PS3 would eventually become one of the highest selling consoles of the seventh generation, selling 87.4 million units.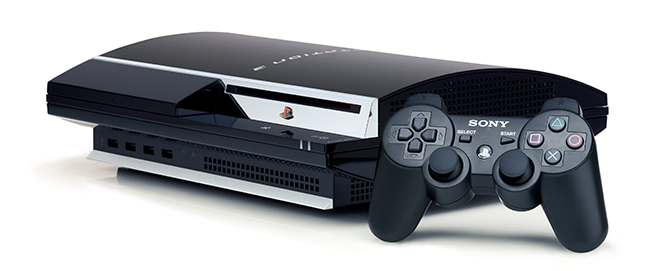 The PS3 was Sony's first real attempt at online capabilities too. Even though the PS2 technically had online support through a Network Adaptor, the release of the PS3 took things a step further with things like the PlayStation Store, PlayStation Home, and eventual PlayStation Plus subscription service.
Related Content – 50 Best PS3 Games Of All Time
The PlayStation Network was launched in 2006, for players to connect with friends and jump into multiplayer games online for free. The trophy system was introduced in July of 2008, adding a key missing feature that their competitors over at Xbox had with Achievements in years prior. Originally, Sony made trophies an optional feature for game developers, however by January 2009, they made them mandatory. Super Stardust HD was the first title to feature trophies thanks to an update. The first physical game to launch with trophies was PixelJunk Eden, and Uncharted: Drake's Fortune became the first to feature a platinum trophy.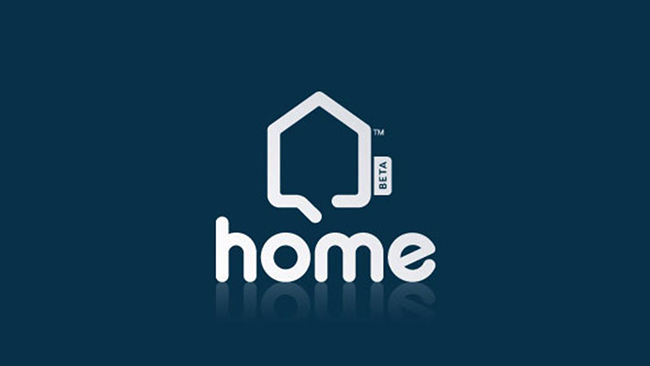 PlayStation Home was fun while it lasted, allowing players to meet in virtual spaces using their own custom avatar. It was launched as an open beta in December of 2008, and eventually closed down in March of 2013. Each user was given a personal studio that users could furnish with free, paid, or won items. Users could explore Home's virtual spaces, from The Hub to various districts like Action District, Sportswalk, Pier Park, and Shopping Centre.
Related Content – Every Single PlayStation 3 Launch Title
Each district were frequently updated by Sony and its partners with content, streaming events, mini-games, and more. There was also a game launching feature that allowed players to meet up with friends in Home and launch into a game together. While PlayStation Home couldn't find longevity on the PS3, it would be cool if Sony revived it as a PSVR app.
Popular games that released on the PS3 include The Last of Us, Uncharted 3: Drake's Deception, Warhawk, MotorStorm, LittleBigPlanet, Resistance: Fall of Man, Killzone 2, Demon's Souls, and Heavenly Sword.
History of PlayStation 4
---
The PlayStation 4 was the next evolution in Sony's video-game consoles, improving everything they learned with the PS3. The PS4 was the first of Sony's consoles to release in North America before Japan, launching on November 15, 2013. The PlayStation 4 featured better online support and better system architecture that made development for the console much easier than it's predecessor.
Related Content – Every Single PlayStation 4 Launch Title
The PS4 was the first Sony console to introduce virtual reality with the PSVR headset, using the PS4 camera and PS Move controllers (introduced with the PS3). The PSVR headset has a 5.7″ OLED display allowing players to play games in up to 1080p resolution with 120hz/90hz refresh rates. The headset also includes a processor unit which allows for Social Screen video output, 3D audio, and Cinematic mode in 4K or HDR for non-PSVR content on a PS4 Pro. There are over 500 games and experiences for PSVR and the library is continuing to grow.
While the PS4's optical drive doesn't play 4K UHD discs, it's still an improvement over the PS3. The PS4 Blu-ray drive features a maximum read speed of 27MB/s, which is about three times the speed of the PS3 Blu-ray drive, which was capped at 9MB/s. This allows for faster game installs, as during the PS4 era, it's become common place for you to need to install your games to the console's hard drive in order to play.
Related Content – Best PS4 Exclusives – Amazing Games That Everyone Should Play
In 2014, Sony launched PlayStation Now, a cloud-based streaming subscription service that allowed you to play new games as well as classics from previous console generations. In 2017, Sony discontinued the service for PS3, PS Vita, and PlayStation TV, making the service only available to PS4 owners. As of 2020, there are over 800 games available, with over 300 of them available for download.
Related Content – The Best PSVR Games
Having the ability to download the games to your hard drive is nice, for those who may not have reliably fast internet to stream. PlayStation Now is expected to continue on into the PS5 generation, although details on how it will function within the PS5 environment have been sparse.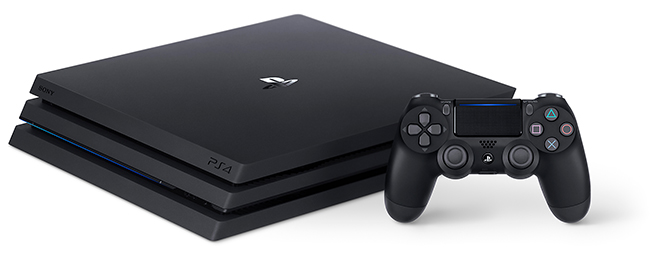 The PS4 Pro, otherwise known as codename "Neo", released in November 2016. It was a mid-generation improvement, boosting the clock-speed of the CPU to 2.1GHz and GPU to 911MHz, to push 4K resolution or boost performance in certain games. The PS4 Pro also features improved connections such as an extra USB port, HDMI 2.0a instead of HDMI 1.4, and an optical audio port. In addition to the boosted CPU and GPU, the Pro console got 1GB of DDR3 RAM for non-gaming apps to free up the faster GDDR5 RAM for gaming performance.
Related Content – PS4 Pro Games List: Every Title Enhanced By PlayStation 4 Pro, 4K, HDR, Improved Framerates
Popular games that were released for PS4 include Marvel's Spider-Man, God of War, Horizon Zero Dawn, Final Fantasy VII Remake, Persona 5, Ghost of Tsushima, Bloodborne, Driveclub, Killzone Shadow Fall, and Infamous Second Son. And it's still not over for the PS4. There are many games still yet to come, like Cyberpunk 2077, Elden Ring, Dying Light 2, Immortals: Fenyx Rising, Assassin's Creed Valhalla, and Call of Duty: Black Ops Cold War.
Lead Up To PlayStation 5 & Beyond
---
The PlayStation 5 released on November 12, 2020 in North America & Japan and the rest of the world on November 19. The hype for the PS5 is unparalleled, with every retailer and online store selling out within minutes. In Japan, the PS5 sold 118,000 units in just four days. The only thing holding the PS5 back from making record sales, is supply, which due to COVID this year, has limited production.
When Mark Cerny unveiled the system architecture earlier this year at GDC, he talked about creating a console that is easier for developers to create their worlds without hitting bottlenecks. The addition of a custom SSD and support for Oodle Kraken compression allows developers to implement faster loading and game data streaming never seen before in gaming. Sony's Jim Ryan also backed the notion that the PS5 is the best experience developers have had on any PlayStation console.
Related Content – Sony PlayStation 5 – The Full Hardware Review
"One thing that makes me particularly optimistic is, what we're hearing from developers and publishers, is the ease in which they are able to get code running on PlayStation 5 is way beyond any experience they've had on any other PlayStation platform," Ryan said.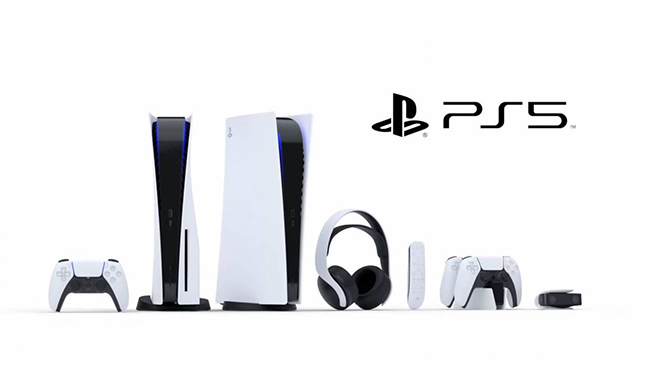 The PS5's hardware features a custom eight-core AMD Zen 2 CPU clocked at 3.5GHz along with a custom GPU based on AMD's RDNA 2 architecture with 36 compute units clocked at 2.23GHz, hitting a whopping 10.28 teraflops. The PS5 includes 16GB of GDDR6 RAM/256-bit and a custom 825GB SSD that can deliver 5.5GB/sec (uncompressed) and 9GB/sec (compressed) speed.
"We're talking two orders of magnitude faster, meaning very roughly 100 times faster. Which means at 5GB/sec on the SSD that the game boots in a second. There are no load screens. The game just fades down and loads a half-dozen gigabytes, and fades up again. Same for a reload. You immediately get back into the game after you do. And fast-travel becomes so fast that in a blink of an eye you're present," Cerny said.
Related Content – PS5 DualSense Complete Guide – Features, Specs, Questions, And More
Furthermore, the PS5 sports a custom 3D audio chip called the Tempest Engine. This custom chip processes 3D audio unique to you as it's calculated based on your ear and head shape. Right now, it's main function is to deliver unprecedented audio via your headset, but Sony has future plans to optimize the technology for television speakers, sound bars, and surround sound systems.
Perhaps no part of the PlayStation 5 hardware stands out more as truly next-generation than the DualSense wireless controller. Built with cutting edge haptic feedback and adaptive trigger technologies, when using the DualSense controller players will be able to feel the tightening of a bowstring, the impact of a right hook to the side of the head and the tension of pulling a cable out of a wall. The PlayStation 5 then, is as much about feeling the games as you play as it is about seeing and hearing them.
Related Content – All Best PS5 Exclusives – A Complete List Of Stunning Exclusive Next Generation Games
Hardware aside, Sony has also rolled out several improvements to PlayStation Plus, announcing the PS Plus Collection which encompasses a cream of the crop of PS4 exclusives at no extra cost to PS Plus subscribers. This means that if you came from a different platform ecosystem such as Microsoft's Xbox, for example, you could get right up to date with enhanced versions of PS4 exclusives such as Days Gone, God of War and more.
And then finally there's PSVR. While the PS5 can utilise existing PSVR headsets and accessories out of the box with a special free connector, it's really the next iteration of Sony's PlayStation VR tech that has us drooling. With an all-new headset and new, Valve Index style controllers apparently in the offing, in addition a range of other cutting edge innovations, Sony looks set to expand upon its market dominance of the VR gaming space with PS5 and PSVR 2.
Regardless of the technology lurking within the chassis of a console though, it's clearly the quality of games that counts more and than anything and PlayStation 5 has these in spades. With the likes of Demon's Souls scoring a perfect 10/10 here on PlayStation Universe in addition to the gorgeously twee platformer Sackboy: A Big Adventure, Spider-Man: Miles Morales, Astro's Playroom and much more, it's clear that the PlayStation 5 will be leading the field when it comes to sheer quality of games.
Related Content – PSVR 2 – Everything We Know About Next Generation PSVR
And that's without even talking about 2021, too. Next year, PS5 owners will be getting Returnal, the next title from the folks that brought us Resogun, Gran Turismo 7, Horizon Forbidden West and much, much more besides.
Also, don't be surprised to see more PS4 games being enhanced for PS5 too, such as The Last of Us Part 2, Bloodborne, Final Fantasy VII: Remake and much more.
Related Content – Sony PS5 Complete Guide – Release Date, Price, Tech Specs, PSVR 2, Backwards Compatibility
Console Specs/Launch Games/Price Comparison
Here is a quick run-down of each console's release price, system specs, and launch games.
PS1
PS2
PS3
PS4
PS5
Price
$299
$299
$499 (20GB) & $599 (60GB)
$399
$499 & $399 (Digital Only Version)
CPU
R3000 @ 33.8688 MHz
MIPS R5900 Emotion Engine @ 294.912 MHz
3.2 GHz Cell Broadband Engine with 1 PPE and 8 SPEs
8-core AMD x86-64 Jaguar 1.6 GHz CPU
8x Cores @ 3.5GHz Custom Zen 2
GPU
Geometry Transfer Engine
150 MHz Graphics Synthesizer
550 MHz Nvidia/SCEI RSX Reality Synthesizer
Custom AMD GCN Radeon integrated into APU; clocked at 800MHz
Custom AMD RDNA 2, 36 CUs @ variable frequency up to 2.23 GHz
Memory
2 MB RAM, 1 MB VRAM
32 MB of RDRAM (system RAM) & 4 MB of eDRAM (video RAM)
256 MB XDR DRAM system and 256 MB GDDR3 video
8 GB GDDR5 RAM & 256 MB DDR3 RAM
16GB GDDR6 RAM
Launch Games (US)

Air Combat
Battle Arena Toshinden
ESPN Extreme Games
Kileak: The DNA Imperative
NBA JAM Tournament Edition
Power Serve 3D Tennis
The Raiden Project
Rayman
Ridge Racer
Street Fighter: The Movie
Total Eclipse Turbo

Armored Core 2
Dead or Alive 2: Hardcore
Dynasty Warriors 2
ESPN International Track & Field
ESPN Winter X Games Snowboarding
Eternal Ring
Evergrace
FantaVision
Gungriffon Blaze
Kessen
Madden NFL 2001
Midnight Club: Street Racing
NHL 2001
Orphen: Scion of Sorcery
Q-Ball: Billiards Master
Ready 2 Rumble Boxing: Round 2
Ridge Racer V
Silent Scope
Smuggler's Run
Street Fighter EX3
Summoner
Surfing H30
Swing Away Golf
Tekken Tag Tournament
TimeSplitters
Unreal Tournament
Wild Wild Racing
X-Squad

Blazing Angels: Squadrons of WWII
Call of Duty 3
Genji: Days of the Blade
Madden NFL 07
Marvel: Ultimate Alliance
Mobile Suit Gundam: Crossfire
NBA 2K7
NHL 2K7
Resistance: Fall of Man
Ridge Racer 7
Tiger Woods PGA Tour 07
Tony Hawk's Project 8
Untold Legends: Dark Kingdom

Angry Birds Star Wars
Assassin's Creed IV: Black Flag
Battlefield 4
Call of Duty: Ghosts
FIFA 14
Injustice: Gods Among Us – Ultimate Edition
Just Dance 2014
Killzone: Shadow Fall
Knack
LEGO Marvel Super Heroes
Madden NFL 25
NBA 2K14
Need for Speed: Rivals
Skylanders Swap Force
Warframe
Zoo Tycoon
Zumba Fitness World Party

Assassin's Creed: Valhalla
Astro's Playroom
Bugsnax
Call of Duty: Black Ops Cold War
Call of Duty: Warzone
Demon's Souls (Bluepoint
DIRT 5
Fortnite
Godfall
Marvel's Spider-Man: Miles Morales
NBA 2K21
Observer: System Redux
The Pathless
Planet Coaster
Poker Club
Rainbow Six Siege
Sackboy A Big Adventure
Watch Dogs Legion
WRC 9
What are some of your favorite PlayStation games and memories over the years? Let us know in the comments section below, or jump over to our forums.