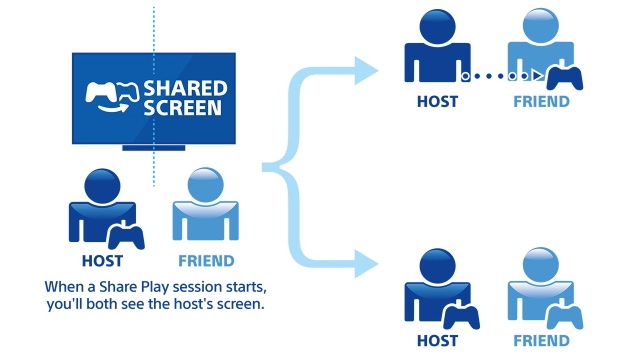 In a few simple steps, you can share your games with other PS4, PS4 Pro and PS3 owners. This is a great way for your friends and family to try out a game before they buy it, or just to have fun without spending a penny! Here, we show you how to Game Share on PS4. Let's get started!
Activate PS4 as your primary console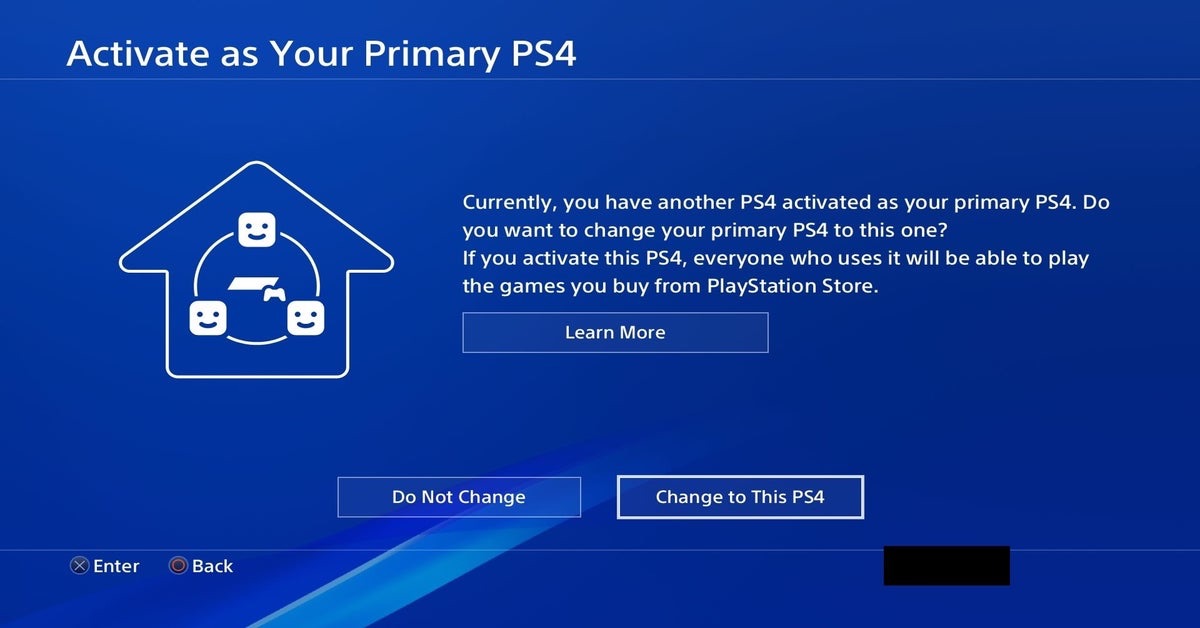 First up, let's take a look at the Game Share function, and how to Game Share on PS4 by activating the PS4 as your primary console. All PS4 games that you've downloaded are tied to your account, so you need to:
1. Login with your PSN ID on your friend's console.
2. Navigate to Settings > PSN > Activate as Your Primary PS4.
3. Select Activate.
You can now play the full library of games on that console.
Note: You cannot login with the same PSN ID on two PS4's at the same time. Game licenses are locked to one account. Game Share works on PS4 and PS3.
How to Share Play on PS4
Share Play is different than Game Share. With Share Play you are inviting a friend to either watch you play or join you a local multiplayer or local co-op game regardless of where they are located in the world. You must be running your console with System Software 2.0 or higher and both have a stable internet connection with upload speeds of at least 2Mbps.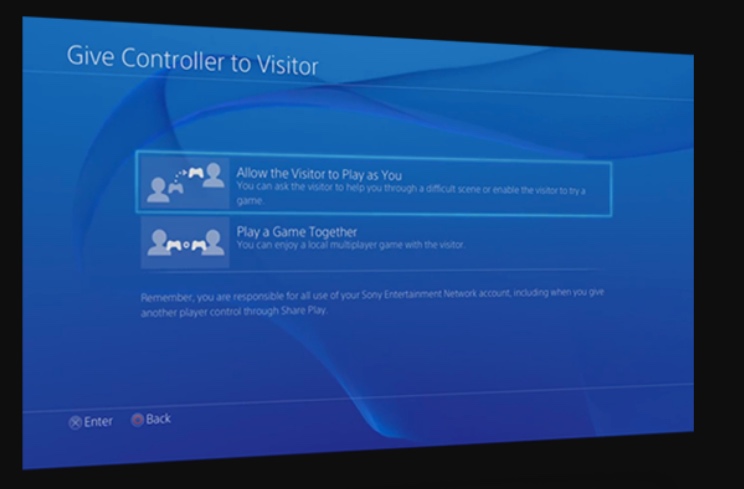 1. Invite your friend into a party from the PS4 Home Screen.
2. Boot up the game you want to play.
3. Press the Share button on the DualShock 4 controller.
4. Select Share Play.
5. Select the friend you want to play with.
6. They then need to accept and the PS4 systems will be linked.
7. You'll now have a 60 minute Share Play session.
8. Your friend will now be able to see your screen.
Note: You do not need to be a PlayStation Plus member to share your screen.
Let your friend play your PS4 game
Follow the above steps, and if you'd like to now let your friend to play, simply:
Click on the Share button on your DS4 controller
Select Go to Party for Share Play
Choose Give Controller to Visitor
Choose an option – either Allow the Visitor to Play as You, or Play a Game Together
You can take back control of your game at any point by pressing Share Play, Take Back Controller
Note: You need to be a PS Plus subscriber to allow your PSN friend to play, but your friend doesn't. Share Play is exclusive to PS4.
Common Share Play issues
Some games are not Share Play enabled, and compatible games vary from region to region. Check back shortly for the Share Play incompatible games list, which includes titles such as Call of Duty: Advanced Warfare, Destiny and DriveClub.
Some other crucial information that you should take into account, can be found in Sony's official terms and conditions, including:
1. A host may only invite one friend per session.
2. Shared games must be available on PlayStation Store in both the host's and friend's countries.
3. Both players must have a Sony Entertainment Account.
4. Both host and friend must be PSN Friends and online at the same time.
5. Parental control settings must match.
Related Content