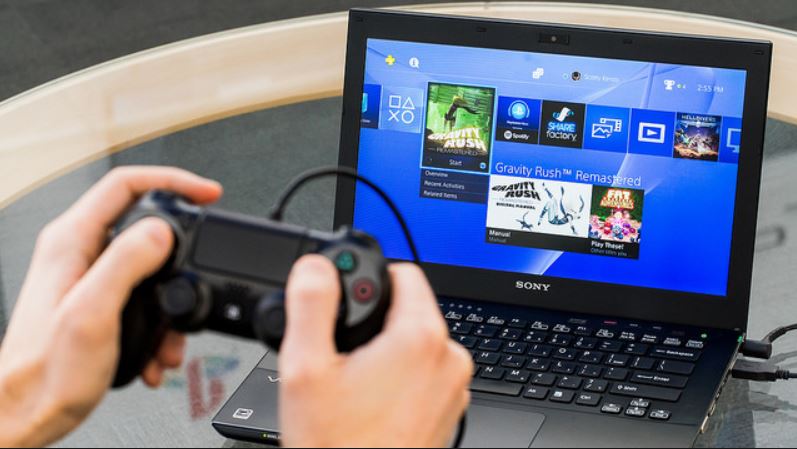 The PS4 Remote Play APK for Android allows you to play PS4 exclusive and indie games on your mobile and tablet from basically any Android device.
Sony has been developing the PS4 Remote Play function to boast improved performance over the years too, so it's now the best it has ever been.
PS4 Remote Play APK – How To Download & Use
This means you can play the likes of Apex Legends, Spider Man and Dauntless and much more on your Android device using Remote Play.
To get it working you simply need to:
Download the APK file
Move the file across to your mobile's SD card
Install the APK, and enjoy PS4 Remote play
With the app, you'll be able to remotely control your PS4 and play games on your mobile.
To enable Remote Play, first up you need to make sure it's enabled on your PlayStation 4.
Go to Settings > Remote Play Connection Settings, and tick the checkbox to Enable Remote Play
Launch the PS4 Remote Play app on your mobile.
Sign into your PSN account
Note: Some PS4 games do not support Remote Play.
There are numerous sites where you can download the app, but do so at your own risk. Just type in "PS4 Remote Play APK" into Google and you're on your way!
Here's some potential mirrors for downloading the app.
PS4 Remote Play APK mirror 1 – Android version 5.0+
Free download mirror 2 – Android version 4.4+
Remote Play App – Android version 4.1+
Keep it official
Alternatively, you can download the official Remote Play app for PS4 directly from the Google Play Store.
Looking to the future, Sony has yet to confirm whether or not the PS5 will support Remote Play when the next-generation consoles arrive sometime in 2020.
If Remote Play for PS5 games is confirmed however, you can be sure that we'll be here with a guide showing you how to get it working on your favorite Android devices.
Watch this space for more info!
Related Content