What are the best PS5 detective games? There's nothing quite like gathering clues, solving mysteries and interrogating suspects to unravel a case, so to help you find the best PS5 detective games we've made this handy guide. For further reading you might want to look at our article which covers the best PS4 detective games and best PS5 indie games. We also have features that details the best PS5 FPS games and best PS5 racing games too. Additionally, you might want to take a look at our best PS5 horror games and best PS5 split-screen games articles too. Further afield, we also have features on the best PS5 fighting games and also everything you need to know about the next generation PlayStation VR headset for PS5.
Best PS5 Detective Games Ranked
---
Best PS5 detective games ranked:
1. Disco Elysium: The Final Cut
---
There are so many aspects of its design in which Disco Elysium stands unmatched. Boasting unparalleled player agency, the sort of writing that makes me deeply jealous and a cast of characters that are resolutely unforgettable, Disco Elysium is easily one of the most intelligent and fascinating RPGs ever made – not least because you can be an absolute a-hole to everybody (including yourself) and the game just… goes along with it, dynamically shifting the narrative and opening up all new opportunities in the process.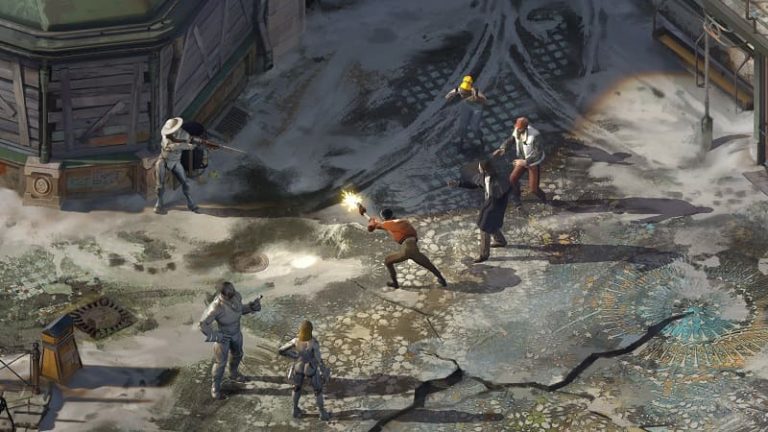 Though the game launched in something of a sorry state, significant time (and more importantly) patches have passed between now and then, shoring up the Disco Elysium's technical maladies and reaffirming its status as easily the best detective game ever made, let alone being positioned firmly at the apex of the best PS5 detective games.
2. Paradise Killer
---
A beautiful abomination that almost breaks under the weight of its thick but ultimately compelling worldbuilding, Paradise Killer is a stupendous, first-person perspective detective yarn that reimagines the genre in bright sun-kissed colours with a cast of truly bizarre characters all living in a world that feels like a microcosm of sci-fi storytelling for the last thirty years.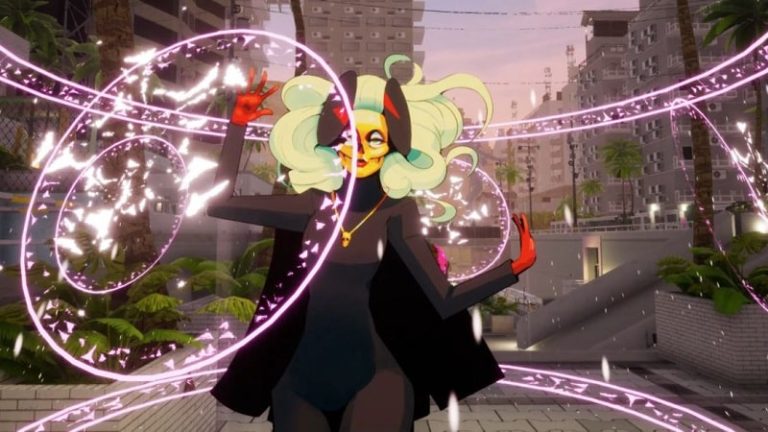 Exceptionally constructed, boundlessly enjoyable and fiendishly stylish, Paradise Killer is your new favourite detective game.
3. Lost Judgment
---
A fantastic detective adventure that taps directly into the root DNA of the Yakuza franchise, Lost Judgment not only manages to simultaneously boast both the darkest and the goofiest storylines of any title in the series to date, but it also stuns the player with an absolute avalanche of hugely entertaining side quests and activities.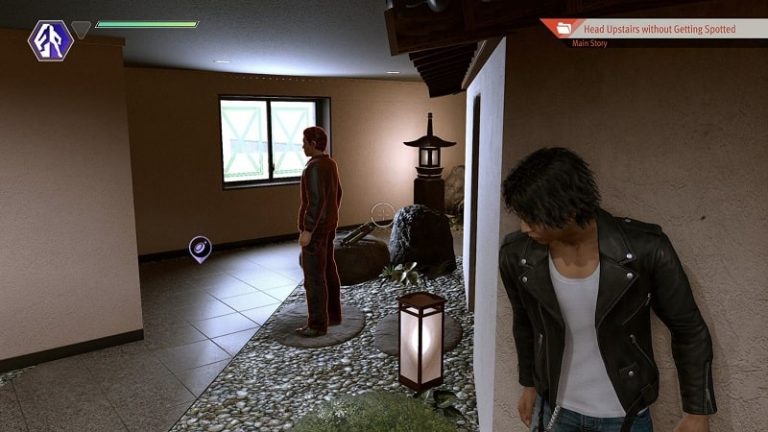 More than that though, Lost Judgment also provides solace for those who found themselves turned off by the turn-based combat system that the mainline Yakuza series now seems to favour, while welcoming newcomers to one of the best new Japanese franchises of the last two decades. It's also, even with Paradise Killer sat directly above it, one of the most insane detective PS5 games you can get right now and that has to count for something.
4. The Sinking City
---
With a 4K/60 FPS veneer of additional polish applied to it, Frogwares endlessly disturbing detective effort, The Sinking City, has never looked or played better. Casting players as a troubled detective in the 1920s, The Sinking City has wannabe sleuths making their way to Oakmont – a city that is gradually submerging under the waves.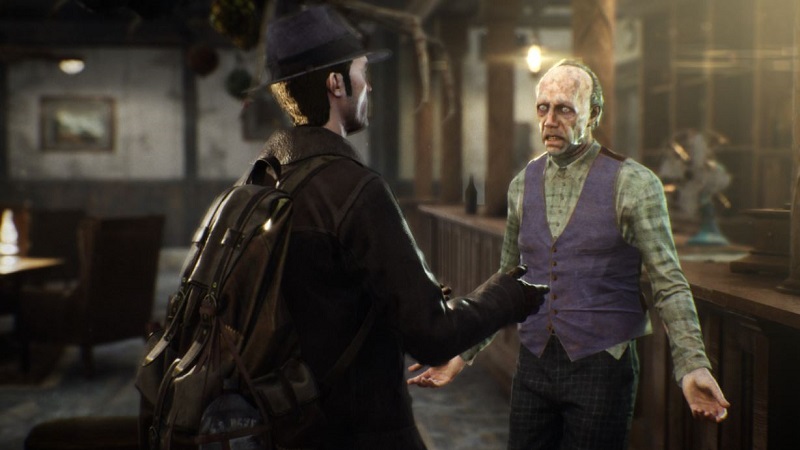 A dizzying combination of traditional detective work, brutal combat and cosmic horror, The Sinking City is the H.P. Lovecraft style detective yarn you always knew you wanted.
5. Backbone
---
Very much an intoxicating blend of 1990s style point and click adventuring together with a deeply woven detective noir narrative and boasting a cast of anthropomorphism, there's no PS5 detective game quite like Backbone to say the least.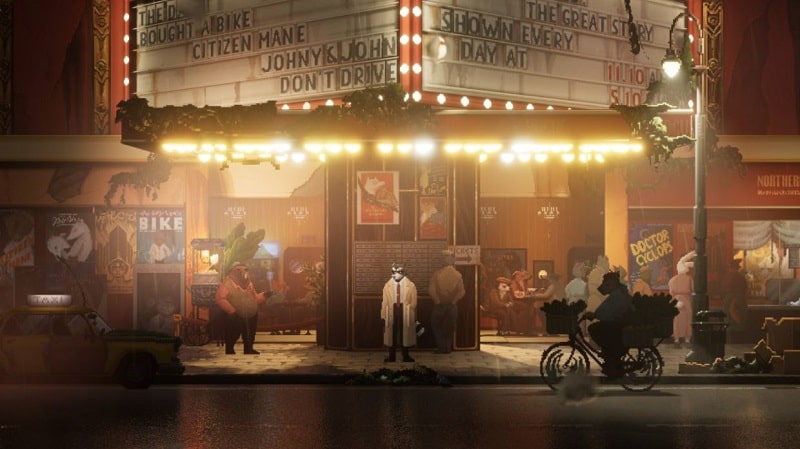 Filled with witty dialogue, neat puzzles, stunning pixel-art visuals and a mystery that will have you guessing to the very end, Backbone is pretty much essential stuff if you have a PS5 and you enjoy detective games.
6. Observer: System Redux
---
Developed by Bloober Team, the same excellent outfit that brought us the likes of Blair Witch, The Medium and the Layers of Fear games, Observer: System Redux finds an opulent new home on PlayStation 5 with beautiful 4K resolution, 60 frames per second and ray traced visuals to augment its eye-opening cyberpunk setting.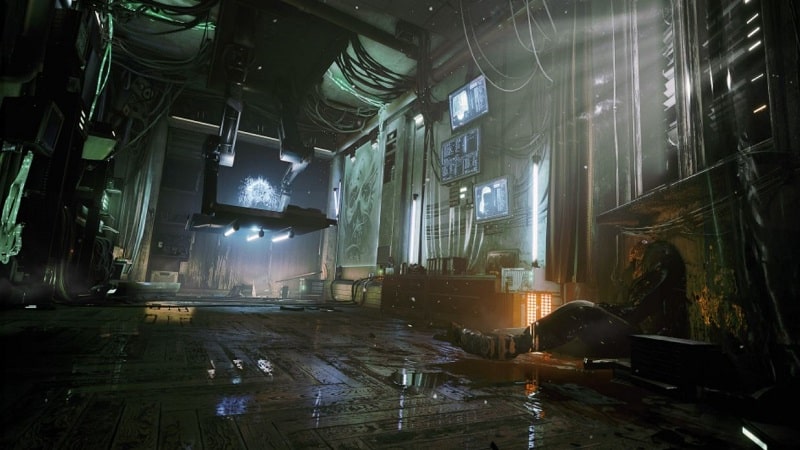 Portrayed by iconic Blade Runner actor Rutger Hauer, players slip into the rain-dappled shoes of Daniel Lazarski, one of the titular Observers – a cybernetically enhanced detective that can hack into the minds of individuals to relive their last moments in order to uncover a towering conspiracy. Jaw-dropping to look at and chillingly atmospheric, Observer: System Redux is a one of a kind cyberpunk detective game.
7. Sherlock Holmes Chapter One
---
Turning back the clock to show us the early years of Sherlock Holmes' detective career, Sherlock Holmes Chapter One provides players with a genre adventure which shows the Pride of Baker Street at his most vulnerable as he visits a mysterious Mediterranean island to uncover the mystery behind his mother's death.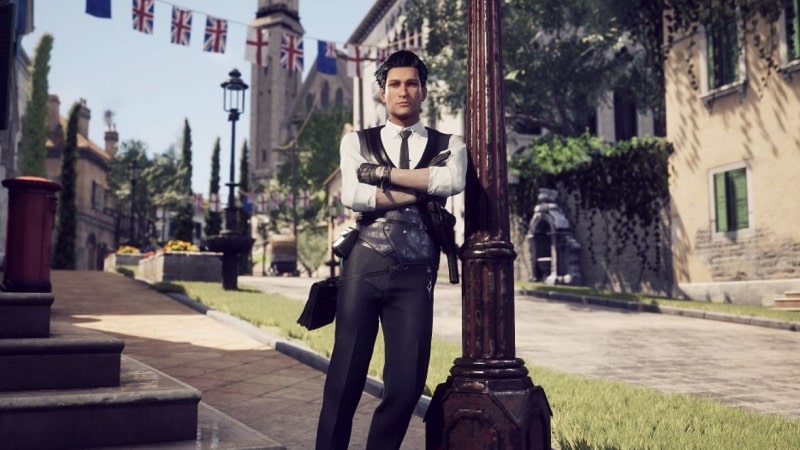 Marking something of a departure from the previous Sherlock Holmes games, particularly the more linear shenanigans glimpsed in Crimes & Punishments and The Devil's Daughter, Sherlock Holmes Chapter One whisks players off to open world setting for the first time, as Sherlock cuts across an idyllic island, taking on side-quests, solving crimes, wearing disguises and generally making something of a witty a-hole of himself to just about everyone he meets. Yep, sounds like Shirley to me.