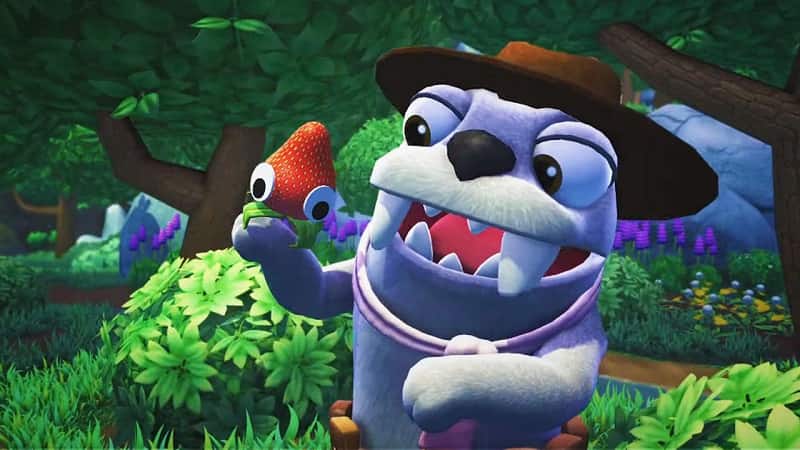 PlayStation Plus Free November 2020 PS4 Games, PlayStation Plus Free November 2020 PS5 Games PS Plus November 2020 – What will be the PS Plus November 2020 free PS4 and PS5 games? Well, we've now got confirmation of just that and the titles are available to download now. You can also catch the complete listing of every PS Plus title announced to date right here. Let's get started with the PS Plus November 2020 games!
PS4, PS5 PS Plus Free Games November 2020 Confirmed
---
Sony has announced that the free PS Plus games as a part of the service for November 2020 are as follows:
Bugsnax (PS5 Only)
Middle-Earth Shadow of War
Hollow Knight: Voidheart Edition
Sony has also officially announced as part of the PS Plus games for November 2020 the debut of the PlayStation Plus Collection for PS5. The following PS Plus Collection games have been confirmed for the PS Plus November 2020 line-up:
Batman: Arkham Knight
Battlefield 1
Bloodborne
Days Gone
Detroit: Become Human
Fallout 4
Final Fantasy XV
God of War
Infamous: Second Son
Monster Hunter World
Mortal Kombat X
Persona 5
Ratchet & Clank
Resident Evil 7: Biohazard
The Last Guardian
The Last of Us Remastered
Uncharted 4: A Thief's End
Until Dawn
Don't forget to check out our PS5 complete guide too for the latest on Sony's next-generation PlayStation console.
PS5 PS Plus Free Games November 2020 Predictions
---
Bugsnax (2020)
That's right – we believe that there will be just a single free PS5 title on PS Plus in November 2020, and that game is none other than the cult classic in the making, Bugsnax.
Related Content – All Free PS4 PS Plus Games In 2020 – Guide
Related Content – All PlayStation Plus Collection Games On PS5 – Guide
PS4 PS Plus Free Games November 2020 Predictions
---
Battlefield 5 (2018)
Whisking players back to World War II, Battlefield 5 engulfs players in a multi-front war that unfurls in EA DICE's most spectacular Battlefield title yet. Throw in all new construction based gameplay and the new Battle Royale style Firestorm mode, Battlefield 5 would make a fine addition to the PS Plus November 2020 line-up.
You can catch our review of Battlefield 5 here.
Soul Calibur VI (2018)
Representing the pinnacle of Bandai Namco's venerable Soul Calibur franchise, Soul Calibur VI elevates the series to new heights with a reworked combat system and some hugely intriguing guest stars, such as The Witcher's Geralt of Rivia.
You can catch our review of Soul Calibur VI here.
What PlayStation Plus Games Are Available Now?
---
While you wait for the PS Plus November 2020 games to be announced, you can still pick up the PS Plus October 2020 games.
The PS Plus Free Games for October 2020 are:
Need for Speed: Payback – Set in the underworld of Fortune Valley, you and your crew were divided by betrayal and reunited by revenge to take down The House, a nefarious cartel that rules the city's casinos, criminals and cops. In this corrupt gambler's paradise, the stakes are high and The House always wins. Craft unique rides with deeper performance and visual customization than ever before. Push them to the limit when you narrowly escape the heat in epic cop battles. From insane heist missions to devastating car battles to jaw-dropping set piece moments, Need for Speed Payback delivers an edge-of-your-seat, adrenaline-fueled action-driving fantasy.
(Available October 6, 2020)
Vampyr – London, 1918. You are newly-turned Vampyr Dr. Jonathan Reid. As a doctor, you must find a cure to save the city's flu-ravaged citizens. As a Vampyr, you are cursed to feed on those you vowed to heal. Will you embrace the monster within? Survive and fight against Vampyr hunters, undead skals, and other supernatural creatures. Use your unholy powers to manipulate and delve into the lives of those around you, to decide who will be your next victim. Struggle to live with your decisions… your actions will save or doom London.
(Available October 6, 2020)
If you're thinking of joining PS Plus, it's also worth noting that Sony has increased cloud storage for the saving of PS4 game files. With a boost from 10GB up to 100GB, there's plenty of space to save your games in the cloud.
Related Content – PSVR 2 – Everything We Know About Next Generation PSVR
You also get access to exclusive games for free each month, alongside special discounts, full game trials and the ability to play online multiplayer games too.
Then there is also the future of PS Plus – how do you think the release of PS5 will affect the service? Will it package PS Now into the offering, or, will PS Plus undergo other changes for Sony's next-generation PlayStation, such as offering new PS5 games or including PS Now into a new subscription tier to combat Microsoft's upcoming Xbox Series X console? Let us know your thoughts in the comments!