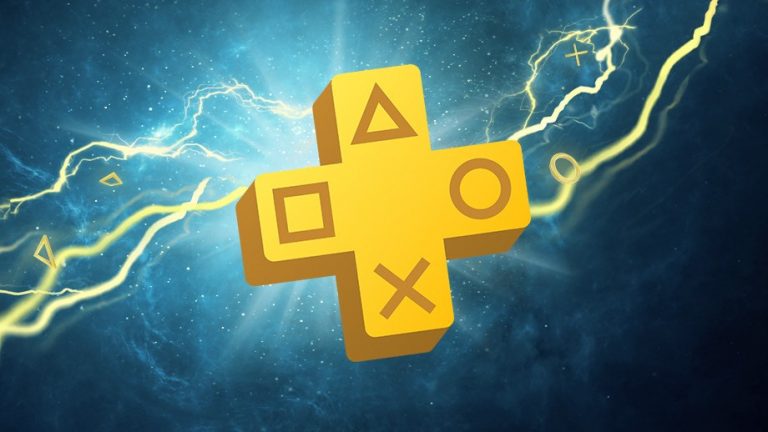 All Free PS4 PS Plus Games In 2020 – PlayStation Plus has had a great year in 2020 so far, offering up subscribers a wide range of top quality PlayStation 4 games for free. From Uncharted 4 to Call of Duty: WWII, PS Plus has set the bar rather high this year to say the least, so for your viewing pleasure, we have put together all of the free PS4 PS Plus games in 2020. Enjoy!
What is Goat Simulator all about?
"Goat Simulator is the latest in goat simulation technology, bringing next-gen goat simulation to YOU. You no longer have to fantasize about being a goat, your dreams have finally come true! Gameplay-wise, Goat Simulator is all about causing as much destruction as you possibly can as a goat. It has been compared to an old-school skating game, except instead of being a skater, you're a goat, and instead of doing tricks, you wreck stuff. Destroy things with style, such as doing a backflip while headbutting a bucket through a window, and you'll earn even more points!"
Read our Goat Simulator review here.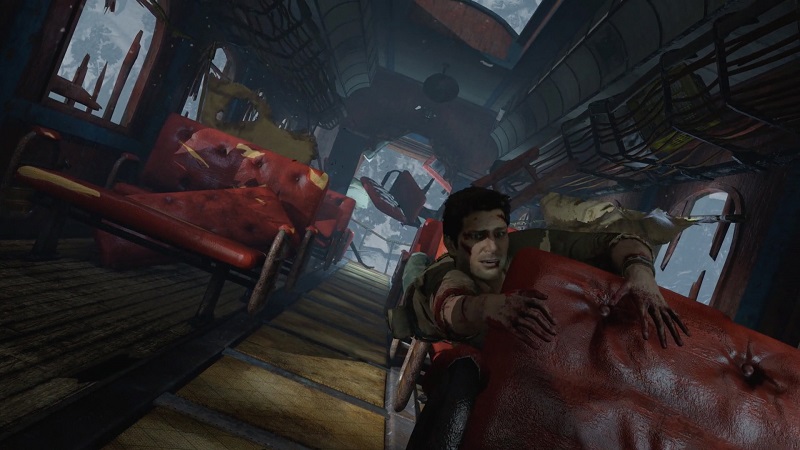 What is Uncharted: The Nathan Drake Collection all about?
"From the groundbreaking storytellers at Naughty Dog, comes the genre-defining epic that revolutionized adventure storytelling, rebuilt by Bluepoint Games with the power of the PS4 system. Experience one of the most revered game series of all time as you follow the perilous journey of Nathan Drake across the globe, from humble beginnings to extraordinary discoveries. Meet an unforgettable cast of characters as Drake puts life and friendship on the line in a race against ruthless enemies to uncover unimaginable treasure.
Discover the man. Uncover a legend. UNCHARTED: The Nathan Drake Collection includes the single-player campaigns for UNCHARTED: Drake's Fortune, UNCHARTED 2: Among Thieves, and UNCHARTED 3: Drake's Deception."
Read our Uncharted: The Nathan Drake Collection review here.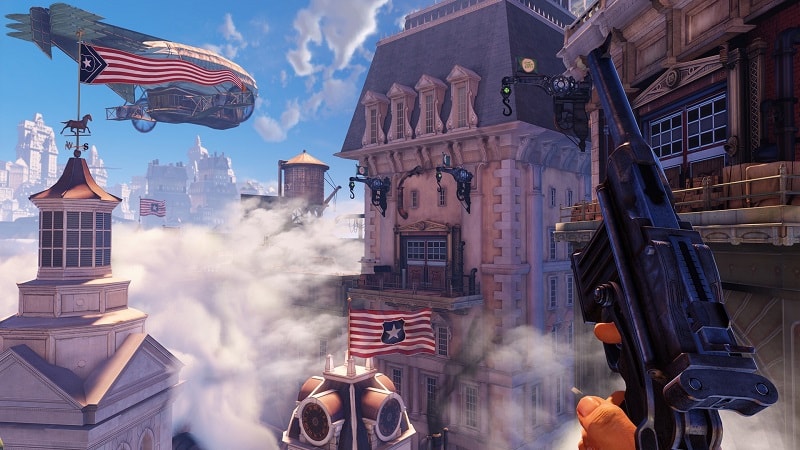 What is BioShock: The Collection all about?
"Return to the cities of Rapture and Columbia and experience the award-winning BioShock franchise like never before, beautifully remastered in 1080p. BioShock: The Collection contains all single-player content from BioShock, BioShock 2, and BioShock Infinite, all single-player add-on content, the "Columbia's Finest" pack, and Director's Commentary: Imagining BioShock, featuring Ken Levine and Shawn Robertson."
Read our BioShock: The Collection review here.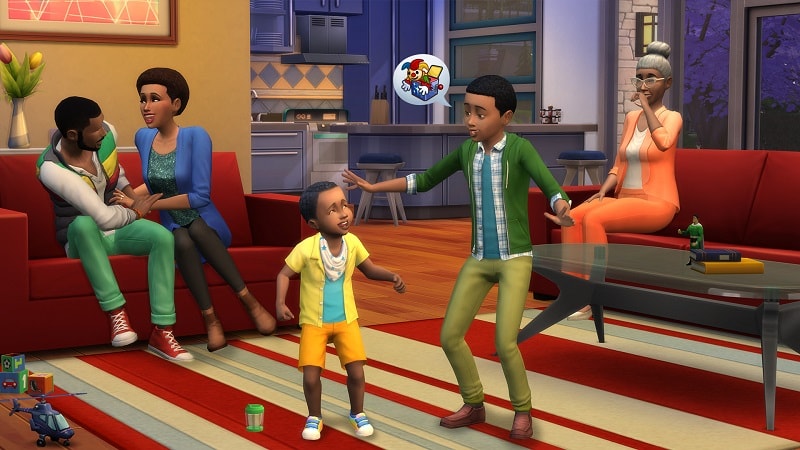 What is The Sims 4 all about?
"Unleash your imagination and create a world of Sims that's wholly unique. Explore and customize every detail, from Sims to homes and much more. Choose how Sims look, act, and dress. Determine how they'll live out each day. Design and build incredible homes for every family, then decorate with your favorite furnishings and décor. Travel to different neighborhoods where you can meet other Sims and learn about their lives.
Discover beautiful locations with distinctive environments, and go on spontaneous adventures. Manage the ups and downs of Sims' everyday lives and see what happens when you play out realistic or fantastical scenarios. Tell your stories your way while developing relationships, pursuing careers and life aspirations, and immersing yourself in an extraordinary game where the possibilities are endless."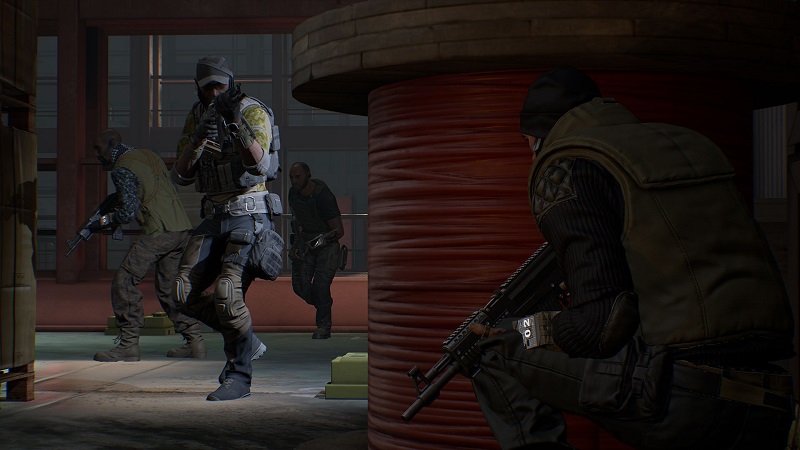 What is Firewall Zero Hour all about?
"Teamwork is everything in this intense squad-based shooter – put on your PlayStation VR headset, gather an arsenal of equipment, and prepare for blistering combat.
Choose from 12 experienced mercenaries and familiarize yourself with a selection of upgradeable weapons. Will you lock and load with the attacking squadron, tasked to obtain valuable data in a hostile environment? Or will you be on the frontlines of the defending team, making sure the data is kept out of enemy hands by any means necessary?"
Read our Firewall Zero Hour review here.
Related Content – All Free PS3, PS Vita, PS4, PS5 PS Plus Games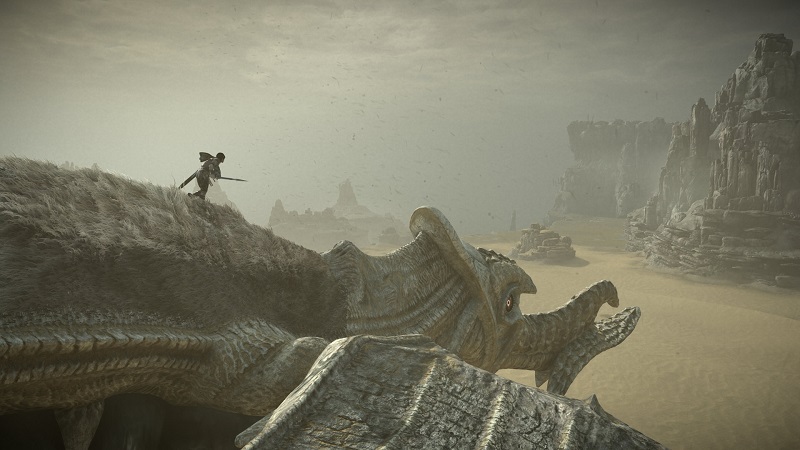 What is Shadow of the Colossus all about?
"Experience the wonder and majesty of one of the most acclaimed and beloved video games of all time, now on PS4 and PS4 Pro. Helmed by Bluepoint Games, the emotion, intensity and beauty of Fumito Ueda's original adventure has been given a staggering makeover. With improved visuals and enhanced performance, every moment is more memorable than ever before.
Set off on a quest to bring a girl back to life, your task is to bring down 16 gigantic beasts. Armed with only your wits, a magical sword and a bow, venture out into expansive landscapes on the back of your trusty steed and seek out each Colossus. But be warned – while each giant has a specific weakness, finding and exploiting it will be far from simple. A thrilling mixture of exploration, platforming, puzzle-solving and action awaits."
Read our Shadow of the Colossus review here.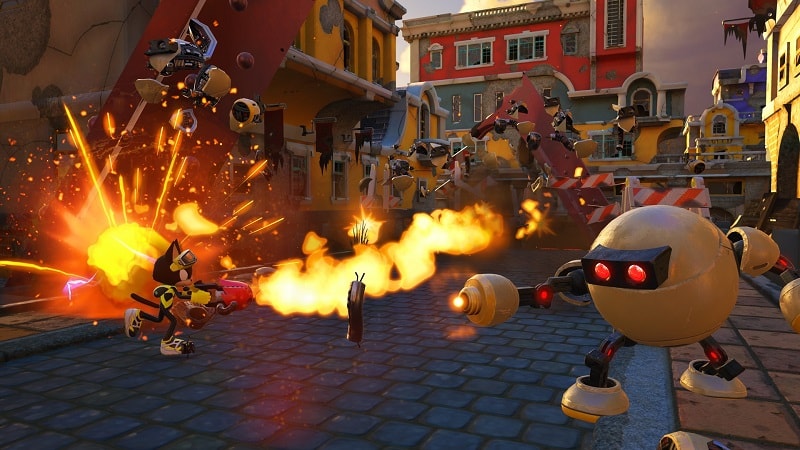 What is Sonic Forces all about?
"In Sonic Forces, the evil Dr. Eggman has conquered much of the world with help from a powerful and mysterious new villain named Infinite. Now, you must assist Sonic and build an army to reclaim the world as they fight against chaos and destruction.
Defeat enemies with blazing speed as Modern Sonic, catapult past perilous platforms as Classic Sonic, and create your very own Custom Hero Character equipped with a variety of powerful gadgets. Experience fast-paced action with these three unique gameplay styles, explore iconic stages, plus, fight across unique added content with Shadow as a playable character!"
Read our Sonic Forces review here.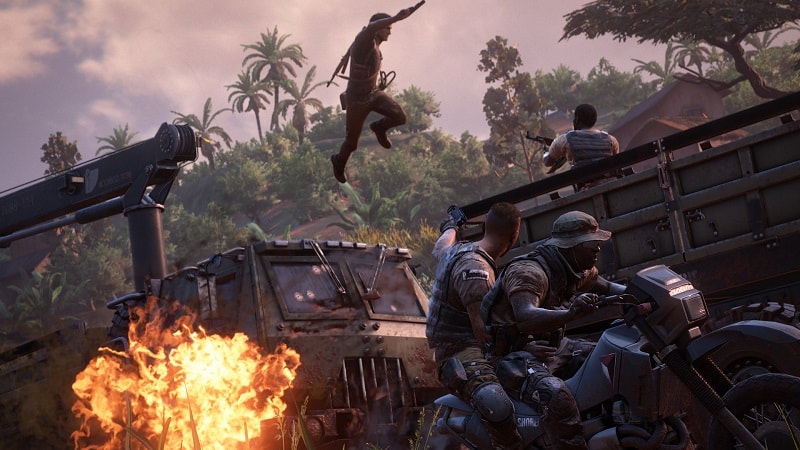 What is Uncharted 4: A Thief's End all about?
"Several years after his last adventure, retired fortune hunter, Nathan Drake, is forced back into the world of thieves. With the stakes much more personal, Drake embarks on a globe-trotting journey in pursuit of a historical conspiracy behind a fabled pirate treasure. His greatest adventure will test his physical limits, his resolve, and ultimately what he's willing to sacrifice to save the ones he loves."
Read our Uncharted 4: A Thief's End review here.
What is DIRT Rally 2.0 all about?
"DiRT Rally 2.0 dares you to carve your way through a selection of iconic rally locations from across the globe, in the most powerful off-road vehicles ever made, knowing that the smallest mistake could end your stage.
You will need to rely on your instincts with the most immersive and truly focused off-road experience yet, including a new authentic handling model, tyre choice and surface degradation. Power your rally car through real-life off-road environments in New Zealand, Argentina, Spain, Poland, Australia and the USA, with only your co-driver and instincts to guide you."
Read our DIRT Rally 2.0 review here.
Related Content – Easy Platinum Trophies For PS4 – Easiest Way To Boost Your Cabinet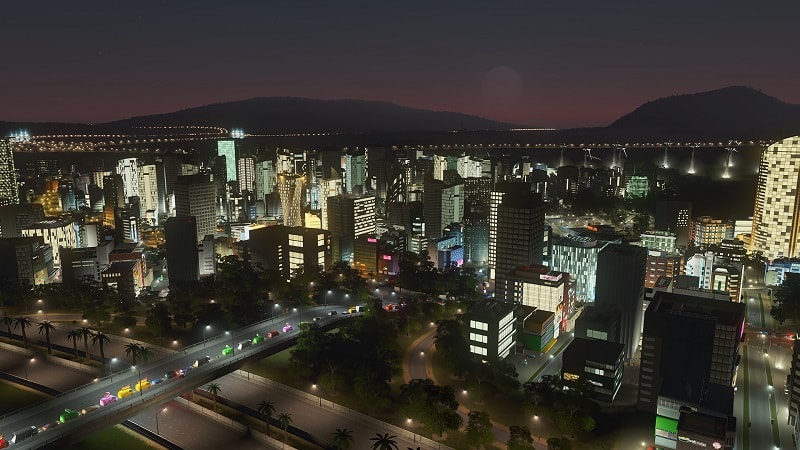 What is Cities: Skylines all about?
"Cities: Skylines is a modern take on the classic city simulation. The game introduces new game play elements to realize the thrill and hardships of creating and maintaining a real city whilst expanding on some well-established tropes of the city building experience.
From the makers of the Cities in Motion franchise, the game boasts a fully realized transport system. It also includes the ability to mod the game to suit your play style as a fine counter balance to the layered and challenging simulation. You're only limited by your imagination, so take control and reach for the sky!"
Read our Cities: Skylines review here.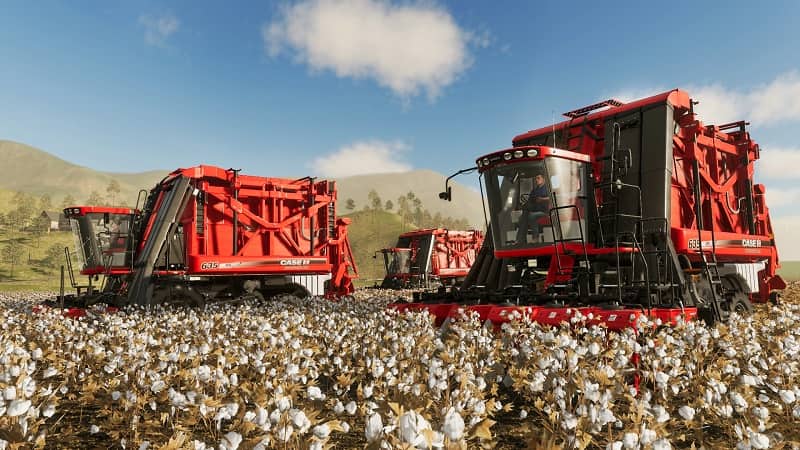 What is Farming Simulator 19 all about?
"The best-selling franchise returns this year with a complete overhaul of the graphics engine, offering the most striking and immersive visuals and effects, along with the deepest and most complete farming experience ever.
Farming Simulator 19 takes the biggest step forward yet with the franchise's most extensive vehicle roster ever! You'll take control of vehicles and machines faithfully recreated from all the leading brands in the industry, including for the first time John Deere, the largest agriculture machinery company in the world, Case IH, New Holland, Challenger, Fendt, Massey Ferguson, Valtra, Krone, Deutz-Fahr and many more."
You can read our Farming Simulator 19 review here.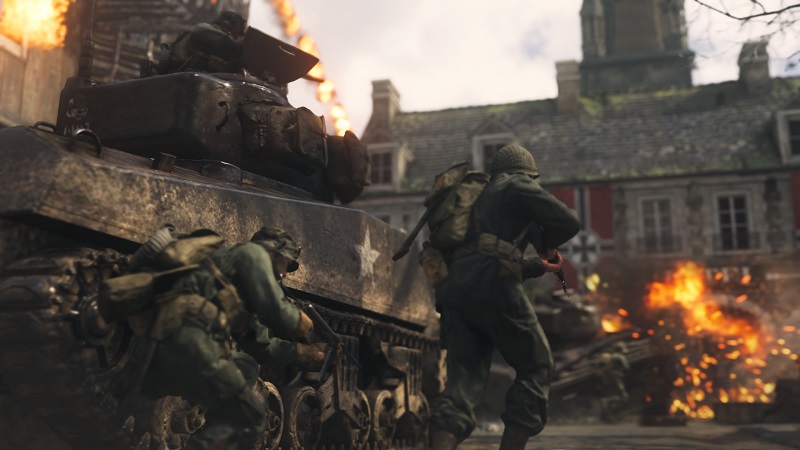 What is Call of Duty: WWII all about?
"Call of Duty® returns to its roots with Call of Duty®: WWII – a breathtaking experience that redefines World War II for a new gaming generation. Land in Normandy on D-Day and battle across Europe through iconic locations in history's most monumental war. Experience classic Call of Duty combat, the bonds of camaraderie, and the unforgiving nature of war against a global power throwing the world into tyranny."
You can read our Call of Duty: WWII review here.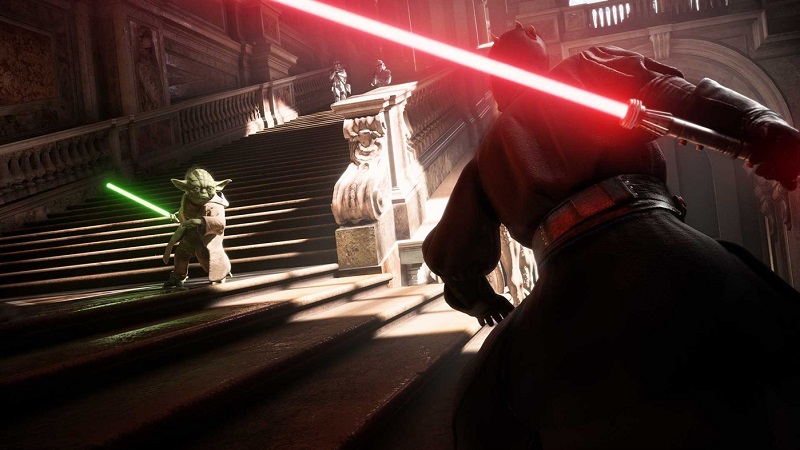 What is Star Wars: Battlefront II all about?
"Embark on an endless Star Wars™ journey from the best-selling Star Wars™ video game franchise of all time. Experience rich multiplayer battlegrounds across all three eras – prequel, classic and new trilogy – or rise as a new hero and discover an emotionally gripping single-player story spanning thirty years.
Customize and upgrade your heroes, starfighters or troopers – each with unique abilities to exploit in battle. Ride tauntauns or take control of tanks and speeders. Use the Force to prove your worth against iconic characters like Kylo Ren, Darth Maul or Han Solo, as you play a part in a gaming experience inspired by forty years of timeless Star Wars™ films."
You can read our Star Wars Battlefront II review here.
Related Content – Sony PS5 Release Date, Price, FAQ, Tech Specs, PSVR 2, Backwards Compatibility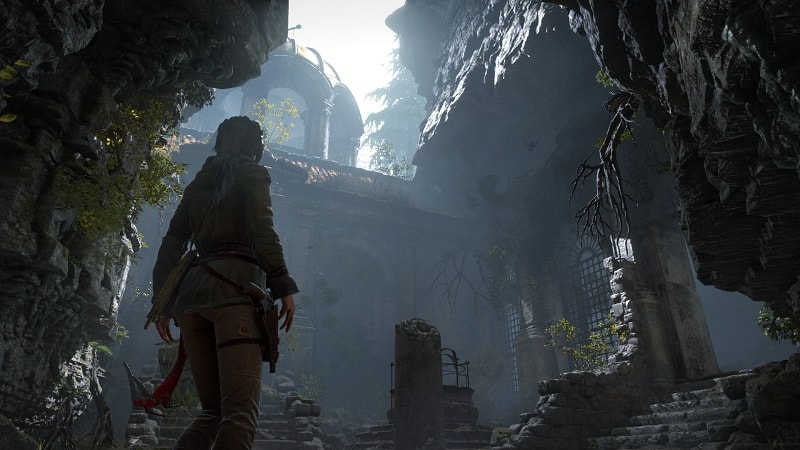 What is Rise of the Tomb Raider: 20th Anniversary Edition all about?
" Lara uncovers an ancient mystery that places her in the cross-hairs of a ruthless organization known as Trinity. As she races to find the secret before Trinity, the trail leads to a myth about the Lost City of Kitezh. Lara knows she must reach the Lost City and its hidden secrets before Trinity. With that, she sets out for Siberia on her first Tomb Raiding expedition.
Rise of the Tomb Raider: 20 Year Celebration includes the base game and Season Pass featuring all-new content. Explore Croft Manor in the new "Blood Ties" story, then defend it against a zombie invasion in "Lara's Nightmare". Survive extreme conditions with a friend in the new online Co-Op Endurance mode, and brave the new "Extreme Survivor" difficulty. Also features an outfit and weapon inspired by Tomb Raider III, and 5 classic Lara skins. Existing DLC will challenge you to explore a new tomb that houses an ancient terror in Baba Yaga: The Temple of the Witch, and combat waves of infected predators in Cold Darkness Awakened."
Read our Rise of the Tomb Raider: 20th Anniversary Edition review here.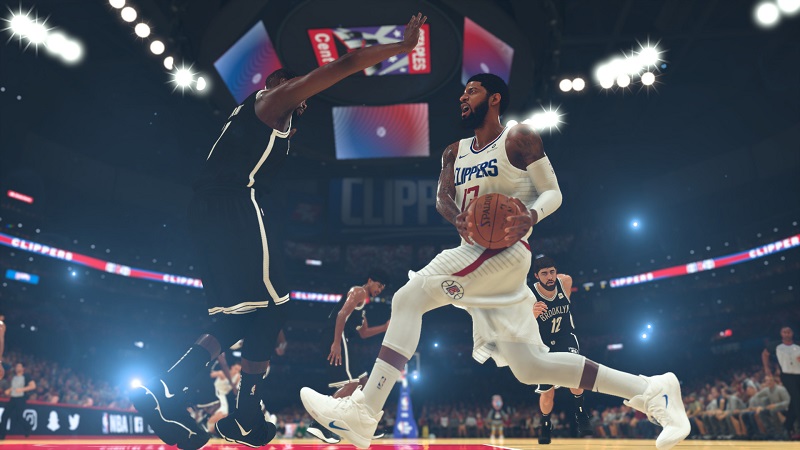 What is NBA 2K20 all about?
"NBA 2K has evolved into much more than a basketball simulation. 2K continues to redefine what's possible in sports gaming with NBA 2K20, featuring best in class graphics & gameplay, ground breaking game modes, and unparalleled player control and customization. Plus, with its immersive open-world Neighborhood, NBA 2K20 is a platform for gamers and ballers to come together and create what's next in basketball culture."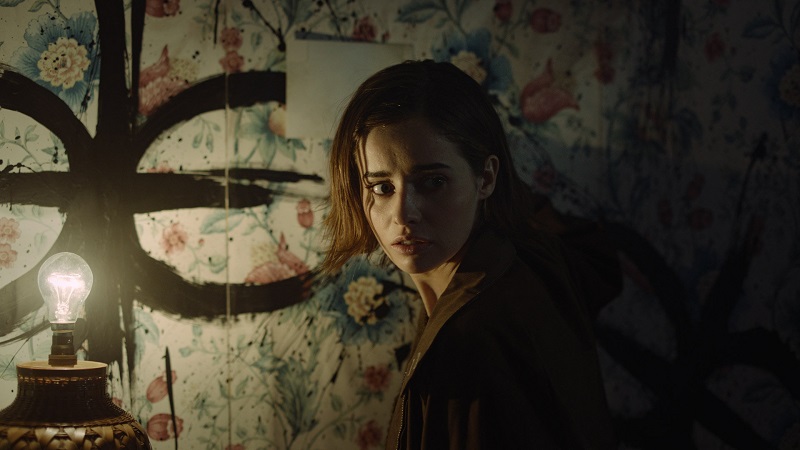 What is Erica all about?
"Immerse yourself in a dangerous underworld in this pioneering interactive thriller for PS4, where you reach into the game world and take control of the action.
Become Erica, a young lady plagued with nightmares of her father's murder. With the traumatic events of her childhood dragged back into the light via grisly new clues, it's up to you to unearth the shocking truth."
You can read our Erica review here.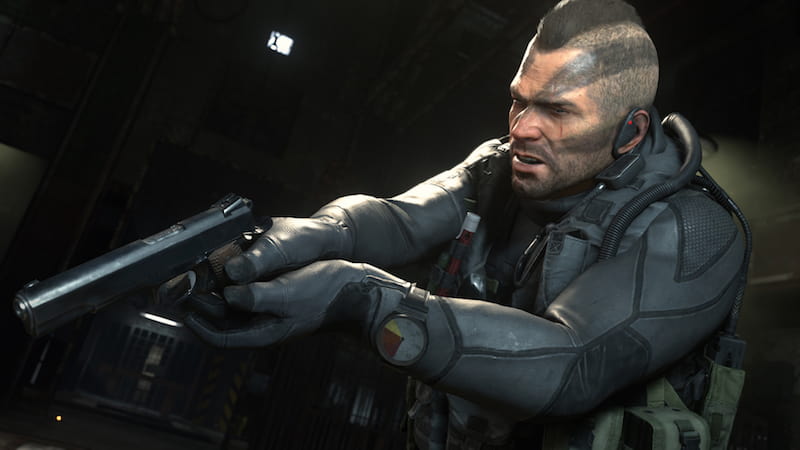 What is Call of Duty: Modern Warfare 2 Campaign Remastered all about?
"Relive the epic single-player Campaign from the 2009 blockbuster Call of Duty: Modern Warfare® 2, remastered for a new generation in true high-definition. The Campaign picks up immediately following the dramatic events of Call of Duty 4: Modern Warfare®, the ground-breaking title that earned worldwide critical acclaim. Modern Warfare 2 is the epitome of gripping and heart-racing action, as players face off against a new threat hellbent on bringing the world to the brink of collapse.
The Call of Duty®: Modern Warfare 2 Campaign has been fully remastered with improved textures, animations, physically based rendering, high-dynamic range lighting and much more. Experience classic missions including Cliffhanger, The Gulag and Whiskey Hotel as you join Soap, Price, 'Ghost' and the rest of Task Force 141 in the globe-spanning fight to restore order to the world."
You can read our review of Call of Duty: Modern Warfare 2 Campaign Remastered here.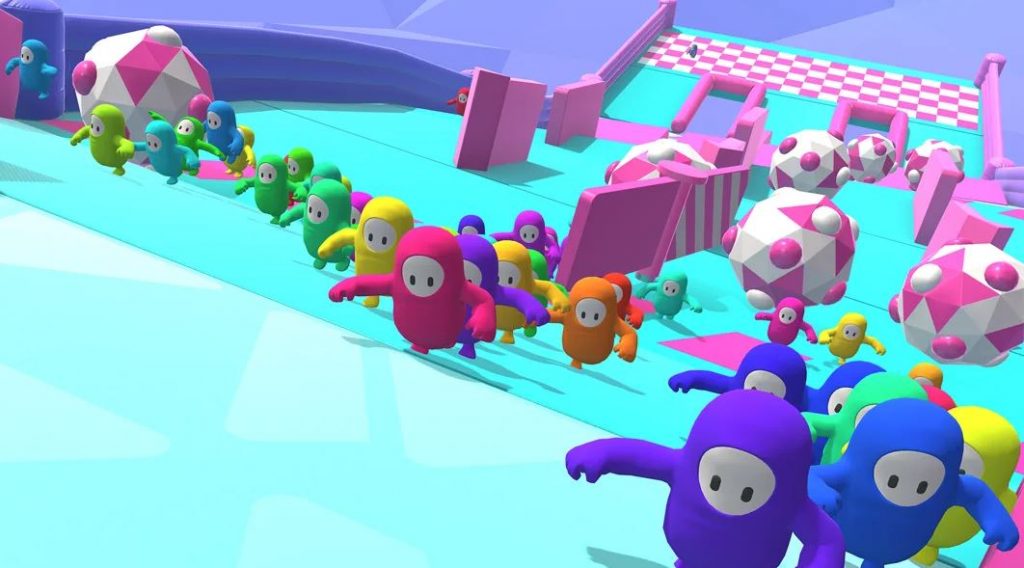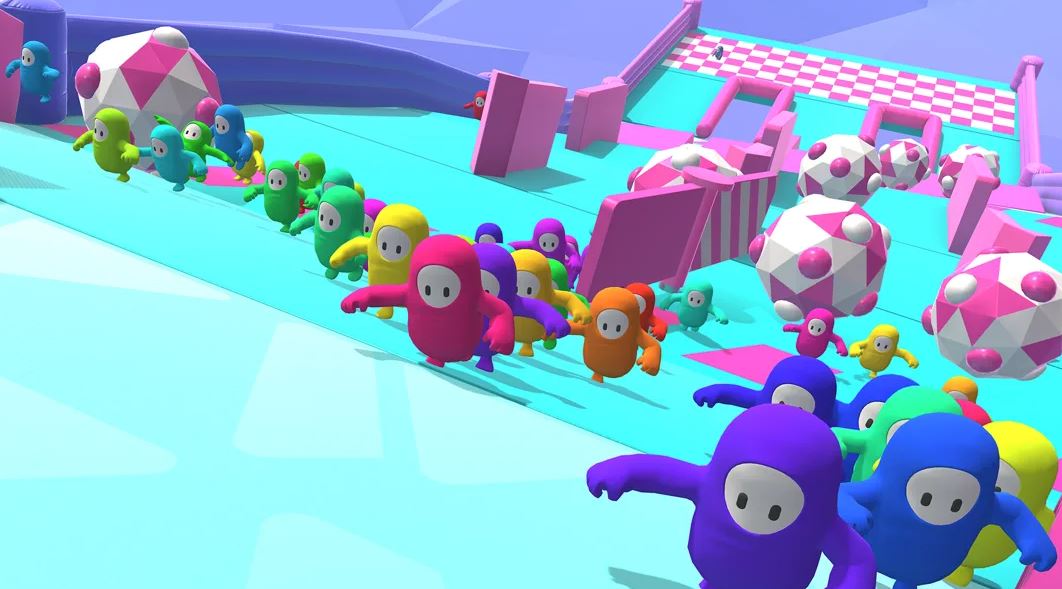 What is Fall Guys: Ultimate Knockout all about?
"Fall Guys is a massively multiplayer party game with up to 60 players online in a free-for-all struggle through round after round of escalating chaos until one victor remains!"