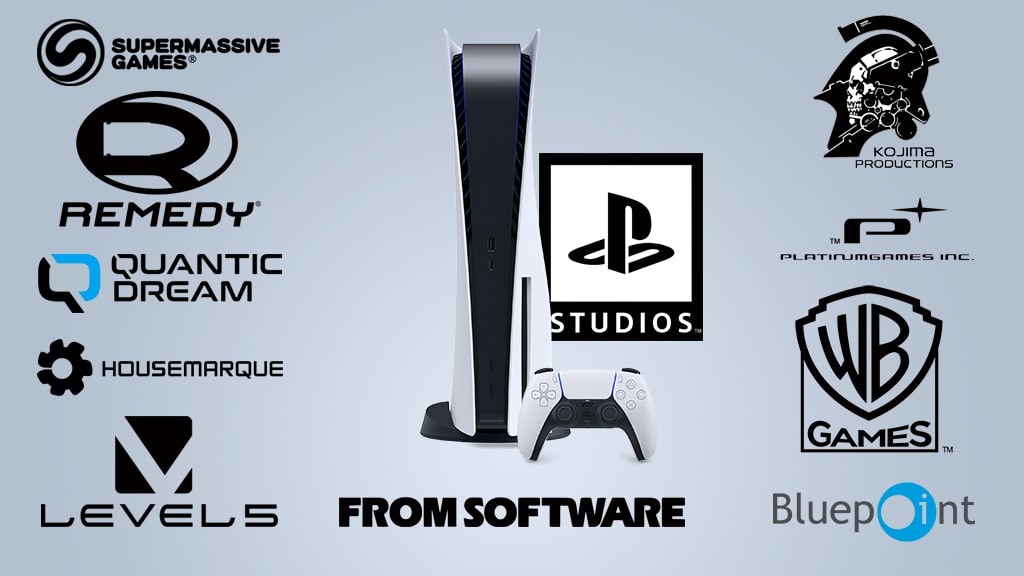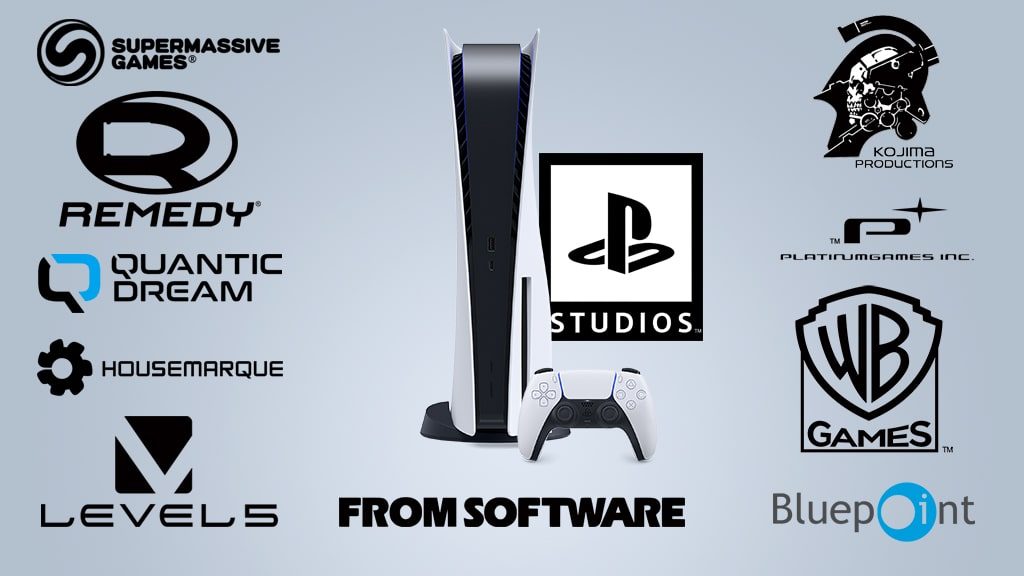 A day before the Xbox Series X/S launched it's pre-orders, Microsoft announced it was purchasing ZeniMax Media for $7.5 billion. This is perhaps the biggest news in gaming this year, aside from the launch and price of the new next-gen consoles. Microsoft will now own developers such as id Software, Arkane Studios, MachineGames, Tango Gameworks, Bethesda Game Studios, and ZeniMax Online Studios.
And while Xbox chief Phil Spencer stated Microsoft will honor Sony's timed exclusivity for titles like Ghostwire Tokyo and Deathloop, future titles from these studios such as Starfield, The Elder Scrolls VI, and titles from popular franchises like Fallout, Wolfenstein, Doom, Quake, Dishonored, and Prey could eventually become Xbox exclusives.
So what can Sony do in response? The last major spending spree in which Sony picked up several game studios was during the PS3 era. They picked up Zipper Interactive, Sigil Games Online, and Evolution Studios, all of which are defunct now. Sony then picked up Media Molecule in 2010 and Sucker Punch Productions in 2011. The only studio Sony brought into it's 1st party line-up during the PS4 era was Insomniac Games, which the company purchased in 2019 for a cool $229 million.
With the launch of the PS5 just around the corner, what other studios can Sony buy to help bolster it's 1st party line-up? Keep in mind, it's not just about bringing more exclusives to PlayStation, but also keeping certain game studios from falling under Microsoft's umbrella. When it comes to cash on hand, Sony can't really compete with the buying power of Microsoft. So purchasing studios must be strategically thought out. This feature will discuss realistic options based on company value (no publicly traded companies), popular game library and franchises, relationship with Sony, and relationship with the PlayStation fan base.
10 Video Game Studios Sony Should Consider Buying
---
Bluepoint Games
Bluepoint Games is a talented team of developers who already have a close relationship with Sony. Since 2006, Bluepoint Games have worked on remastered ports of popular PlayStation franchises including God of War, God of War II, Flower, Uncharted: The Nathan Drake Collection, Gravity Rush, and Shadow of the Colossus. In addition, one of the most anticipated PS5 exclusive launch titles is a remake of Demon's Souls.
Based on their long history with Sony, you'd expect Bluepoint Games would already be a first party developer. However, as of yet, Bluepoint Games is still an independent developer. Adding them to Sony's first party studios would strengthen the PlayStation family with another well-seasoned developer familiar with developing on PlayStation consoles.

Housemarque
---
Housemarque is another studio with an upstanding relationship with Sony, developing titles such as Dead Nation, Resogun, Alienation, Nex Machina, and Matterfall exclusively for PlayStation consoles. Their next game, Returnal, is a Sony-published PlayStation exclusive, and is set to be their largest and most ambitious game yet. Founded in 1995, this Finnish game studio has grown over the years to now housing ~80 talented developers, most of which are experienced with the PlayStation eco-system. Housemarque would seem like an easy purchase for SIE Worldwide Studios.

Warner Bros. Interactive Entertainment
---
Warner Bros. Interactive Entertainment houses a number of major studios. This would include; TT Games, Rocksteady Studios, NetherRealm Studios, Monolith Productions, Avalanche Software. AT&T, which currently owns the company, has sought ways to offload its gaming division, but at a hefty price of $4 billion.
The reason this would be a strategic buy for Sony is because Microsoft showed interest in purchasing WB Games earlier this year. EA, Activision Blizzard, and Take-Two Interactive expressed interest in acquiring WB Interactive too, but no official deal has been made. While the price is pretty significant, it does come with a huge list of major franchises such as the Mortal Kombat series, Injustice series, Lego games, Batman Arkham series, Middle Earth series, F.E.A.R. series, and more. If any deal would counter-balance the recent Microsoft buyout of ZeniMax Media, this would be it.

Quantic Dream
---
Quantic Dream has been around since 1997, but really hit their stride when they released Heavy Rain for the PS3. Their titles are usually focused on story, character building, and atmosphere. Since Heavy Rain, they have worked with Sony Interactive Entertainment on developing games chiefly for PlayStation consoles, with Beyond: Two Souls and Detroit: Become Human both releasing for PS4. However, it seems unlikely that Sony will add Quantic Dream to their repertoire. Studio CEO David Cage posted earlier this year that Quantic Dream is going completely independent and looking to self-publish games going forward.


PlatinumGames
---
PlatinumGames is famous for developing unique titles such as Nier: Automata, Vanquish, and Bayonetta. However, outside of these few IPs, PlatinumGames is heavily reliant on licensed titles or purchased exclusivity deals. To be honest, PlatinumGames might better fit a company like Nintendo. Nintendo already secured several exclusivity deals on franchises like Bayonetta 2/3, Madworld, Starfox Zero, Starfox Guard, and Astral Chain. Don't get me wrong. It would be great to have a talented developer like PlatinumGames working exclusively on PlayStation 5 games, but I don't think their game library justifies a buyout at this point.


Remedy Entertainment
---
Remedy Entertainment is famous for their work on Max Payne and Max Payne 2. After a short stint of making games for Xbox, including Alan Wake and Quantum Break, Remedy returned to making games for PlayStation with the multi-platform release of Control. Sony's Shuhei Yoshida visited the studio last year, stirring up rumors that Sony might be looking to purchase the developer. In addition, there is talk that Remedy Entertainment's next title will be exclusive to PlayStation. Unfortunately, other than Control, the only other major IP that Remedy owns is Alan Wake, acquired in 2019, which might not be a franchise Sony wants to invest in.


Kojima Productions
---
Kojima Productions has been developing for PlayStation hardware since 2005. Even Kojima's most recent game, Death Stranding, was the result of a close collaboration between Sony and Guerrilla Games to utilize their advanced proprietary game engine, Decima. Despite no longer being a subsidiary of Konami and having access to game licenses like Metal Gear, Zone of Enders, or Castlevania, Kojima Productions would be a skilled team to have under Sony's wing. They could continue developing sequels to Death Stranding, or develop new IPs for the PS5.

FromSoftware
---
FromSoftware being a PlayStation exclusive developer would be a dream come true. Seeing exclusive PS5 entries from the likes of Sekiro, Bloodborne, and Dark Souls would be pleasantly received. Additionally, archived franchises such as Tenchu, King's Field, and Armored Core could make a return. Right now, FromSoftware is hard at work on Elden Ring, which is expected to release sometime next year. How likely is Sony to acquire FromSoftware? It's far-fetched, but not impossible. We can dream, right?

Supermassive Games
---
Supermassive Games has been developing games for PlayStation consoles since its inception in 2008. Several of its games have been PlayStation 4 exclusives including Until Dawn and Hidden Agenda, along with PSVR titles like The Inpatient and Bravo Team. The only multi-platform games have been from their most recent entries in the The Dark Pictures Anthology, Man of Medan and Little Hope. With their experience developing for the PlayStation platforms, in particular PSVR, this might be a good studio for Sony to pick up to further strengthen future VR support.


Level-5
---
Level-5 is a Japanese video game developer and publisher who has brought us dozens of fantastic JRPGs over the years. Some of the more popular franchises include the Dark Cloud series, Rogue Galaxy, and White Knight Chronicles series. All of which were exclusive to PlayStation platforms. Not only would we like to see all of those franchises make a comeback on PS5, but we'd love to see new entries to the Ni no Kuni series as well.
Sony has seemed to keep a relatively friendly relationship with Level-5 over the years, however, it might be difficult to pry them away as an exclusive 1st party developer, as Level-5 maintains a pretty good relationship with Nintendo and Square Enix too.


What game development studios do you think Sony should add to their arsenal? Let us know in the comments section below or jump over to our forums and discuss.