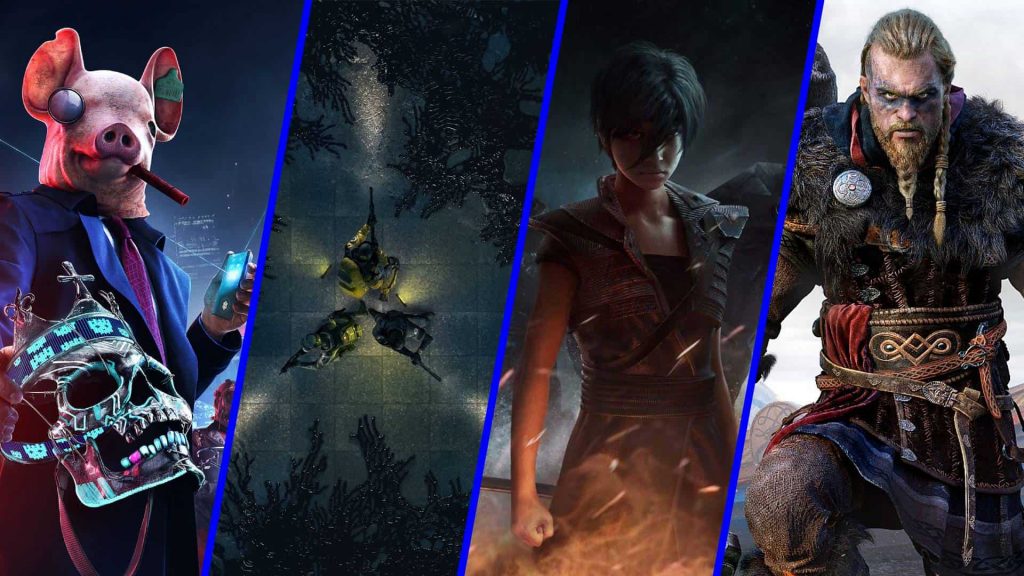 We are just under three weeks away from the Ubisoft Forward event, which is set to be the company's E3 conference for the year, after 'regular E3' was cancelled. Ubisoft had to delay basically their entire slate for late 2019/early 2020 into late 2020-2021 and because of that, new trailers for all of these games (Watch Dogs Legion, Rainbow Six Quarantine, Gods & Monsters, Roller Champions) as well as at least one new game and a return of some MIA titles could mean that this show is the best Ubisoft will have and has had for years, maybe even making it the best 'Not-E3' conference of 2020.
Ubisoft Forward Event: Release Date Roulette
Starting off with games that we know are set to release before the end of March 2021. Assassin's Creed Valhalla is the obvious one, with a rumoured mid-October date being leaked by a retailed twice. It is set to be Ubisoft's first big cross-generation title with both a PS4 and PS5 release, so I expect that date to be fairly accurate.
The second title to highlight is a new Far Cry game which has been all but confirmed by now, with Ubisoft and multiple industry insiders and journalists hinting that a new game in the franchise is on its way. I expect this to be one of the last games to be released by the publisher, given that both Far Cry New Dawn and Far Cry 5 released in February and March respectively. Therefore, a late March release date seems likely for the game.
However, we now have to look at their four big titles they delayed to see where they will end up. And, to be honest, it's a bit of a guess as to where they could be. Roller Champions and Gods and Monsters are definitely not aimed at the same audience as Rainbow Six Quarantine, Assassin's Creed Valhalla and Watch Dogs Legion, so some crossover could take place.
Roller Champions was re-revealed back in March and it definitely seems to be the furthest along. With it being a multiplayer-focused title, I could easily see an August release date for it. Gods and Monsters could easily fit into the late November window that will see the game fly off of store shelves for Christmas gifts to children.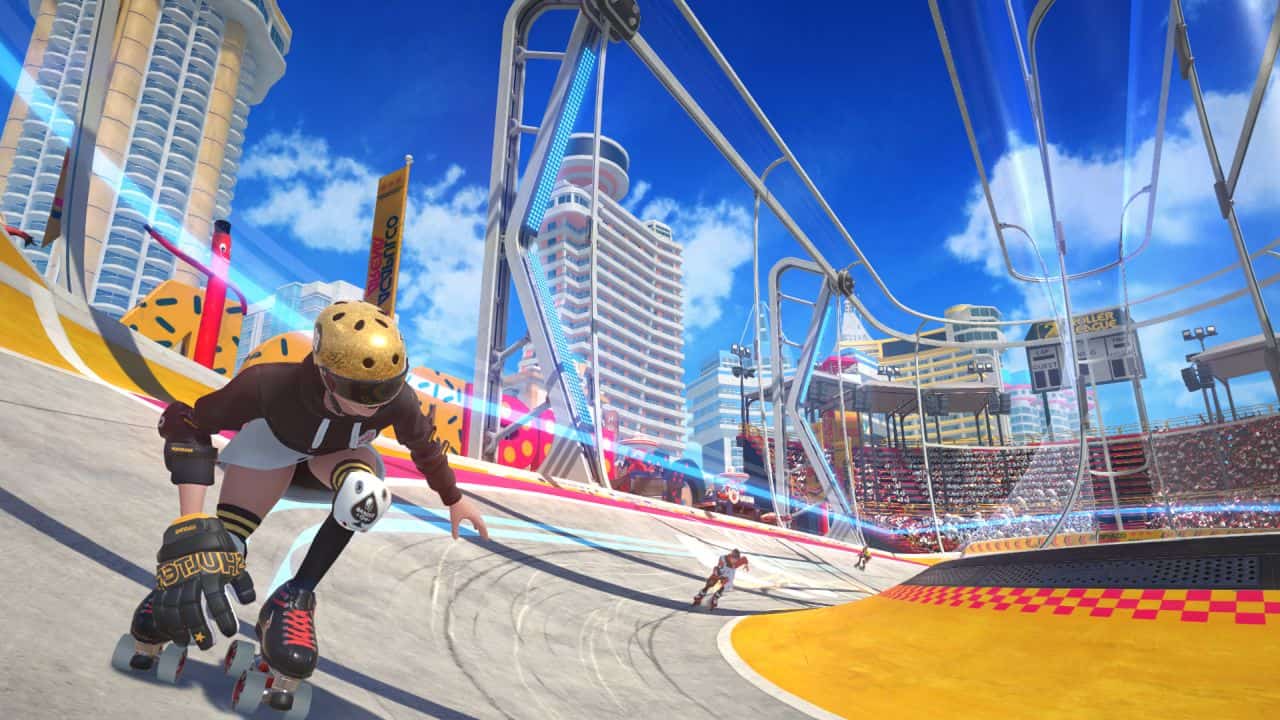 Rainbow Six Quarantine is an odd one because we literally know nothing about it. All we saw was a teaser trailer at E3 2019 and haven't heard anything since. So, this game could either be stuck in development-hell or the marketing just never got started for it. However, Rainbow Six Siege is doing incredibly well and that originally launched in early December and I could see Ubisoft making the same move for Quarantine, its PvE alternative. In fact, it could even launch on the same day, December 4, as that is a Friday.
And then finally, that brings us to Watch Dogs Legion, which is the hardest game to pinpoint. Ubisoft definitely wouldn't want to place it anywhere near Quarantine or Valhalla, which seems to rule out an October, November or December release. Therefore, it could come as early as late August/early September or as late as January/February.
Given the ambition of the game, I feel a late January release is a good spot for it, which is a window that has been left open for the first time in a few years (apart from Hitman 3). It puts it far enough away from Ubisoft's other releases and gives the game enough development time to succeed on its promises. Although VGC did report that Ubisoft are hoping to launch the game alongside next-generation consoles, which might mean that Rainbow Six Quarantine and Watch Dogs switch places.
Ubisoft Forward Event: Gameplay Galore
Already with those dates and the amount of stuff Ubisoft has backed up that makes this event exciting on its own. But, when you think about how little we have seen of all of these games it likely means that we are in for A LOT of gameplay on July 12. Watch Dogs Legion and Roller Champions are the only titles we have seen gameplay for, with only vague trailers and teasers for Assassin's Creed, Rainbow Six, and Gods and Monsters, not to mention that we haven't seen anything for Far Cry.
That means that we should be in store for a whopping three gameplay demonstrations showcasing what you can do in those three titles and tantalising our tastebuds with next-generation graphics and horsepower working to bring us the beginning of the future of gaming. Whilst full-fledged gameplay explanations breaking down mechanics might be a lot for four different games, it wouldn't surprise me if we see one for both Rainbow Six and Assassin's Creed, with Gods and Monsters getting a gameplay trailer (and hopefully a demo) and Far Cry being relegated to a reveal trailer only.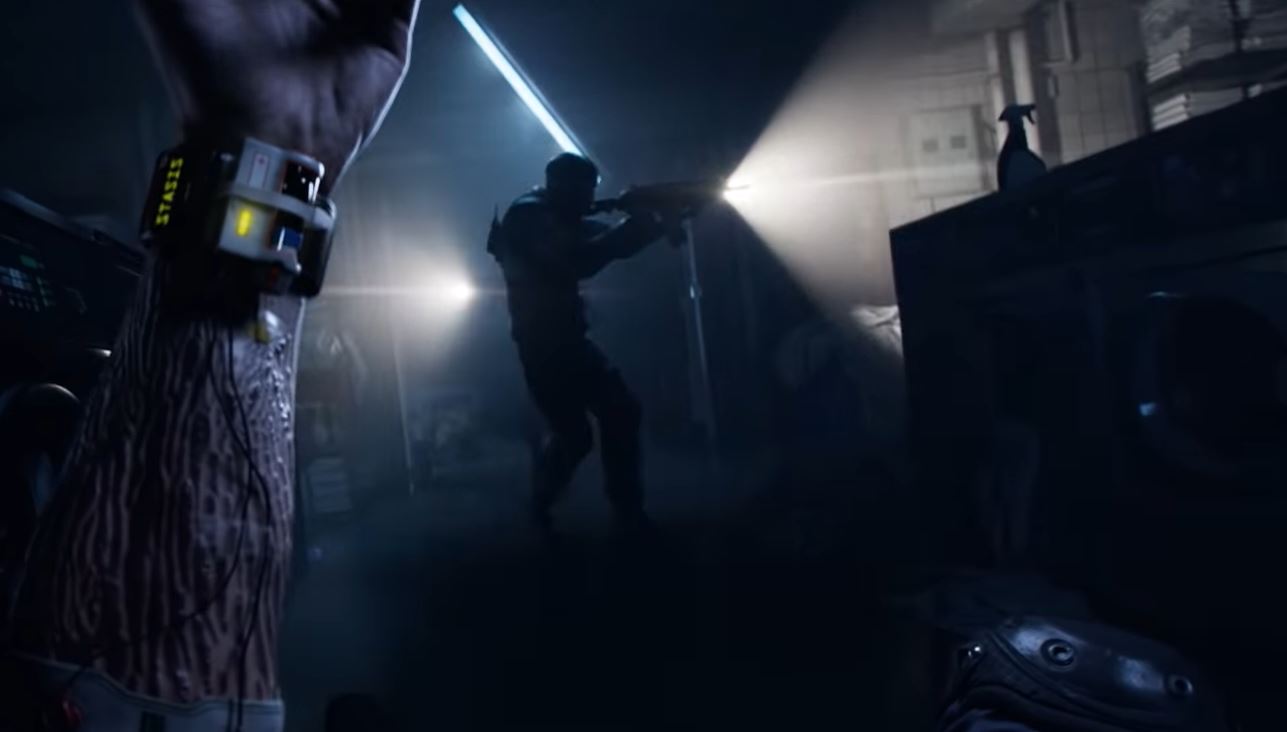 A lack of gameplay has been criticized in recent years and earlier this Summer, with trailers that look great, but don't really give us a good idea as to what the game is about. For example, Assassin's Creed Valhalla was supposed to show gameplay in early May, but all we got was a very small in-engine teaser with no actual gameplay.
If Ubisoft wants to properly blow us away and be the talk of the Summer, then gameplay is what needs to be shown and the have the armory and firepower to do just that.
Ubisoft Forward Event: Skull and Bones & Beyond Good and Evil 2
Now, this is where Ubisoft's show can go from great to the best of the year. Both of these games were announced at the same time and have been in development for what feels like forever. Skull and Bones was always further along than Beyond Good and Evil 2, but a lack of communication and multiple hushed delays has led us and many others to believe the game is in some kind of major restructuring or development shift; whereas, Beyond Good and Evil 2 was only just beginning development in June 2017.
However, now is the time to bring them back and to bring them back in a big way. Beyond Good and Evil 2 seems like the more likely appearance given the major fan anticipation for the game and the fact that we haven't seen or heard anything about the title in more than a year. After some brief, early gameplay snippets it is time we saw the gameplay of Beyond Good and Evil 2 in all its open-world and reportedly ambitious glory.
I and many others are itching to see what this game is about and whether or not it is the open-world solar system Grand Theft Auto many have reported it is. And, it could be a great way to close out the show and blow everyone's mind away.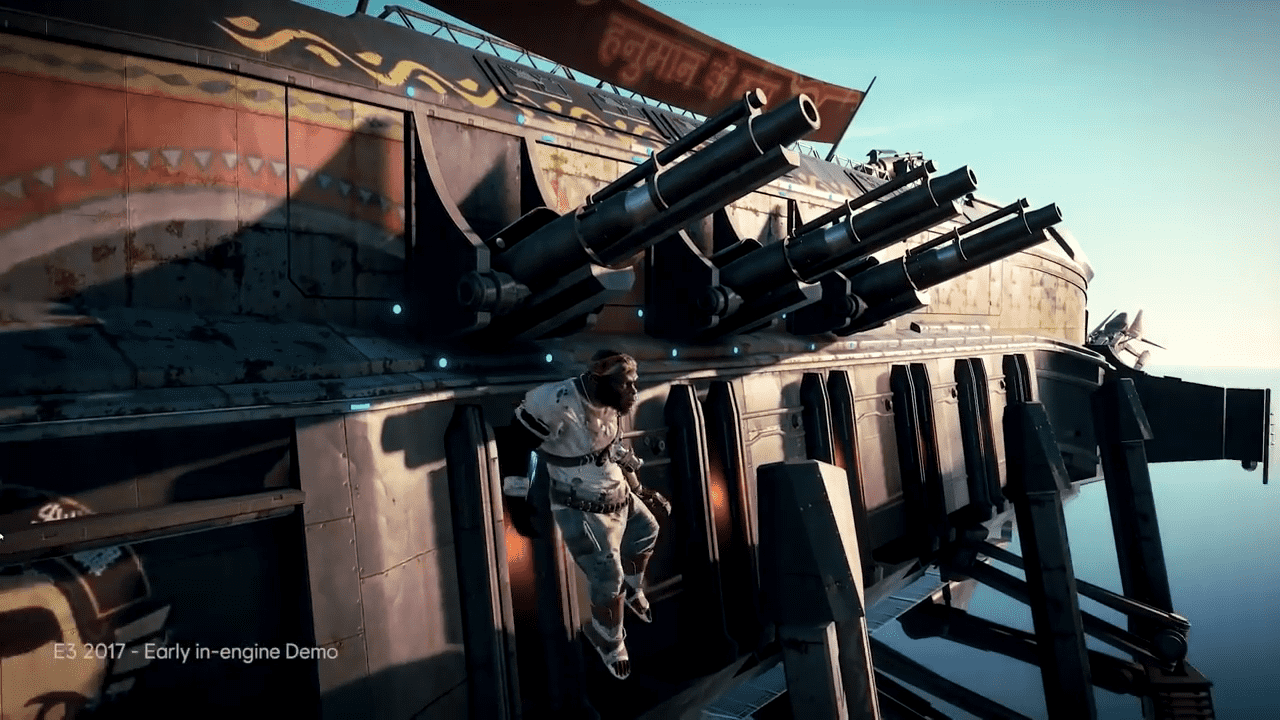 Now, Skull and Bones. This is a tricky one because we don't have any idea what is happening behind the scenes. However, I have firmly believed for months that Ubisoft realised a game solely about ship battles and water combat wouldn't capture people's interests or have the success they had hoped after Black Flag.
Therefore, with the absence of pirate RPG's in the industry, Ubisoft decided to just turn the game into a Pirate RPG. Assassin's Creed 4: Black Flag 2 in all but name and lore.
Black Flag is considered to be one of the best games in the Assassin's Creed franchise by many, including myself, and I am dying for a new pirate adventure. The game isn't scheduled to come out until after April 2021, and depending on the size of the development shift and the amount of work being done to make this change (providing this is the cause of delays) a gameplay demonstration, or even seeing the game, seems less likely than getting a new look at Beyond Good and Evil 2.
Ubisoft Forward Event: An Unprecedented Lineup
It is fair to say that Ubisoft's lineup for the Ubisoft Forward event is unprecedented in the company's history. Five big Triple-A games, with a heap of smaller titles and updates, like a new For Honor mode, a Rainbow Six Siege expansion, new DLC for The Divison 2, Just Dance 2021 (to lighten the mood), and a mobile title here and there. That lineup is one that any publisher would die for and it could be the key to an absolutely incredible showcase filled with gameplay, exciting reveals, release dates, and more.
We are still a few weeks away, but the Ubisoft Forward event is easily the most excited I have been for one of these Summer showcases (excluding the PS5 reveal). There is a lot of potential and a lot of excitement for what they could show, all Ubisoft have to do is use the tools it has in its toolshed.
Previous Checkpoint Articles