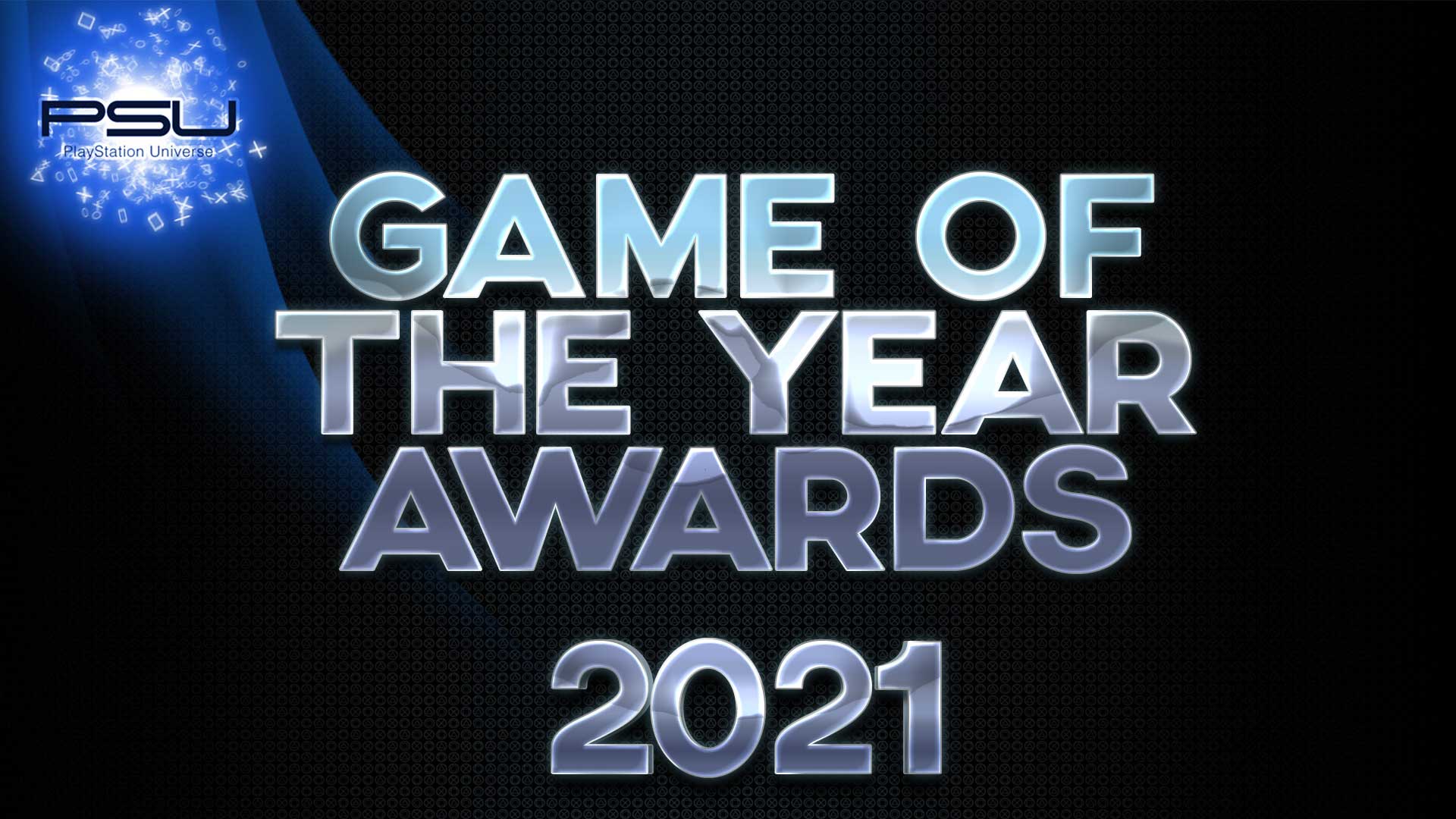 Deciding on a "Game Of The Year" is rarely easy, and 2021 definitely puts up a good argument for why, especially on PlayStation. Here is our Ultimate Game of the Year and all our other category winners, as voted for by our site staff.
PSU's Ultimate Game of the Year 2021: Returnal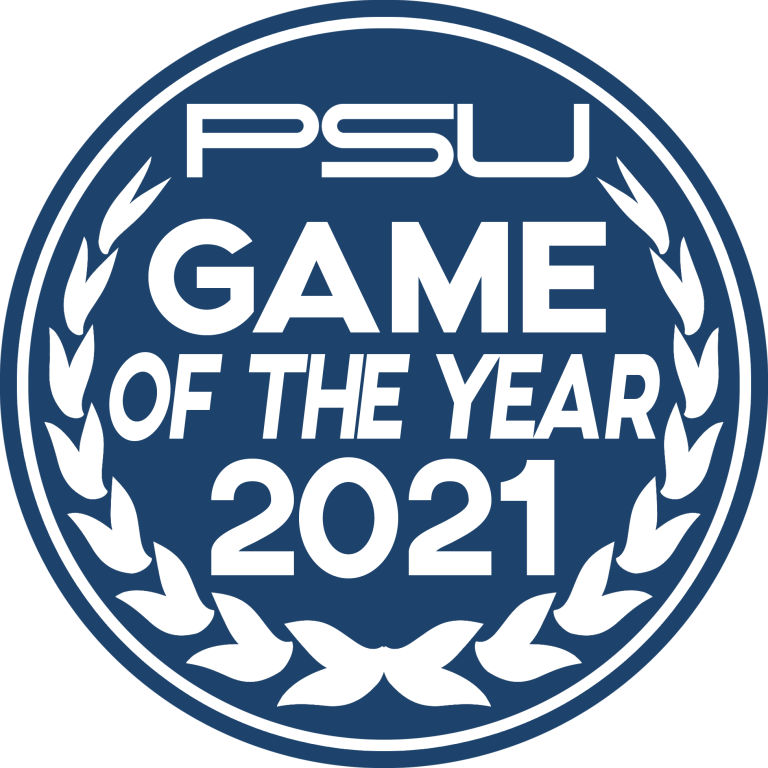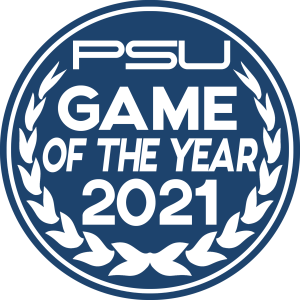 Returnal is our Game Of The Year for 2021. In our minds there was no other answer, as Housemarque was able to evolve such an amazing action experience. The fact that there was a deep narrative mystery to uncover was a cherry on top of a non-stop thrill of a game.
If you want to learn more about why Returnal claimed our Game Of The Year, then check out our review here.
Best Indie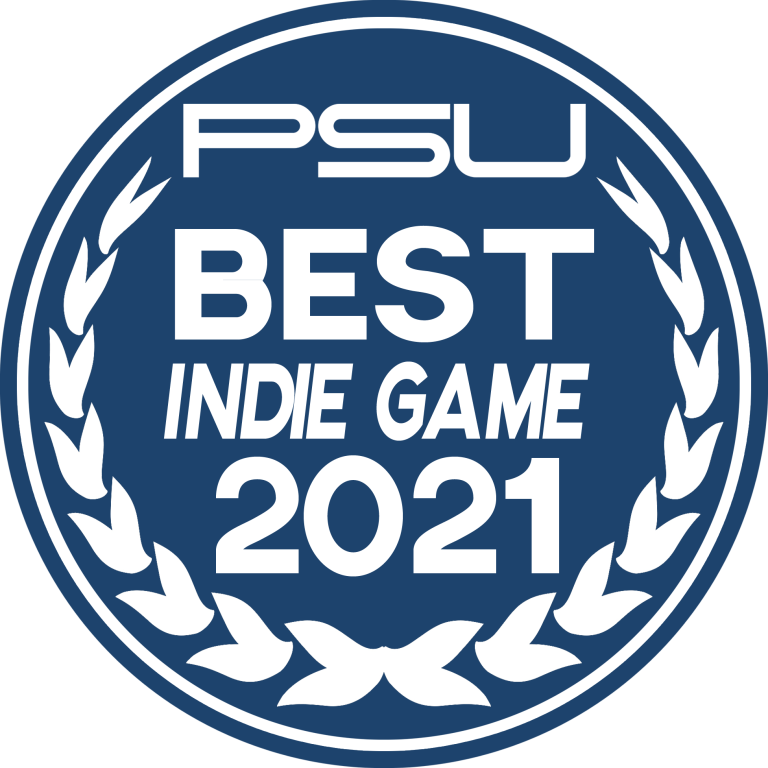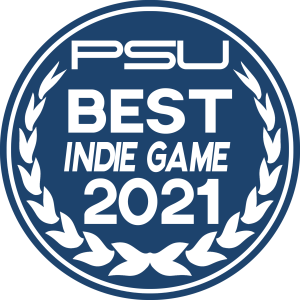 While the big-budget AAA games are often fun, it's the industry's smallest developers more often than not that bring the biggest innovations.
This year's indie darling however, is one that many players would have already experienced on other platforms, but for those on PlayStation it was an entirely new and thrilling adventure. Hades is still an incredible indie game no matter where you play it, and on PS5 and PS4 it really has the ability to shine.
Particularly for PS5 players, the little additions to immersion from the haptic feedback on the DualSense controller are an excellent touch, and the stunning art that fills the game never looked better, running at a gorgeous 4K/60FPS.
Make sure to check out our review of Hades here for more details.
Best First Person Shooter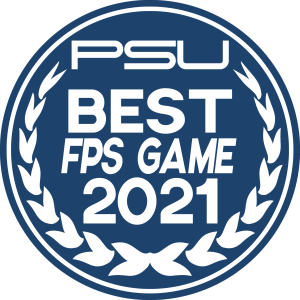 First Person Shooters are one of the most popular genres in gaming. And although we see the same names year after year come forward, 2021 had more than a few notable additions to the genre.
While choosing the best one does usually include a gander through your usual suspects, this year's winner is a newcomer onto the scene. Insurgency Sandstorm is our pick for Best First Person Shooter in 2021.
If you want to find out more about why we loved Insurgency Sandstorm, you can check out our review for yourself right here.
Best Racing Game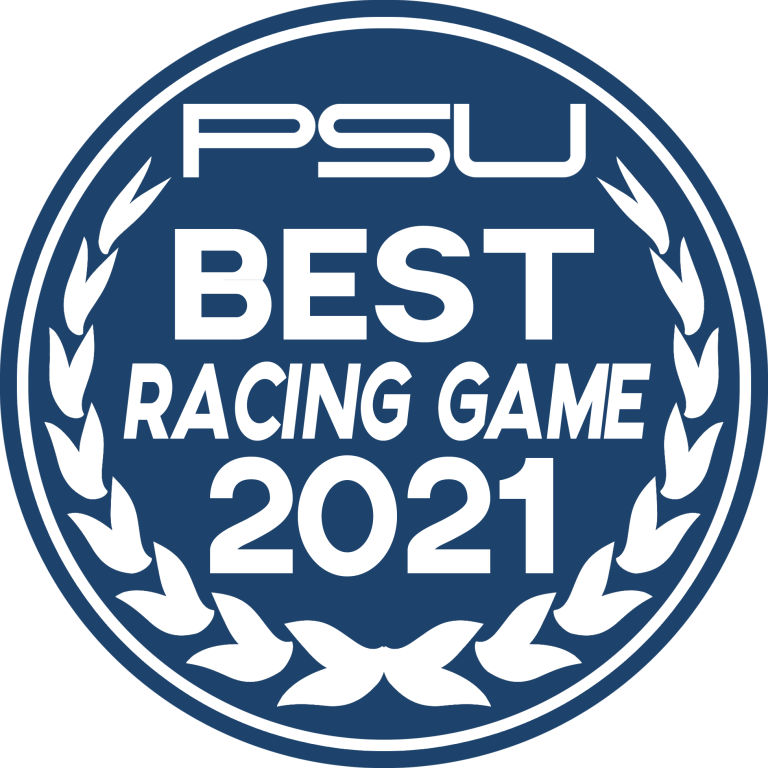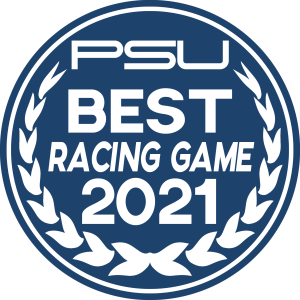 Racing and video games are two things that have just always gone hand in hand, so it's no surprise we consistently get good racing games each year. While there weren't very many racing games this year, we still got some interesting picks.
Hot Wheels Unleashed was our pick for best racing game in 2021. This surprisingly great arcade racer brought the toys many of us grew up playing with to life, without compromising the core gameplay. On all fronts it was a great achievement, right down to the track builder.
If you want to find out more about why we loved Hot Wheels Unleashed so much, you can check out our review here.
Best Platformer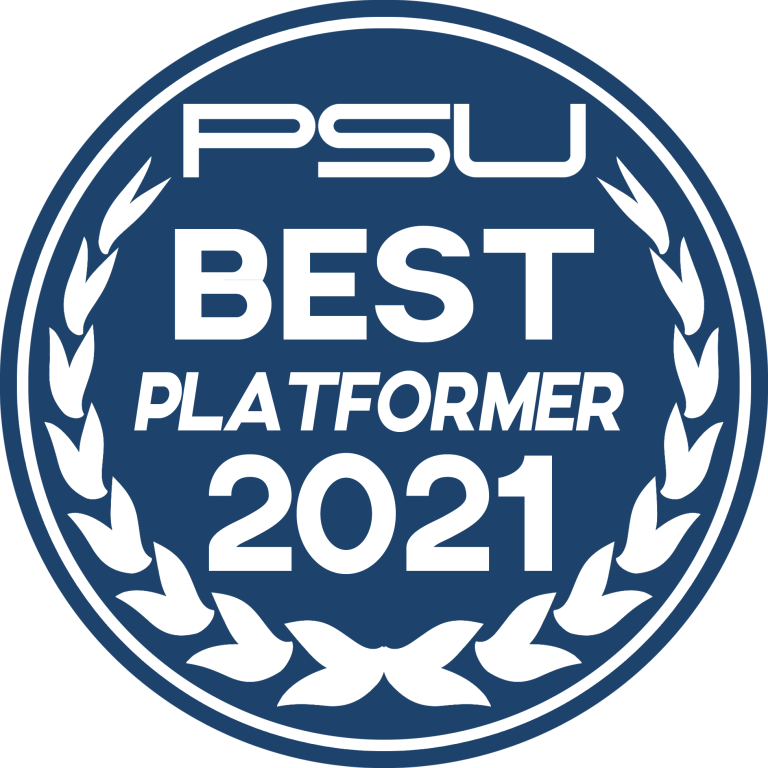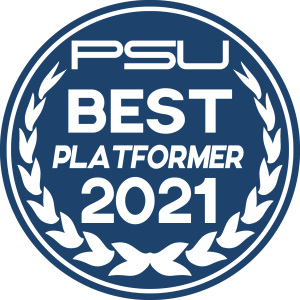 Good platformers aren't as abundant as they once were, but that seems to be changing around the industry. This year alone we saw some excellent platformers of the 2D and 3D variety, and it doesn't look like that momentum will stop.
For this year however, Ratchet & Clank: Rift Apart was our choice for 2021's best platformer. Insomniac's lombax focused franchise has always been a great showcase visually in each PlayStation console generation, but they've each been solid 3D platformers along the way. Rift Apart is no different.
If you want to find out more about why we loved Ratchet & Clank: Rift Apart, you can check out our review here.
Best Action/Adventure Game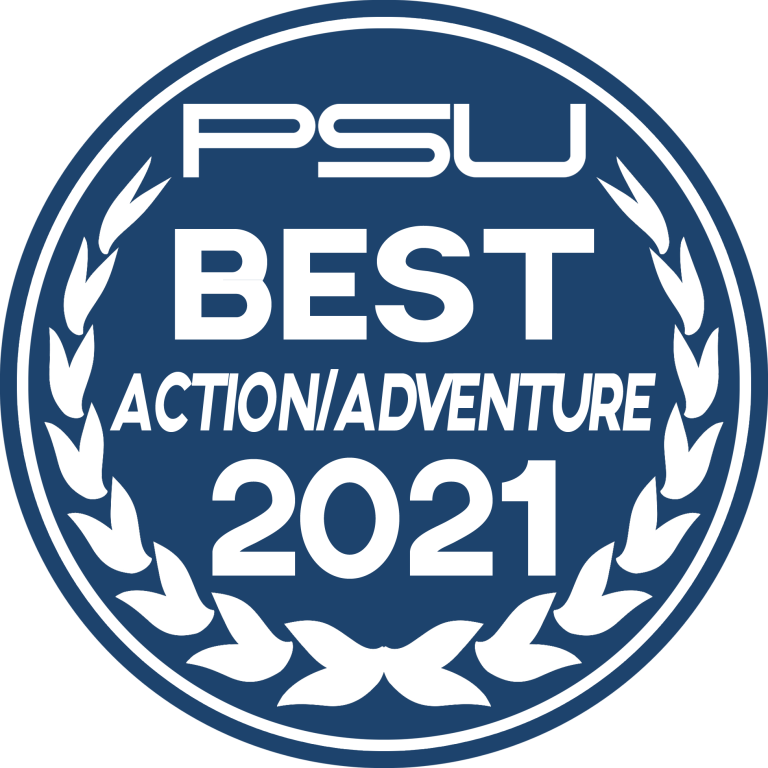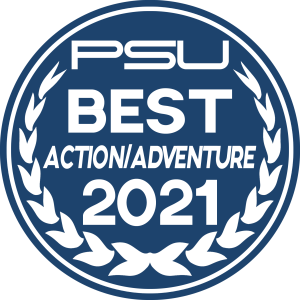 Choosing a game as the "Best Action/Adventure" game of the year can often feel like picking your favourite roller coaster. What journey provided the thrill and exciting action you craved with the adventure to boot?
With that in mind, it should come as no surprise that Returnal is our choice for 2021's best action/adventure game. The world of Atropos and Selene's journey to figure out how to break the loop she finds herself in was a roller coaster ride we all loved, just narrowly beating out Ratchet & Clank: Rift Apart.
If you want to find out more about why we loved Returnal so much here at PSU, you can check out our review for yourself, right here.
Best Horror Game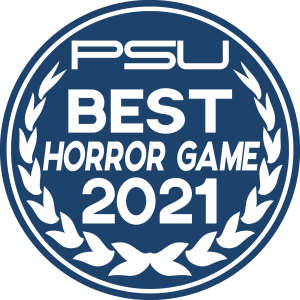 This year has been a right corker when it comes to games that want nothing more than to send shivers up our spines and have us reaching for the underwear drawer. By far the biggest release of the year has been Resident Evil Village from Capcom, although there's also been some great remastered efforts and smaller projects worth your time, such as the brilliantly old-school Tormented Souls among others.
Still, Resident Evil Village took the crown for PSU's Best Horror for this year – despite facing some stiff competition. Capcom's Ethan Winters-led horror fest is pulsing will chilling atmosphere, from the creaky village itself to the sumptuous, yet sinister halls of Castle Diimitrescu.
Yes, there's no zombies (again), but Capcom injects fresh appeal to the combat with a diverse besitary including the werewolf-style Lycans, the flesh-eating Moronic, and the beastily Varcolac. Then you have the bosses, which are among the most aesthetically pleasing the franchise has seen to date.
It's a winning formula that also brings back the Merchant system with the likeable Duke, while the RE Engine flexes its technical prowess with stunning effect.
For more info, read our full Resident Evil Village PS5 review here.
Best Fighting Game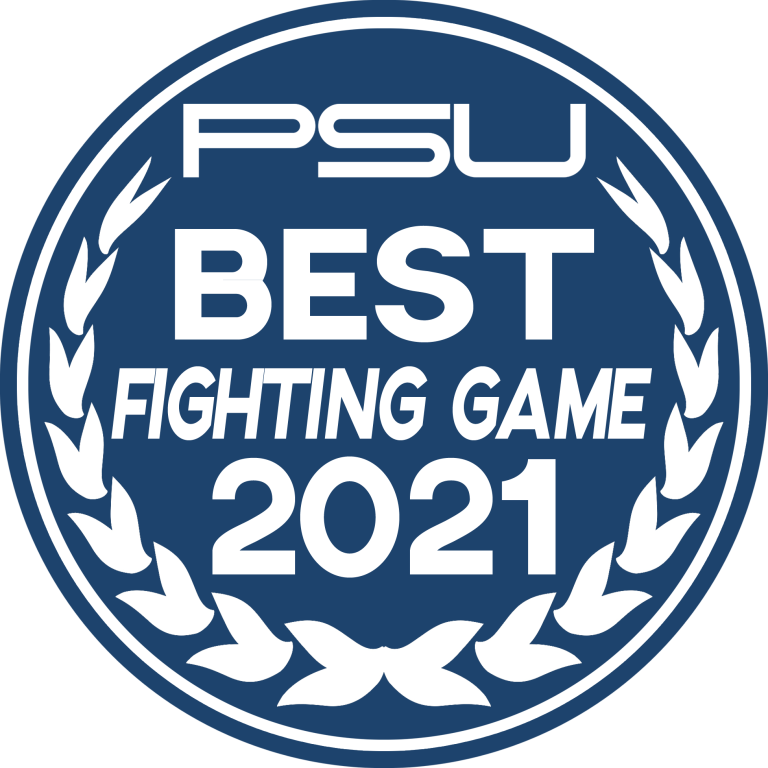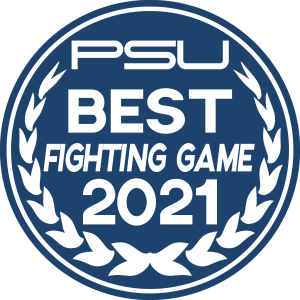 Fighting games are generally not quite as prolific as the myriad of action-adventure or RPGs that typically roll out every year, but there's still plenty worth your hard-earned cash. Picking the Best Fighting Game is an interesting prospect; many games that have been out for years are still very much in the public consciousness due to post-launch support.
Tekken 7 and Street Fighter 5 are solid examples – both titles came out four-five years ago, but are in unequivocally better shape and offer more value for money than they did at launch.
2021 wasn't quite as strong as we perhaps wanted, but there were some great games of fisticuffs that are worth your hard-earned cash.
The game we plumped for is Virtua Fighter 5 Ultimate Showdown, an enhanced version of a game that came out way back in 2007 on PS3. Still, it's a testament to its strengths as a fighter that it fended off some stiff competition.
Read more Virtua Fighter 5: Ultimate Showdown for more details.
Best Role-Playing Game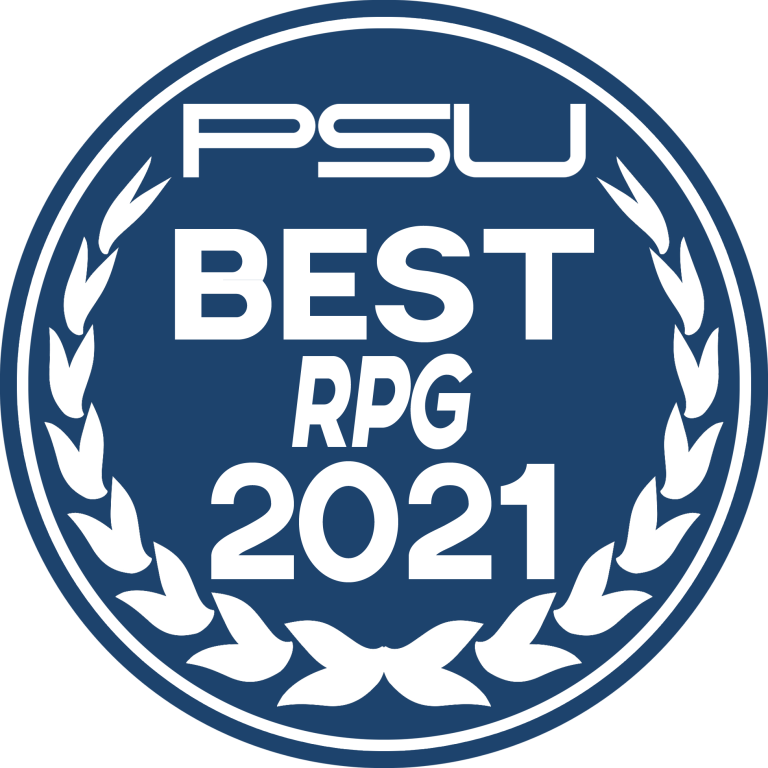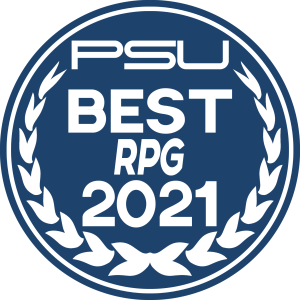 Ah, RPGs. The perfect genre for those who love sinking dozens, sometimes hundreds of hours into. If you're going to spend that much time on a game, then it had better be worth your time; fortunately, 2021 had some right corkers in this respect, and we've trimmed it down to bring you the best of the bunch.
While there's quite a few RPGs worth your hard-earned dough this year, one title had an overwhelming number of votes from our PSU staff – Bandai Namco Games' Tales of Arise! Yep, the latest entry in the much-loved series won by quite a substantial margin, although it's easy to see why.
For more details, read our full Tales of Arise review.
Best Puzzle Game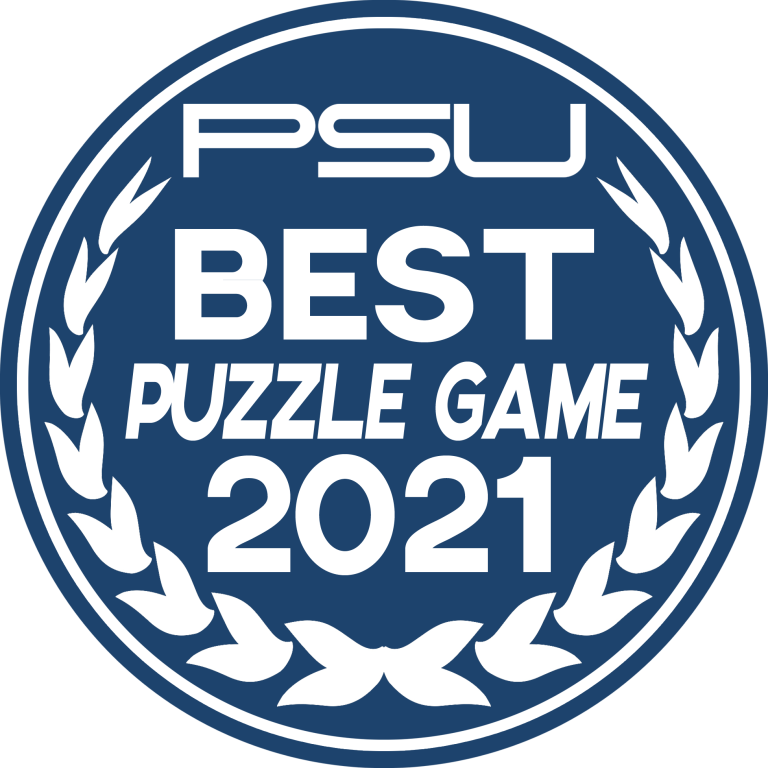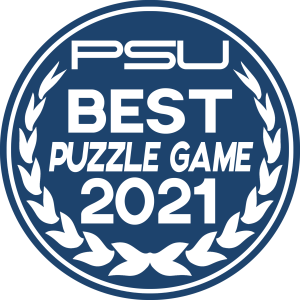 Puzzle games may not be quite as prolific as first-person shooters or RPGs, but there's a big market out there for those who love nothing more than to test the old grey matter when playing a game. Whether cooperative or alone, puzzle games offer a palpable sense of satisfaction that many folks find hard to resist.
This year saw a couple of notable addition to the genre, although the vote has been cast, and our PSU staff ended up voting for Little Nightmares 2. Tarsier Studios' sequel to the original Little Nightmares is every bit as compelling as its predecessor and comes with more brain-teasing segments to overcome as you avoid succumbing to the horrors within.
Read our Little Nightmares 2 review to find out more.
Best Remaster/Remake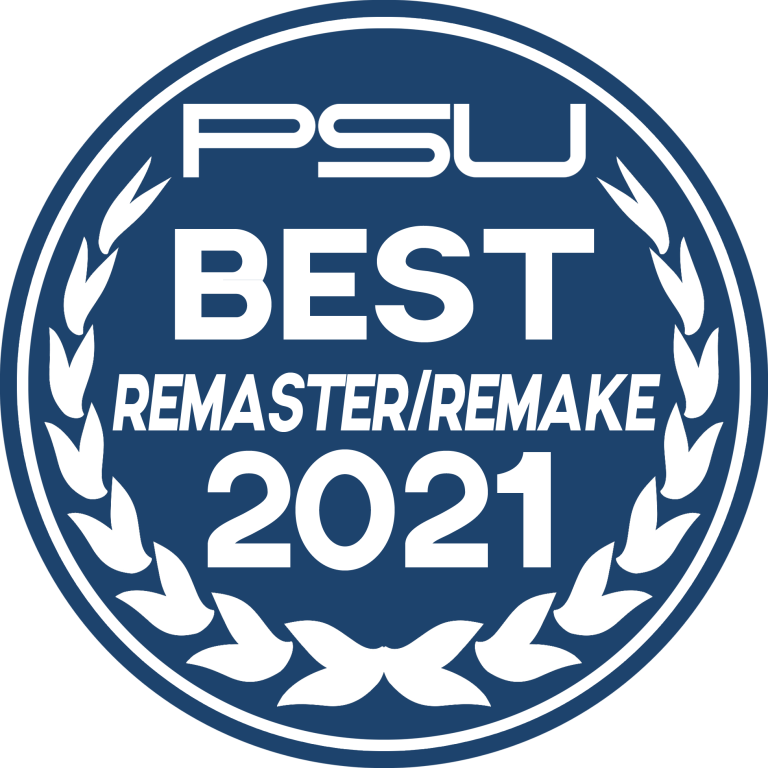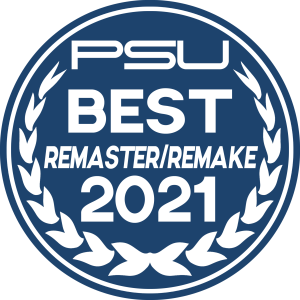 This year's collection of remakes and remasters brought back some of our favourite titles, so picking the best of the bunch wasn't an easy choice.
Mass Effect Legendary Edition however was too well done to ignore. It's not an understatement to say that the Mass Effect series had a lasting impact on the entire industry, so it's no surprise that revisiting the three best games in the franchise would have an impact once again.
If you've never played any of these seminal RPGs, now is really the best time to jump into the franchise. To learn more, make sure to check out our review of Mass Effect Legendary Edition to hear what it was like going back to a different time, and a different Bioware. (Spoiler alert, timeless classics are still classic).
Best Family Game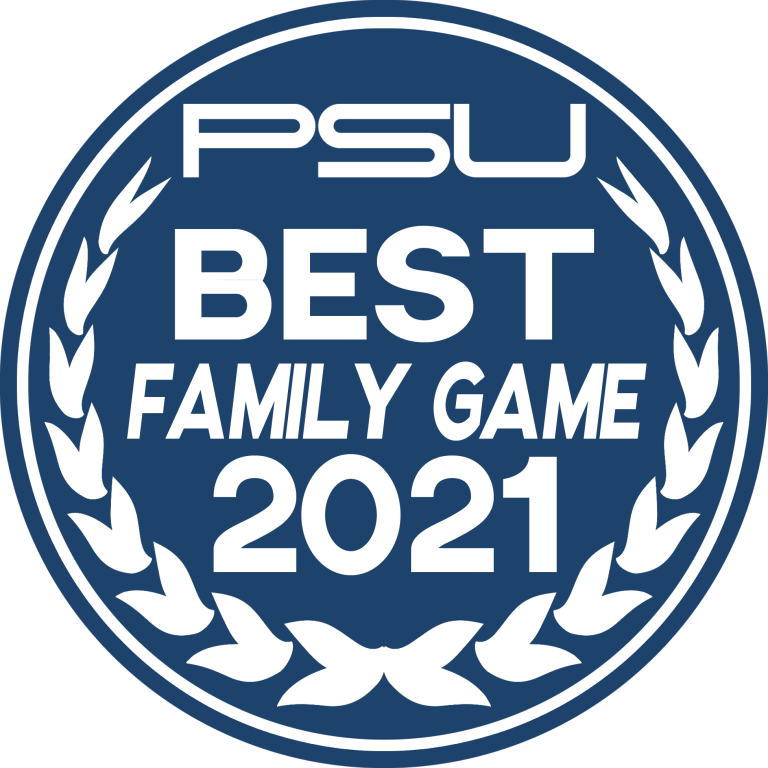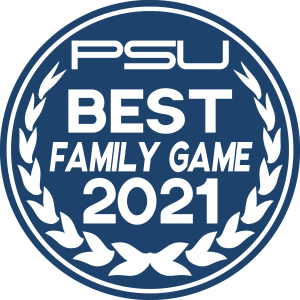 The days of gaming being regulated to spotty teenagers locked in their rooms are long gone. Families regularly use gaming as a means of getting everyone together for an hour or so of multiplayer or cooperative mayhem, and it's proven a great way of bringing people together amidst busy schedules. Nintendo has always been at the forefront of this in past decades, but Sony's PS4 and PS5 have equally delivered some awesome family entertainment.
2021 has proven a pretty solid year in regards to family-oriented gaming, although the votes speak for themselves: It Takes Two has taken the crown for Best Family Game amongst our PSU staff! The game's cooperative nature and vibrant visuals make it an ideal game for anyone in your family, whether you take part in the shenanigans or even just fancy something fun to watch others play.
Read our It Takes Two review for more details.
Best Strategy Game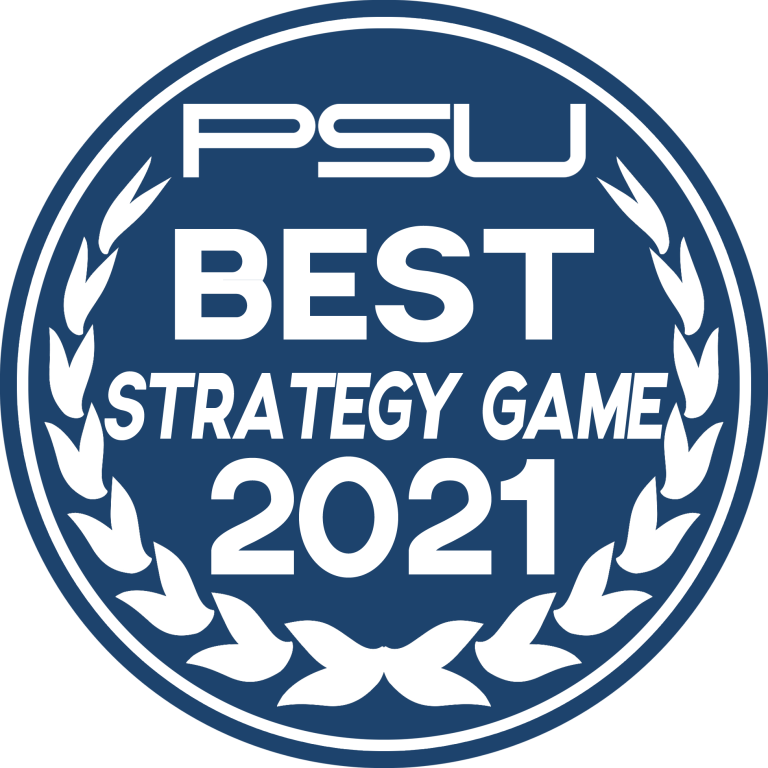 Gone are the days when strategy games were almost exclusively found on PC, and over the years we've seen a number of great strategy romps hit PlayStation consoles. They're not as widespread as other genres, but for those looking to scratch a more cerebral itch, you can't really go wrong. There wasn't a huge number of titles to choose from this year, but the one that our staff chose as the winner: King's Bounty II. If you love strategy it's worth a look.
Be sure to read more info on the game in our full King's Bounty II review.
Best PlayStation Exclusive Game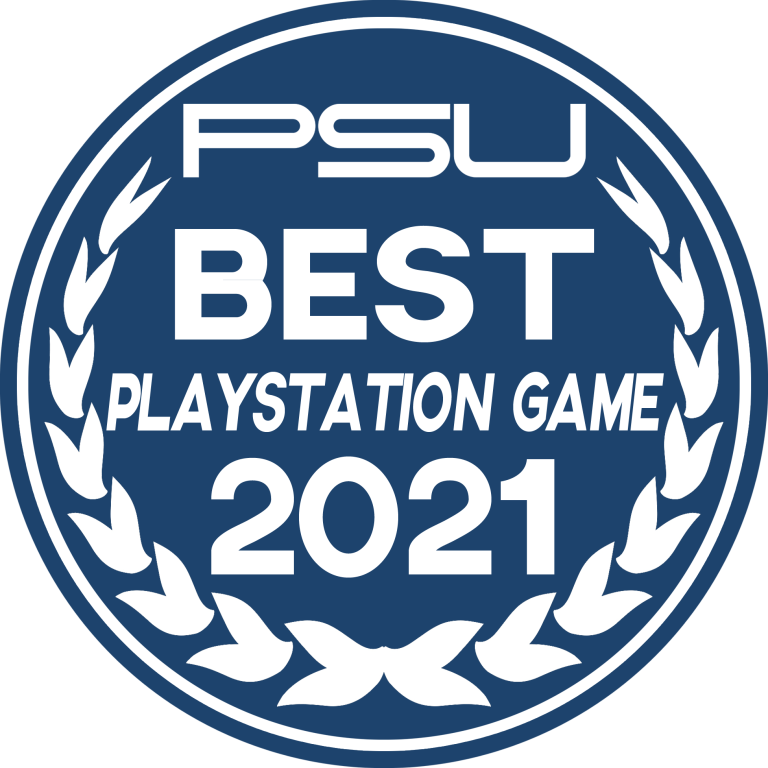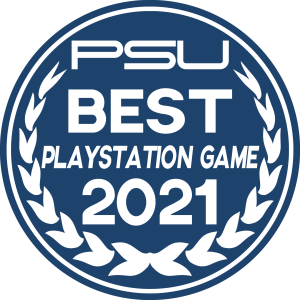 PS5 and PS4 are packed with brilliant third-party games, but it's the exclusives that separate Sony's consoles from the rest of the pack. Things like God of War, Uncharted, Gran Turismo etc, are only available on PlayStation formats, and for another year, it's time to celebrate the best games you can only pick up on Sony's telly boxes.
This year wasn't packed with some of the more usual suspects; rather, we got some original IP punctuated by a couple of returning classics. However, while the voting was pretty close, Housemarque's Returnal ultimately won over our PSU staff.
For more information be sure to read our full Returnal review here.
Best PSVR Game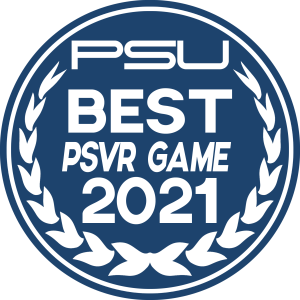 Sony's PlayStation VR is now over five-years-old, and while it hasn't latched onto the mainstream consciousness in the way the format holder perhaps had hoped for, it's still enjoyed a lot of success and delivered some cracking gaming experiences to say the least.
With PSVR 2 on the horizon things are understandably drying up, although that isn't to say that 2021 didn't offer up some worthwhile attractions. Our PSU staff plumped for a bit of retro goodness in the shape of DOOM 3 VR Edition; a brilliant reinvention of the classic 2003 horror-shooter that makes brilliant use of Sony's headset.
Be sure to read our full DOOM 3 VR Edition review for more details.
Best Developer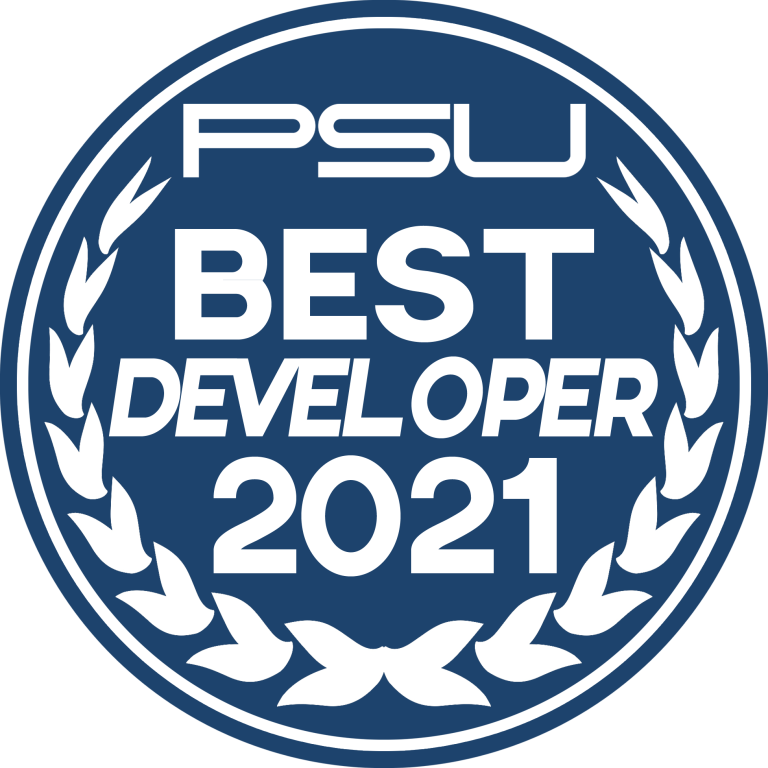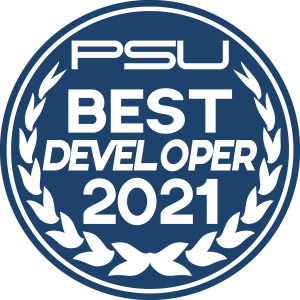 The Game of the Year 2021 awards are not just about celebrating the games themselves, but also the creators behind them. After all, if it wasn't for the creators, we wouldn't be here talking about any games, right? Exactly.
Needless to say, this year has seen a number of fantastic efforts from developers across the globe, and while we had plenty to choose from, one studio stood out amongst he pack: Arkane Lyon. Yep, the studio behind Deathloop took the crown as PSU's Best Developer for 2021!
If you're wondering what all the fuss is about, then be sure to read our Deathloop review to see why Arkane Lyon is worthy of our Best Dev gong.
Best Local Multiplayer Game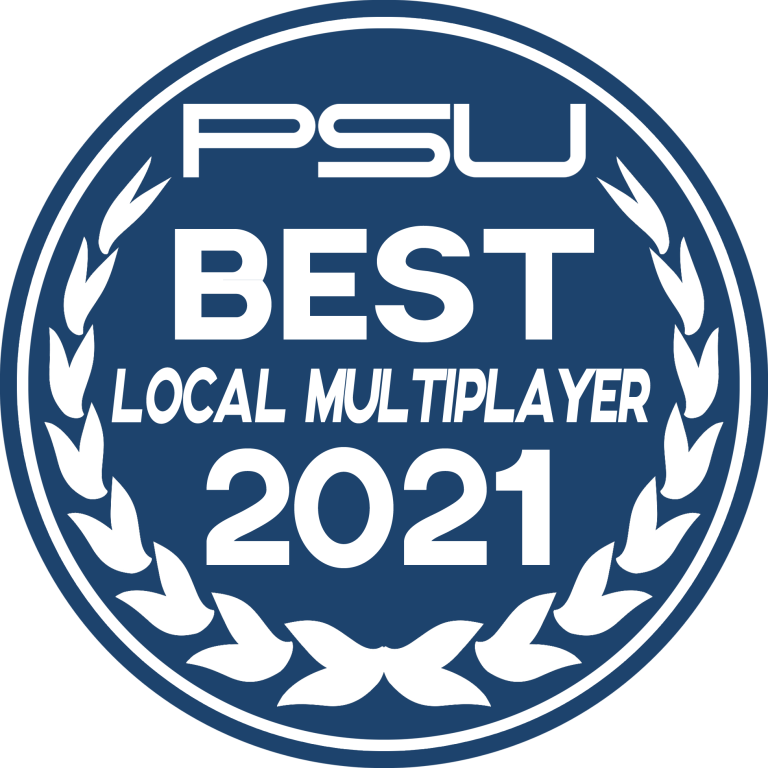 For as much as we play online nowadays, local multiplayer is where many of us made our first gaming memories. Some of the best games throughout the industry's history have been local multiplayer games, that embrace having fun with others right there beside you.
This year we got more great examples of games still creating memories with amazing local multiplayer experiences, although there was one clear winner to us all. It Takes Two will take home the prize for best local multiplayer game of 2021.
If you want to find out more about why we loved It Takes Two so much, you can check out our review for yourself right here.
Best Sound Design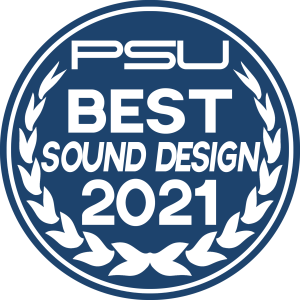 Video games are inherently a visual medium, but they would be nothing in so many cases without the sounds that make them feel alive. Great sound design can make or break any game, and this year's winner is no exception to that rule.
Returnal is our choice for Best Sound Design in 2021. As incredible as Atropos looked, Returnal would be lost without the amazing sound design that made the planet feel so alive and real. That made each return back to the crash feel so visceral, each fight feel so intense.
If you want to learn more about why we loved Returnal so much, you can check out our review here.
Best Narrative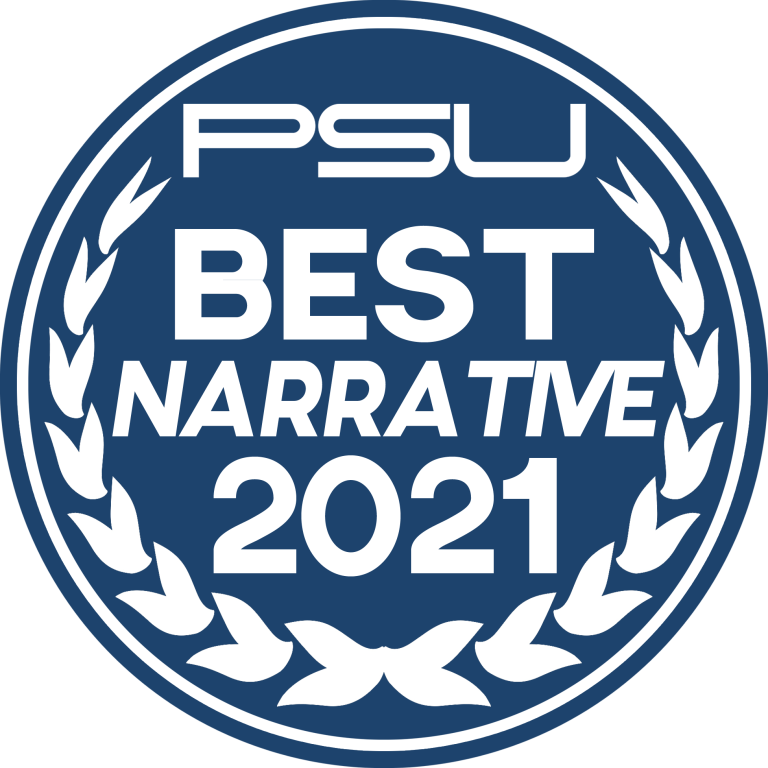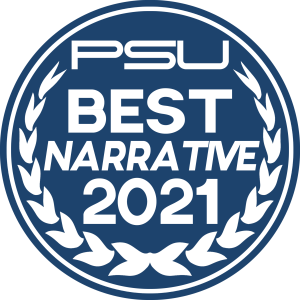 If a good story has taught us anything, it's that gameplay isn't all there is to it. A good narrative can do things solid gameplay can't, and truly allow us to escape to different worlds.
For 2021 it was Marvel's Guardians Of The Galaxy that stole our hearts, and literally took us to new worlds. The twists and turns of the narrative along with excellent characters made it an unforgettable experience that keeps you from putting down the controller.
If you want to learn why we loved Marvel's Guardian's Of The Galaxy so much here at PSU, then go check out our review of the game to find out.
Best Direction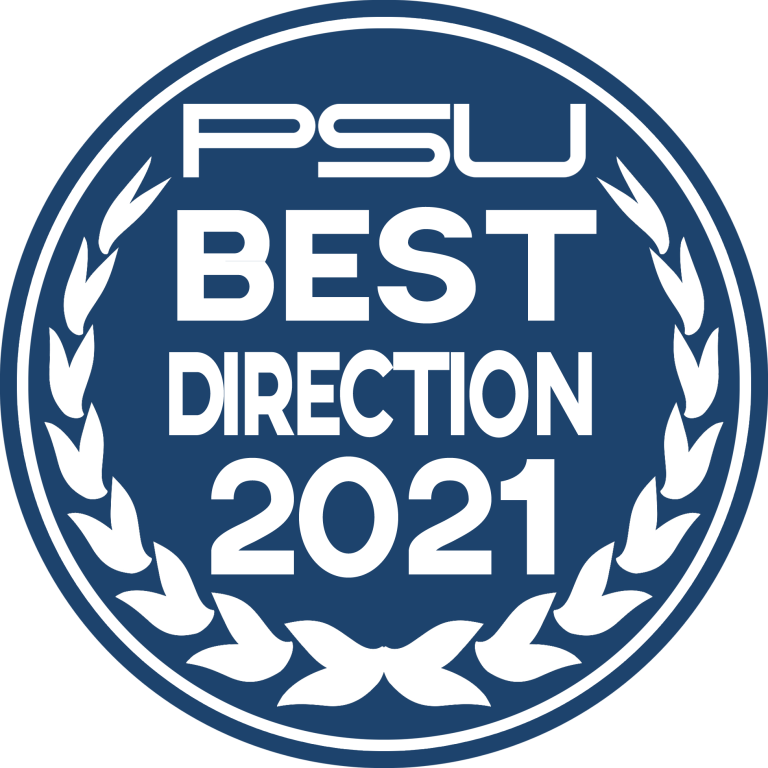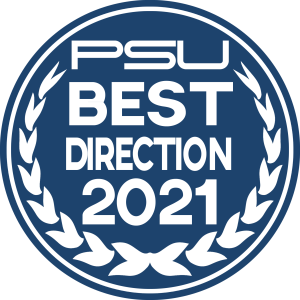 As technology has advanced in video games, it's been possible to scrutinise elements that were only previously reserved for films. Areas such as sound and direction have come leaps and bounds in the past decade or so, and cinematic storytelling has evolved into something that easily rivals anything Hollywood can churn out nowadays.
So, for Game of the Year 2021, we're looking to celebrate Best Direction, and there's plenty of candidates available. However, one title stood out to us at our PSU staff, and while it wasn't a unanimous vote, Marvel's Guardians of the Galaxy ultimately triumphed in light of some stiff competition.
Eidos Montreal's take on the rambunctious crew differs from the Marvel Cinematic Universe, with each character taking on a new design. Sure, that means no Chris Pratt, but it works brilliantly nonetheless.
Read our Marvel's Guardians of the Galaxy review here for more info.
Most Anticipated Game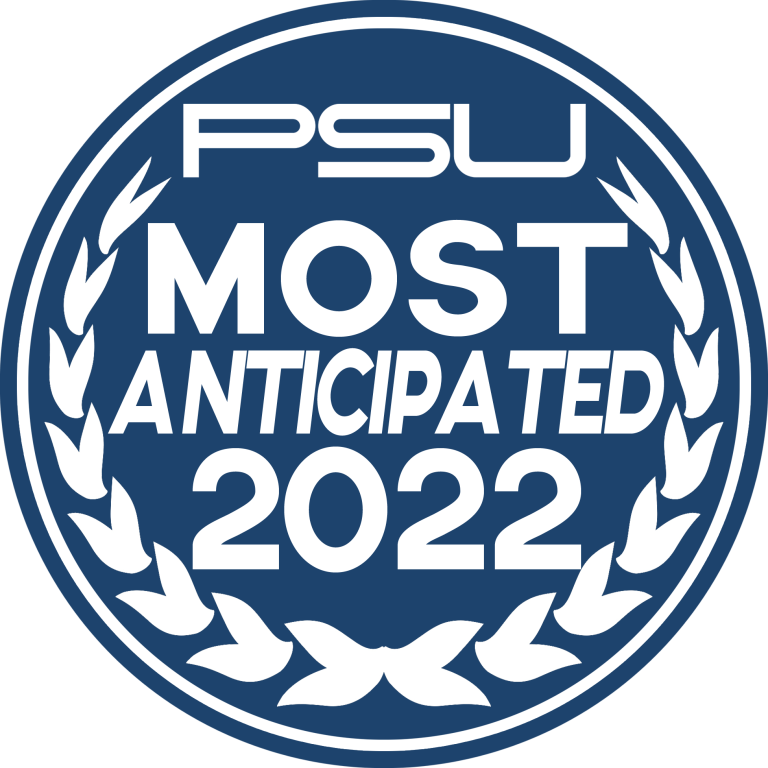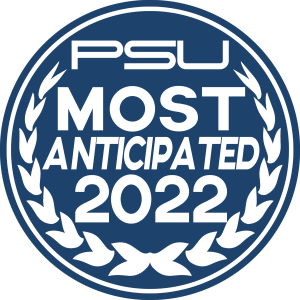 The gaming industry is about the games yet to come almost as much as it is about the games we have today. That's why it's always interesting to see what gamers are looking forward to the most, and have the most anticipation around.
Some years it's a close race, but this time there's no other choice. Elden Ring is our most anticipated game for the year, and everyone on staff is absolutely buzzing to play it.
If you want to learn a little more about why we can't wait for Elden Ring, you can check out our thoughts from the Network Test that FromSoftware recently hosted.
---
How our GOTY votings are conducted: PSU staff members can nominate games eligible for each category. Each PSU staff member gets one vote. The winner is decided by our site staff through majority vote.