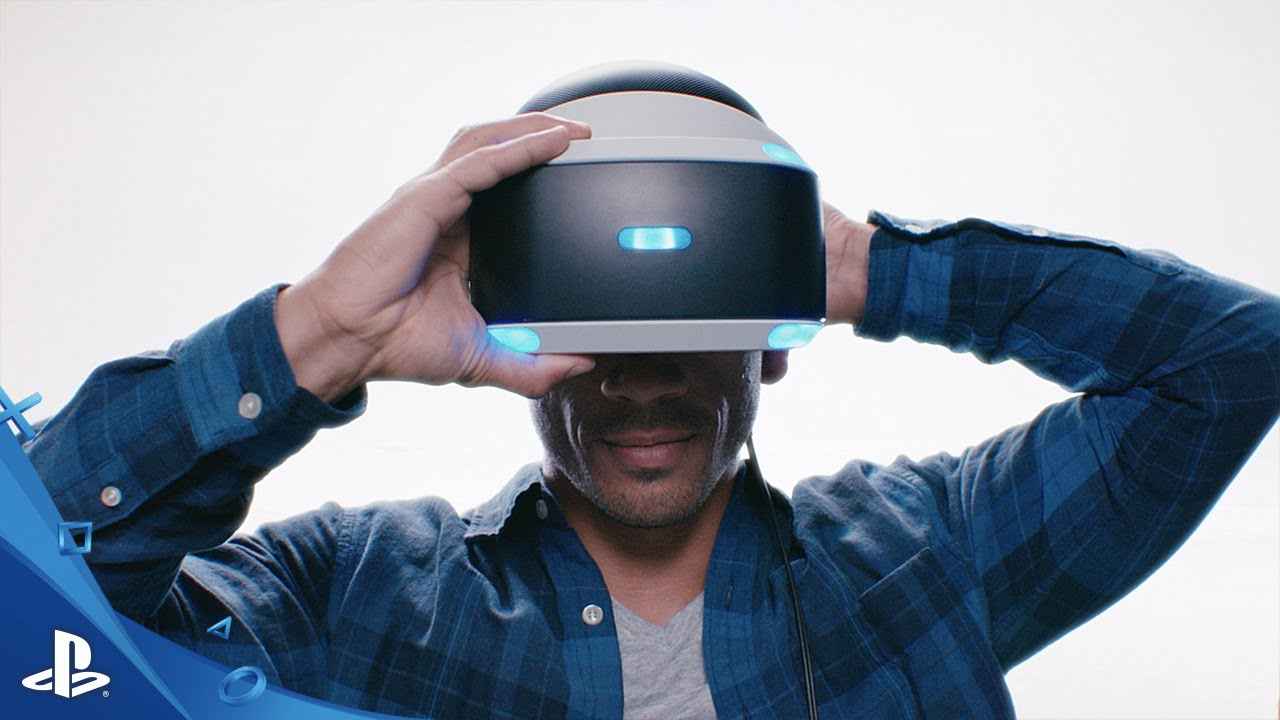 How To Watch PSVR Porn In 3D With PlayStation VR – Free real 3D VR porn has arrived at last on PlayStation VR, and it's easy to set-up – hurrah!. Having already explained how to watch PSVR porn in 360-degrees in mono, and having outlined plans from the likes of adult movie makers VRPorn, you can now watch 3D VR porn directly through the PS4 and the PSVR headset. Better yet, as the PS5 supports PSVR, you'll be able to get PSVR driven PS5 porn right now too. Let's have no doubt about that – especially when you think what improvements in fidelity that the PS5 spec will bring in this regard.
Further Reading – How To Watch Free VR Porn On PSVR2
Related Content: Real 3D VR porn comes to PlayStation
So far, PSVR users have been restricted to watching 2D 360 content, but we've now tested this out and it works a treat- so here's a step-by-step guide on how to watch adult movie video content and real 3D VR porn on PlayStation VR.
Related Content – Pornhub Year In Review 2019 – PS4 Pornhub Usage Is The Highest Among Consoles
Watch Free PSVR Porn
---
Whether it's 3D Hentai, 3D anime, or something else, you can watch tons of VR porn videos. Virtual reality porn offers a new way to watch your favorite movies. So watch porn on PlayStation and enjoy the best 360-degree videos.
Further Reading:
Related Content – PSVR 2 – Everything We Know About Next Generation PSVR
1. Make sure that your PS Media Player is updated to at least version 2.50 – this was the release which supported 360 degree videos; you can check your Media Player version by pressing the options button on the DualShock 4, whilst highlighting the app, and then scroll down to 'Version History' to find out.
2. Insert a PS4 compatible Flash USB drive into your PC (for reference we used the WD Elements Portable Hard Drive 1 TB. You're now going to find the VR adult films and put them onto your drive.
3. Create a folder named VIDEO on your Flash USB thumb drive (make sure that it has been formatted to FAT32 or ExFAT).
4. Search online for 3D VR porn films. You can do this by using a search engine and typing in something like 3D video porn or sbs videos porn. Download your mp4 porn video. Note: Many sites will require a sign-up and some may require you to take out a subscription or pay-per-movie, or you may be able to find free videos. VRPorn.com is a great place to start.
Related Content – Sony PS5 Complete Guide – A Total Resource On PlayStation 5
5. Download the PSVR porn video onto your USB drive putting it into the VIDEO folder.
6. Remove the USB flash drive from your PC or laptop and put it into the USB port on your PS4.
7. Open up the PlayStation Media Player app while wearing your PlayStation VR headset (make sure it's turned on!)
8. Navigate to the Library option, and you should now see your downloaded videos under 'VIDEO'
9. Click on play and you should now be watching 3D VR porn. Don't worry if when you load the file for the first time that it is in 2D, simply press the Options button again to launch the video in 3D and away you go.
10. Close the curtains and lock the cat in the kitchen. Actually, do that before you put the headset on! Oh and tissues might be a plan too.
Related Content – Borderlands Porn Searches Have Gone Through The Roof
Further Reading:
What Experts Say About Porn on PSVR
According to VRPorn Founder and CEO, Daniel Peterson, studios that support PSVR show about a 30% increase in downloads compared to studios that don't, proving that Sony's virtual reality headset is being used for much more than just playing video games.
If you've got another virtual reality headset, there's also many other options. Check out HTC Vive porn and Oculus Quest porn too!
The possibilities seem to be endless with the industry not looking to stop expanding. A recent trend in the adult VR space is Cosplay Porn which offers the chance to have a intimate experience with Catwoman or Storm from X-Men, where we go from there who know.
So there you have it! There's more to the PS4 than just exclusive games, PS Now games and indie titles! Have fun!
Further Reading: