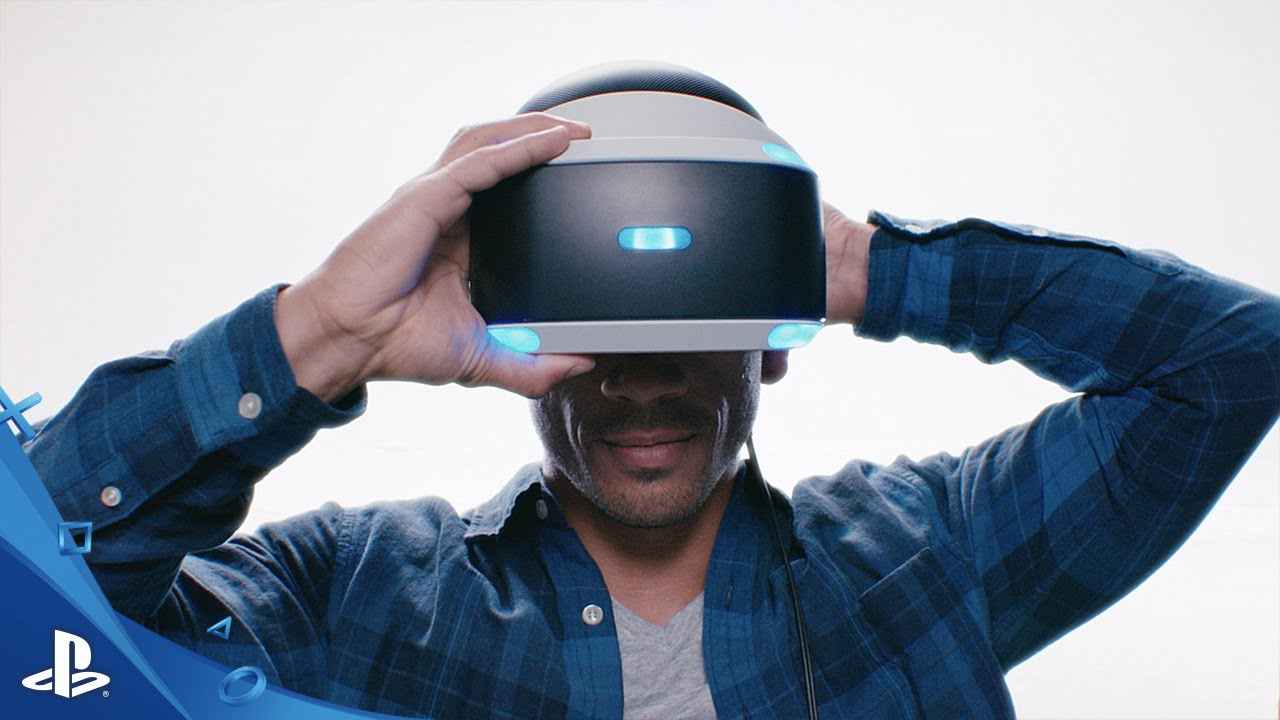 Real 3D VR porn has arrived on PlayStation VR, and it's easy to set-up. Having already explained how to watch PSVR porn in 360-degrees in mono, and having outlined plans from the likes of adult movie makers VRPorn, you can now watch 3D VR porn directly through the PS4 and the PSVR headset.
So far, PSVR users have been restricted to watching 2D 360 content, but we've now tested this out and it works a treat- so here's a step-by-step guide on how to watch adult movie video content and real 3D VR porn on PlayStation VR.
Watch Free PSVR Porn
Whether it's 3D Hentai, 3D anime, or something else, you can watch tons of VR porn videos. Virtual reality porn offers a new way to watch your favorite movies. So watch porn on PlayStation and enjoy the best 360-degree videos.
1. Go to the PlayStation Store. Navigate to the app section, and download LittlStar VR Cinema. This is a great app for VR, giving you access to dozens of short movies, ranging from documentaries to comedy. It's also free, and allows you to play the best 3D porn movies. LittlStar is the first and only current app that allows you to watch 3D VR videos on PlayStation VR.
2. Insert a PS4 compatible Flash USB drive into your PC (we used the WD Elements Portable Hard Drive 1 TB. You're now going to find the VR adult films and put them onto your drive.
3. Create a folder named LittleStar on your Flash USB thumb drive.
4. Search online for 3D VR porn films. You can do this by using a search engine and typing in something like 3D video porn or sbs videos porn. Download your mp4 porn video. Note: Many sites will require a sign-up and some may require you to take out a subscription or pay-per-movie, or you may be able to find free videos. VRPorn.com is a great place to start.
5. Download the PSVR porn video onto your USB drive putting it into the LittlStar folder.
6. You now need to rename the file. Call the file either: myvideo_180_sbs.mp4 or myvideo_360_sbs.mp4. It doesn't matter what you put for my video, the important part is ensuring that the end of the file is labelled as _180_sbs.mp4 or _360_sbs.mp4 depending on whether you've downloaded a 180 degree or 360 degree video.
If you're downloading a 360 3D adult movie and it doesn't work in the app, try renaming the file to myvideo_360_ou.mp4.
File structure must be correct in order to watch adult movies on PS4
7. Remove the USB flash drive from your PC or laptop and put it into the USB port on your PS4.
8. Open up the LittlStar VR Cinema app while wearing your PlayStation VR headset (make sure it's turned on!)
9. Navigate to the Library option, and you should now see your downloaded videos.
Real 3D VR porn comes to PlayStation
10. Click on play and you should now be watching 3D VR porn.
11. Close the curtains and lock the cat in the kitchen. Actually, do that before you put the headset on!
What Experts Say About Porn on PSVR
According to VRPorn Founder and CEO, Daniel Peterson, studios that support PSVR show about a 30% increase in downloads compared to studios that don't, proving that Sony's virtual reality headset is being used for much more than just playing video games.
The LittlStar app added 3D porn functionality with little fanfare in update 1.07 which was recently released. If the app is not available in the PlayStation Store in your country, there are ways to spoof your account so it appears in another country (which we don't recommend as it's against the terms and conditions of your PSN account).
If you've got another virtual reality headset, there's also many other options. Check out HTC Vive porn.
Have fun!