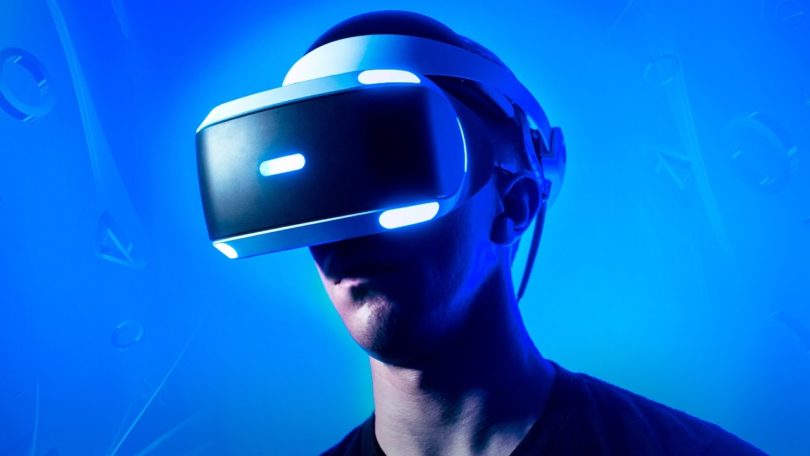 According to VR Education's latest investor report, Sony will launch a new version of the PSVR headset alongside the PlayStation 5 this holiday season. Whether this is the much-rumored PSVR 2 or just a revised edition of the current headset remains unknown at this point, but it's clear something is in the pipeline.
PSVR 2 Launching With PS5?
Here's the full quote:
2020 will see Sony release the PS5 and a new version of the PSVR headset, which will further expand the high-end VR user base. [The company] intends to support this device with its current suite of showcase software.
Related Content – PSVR 2 Details Leak, Specs Reveal Eye & Head Tracking
Sony has already confirmed that the PS5 will be compatible with the existing PSVR headset, which is obviously good for those who have invested in the current hardware. However, there's been plenty of reports suggesting that the hardware giant is working on a brand new headset.
Back in June, Sony commented that it has 'nothing to say' on PSVR 2, while a patent unearthed soon after suggests the device could utilise a see-through display.
Sony hasn't confirmed a concrete PS5 release date yet, but reports late last year have pegged the console for release in November alongside Gran Turismo 7.
The format holder has confirmed that its next-generation console will support a wide range of features, including an SSD for reduced loading times, backwards compatibility with PS4 games, ray-tracing, and 8K.
Furthermore, it has been rumored that the backwards compatibility feature will extend to older PlayStation games, too.
If you're interested in how the PS5 will measure up to the Xbox Series X, then be sure to see our comparison article here. Microsoft recently said that it is aiming to match its competitor in terms of price and power, but we'll have to wait and see how that pans out.
Stay tuned to PSU.com for more details.