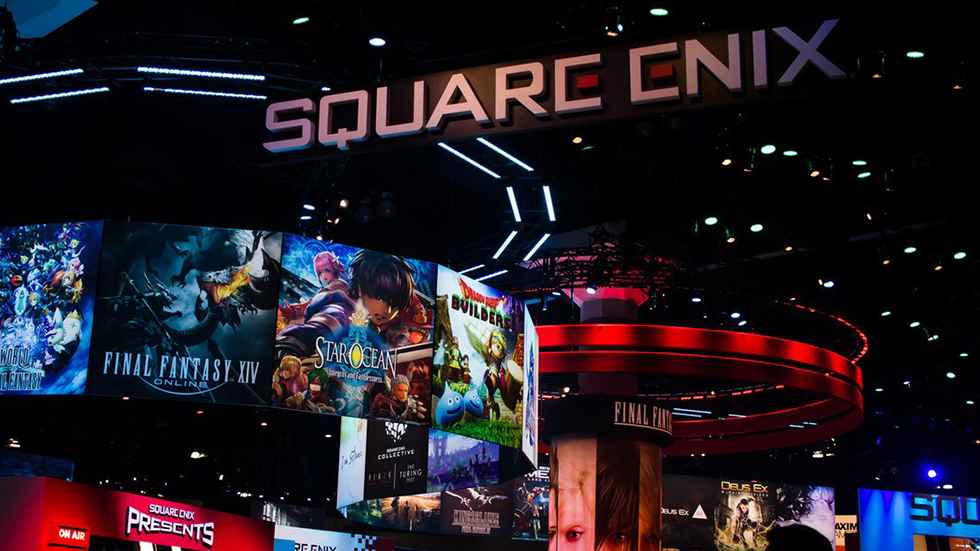 Square Enix's much-anticipated E3 press conference has came and went and we're sure that feelings will be divisive within the gaming faithful. Regardless, we've got the full skinny on what was revealed below.
Square Enix E3 2018 Games, trailers & announcements
With a view of keeping the hype train firmly in motion, Square Enix has today dropped a brand-spanking new trailer at Square Enix's E3 press conference.
New Shadow of Tomb Raider trailer shows chaotic opening and jungle gameplay
As one would expect, it's decidedly chaotic, with Lara falling from the sky via a helicopter. Never a dull moment with Croft - and that's just the start of the game.
Following on from that Eidos Montreal's Daniel Chayer-Bisson introduced some sumptuous-looking jungle footage with Lara using fear to make enemies panic and shoot each other, as well as using rope to tie foes to tree branches - not too dissimilar to Predator, albeit less gory. As one would expect, takedowns make a return and garner some sweet XP, and Lara can lurk in bushes and undergrowth before striking in order to conserve her resources.
By sneaking, Lara can listen into to enemy discussions to gain crucial intel and also view outlines of enemy patterns, a little like Batman so you can play your route accordingly.
Shadow of the Tomb Raider launches on PS4 on September 14, 2018.
Monster Hunter World Final Fantasy XIV Online crossover revealed
In a spate of news that's sure to surprise fans the world over, Monster Hunter World is coming to Final Fantasy XIV Online this summer.
If we were to speculate it looks as though Monster Hunter World's Rathalos could indeed be a mount for the game, and a Palico could make the leap over as a minion. Extending beyond that, new jobs were shown so it's within reason to suspect we'll get different Monster Hunter World weapons for each.
We'll update when we know more.
New Dragon Quest XI trailer looks positively stunning
Hardened RPG veterans have been awaiting more Dragon Quest XI news with baited breath - thankfully Square Enix has delivered by way of beautifully eclectic trailer that displayed some beautiful painterly visuals, massive action, and a set-up that that leaves us wanting more.
Dragon Quest XI Limited Edition revealed and it's jam-packed with goodies
Not happy with just a trailer, Square Enix has also revealed the limited edition of Dragon Quest XI and it looks like it'll sell out pretty darn quickly.
Entitled the 'Edition of Lost Time', the collection comes with some supplementary DLC, the game with a reversible cover (of course) a cloth map of Erdrea, a steal case, a 2-disc soundtrack, and a 128-page art book.
Though comprehensive, it'll set you back $149.99.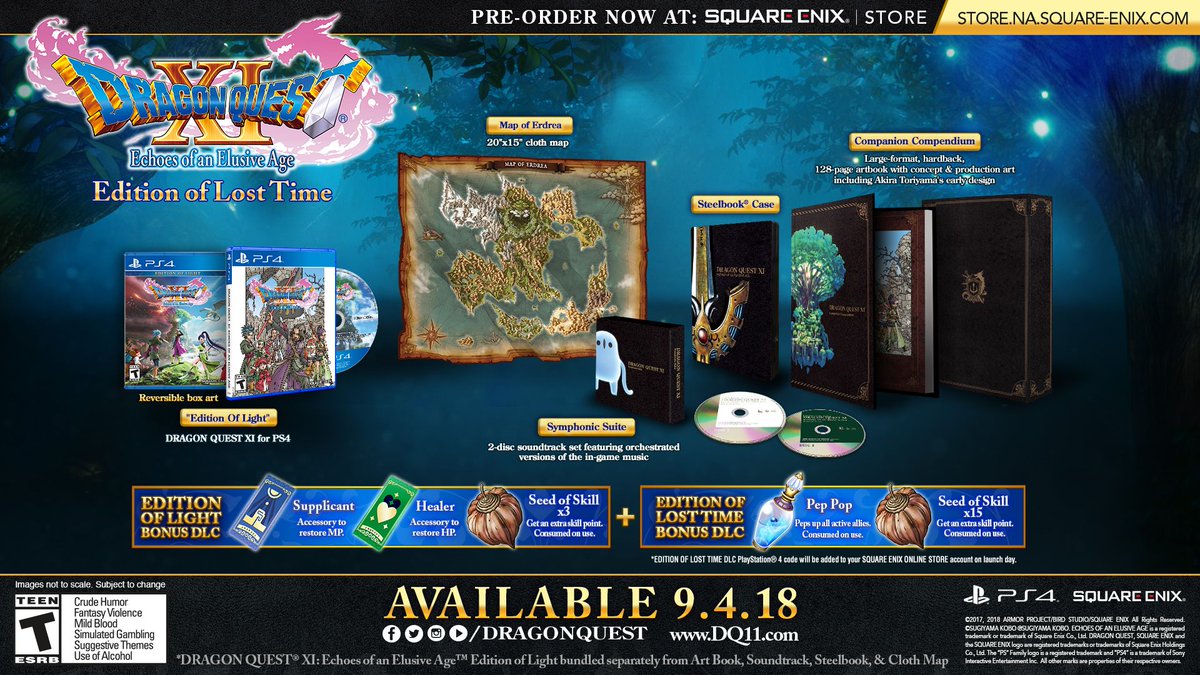 New Platinum Games IP 'Babylon's Fall' announced
Platinum Games' development schedule shows no signs of slowing down as the developer has revealed a new IP, Babylon's Fall, at Square Enix's E3 press conference.
It's coming 2019 — we'll update once we know more.
New Just Cause 4 trailer shows just how much things have changed
Just Cause 4 has received a gameplay breakdown and a slew of new tantalizing details at Square Enix's E3 press conference.
As you'd presume, there's heaps of new variety, with extreme weather variants - including tornados, lightning, sandstorms, amongst others - being one of the main highlights as you take on Gabriela, leader of 'Black Hand'.
Within Just Cause 4, you're not just the only one who can destroy terrain, as the weather plays an integral part in building deformation amongst other things.
Of course, there's also new vehicles to play around with, including bulldozers, cranes, wrecking balls and even jet skis.
Just Cause 4 is releasing on PS4 on December 4, 2018.
https://youtu.be/JFGYy72viKo
Square Enix's The Quiet Man announced, coming to PS4 as console exclusive
Square Enix has revealed a very intriguing new IP in the form of 'The Quiet Man', a PS4 and Steam title that has painted us very interested indeed.
Though not a re-imagining of the John Wayne classic of the same name, the game looks to be some type of brawler with franking stunning-looking graphics. It's no hyper-realistic Bouncer 2 - we can dream - but The Quiet Man has firmly placed itself on our radars going forward.
Courtesy of a press release, "The Quiet Man delivers an immersive story driven cinematic action experience seamlessly blending high-production live action, realistic CG and pulse-pounding action gameplay. Embark on an adrenaline-fueled motion picture like experience which can be completed in one sitting."
We'll find out more in August.
Square Enix E3 2018 Games Predictions/News
The Avengers Game
Avengers: Infinity War has consumed box office dollars like Galactus eats worlds, so the secret Avengers game in production over at Tomb Raider developer Crystal Dynamics getting a proper E3 reveal is almost perfect timing.
It's thought to be a third-person co-op title, but little else is known beyond that. It's been a while since that initial announcement, so it'd be lovely to catch a glimpse of Cap n' the gang brawling on the E3 screens.
Final Fantasy VII Remake
With Final Fanasty XV done, and Kingdom Hearts 3 looking likely to actually come out before the heat death of the universe, Square Enix need another game to have a ridiculously long development cycle, and Final Fantasy VII Remake is looking very much like being that game.
Still, it'd be nice if they showed some progress at E3, and in having its own show, surely it's a good time to at least think about it. Even if it has had a troubled development so far.
Kingdom Hearts 3
For many Kingdom Hearts fans, the wait for Kingdom Hearts 3 has spanned half a lifetime. The pace of new details arriving has quickened in recent months, however, and Square Enix's reassurance that the game is coming sooner rather than later has lifted spirits.
The press recently got hands-on time with Kingdom Hearts 3 for the first time, so hope has been born anew. And yesterday, we finally discovered the Kingdom Hearts 3 release date as January 29, 2019, alongside details of the new Frozen world.
Shadow of the Tomb Raider
Lara's latest adventure has been announced for a September release, and it stands to reason we will see more about it at E3, in addition to the trailer from yesterday's Microsoft conference.
Crystal Dynamics is off making an Avengers game so development duties have fallen to Eidos Montreal this time around. It'll be interesting to see if it takes a different spin on the character and mechanics with Shadow of the Tomb Raider.
Just Cause 4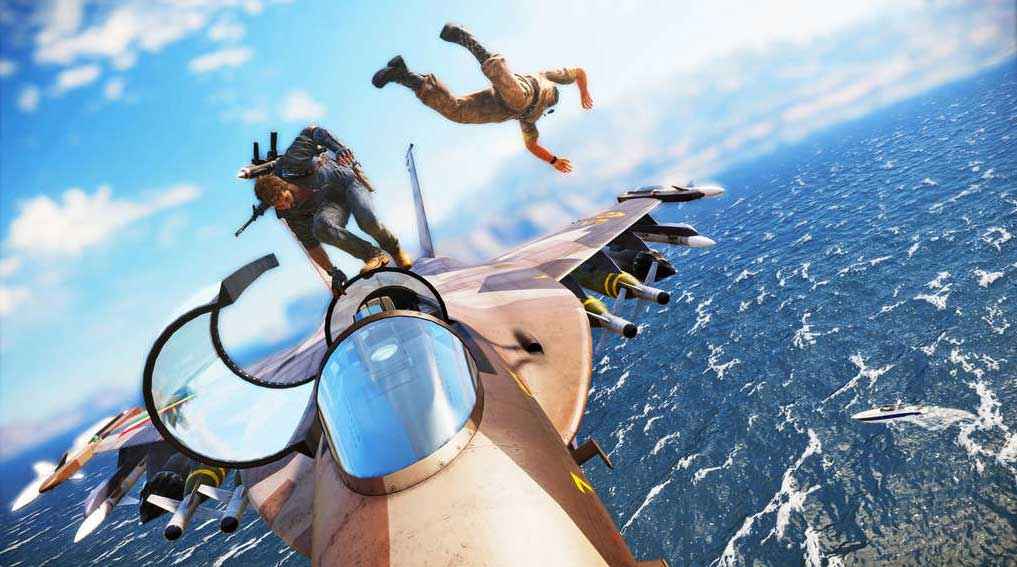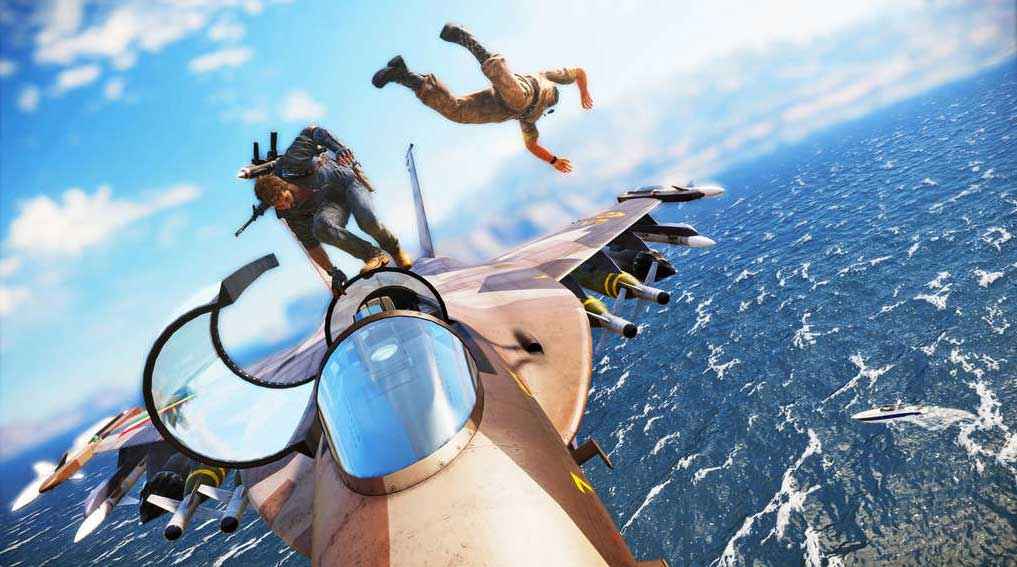 As part of the Walmart Canada mega-leak, it was teased that Just Cause is returning for a fourth high-carnage escapade.
Will we see Rico back? Will the game world be even bigger somehow? Can we finally have official multiplayer? Is it possible to have a frame rate?
Well, thanks to the Microsoft press conference, we know for sure that Just Cause is coming. A Just Cause 4 trailer was revealed, alongside a release date. Expect more details to land at Square Enix E3 2018.
Life is Strange 2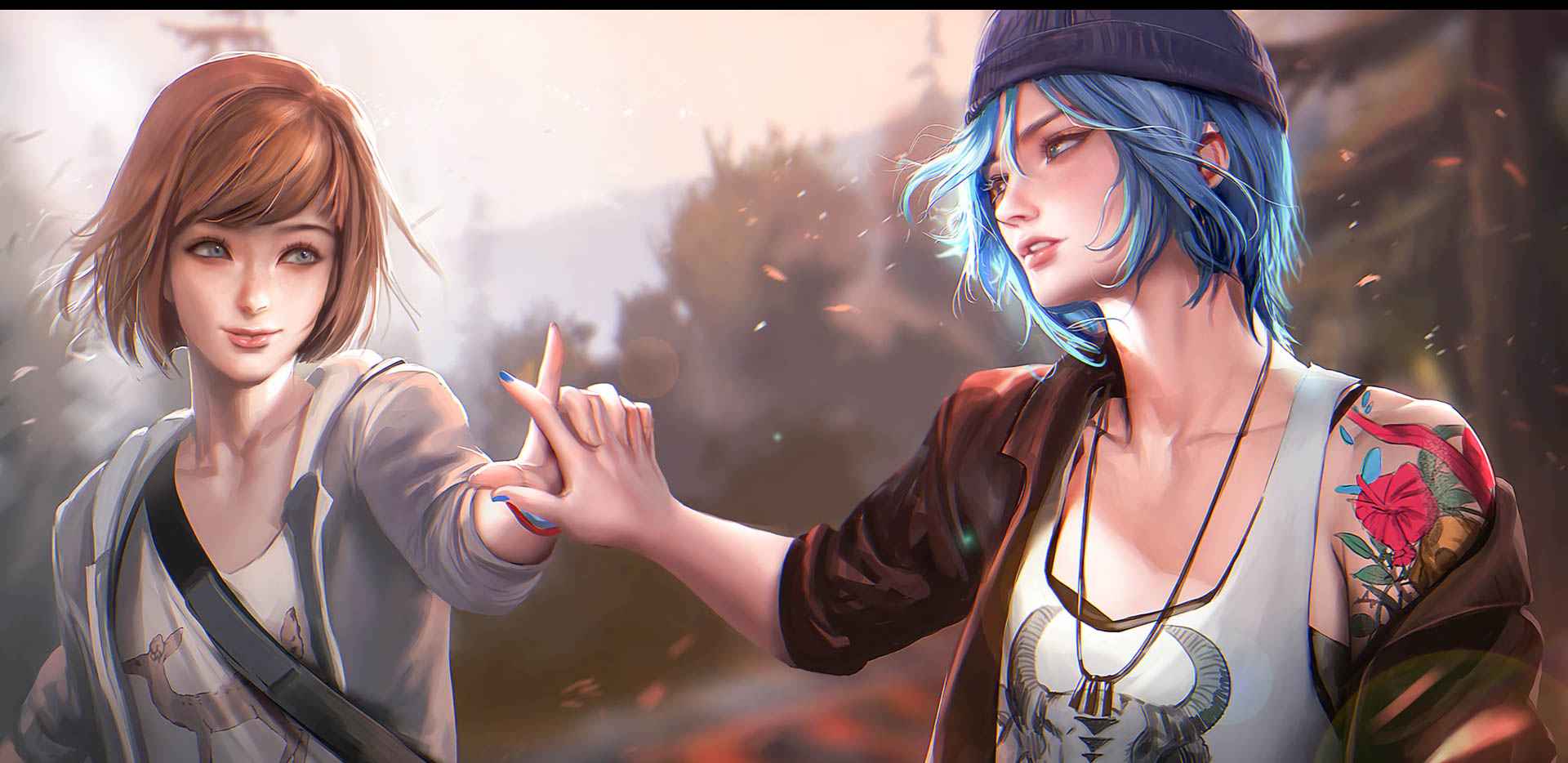 DONTNOD will have just released Vampyr by the time E3 2018 rolls around. However that game is received, Life is Strange 2's reveal will be highly important to the French studio.
It's a known fact DONTNOD is indeed working on the next Life is Strange, and publisher Square Enix will be keen to stick the first trailer for it in the Square Enix E3 2018 conference.
What do you think we'll see at the Square Enix E3 2018 showcase?
Check out the full E3 2018 schedule.