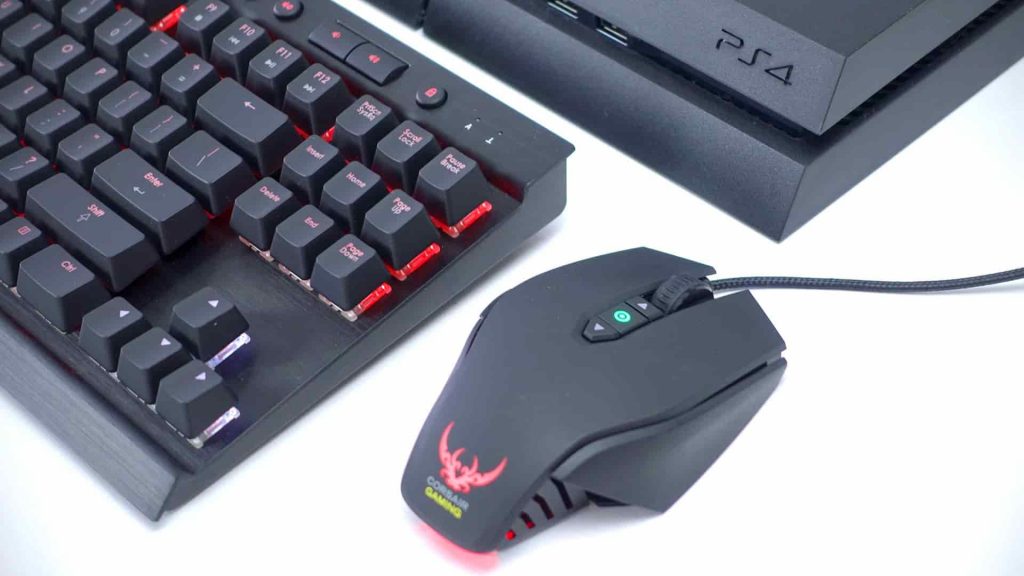 How To Use A Keyboard And Mouse On PS4, And Which Games Are Compatible – Did you know you that the PS4 is compatible with a keyboard and mouse? Well, it is! Though you might wonder why exactly you'd want to use two external peripherals rather than using the traditional DualShock 4 controller, it does have its advantages. For some extra reading you can check out our feature which tells you the PS5 games that support keyboard and mouse as well.
What Can You Use A Keyboard And Mouse On PS4 For?
Using the DuaShock 4 controller to type or browse the web can be cumbersome, so a PS4 keyboard and mouse makes navigation a little easier. You can also use them to navigate the dashboard, use media apps, type text messages and even play some games.
There's a few options available.
Related Content – All PS4 Crossplay Games – A Complete List
How To Set Up Your Phone As A Keyboard For PS4
First up, let's take a look at the simplest of solutions and how to set up your phone as a keyboard for Sony's console.
1. Download the PlayStation App.
2. Ensure your phone and PS4 are on the same wi-fi network.
3. Log-in to the PSN on both your phone and PS4.
4. On your phone screen, select Use as Second Screen and click the keyboard icon.
5. Now you can message friends and text party chat with no hassle.
You won't be able to play games this way, but you can enter messages more simply, surf the web, and use media apps.
Related Content – Best PS4 Exclusives – Amazing Games That Everyone Should Play
How To Set Up A Keyboard And Mouse On PS4
If you want to go down the traditional route, then you can set up either a wired or wireless Bluetooth mouse and keyboard to connect to PS4.
For a wired keyboard and mouse:
1. Connect your keyboard and mouse via the USB ports on your console.
2. After a few seconds, the PS4 should recognize both devices.
3. Customize your setting if you wish. Go to Settings >Devices.
4. Choose to customize either your External Keyboard or Mouse.
For a wireless keyboard and mouse:
1. Connect your keyboard and mouse adapter (a wireless dongle) to the PS4 USB port.
2. You may have to wait 30 seconds while the PS4 detects your peripherals.
3. Check the settings (as with the wired version) to make sure devices are being recognized.
If you're using a Bluetooth PS4 keyboard, simply turn it on and go to Settings, Devices and choose Bluetooth Device to pair them. They should work immediately.
Related Content – Sony PS5 Complete Guide – A Total Resource On PlayStation 5
PS4 Keyboard And Mouse Compatibility
Luckily, you can use any standard keyboard and mouse either wired via USB, or through wireless Bluetooth. Some of the best PS4 keyboards that we'd recommend are:
Logitech Bluetooth Illuminated Keyboard K810
Logitech's wireless keyboard for PS4 is also compatible with Windows, iOS devices and Android. It's great for chat and navigation and its lightweight means you can move around with it easily. Typing is very comfortable with keys that have soft, rounded edges, and keystrokes are nice and quiet. There's also adjustable back-lighting which makes it perfect for gaming in low light conditions.
Buy Logitech Bluetooth Illuminated Keyboard K810
Logitech G19 Gaming Keyboard
If you're serious about your PS4 gaming, and want a keyboard to take advantage of keyboard compatible PS4 games, then look no further than this wired option. There's programmable keys, an LCD display panel for game stats (compatible games only) and two USB ports so you can connect a mouse and a headset.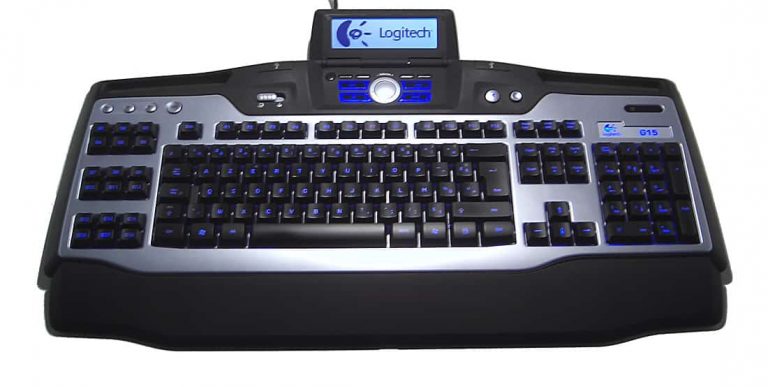 Buy Logitech G19 Gaming Keyboard 920-000972 Keyboard
HORI Tactical Assault Commander Pro
This is the official PS3 and PS4 keyboard designed specifically for first-person shooters. It's designed is unlike a traditional keyboard and really geared toward PS4 gamers. This compact keyboard is mapped to the analog sticks and buttons of the DualShock 4, and you can remap its keys to include functionality for the Share button or touchpad.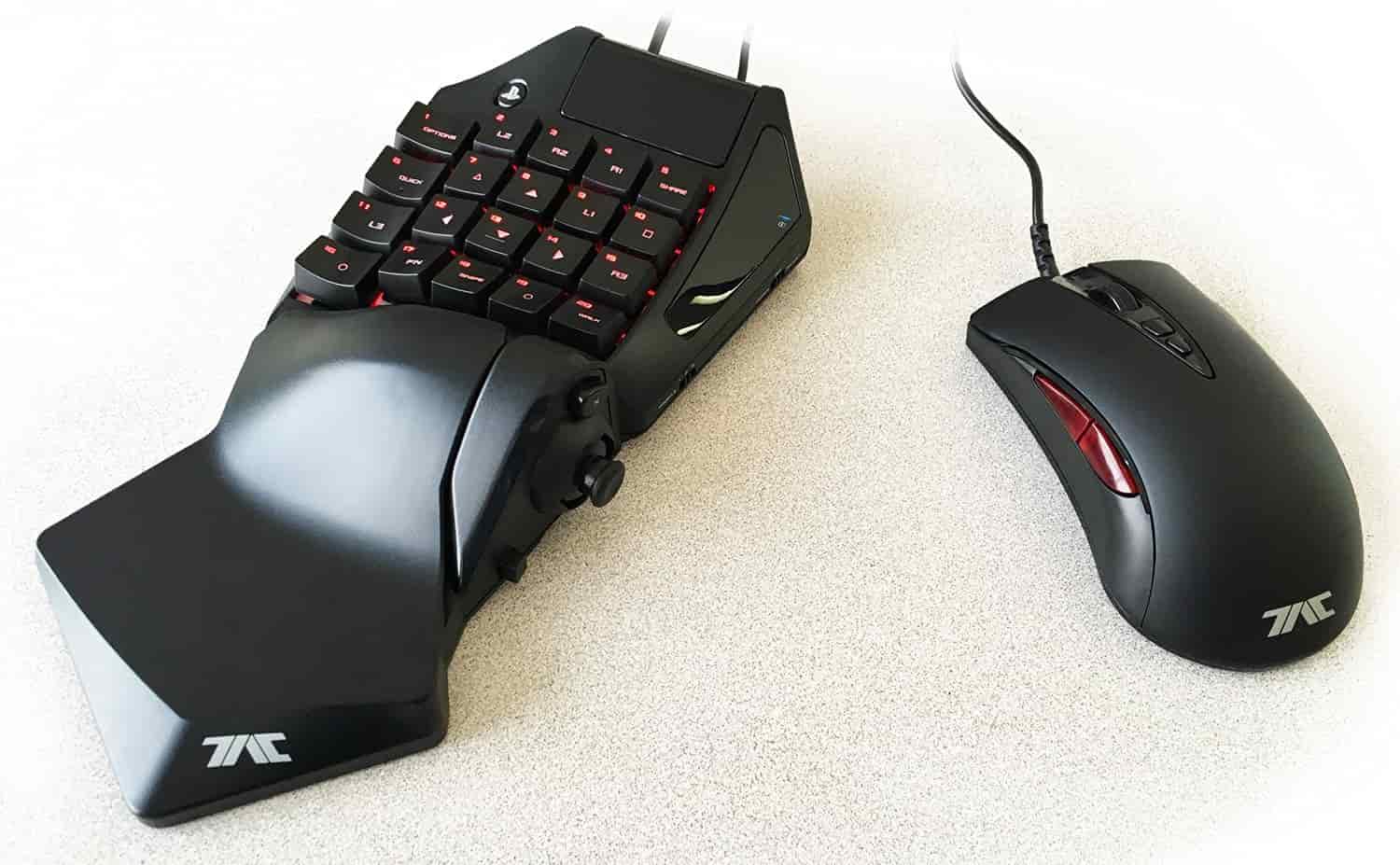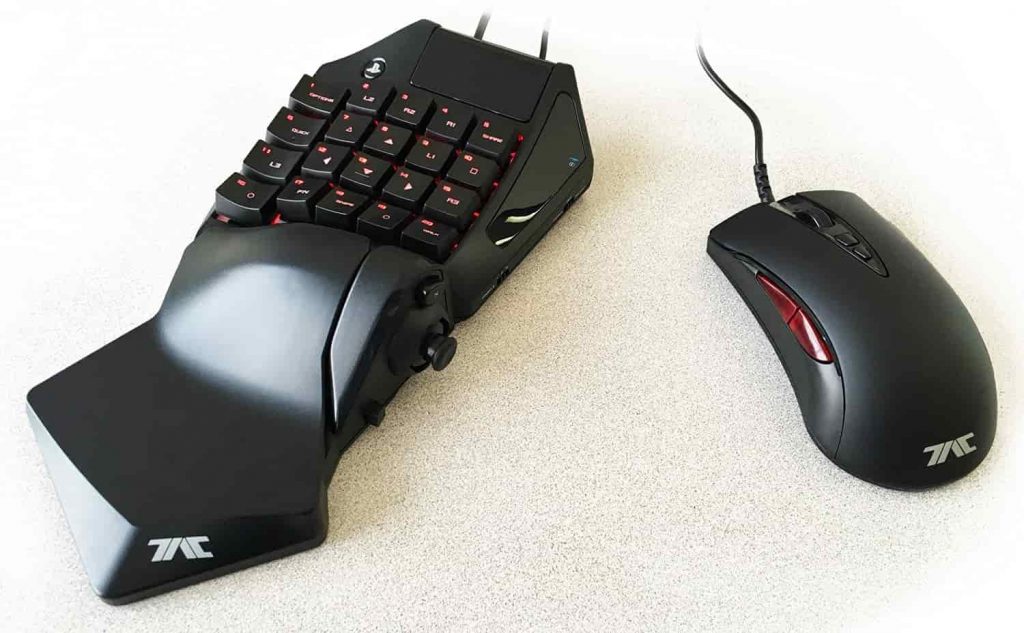 Buy HORI Tactical Assault Commander Pro (TAC: PRO) KeyPad and Mouse Controller for PS4 and PS3 FPS Games Officially Licensed by Sony – PlayStation 4
Related Content – Best PS4 Indie Games – Excellent Games Everyone Should Play
How To Play PS4 With Keyboard And Mouse
Sadly, as of right now, the support for keyboard and mouse on PS4 is poor. It's up to developers to decide whether it's a feature worth implementing and most choose not to. There are, however, some PS4 games compatible with keyboard and mouse, including:
If you want to play PS4 games with a keyboard and mouse there aren't many options, unless you opt for the HORI Tactical Assault Commander Pro, or an adapter.
Hopefully keyboard and mouse support for the PS5 will better when that console releases in 2020 with a range of PS5 games to support these control methods in turn.
Related Content – PS5 Confirmed Specs – CPU, GPU, SSD, Storage, 8K & More
PS4 Adapters For Keyboard And Mouse
There's numerous PS4 adapters on the market which connect wirelessly to your console and allow you to program your settings and keyboard. This allows you to play PS4 games like a PC player. The recommended PS4 adapters are:
Xim 4 adapter
VemonX adapter
IOGEAR
Using these methods you can play any PS4 game with a keyboard and mouse.
It's important to note that PS4 games are specifically designed to be played with a DualShock 4 controller, so it's going to be difficult to replicate the keyboard and mouse experience of a PC player to perfection.
Playing online casinos via PS4
For those gamers who also consider themselves gamblers, it also becomes easier to play their casino games or to join their favorite online casino websites. Even though there are some high-quality casino-themed games for PS4, some people don't like that you can't play them with real money. In this case, your choice shall be to play an online casino. If PC gambling using a keyboard and mouse is more convenient for you, you shall try it on PS4.
Related Content