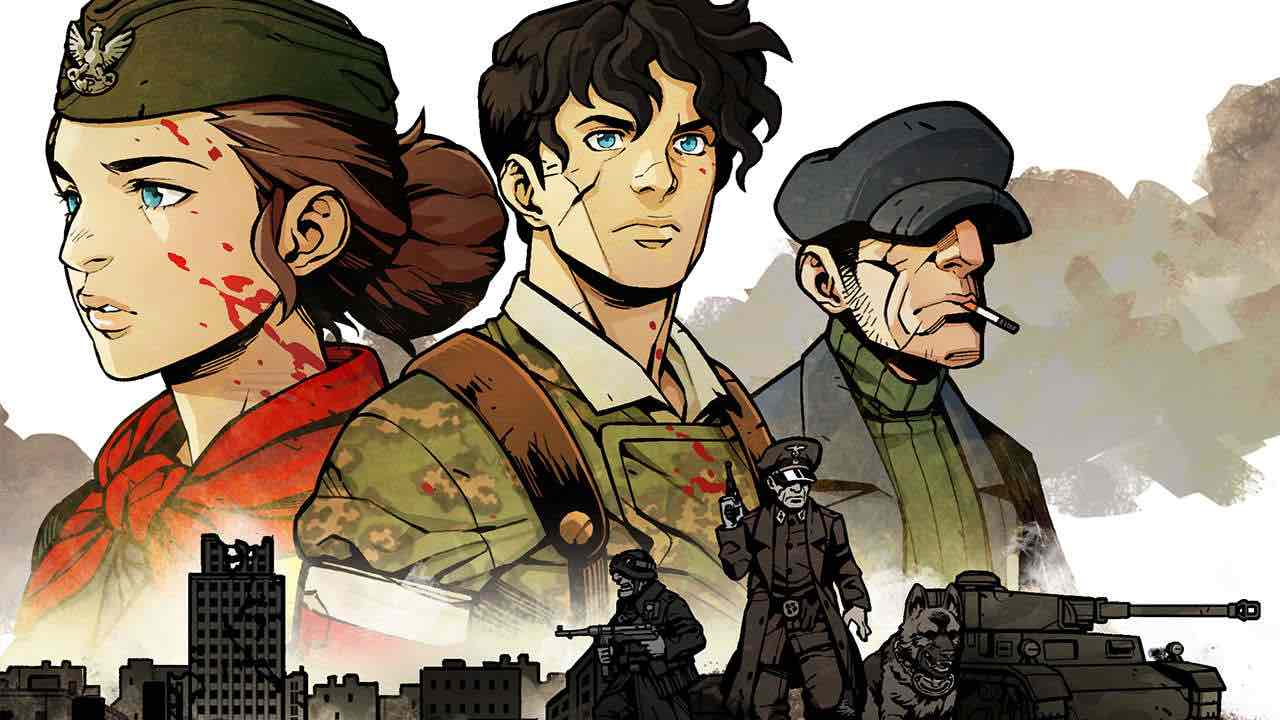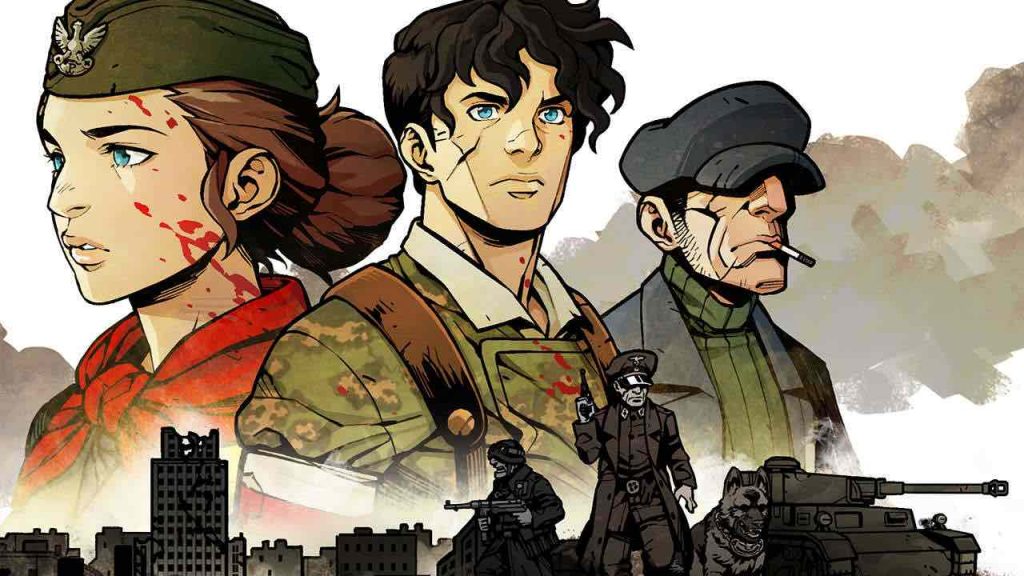 Though the next-generation of consoles isn't very far away with PS5 lurking over the horizon, there are still plenty of PS4 games to be excited about, so every week we'll be doing a feature on a game that we're looking forward to here at PSU. Chiefly, these games will tend to be upcoming titles that haven't been given a lot of press, and as such, we quickly go about breaking down what the game is about and what we're looking forward to about it. This week, we'll be taking a look at Warsaw from Polish developer Pixelated Milk and publisher gaming company (that's literally their name, if you're wondering – lack of caps and all).
Warsaw – What is it about?
Though games set in World War II are hardly new, the conflict was so broad and encompassed so many fronts that there are a still a great many battles that have yet to be chronicled by video games. Of them all, perhaps it's the Polish struggle which despite its relative significance to the war, has seen perhaps the least amount of coverage in video games.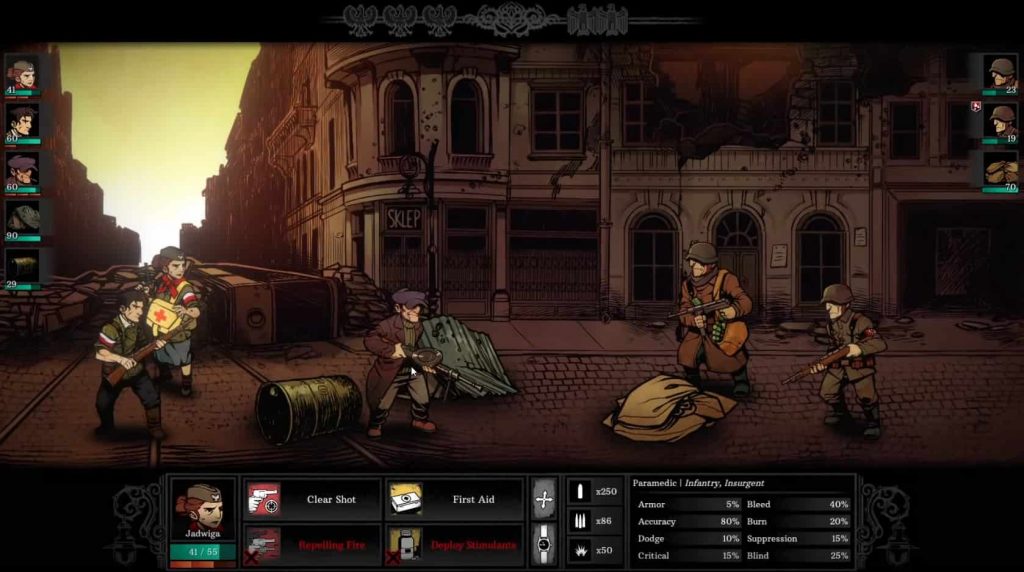 Well, all that changes with Warsaw. A turn-based tactical RPG set in the Polish capital during World War II, Warsaw puts players in control of a small, but determined bunch of rebels who must employ their unique skill-sets to wrest Nazi control from their beloved city in what history would recognise as the failed Polish uprising of 1944.
Warsaw – What do we like about it?
Immediately the first thing that attracts about Warsaw is the art style. If you cast your eyes across the screenshots adorning this page you'll see a game that is not lacking in artistic flair as the game boasts a beautifully hand-drawn aesthetic that is supremely easy on the eyes.
The fact that the protagonists are a rag tag bunch from all walks of civilian life is very much reflected in the numerous party members that you'll recruit – from elderly spies to young marksman, every group that you'll take into battle will be different and unique from the last.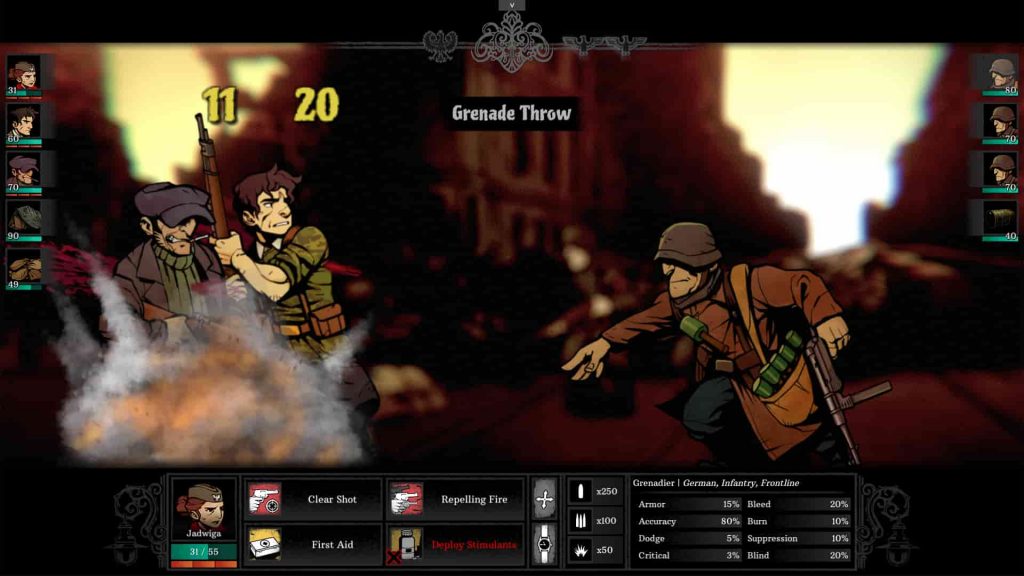 As well as immersing players in a range of historical conflicts and key events, Warsaw also encompasses a wide range of custom made battles and events that help to immerse players in the bespoke history of each person in the group.
Because of this, Warsaw looks to boast an immense amount of replayability and longevity as it encourages players to tackle the game multiple times with different group configurations. Also, it doesn't hurt that the game feels like a WWII skinned Darkest Dungeon – which in the grand scheme of everything seems to be a very good thing indeed.
When does Warsaw release on PS4?
As of right now, the Warsaw PS4 release date is set broadly as December 2019. As soon as we hear more, we'll be sure to let you know!
In case you've missed previous installments of Looking Forward, here are some of the other games that we think you folks should have on your radar: