Square Enix will return to the E3 stage with the Square Enix E3 Showcase 2018 conference getting sandwiched into a very busy Monday at the Los Angeles show of shows for video game hype.
We have an idea of what to expect, and some thoughts on what might. So let us delve into our Square Enix E3 2018 thoughts, predictions and more!
When is the Square Enix E3 2018 Conference?
The Square Enix E3 2018 conference is set to take place Monday, June 11 at 10am PT/1pm ET/6pm BST. Check out the full E3 2018 schedule.
Square Enix E3 2018 Conference Predictions/News
The Avengers Game
Avengers: Infinity War has consumed box office dollars like Galactus eats worlds, so the secret Avengers game in production over at Tomb Raider developer Crystal Dynamics getting a proper E3 reveal is almost perfect timing.
It's thought to be a third-person co-op title, but little else is known beyond that. It's been a while since that initial announcement, so it'd be lovely to catch a glimpse of Cap n' the gang brawling on the E3 screens.
Final Fantasy VII Remake
With Final Fanasty XV done, and Kingdom Hearts 3 looking likely to actually come out before the heat death of the universe, Square Enix need another game to have a ridiculously long development cycle, and Final Fantasy VII Remake is looking very much like being that game.
Still, it'd be nice if they showed some progress at E3, and in having its own show, surely it's a good time to at least think about it. Even if it has had a troubled development so far.
Kingdom Hearts 3
For many Kingdom Hearts fans, the wait for Kingdom Hearts 3 has spanned half a lifetime. The pace of new details arriving has quickened in recent months, however, and Square Enix's reassurance that the game is coming sooner rather than later has lifted spirits.
Of course, it's still a vague release window, so E3 2018 should be a fine time to show a bit more, maybe even nail down a release date!
Shadow of the Tomb Raider
Lara's latest adventure has been announced for a September release, and it stands to reason we will see more about it at E3.
Crystal Dynamics is off making an Avengers game so development duties have fallen to Eidos Montreal this time around. It'll be interesting to see if it takes a different spin on the character and mechanics with Shadow of the Tomb Raider.
Just Cause 4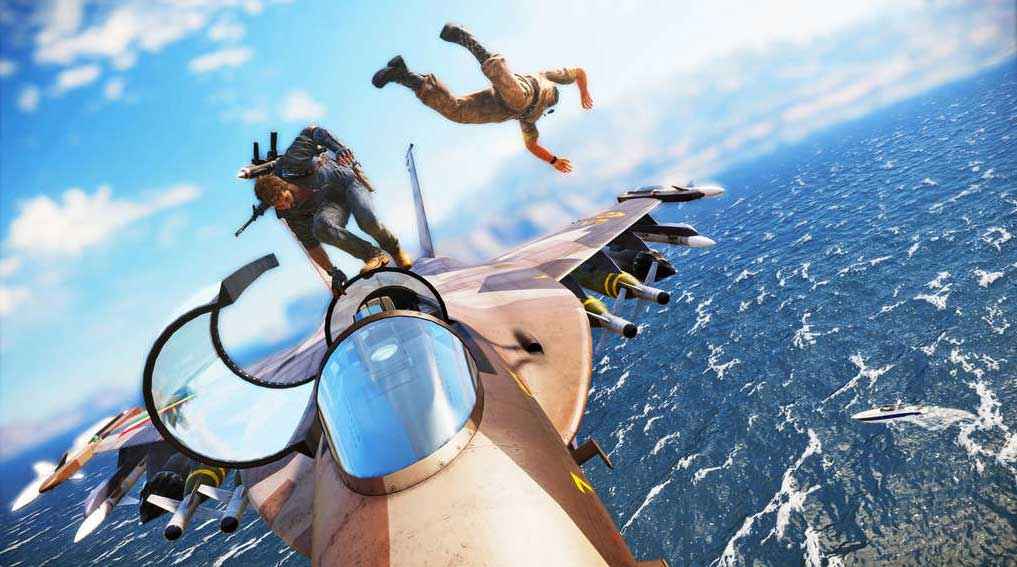 As part of the Walmart Canada mega-leak, we may have been teased that Just Cause is returning for a fourth high-carnage escapade.
Will we see Rico back? Will the game world be even bigger somehow? Can we finally have official multiplayer? Is it possible to have a frame rate? All these questions can be answered in time, but E3 should answer the more important one. Is Just Cause 4 a thing?
Life is Strange 2
DONTNOD will have just released Vampyr by the time E3 2018 rolls around. However that game is received, Life is Strange 2's reveal will be highly important to the French studio.
It's a known fact DONTNOD is indeed working on the next Life is Strange, and publisher Square Enix will be keen to stick the first trailer for it in the Square Enix E3 2018 conference.
What do you think we'll see at the Square Enix E3 2018 showcase?