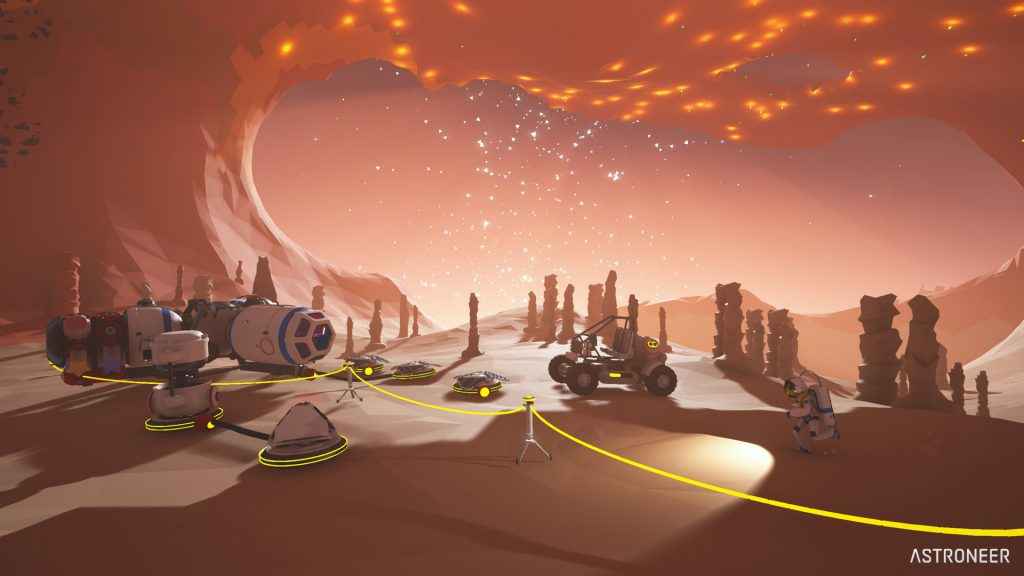 Astroneer, System Era's highly-rated sci-fi exploration game for PC and Xbox One, looks like it's coming to PS4. The sandbox adventure game launched into early access on Microsoft platforms in December 2016 and has received rave user reviews on Steam.
Astroneer has now been listed for PS4 at the Brazil rating board under publisher, Gearbox Publishing. Though there's no official confirmation, this is great news for fans of spaced-based exploration games.
Astroneer boasts procedurally-generation, open-world planets. In the space boots of an astronaut, you navigate the solar system by spacecraft and can land and explore planets in your lunar rover or by foot.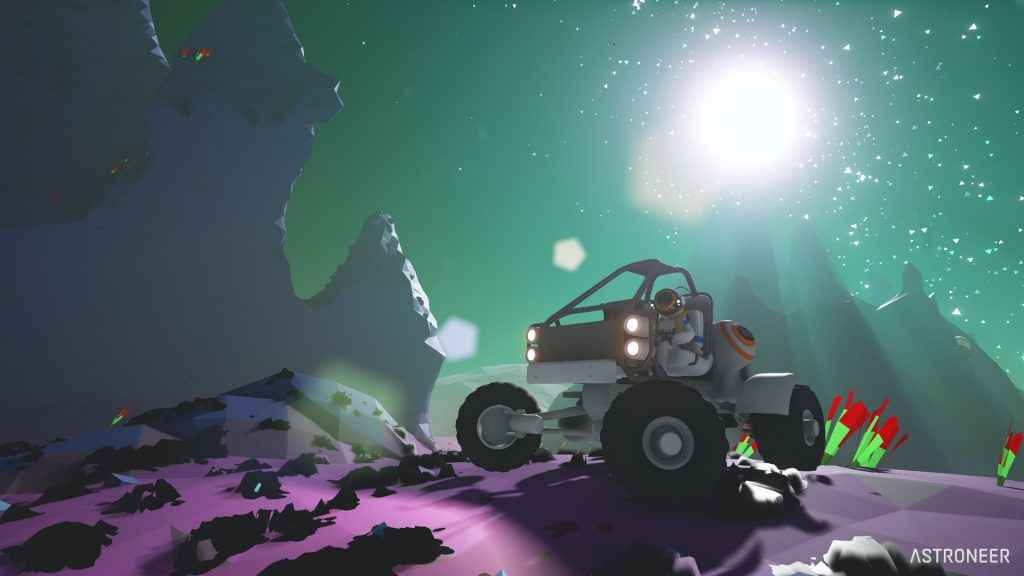 In a similar vein to No Man's Sky, you can mine resources and use them to craft various items, from oxygen reserve tanks to parts to upgrade your spaceship. Resources can also be traded as you attempt to colonize planets and strike it rich.
Featuring four-player online co-op, planet's terrain can be reshaped and there's the ability to create your own custom vehicles and modules. Until, Astroneer is officially announced for PS4, check out the Xbox trailer to see the game in action.
Interestingly, now that Astroneer has left early access and is deemed to be in good shape, we think it'll only be a matter of time until a PS4 release is announced.
Related Content