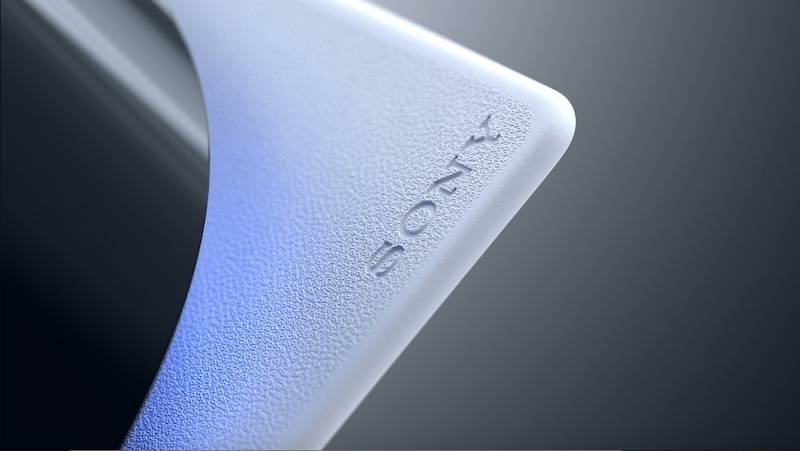 PS5 vs Xbox Series S/X, 7 Reasons To Switch To PS5 From Xbox S/X, Why Choose PS5 Over Xbox Series S/X – Sony and Microsoft's latest home consoles have been on the market for just over two years now, and if you were lucky enough to get on the next-gen bandwagon at launch amidst all the stock shortages, fair play to you! However, with a couple of years under their belt, some of the more glaring issues separating the consoles are starting to become more apparent. Yes, it's easy to poke fun at Xbox being a PlayStation site (we're gamers of all formats, for the record) but we'd argue the case that there's quite a number of reasons why you should switch to PS5 from Xbox Series S/X – at least for now.
I mean after all, even Microsoft thinks that PlayStation has an 'iconic' catalogue of games that are of a 'better quality' than what is available on Xbox consoles right now. For further reading, you can check out our in-depth PS5 guide, PS4 games that give free PS5 upgrades guide, all the best PS5 games available, all PS5 games that have enhanced graphics, PS5 games that support crossplay, PS4 games that run at 60 FPS on PS5, which PSVR games give free PSVR2 upgrades and our feature which details every game you'll be able to buy for PlayStation VR2 and our 2023 PS4 PS5 release date feature which highlights every PS4 and PS5 game releasing this year.
7 Reasons To Switch To PS5 From Xbox Series S/X
---
PlayStation Exclusive Games
---
There's no two ways about it: PS5 boasts a fantastic library of exclusive games, and Xbox Series S/X is suffering a bit on this front. Some of Microsoft's big hitters are years away, while PS5 owners can tuck into the following right now: Horizon Forbidden West, Gran Turismo 7, Marvel's Spider-Man Miles Morales, Ratchet & Clank: Rift Apart, God of War Ragnarok, Final Fantasy VII Remake Intergrade, The Last of Us Part I, Returnal Uncharted: Legacy of Thieves Collection, Demon's Souls, Ghost of Tsushima: Director's Cut, Nioh Remastered, Nioh 2 Remastered and Sackboy: A Big Adventure, to name just a few.
Beyond that, 2023 is already looking to be another fantastic year for Sony console owners. There's Final Fantasy XVI, Marvel's Spider-Man 2, Forspoken, not to mention all the unannounced titles that are no doubt in the works.
Don't forget the PS5 can play all of the PS4 exclusive games too. This includes The Last of Us Part II, The Last Guardian, Uncharted: The Nathan Drake Collection, Dreams, Bloodborne, Shadow of the Colossus, Days Gone, DriveClub, God of War, and Ratchet and Clank.
Further Reading – Every PS5 Game That Outperforms The Xbox Series X Version
PSVR 2
---
Sony's PSVR 2 is a massive advantage for PS5. Microsoft doesn't have any known virtual reality plans of its own, and while the headset is pretty expensive, it's already looking set to deliver a lot of promise. PSVR 2 is a complete game changer from its predecessor, offering more than just a shiny new coat of paint; the Sense controllers offer new layers of immersion, and the technology afforded by PSVR 2 brings a whole new dimension to virtual reality gaming, with higher resolution and more intuitive controls.
We're already getting PSVR 2 instalments in major Sony franchises including Horizon Call of the Mountain, while existing PS5 games such as Gran Turismo 7 and Resident Evil Village are also coming to PSVR 2, with free upgrades available for existing users.
Further Reading – PS5 Has Crossed 30 Million Consoles Sold As Of December 2022, The "Biggest Month Ever" For PS5 Sales
Access To PlayStation Classic Games From PS Plus Premium
---
While it's still early days with PS Plus Premium, Sony only looks set to grow its top-tier subscription service in its second year, which means more PlayStation Classics. There's obviously PSOne games, but also PSP and PS2, bringing more than two decades of gaming nostalgia under one roof to PS5 users. There's no denying that Xbox owners have access to great backwards compatibility, but you're still getting plenty of PlayStation history with Sony's offering.
Further Reading – Research Firm Estimates PS5 Sales Were Almost Double Xbox Series X/S Sales In 2021
The DualSense Controller
---
Do we need to explain this? The DualSense controller is an absolute masterclass of technical wizardry, and more than just an incremental evolution of the DualShock series. For starters, the controller is as comfortable as ever; this is to be expected from Sony, who always knew how to make you fingers and thumbs comfy.
Beyond that, the pad simply adds a greater layer of immersion thanks to the haptic feedback and adaptive triggers. There's something great about drawing your bow and pulling the string back and feeling the tension on the trigger or the sensation of gravel when driving a lot a dirt road that the Xbox Series S/X just can't replicate, and really pulls you further into the experience.
Further Reading – Best PS5 Games Ranked – 31 Of The Best PlayStation 5 Games
The Modern UI That Doesn't Look Outdated
---
There's no getting around the fact that Xbox Series S/X's user interface looks like it was slapped together by a blind squirrel in 2007. The PS5's UI is fresh, easy to navigate and a solid improvement over the PS3 and PS4. You've got access to everything you want without having to faff about, whether it's firing up a game, browsing the PlayStation Store, checking out your Trophy Collection, viewing your Friends List, or simply finding out what's hot on PS5.
Further Reading – Microsoft Calls Sony's Exclusive Titles "Iconic" And Are Of "Better Quality" Than Xbox Exclusives
PlayStation Plus Extra Rewards Heaps Of PS-Exclusive Content
---
While PS5 is backwards compatible with PS4 games, PS Plus Extra allows you to dip into a huge selection of PlayStation-exclusive content. This is basically what PS Now used to offer, so you get a bunch of PS5 and PS4 games as part of your membership, with 100s of games available to download.
Even less than a year after it launch, PS Plus Extra users can get their hands on the likes of Uncharted: The Nathan Drake Collection, The Last of Us Remastered, The Last Guardian, Shenmue 3, Ratchet & Clank, PixelJunk Monsters, Marvel's Spider-Man, Marvel's Spider-Man: Miles Morales, LittleBigPlanet 3, God of War, God of War 3: Remastered, Death Stranding and more.
What you're getting here are among some of the best PlayStation games from the past decade or so, on top of your regular free PS5 & PS4 games every month. That's just the tip of the iceberg, as there's dozens of third-party games at your fingertips beyond what's exclusive to Sony consoles.
Further Reading – Xbox Boss Says He's 'Open To Committing' To Sony For Call Of Duty Staying On PlayStation Long-Term
Resume Activities Via Game Cards
---
This is by far one of the best features of PS5: being able to hop straight back into a specific game activity using Game Cards. Still tackling a mission and want to resume? No problem, just hit up the Game Cards and your PS5 will take you right back into the action. No longer are you simply limited to booting up the game straight to the title screen like usual; you can now tailor your start-up to what activity you want to tackle next without having to navigate through various menus. It may seem like a small addition (consoles load so fast nowadays that booting up a game isn't a lengthy process) but it's one of those quality-of-life improvements that makes gaming that much more streamlined.
Further Reading – PS5 Pulls Ahead Of Xbox Series X/S As UK's Second Most Popular Console Of 2022