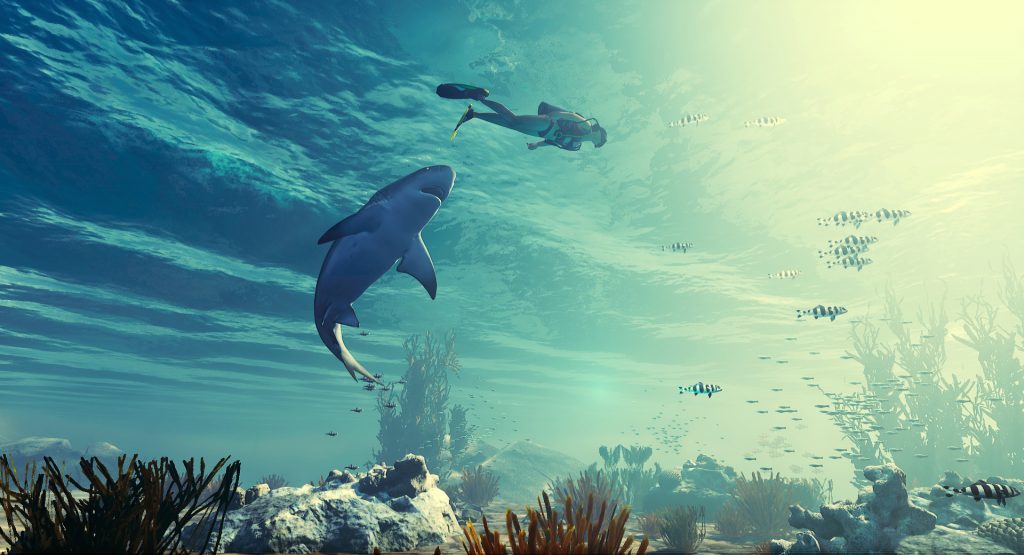 Maneater coming to PS4 as confirmed at The Game Awards 2019
Maneater PS4
The chances of a Maneater PS4 release are looking decidedly thin at this point. Only the PC version has been confirmed at this stage, and Epic Games revealed that it will be exclusive to its game store for an entire year. As such, it won't even hit Steam until 2020, let alone the possibility of a console release.
What Is Maneater?
Maneater is a single-player RPG, but with a unique spin. Rather than playing as a human character, you're actually a bullshark tasked with surviving the waters of the Gulf Coast. With your razor-sharp teeth at your disposal, players can tear into unsuspecting swimmers along the coast, ripping the limb from limb and giving the local population something to fear.
Maneater features a sprawling open-world to explore, with sunken wrecks, swamps, and more to explore as you avoid numerous throats, including Scaly Pete, a TV reality host who just happens to hate sharks. If you ever wanted to star in your own Jaws video game, then this is pretty much the nearest you're going to get.
Here's the official blurb:
You were cut from your mother's body and left to die in the unforgiving waters of the Gulf Coast. Your only tools are your wits, your jaws, and an uncanny ability to evolve as you feed. Anything and everything is on the menu… provided you kill it before it kills you.