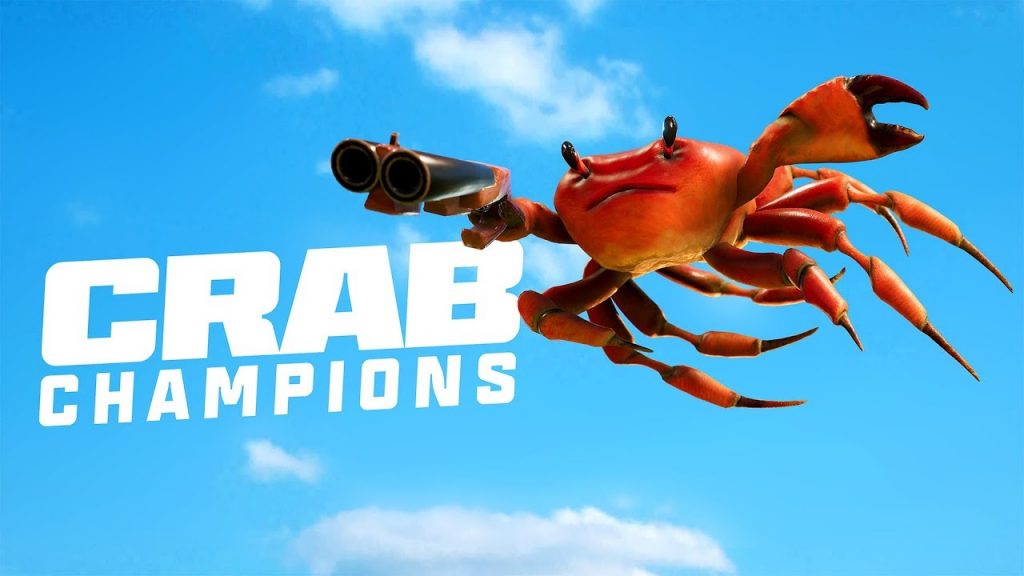 Crab Champions, against the combined forces of the cosmos seemingly, has become a real actual game that people want to pay money for. Based off of the viral music video meme Crab Rave (don't ask – just don't), Crab Champions is a much more fully fleshed and polished product which has gotten people asking – will a Crab Champions PS4 release happen?
Crab Champions PS4 Release
First some background. Crab Champions is a multiplayer online shooter where players take control of various crab types an engage in a whole bunch of third-person shooting action and crab-parkour (honestly, you can't make this stuff up) across a variety of pictureseque islands.
Looking surprisingly polished for a title with such humble origins, creator Noisestorm has said that he's hard at work putting a whole bunch of additional content into the game such as a tournament mode, additional parkour moves and, of course, lots of extra crabby music.
Related Content – The Best PS4 Split-Screen Multiplayer Games to Play with Your Friends (Or Foes)
Currently set for a PC release only, many people have wondered whether or not Crab Champions would be a thing – and at this stage, Noisestorm has yet to confirm either a Crab Champions PS4 or a Crab Champions Xbox One release.
Now given the early state of Crab Champions on PC, this makes sense given that Noisestorm would want to nail the PC version first before moving onto consoles. So while nothing has been confirmed as of this writing, we think there is a much better chance of a Crab Champions console release as and when development has concluded on the PC version of the game and it is released to gamers everywhere.
Until then however, you can see what all the fuss is about by checking out the Crab Champions trailer above and naturally, if or when we hear more about a Crab Champions PS4 release, we'll be sure to update this article.
Enjoy!
Related Content