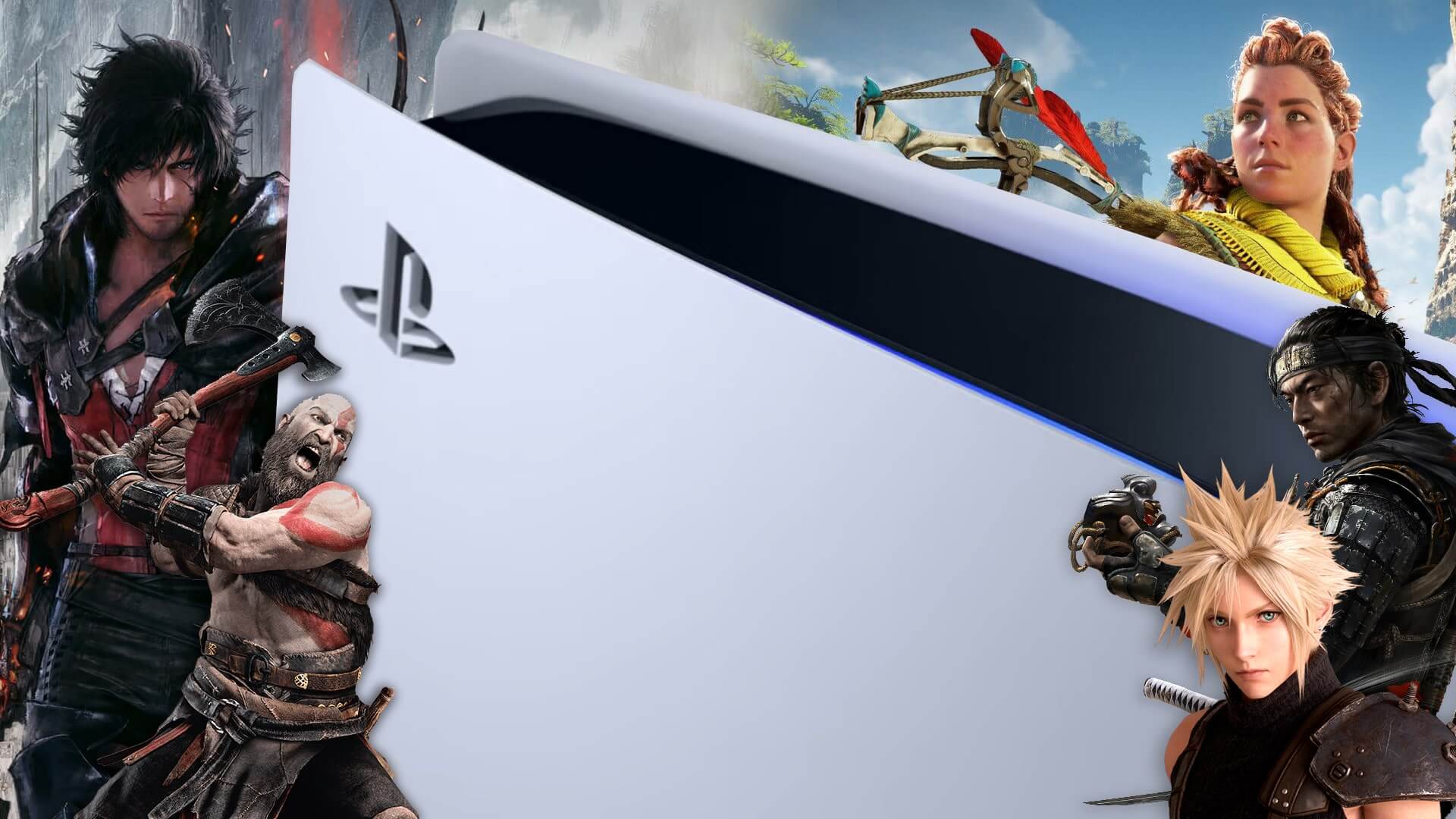 The PlayStation 5 is hard to come by nowadays. With every stock update, everyone is frantically hitting the refresh button on store pages hoping to nab an elusive PS5 console before they sell out. Well, not me. While a PS5 Slim model and PS5 Pro are probably still a ways out, I've decided to wait for a PS5 limited edition bundle. When can we expect to see a PS5 Slim, Pro or Limited Edition bundle? That's what we'll dive into in this article.
Why have I decided to wait you might ask? The original reason was due to the internal SSD storage being limited to only 825GB (667.2GB of actual usable space). However, this issue has been resolved with the recent system software beta 2.0 update that added support for the extra M.2 SSD slot. Now, you can install a 3rd party SSD from Western Digital or Seagate expanding storage up to an additional 4TB (albeit at a hefty price tag). For a full rundown of PS5 compatible SSDs, check out our guide here.
The second reason, I'm a collector. During the PS4 era, I started with a base PS4 console, later upgrading to the God of War PS4 Pro 1TB bundle. Why? Well, I love the visual aesthetic of Leviathan Grey console and controller dawning the Norse glyphs. The extra performance in boosted CPU and GPU clock-speeds and larger HDD was obviously a nice bonus as well. Eventually, I installed my own Crucial MX500 1TB SSD to get better load speeds. Ever since this purchase, I have decided if I'm going to spend $500-$750 on a new console, I want something collectible or the premium version of that console.
Where Are The The Limited Edition PS5 Bundles?
---
Good question. I'm not talking about the boxed bundles like the Killzone: Shadow Fall or Battlefield 4 bundles that launched with the PS4. That's just a base console bundled with a game in a unique box. I'm talking about limited editions like the glacial white Destiny bundle, the Amazing-Red Marvel's Spider-Man bundle or the aforementioned God of War PS4 Pro bundle.

Sony not releasing a Ratchet & Clank: Rift Apart PS5 was certainly a missed opportunity while a Ghost of Tsushima Director's Cut edition would have been cool (and much needed) too. However, due to COVID-19, we can cut Sony some slack. Sony is already facing hardships keeping manufacturing up with demand.
Further Reading:
Looking forward, what are some upcoming system sellers that Sony could create limited edition bundles for? The first candidate that comes to mind could be Horizon Forbidden West, which was recently delayed to Q2 of 2022. Perhaps Gran Turismo 7, Final Fantasy XVI, Forspoken or God of War: Ragnarok could be options as well.

When Can We Expect A PS5 Slim?
---
While hardware revisions are common throughout the life cycle of a console to reduce costs or fix hardware issues, Slim and Pro editions are usually several years after release. The PS4 Slim and PS4 Pro released on September 15 and November 10 of 2016. Nearly three years after the initial launch of the console.
The PS4 Slim was 40% smaller than the original model. This required technology advancements in reducing power consumption by 52% over the base console. Also, Sony improved the Dualshock 4 controller and provided new features like 5GHz WiFi support, which greatly improved online play and downloads.
In order for Sony to make a PS5 slim, the CPU, GPU and SSDs will need to be modified to lower energy usage so overheating isn't a problem. Some people have already commented that the extra M.2 SSD slot may have overheating issues without a proper heatsink. As such, it is conceivable that Sony may opt to remove the extra M.2 slot in the slim model and just increase the size of the internal SSD down the road.
When Can We Expect A PS5 Pro?
---
As for the Pro version, this is more dependent on meeting industry needs. The PS5 may not need a Pro version for quite some time, as 8K displays and gaming won't be mainstream for a while. In addition, industry improvements like AMD's FidelityFX and FSR will help games hit higher frame rates and resolutions without having to upgrade system specs.
What may lead to an eventual PS5 Pro model is the need to increase performance for features like VR. Sony hasn't clearly shown what their plans are with the next iteration of PSVR 2, other than they are working on it. However, VR is very demanding, especially if they plan on showcasing 8K display.
The other push for a PS5 Pro model is if 4K @ 60fps becomes the staple for gaming. Most games that target 4K @ 60fps have to make some sacrifices, mainly when it comes to raytracing. The Nanite and Lumen technology featured in Epic Games' Unreal Engine 5 will require much needed horsepower as well.
Further Reading:

One Day, The Wait Will Be Over
---
The demand for the PS5 is still high, making it near impossible to get your hands on one. Since you've waited this long though, might as well wait for a special edition.
If you're standing by on a PS5 Slim or PS5 Pro, however you may have to wait a while. These hardware updates are still a few years out and it's hard to say what we might get. Although, it's reasonable Sony will release a limited edition of one of its next biggest system sellers within the next year.
Could it be a Horizon Forbidden West bundle? A limited edition PS5 for God of War: Ragnarok? Heck, it doesn't even have to be a first party title. Sony has partnered with Activision before releasing limited edition bundles for both the Call of Duty series and Destiny series. Or possibly, partnering with Square Enix and releasing limited edition PS5 bundles for Forspoken, Final Fantasy XVI or Final Fantasy VII Remake Part 2. The latter being my personal dream item.
What games would you like to see a special edition console bundle released for? Or if you're waiting on a PS5 Slim or PS5 Pro, what features or system spec improvements would you like to see? Let us know in the comments section below, or pop on over to our forums and start a discussion.