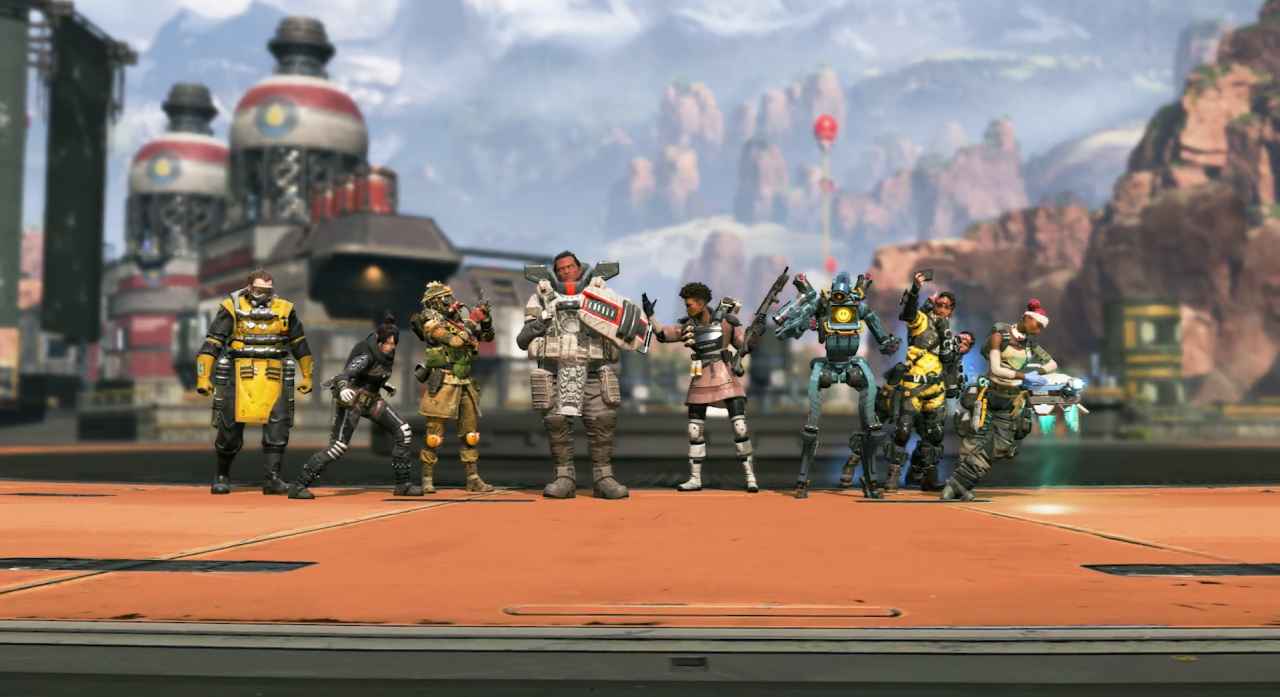 Since the launch of Apex Legends on PS4, Xbox One and PC, we've been playing every day and have picked up some useful tips and tricks to pass. In the following guide, we'll be passing on those Apex Legends tips to you.
You'll also find some top tricks to help you win in our strategy guide! This includes discovering the best weapons, landing locations and an overview of all characters in Respawn's new Battle Royale game. So, grab your PlayStation Plus pack (for free), start playing and check out all guides below.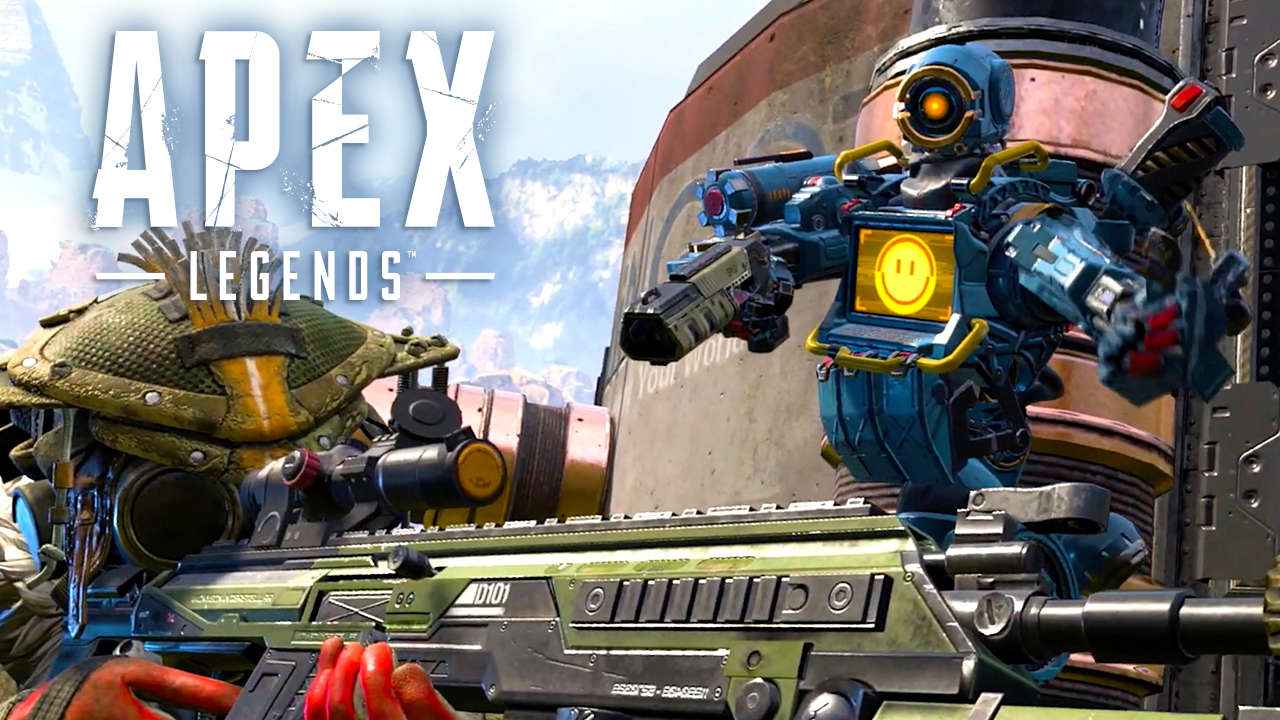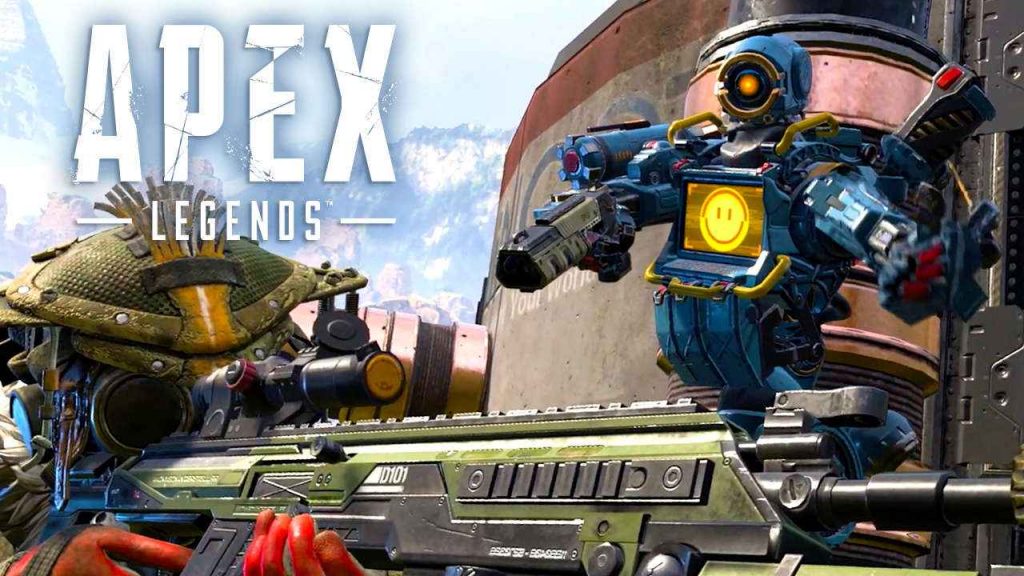 Apex Legends Tips
Choose your starting location on the map wisely
You want to head for a place that is heavy with loot so you can grab a weapon as soon as possible. However, head somewhere with too many players and you could be killed within seconds.
Pro-tip: Press the d-pad before you drop to bring up the map. You'll see a supply ship moving through the sky. Land on this and you're guaranteed some great gear.
Also, check out the blue circle on the map. This is a high-tier loot location. There may be a lot of competition in this area, but if you take the risk you could get your hands on a decent weapons and attachments early on.
Loot care packages
Alongside the static crates that you'll find on the map, keep an eye out for the crates that drop. You'll hear an audio warning that there's a crate incoming. Check the map and you'll a blue circle where it's about to drop. These crates often carry legendary gear so are worth getting to before your enemies.
Move across the map faster
We initially thought that you couldn't wall run, but you can, sort of. Just hold down the jump key when in front of a cliff-side or building while pushing your left thumbstick forward.
Make a quick escape on a red balloon
You know those yellow ziplines that you can use? Look out for the ones with a red balloon at the top. Zip up these and you'll launch into the air. This is a great way to escape quickly if you need to, or fly across to another area on the map.
Choose your character wisely
Experiment with all the classes to find out your favorite squad combos. We always bring Bloodhound and Bangalore with us. They make a great team. Our favorite move is using Bangalore's tactical skill, pressing L1 to fire a canister of smoke. Then using Bloodhound Legendary skill where he can see enemies through smoke and move faster. It's a lethal combo!
Don't move too far away from teammates
Like most Battle Royale games, Apex Legends relies heavily on team-work. Get taken out too far away and they may not get to you in time to revive you, or grab your banner so you can respawn. There's some great options in the game, so you can apply strategy even if other players do not have their mic plugged in.
Use the radial dial to issue commands to your squad, and use it to let them know there's enemies in the region by tagging the area where you've seen them.
Revive team-mates
It's going to be tricky to win a round if you don't have at least one other member of your squad with you. It's often worth risking your life to ensure that you have a full squad when it comes towards end-game. If a team-mate is fully down, run over him to grab his banner. You'll then have to go a beacon, marked green on the map to respawn him.
Look out for gold equipment
Though the stats are the same as purple equipment, gold equipment has extra perks. These include quicker ultimate moves, faster med pack healing and even a self revive perk.
Fill your inventory with items you need
There's no point picking up ammo and attachments for a weapon you don't have, you're just using up space. Make sure you know what you're looking for as soon as you pick up a weapon. Check which type of ammo and attachments it needs, and maximize the space in your inventory.
Share your inventory with friends
Notice that a team-mate is low on health and you have a few med-kits you don't need right now? Press options, choose the item and drop it on the floor. Press R1 while pointing at the item to highlight it to your squad mate.
Ping
A great feature in Apex Legends is the ability to ping items. This can be loot crates, weapons, attachments and more. These will then flag up on the map for your team-mates. This is extremely useful because although you may have something already, like a helmet or shield, your team-mates might not. Now they can go and pick them up.
Hide while healing yourself
Whether you're using a syringe, med kit or Phoenix kit, make sure you're somewhere safe, preferably where an enemy can't see you. It takes a good few seconds to heal yourself, which makes you vulnerable.
Loot enemies that you kill
Once you fully down another player, they'll drop all their inventory in a crate. Always check them and take what you need.
There are just a few Apex Legends tips and tricks to get your started. For a more in-depth look at the free-to-play Battle Royale game, check out our other guides.
Apex Legends Guide
Apex Legends Character Guide
Apex Legends Roadmap
Apex Legends Patch Notes/Updates
Apex Legends News
Wallpapers And Themes
We'll be adding to our Apex Legends guide frequently over the coming weeks, so be sure to check back.