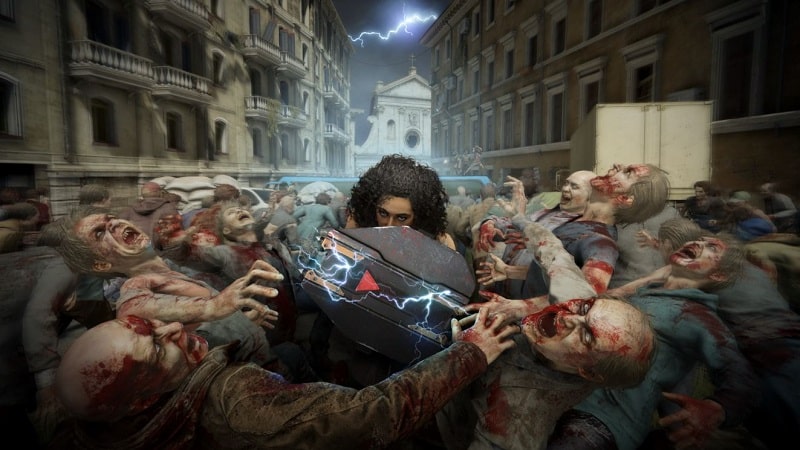 Halloween Horror Games Ranked For 2021 – The Scariest And Spookiest Games For PS4, PS5 In 2021. It's that time of year again – you know the one, the time where we all love to get absolutely scared out of our wits and play games that effect the same result. Luckily for you (but not so lucky for your nerves), we've got the best Halloween horror PS4 and PS5 games ranked for 2021 that you should play in order to get your freaky frills in. For further reading you might want to check out our guides on the best PS5 games, best PS5 exclusives and best PS5 horror games to name just a few.
Halloween Games Ranked For 2021 – The Scariest, Spookiest Games For PS4, PS5 In 2021
---
Halloween Games Ranked For 2021 – The Scariest And Spookiest Games For PS4, PS5 In 2021:
1. Resident Evil Village
---
Capcom's latest outing in its long-running series is an epic slice of gothic-flavoured horror, as Resident Evil 7's Ethan Winters returns to the fold to rescue his kidnapped daughter. What follows is a perfect blend of the puzzle-solving, exploration and blood-splattering action, backed up by one of the most barmy plots the franchise has seen to date. But don't let that put you off.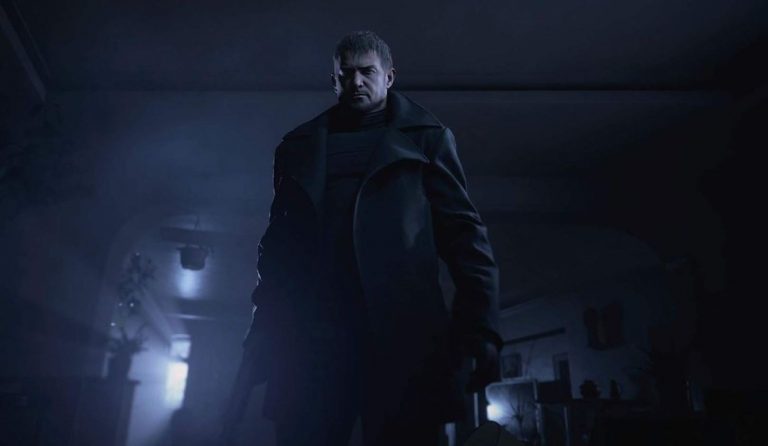 Resident Evil Village is one of the biggest games in the franchise to date, the titular location offering a Metroidvania-esque progression that hasn't been seen since the classic games, a superb bestiary that dwarfs anything we've seen before, epic bosses, and some genuinely stomach-knotting moments of suspense and terror. Throw in some meaty collectibles, and you've got the best horror romp on PS5 to date!
2. A Plague Tale: Innocence
---
Easily the highlight of the July 2021 PlayStation Plus line-up, A Plague Tale: Innocence on PlayStation 5 represents a stunning and eye-opening upgrade over the already beautiful PlayStation 4 version of the game.
As noble blooded siblings Amicia and Hugo De Rune, players must navigate their way across the grim hellscape of Dark Ages France as the country writhes and struggles in the grip of an overwhelming rat plague. With gorgeous 4K resolution and 60 frames per second visuals with greatly improved lighting and shadow effects, A Plague Tale: Innocence is as essential a horror game now in 2021 as it was back in 2019.
3. The Dark Pictures Anthology: House Of Ashes
---
The best entry in a series that already boasts a number of great horror games, The Dark Pictures Anthology: House of Ashes is a tremendously spooky horror game where you (or a group of friends), find yourselves taking control of an elite combat unit and an Iraqi soldier as the two sides clash deep in the desert – and awaken an ancient evil in the process.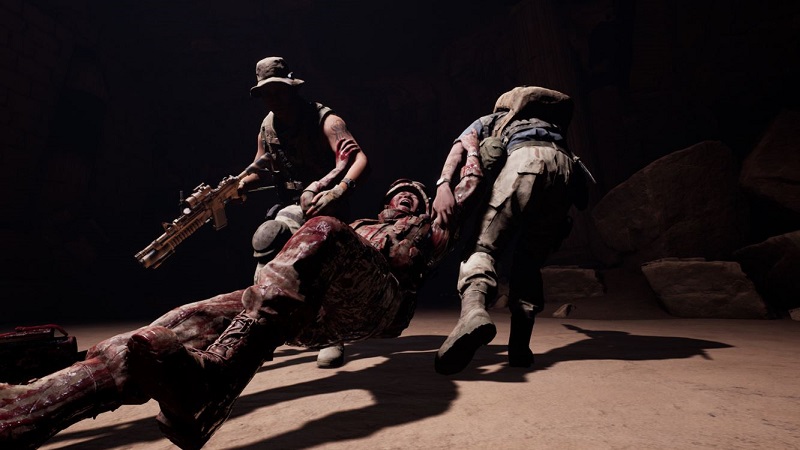 Filled with all manner of twists and turns, jump scares and multiple endings, House of Ashes combines stunning visuals, well-written characters and a terrifying story to great effect. Even better still, if you can get multiple friends around your console, you can each pick a character and take turns passing the controller around in one of the most enjoyable multiplayer experiences of recent years.
4. Quake
---
Everyone always thinks of DOOM as the godfather of the FPS genre – and in many ways they're right to, but so often people overlook DOOM's true successor – Quake; a thunderously gothic horror FPS that set the genre on fire when it released on PC back in the mid 1990s.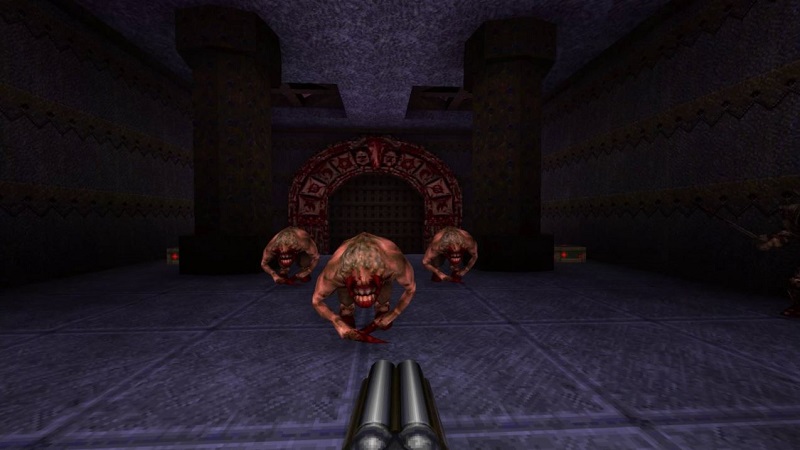 With its rollicking Nine Inch Nails soundtrack and grim, full 3D worlds stuffed with all manner of gothic and cosmic horrors, Quake has made its return on PlayStation platforms nearly three decades later. Boasting all of the single-player campaigns (including an all-new expansion designed by Wolfenstein developer Machinegames), full online deathmatch and co-op play and also 4K, 120 FPS visuals for PS5 owners, Quake has returned in its ultimate form and you should absolutely, positively see what all the fuss is about.
5. Back 4 Blood
---
The spirit of Turtle Rock Studios superb zombie shooter Left 4 Dead is alive and well in Back 4 Blood, the spiritual successor to one of the best multiplayer FPS efforts of all time.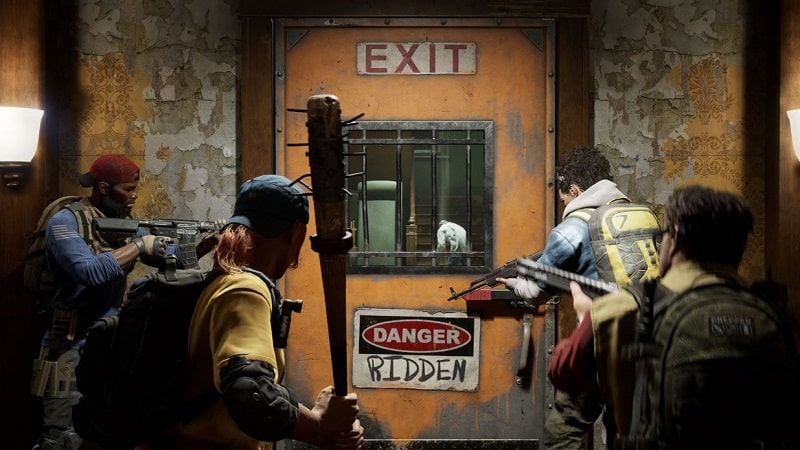 Bringing the multiplayer, zombie horde FPS concept bang up to date with cutting edge visuals and terrifying enemies, Back 4 Blood also innovates with an intelligent new card system that allows you to minutely tailor your playstyle (and the scenarios that you take part in), accordingly. Wanted to play Left 4 Dead on PlayStation? Back 4 Blood is absolutely as close as you'll ever get.
6. Observer: System Redux
---
Bloober Team completely revamped its much-loved horror romp for PS5 and Xbox Series X with Observer: System Redux, offering a sumptuous visual overhaul, new story content, and full support for the system's DualSense controller. This is the definitive way to experience Observer for newcomers and fans alike.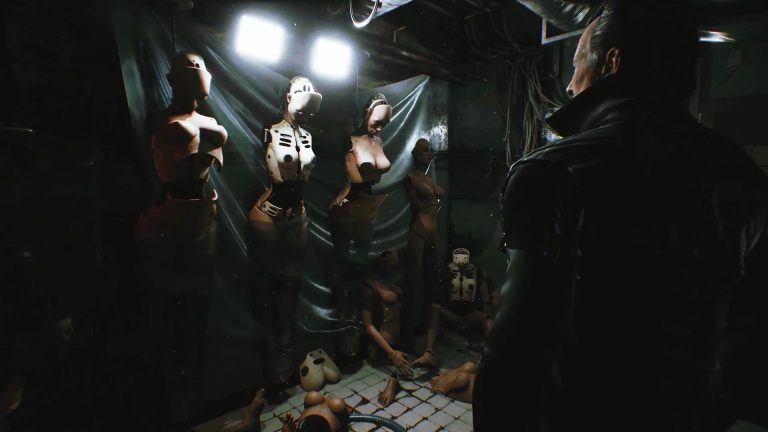 Featuring a gorgeously-detailed dark cyberpunk world to explore, Observer: System Redux is a brilliant example of what PS5's extra technical prowess is capable of, featuring some stunning implementation of ray-tracing and other visual treats.
Further Reading:
7. World War Z: Aftermath
---
Not only the definitive version of one of the most underrated (and enjoyable) multiplayer zombie horde shooters on the market, World War Z: Aftermath expands the horizons of one of the best shooters of 2019 with an all new levels, heroes and content for players to blast their way through.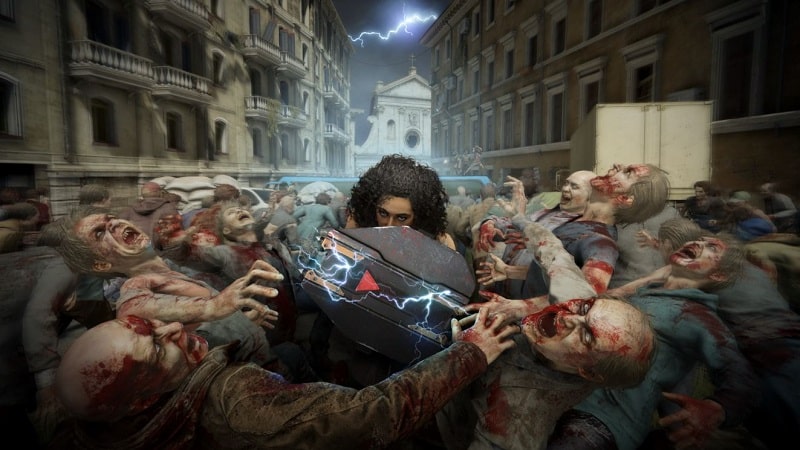 Certainly similar to the likes of Left 4 Dead and Back 4 Blood, World War Z: Aftermath separates itself from those games by boasting a unique horde mechanic that has literally *hundreds* of zombies tearing through the streets at any one time. Throw in an all-new first-person view and all the DLC released to date and it soon becomes clear that World War Z: Aftermath is of the best games to play this Halloween.
8. Dead By Daylight
---
Arguably one of the most terrifying online multiplayer experiences you can have, Dead by Daylight has up to four players attempting to escape from a fifth player controlled killer. With a wide variety of tactics, special abilities and deep progression at your disposal, Dead by Daylight is absolutely hair-raising stuff; though it's fair to say that the humble PS4 hardware couldn't really get the most from the game.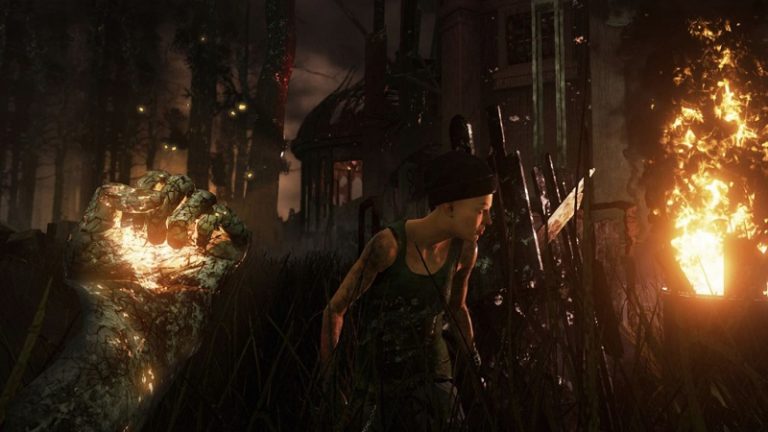 Now boasting a free stunning PS5 upgrade, Dead by Daylight on PlayStation 5 is precisely how this great horror game should be played. With a locked 60 frames per second, higher resolution visuals and improved detail, Dead by Daylight is now utterly essential for fans of PS5 horror games.
9. Little Nightmares II
---
The sequel to one of the most surprisingly clever (and terrifying) platforming horror games of recent years, Little Nightmares II doubles down on the thick atmosphere and pant-wetting terror that so well defined the original as a must-have for horror fans.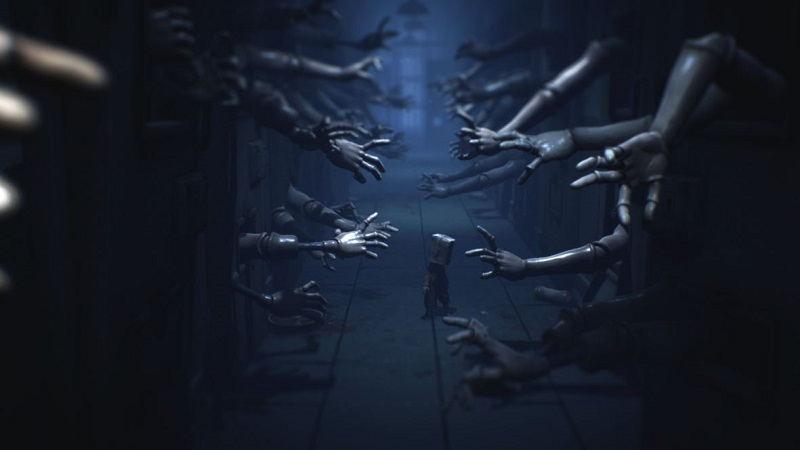 With two different playable characters and a range of grim hospitals, asylums and more that are filled with all manner of unspeakable horrors, Little Nightmares II deftly blends stealth, platforming, puzzle-solving and white-knuckle terror in a way that very few games manage to do these days.
10. The Sinking City
---
Definitely one for fans of Lovecraftian horror, The Sinking City whisks players off the half-submerged town of Oakmont as a private investigator who must investigate a mysterious cult.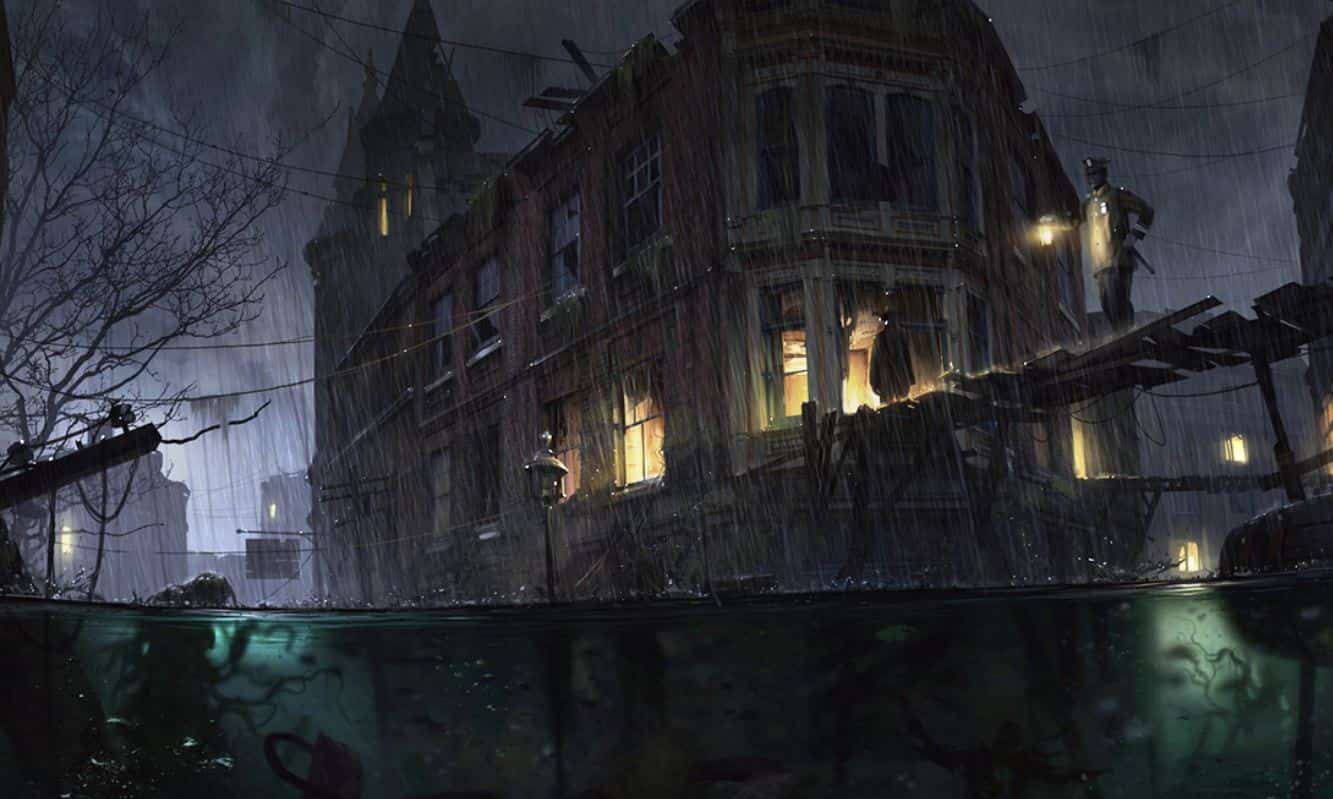 Absolutely drowning in atmosphere, The Sinking City is a grim, open world detective adventure that deeply leans into Lovecraftian horror in a way that very few other games manage to do. Even better yet, on PS5 The Sinking City is massively enhanced over the PS4 version of the game, with a native 4K resolution presentation that screams along at 60 frames per second with improved lighting and shadow effects.
11. Alan Wake Remastered
---
Remedy's cult horror classic has been given a spit and polish for modern platforms, Alan Wake Remastered is just as captivating as it was 11 years ago. Boasting improved lighting effects, visuals and a silky-smooth frame rate, the game's setting of Bright Falls is soaked in atmosphere as you fend off possessed foes known as the Taken in frantic combat that combines the use of a flashlight and traditional firearms.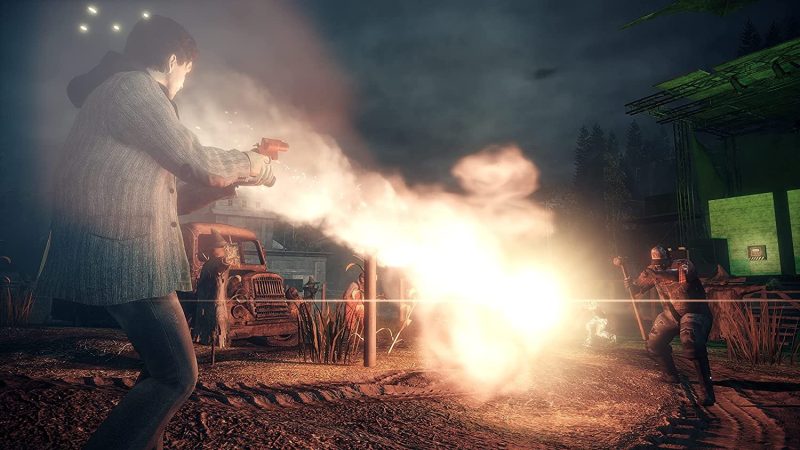 Alan Wake's core gameplay is punctuated by key story beats and pulse-pounding combat, with chapters capped off in TV episodic fashion. This allows Remedy to whet your appetite for the next major narrative revelation, leaving you wanting more and ensuring you are hooked on Wake's troubled tale. With heaps of collectibles and crunchy combat, Alan Wake Remastered weaves its own unique brand of terror that is refreshingly old-school but no less enjoyable.
12. Vampyr
---
Casting players as newly turned vampire in turn of the century industrial London, Vampyr from Life is Strange developers Dontnod Entertainment is a tasty mixture of action RPG style combat and the non-linear, branching progression and story that the French developer is known for.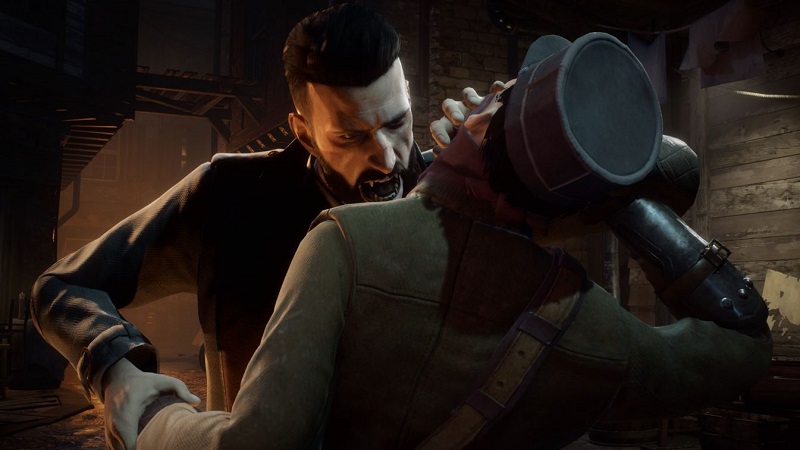 Though Vampyr has been around for a few years now, a recent PS5 patch has thrust the game into the glorious realm of 60 frames per second gaming making a return to Dontnod Entertainment's most underrated title a delectable proposition indeed. Do you protect the people of London or do you give in and feed on them, becoming stronger as you do so? The choice is yours.
13. Lost In Random
---
A quirky action RPG that comes from the twisted minds that brought us the likes of Flipping Death and Ghost Giant, Lost In Random is a gothic fairytale where players must save Halloween world filled with all sorts of odd folks from a terrifying evil.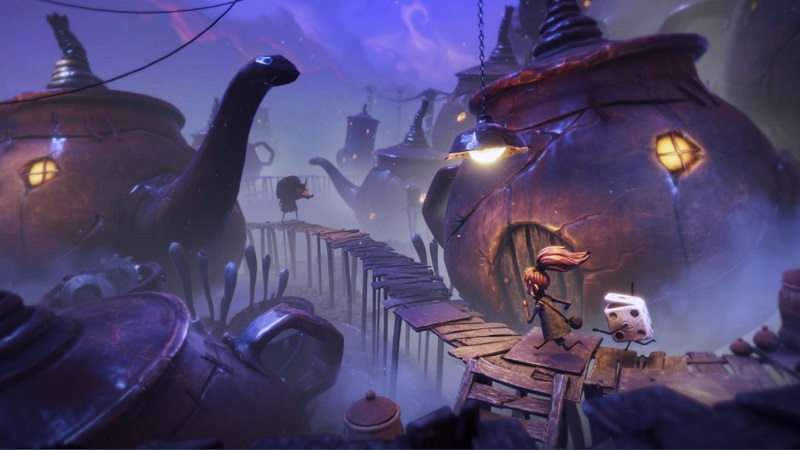 Combining Legend of Zelda style action adventure with a neat card system that allows you to cast all manner of defensive and offensive spells to stymie your opposition, Lost In Random is a delightfully spooky offering that is absolutely drowning charm.
14. Diablo II: Resurrected
---
There's perhaps nothing more terrifying than taking on the forces of Hell. Luckily, in Diablo II: Resurrected, you are an extremely powerful warrior whose job is to do just that.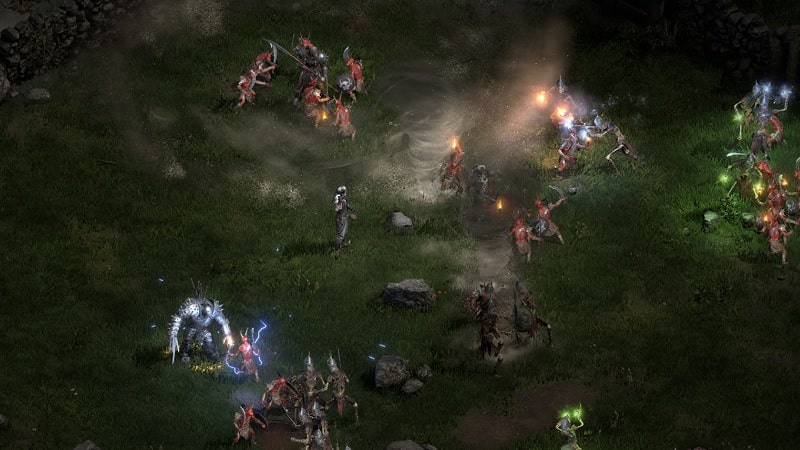 A remake of the classic dungeon crawler sequel, Diablo II: Resurrected is a sprawling hack and slash RPG that permits up to 8 player co-op play and has quite literally hundreds of hours of gameplay. Filled to brim with all manner of grotesque evil horrors and a veritable avalanche of loot to nab from their twitching corpses, Diablo II: Resurrected is a roundly horrifying hack and slash offering given fresh life in 2021 on PS4 and PS5.
15. Hunt: Showdown
---
Released all the way back in 2018, Hunt: Showdown has aged like a fine wine in the weeks, months and years since thanks to the content kicked out by developer Crytek on a frequent basis. An absolutely terrifying online multiplayer title set in the Louisiana swamps at the end of the 19th century, Hunt: Showdown offers a hair-raising experience quite unlike any other game in this feature.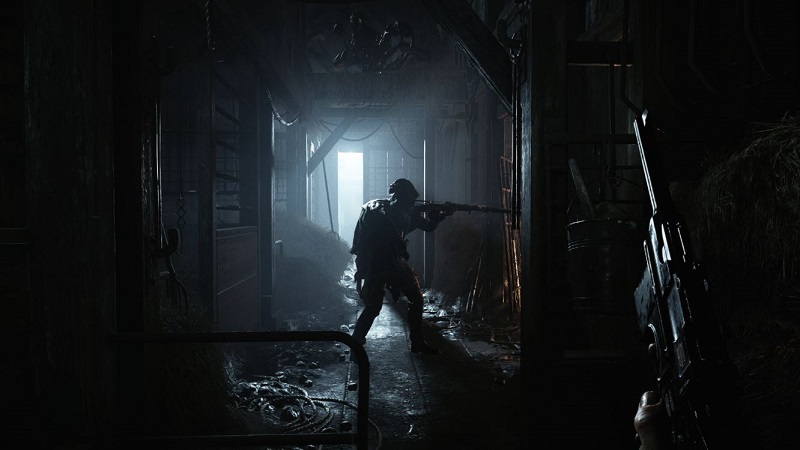 As a vicious bounty hunter out to secure some hunt some terrifying creatures, the sense of fear and terror in Hunt: Showdown has no upper limit. Bloated corpses emerge from the swamp to tear you limb from limb, while demonic creatures set the world aflame at a moment's notice. A hugely intense and taut experience, Hunt: Showdown is as much a game about immersing yourself in endless terror, as it is double crossing your fellow hunters and escaping with the loot.