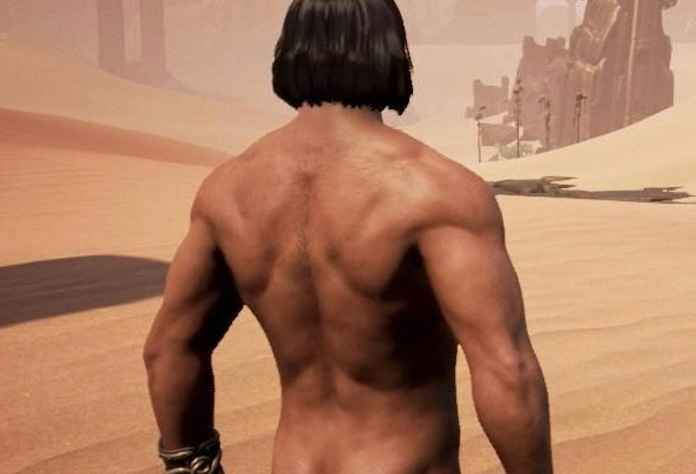 People are on the search for the Conan Exiles penis. Conan's flaccid member is the talk of the town, but can you actually get full nudity in the PS4 version?
Well, the answer is yes and no. It appears to be a regional decision because players are reporting in the European Union, in places like the UK, France and the Netherlands, that the Conan Exiles full nudity option is available. However, it is not available in the United States.
The reason is that having full nudity in certain territories would have increased the game's rating. The ESRB Rating is M in the US, which only allows for partial nudity, in the UK it's PEGI 18 which allows for full nudity in a non-sexual context.
The Conan Exiles account sums it up nicely:
Full nudity will be made available on consoles on launch day, May 8th. But only for the regions where it's allowed. 🙂
ESRB = partial nudity
PEGI/USK = full nudity

— CONAN EXILES (@ConanExiles) April 10, 2018
The censored Conan Exiles penis has caused quite a flap. This guy thinks that players should boycott the game!
Only way to fix is not to buy the game forcing them to take action

— Dave (@Dave_From_Cali) May 8, 2018
Xbox One gamers can also enjoy the full nudity option via a post-launch patch with the same regional restrictions.
Of course, Conan Exiles isn't just about jangling your bits around. In the game, players explore, craft and harvest resources in order to survive the harsh open game world. You can check our Conan Exiles review here (we really liked it).
Conan Exiles PS4 Guides