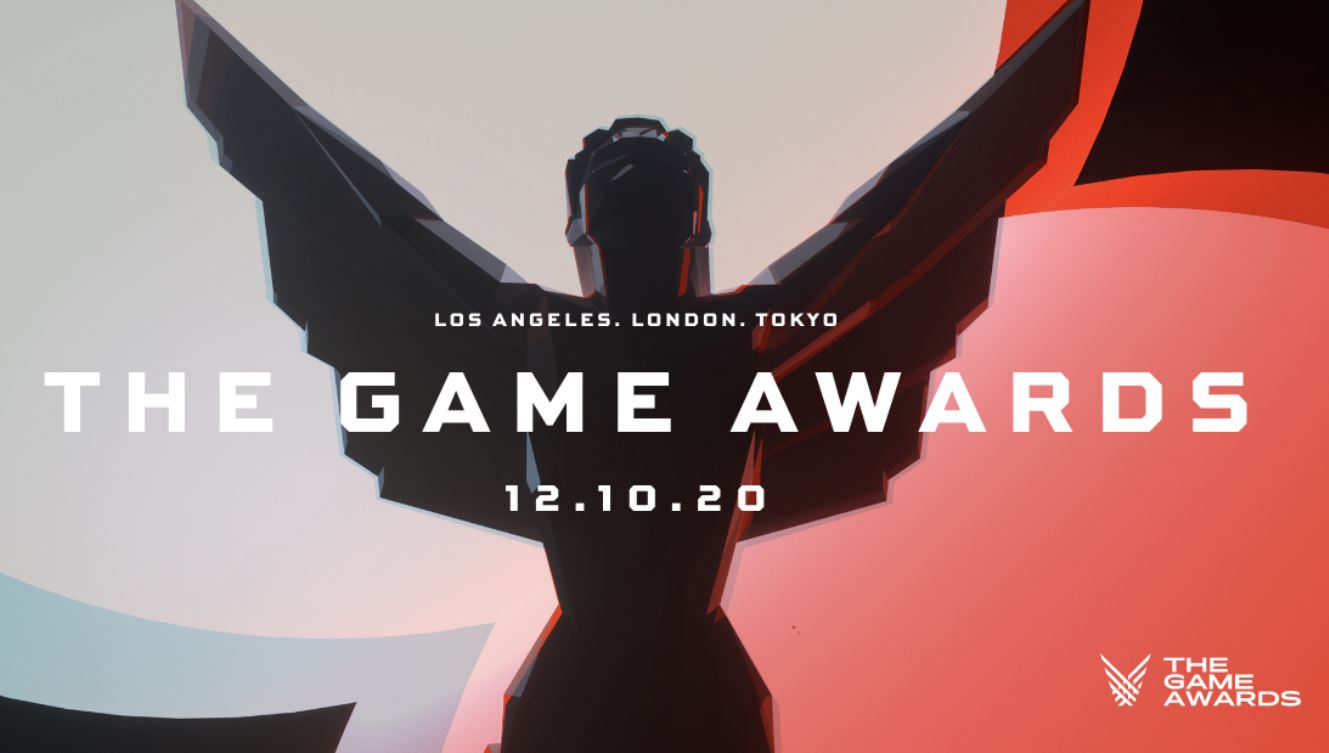 There will be all kinds of new PS5 games revealed for 2021, news and announcements made at The Game Awards 2020 on December 10. Just what will those new PS5 games and reveals be though? Join us as we unleash no less than 20(!) of our predictions for The Game Awards 2020! Please note, all the stuff that we know will be there, like Dragon Age 4, won't be included here. This is all the fun stuff that we don't know about.
The Game Awards 2020 Predictions
---
1) Tom Holland's Live-Action Uncharted Movie Gets A Trailer
---
With the popular Spider-Man actor nabbing a host slot on the show, it makes *perfect* sense that he'll be there to shill us on the first look at the live-action Uncharted movie in which he plays a young Nathan Drake. With the movie wrapping nearly six weeks ago, it stands to reason that there would be enough footage lurking around to be cut into a trailer.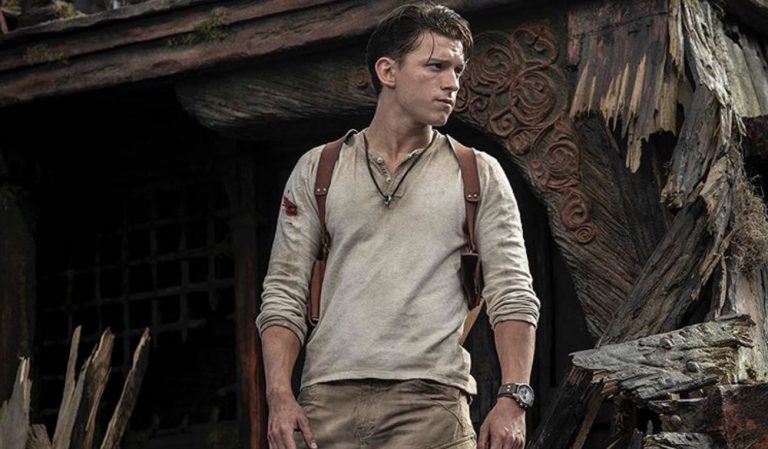 2) Christopher Nolan Announces A Cross Media Videogame for PS5, Xbox Series X/S
---
That's right, famed director Christopher Nolan who gave us The Dark Knight Trilogy, Inception, Dunkirk and most recently Tenet, will be in attendance at The Game Awards 2020. What does that mean though? Well, we know he's there to present an award of some kind, but what if, WHAT IF, he's also there to also make an off-the-cuff announcement about a cross media videogame that he's spearheading for PlayStation 5 and Xbox Series X?
Imagine it – a Christopher Nolan directed movie or TV series which exists alongside a videogame which takes place in the same world. This announcement could also include Hollywood actor John David Washington, who not only worked with Nolan on Tenet but who is also a fellow award presenter at this year's show.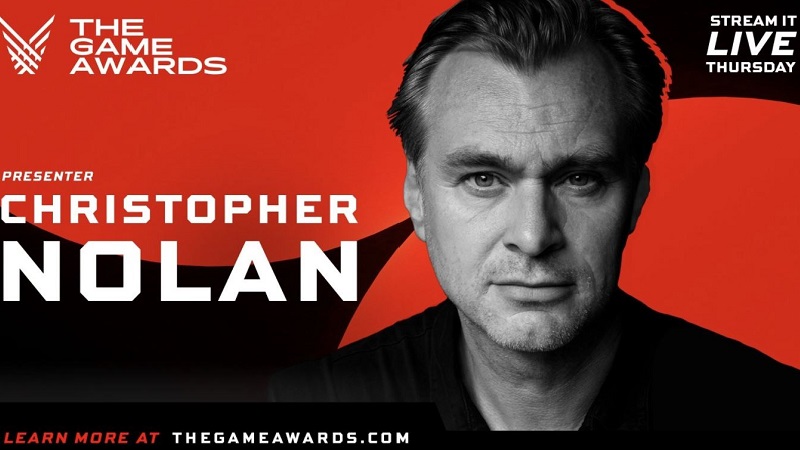 3) Brie Larson Introduces Captain Marvel Content For Marvel's Avengers
---
Another Hollywood darling who will be present at The Game Awards 2020 will be Captain Marvel herself, Brie Larson. An award presenter in much the same vein as ol' Chris Nolan above, it stands to reason that she would also be there to announce the rumored Captain Marvel expansion content for Marvel's Avengers from Square-Enix. This seems especially likely as the Kate Bishop themed 'Taking Aim' expansion has just seen a release, prompting players to wonder what's going to come next.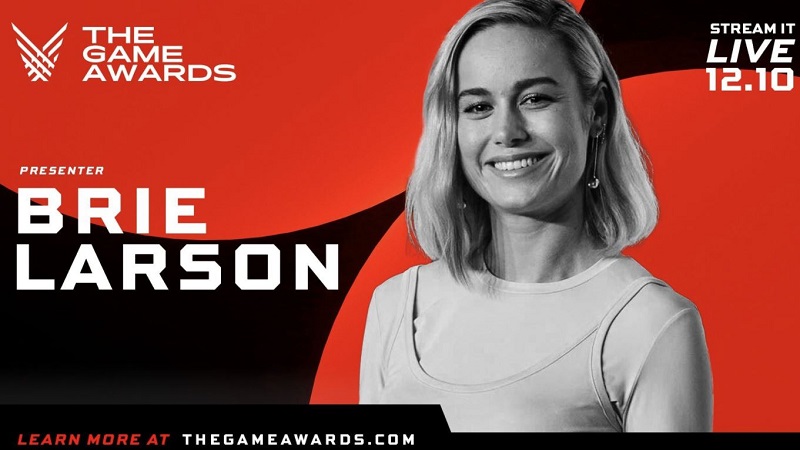 4) Naughty Dog Shows Us The PS5 Upgrade For The Last of Us Part 2
---
With first party stars Ghost of Tsushima and Days Gone both showing off some transformative PlayStation 5 upgrades (the latter especially), it's more than a little suspicious that The Last of Us Part 2 hasn't seen the same treatment. Well, with a stage as large as The Game Awards 2020 available to them, it seems pretty darn likely that Naughty Dog will give the world its first look at the obviously impending PS5 upgrade for The Last of Us Part 2.
Not least because surely out of all of Sony's internal studios you have to think that they were able to get their hands on PlayStation 5 dev kits first. What way to better show off what they can do, at least at this early juncture, than by remastering one of the best games of the last generation?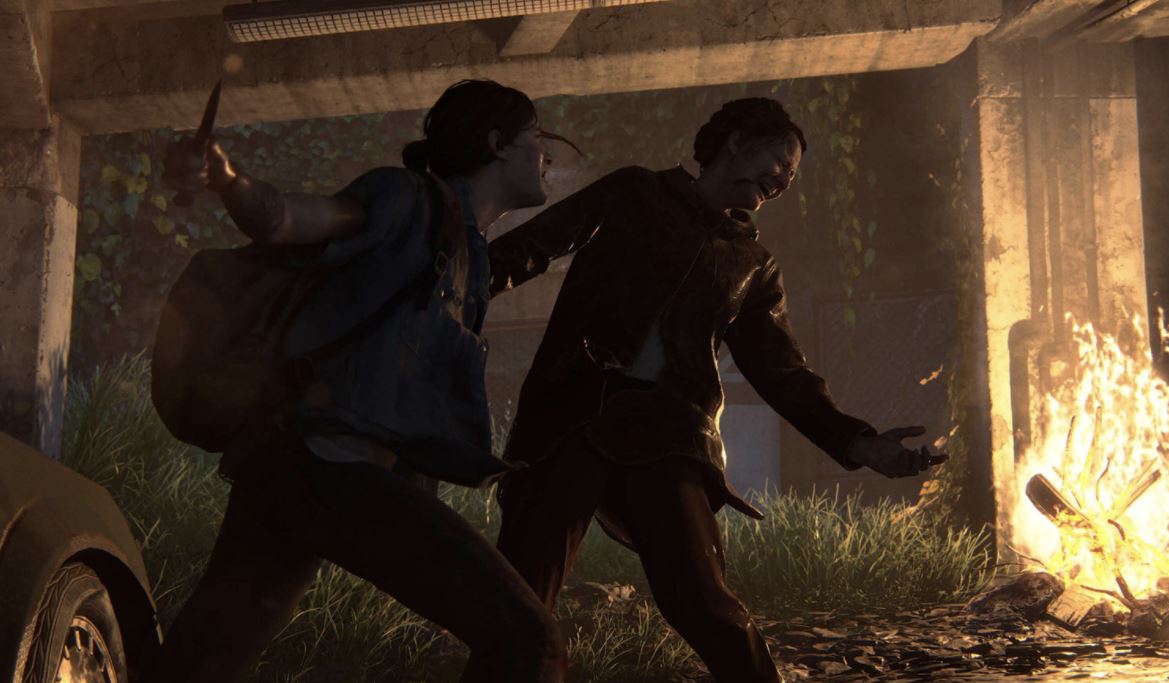 5) We Finally Get Our First Proper Look At The Last Of Us Part 2 Factions Multiplayer Mode
---
Given that we know that The Last of Us Part 2's multiplayer component has been in development for a while and Naughty Dog resisted the temptation to reveal it at The Last of Us Day earlier in the year, The Game Awards 2020 seem like the perfect place to show us what they've been working on.
6) Focus Home Interactive Shows Off Its DONTNOD Entertainment Developed Title
---
Focus Home Interactive have apparently been working with interactive adventure maestros DONTNOD Entertainment on a new game for a while now, but as yet, we've seen neither head nor tail of whatever it is they have brewing. With detective adventure Twin Mirror in the can, you can expect that to change at The Game Awards 2020.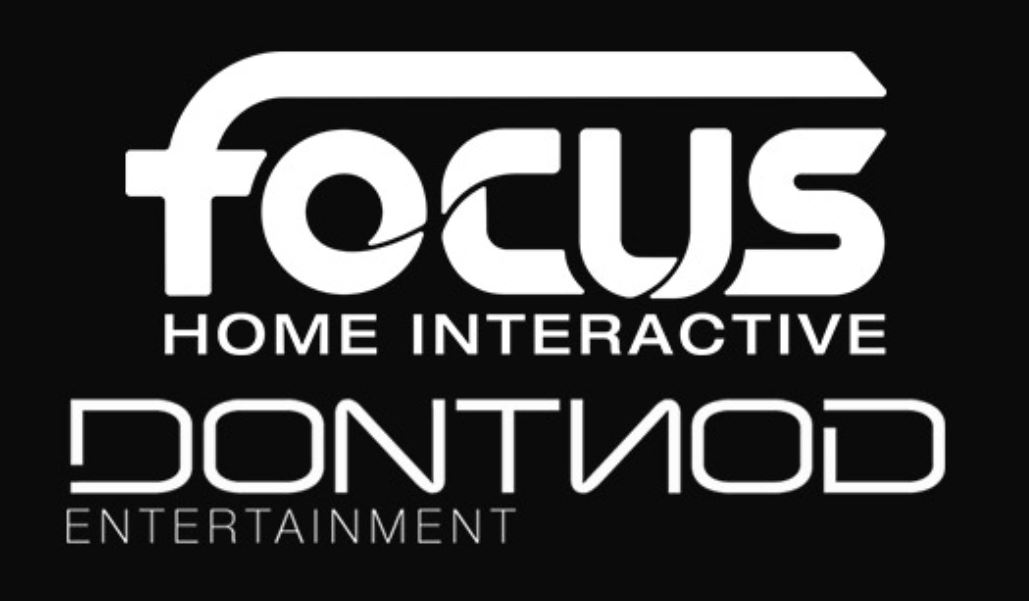 7) Disco Elysium Console Release Date Announced
---
After doing extremely well for itself on PC for an extended period of time, The Game Awards 2020 seems like the ideal place for developer ZA/UM to come out and give us the sweet relief that we need – a release date for its superbly offbeat detective RPG Disco Elysium on PlayStation platforms. Anyway, the official website for the game appears to be teasing *something* at least; so why not this?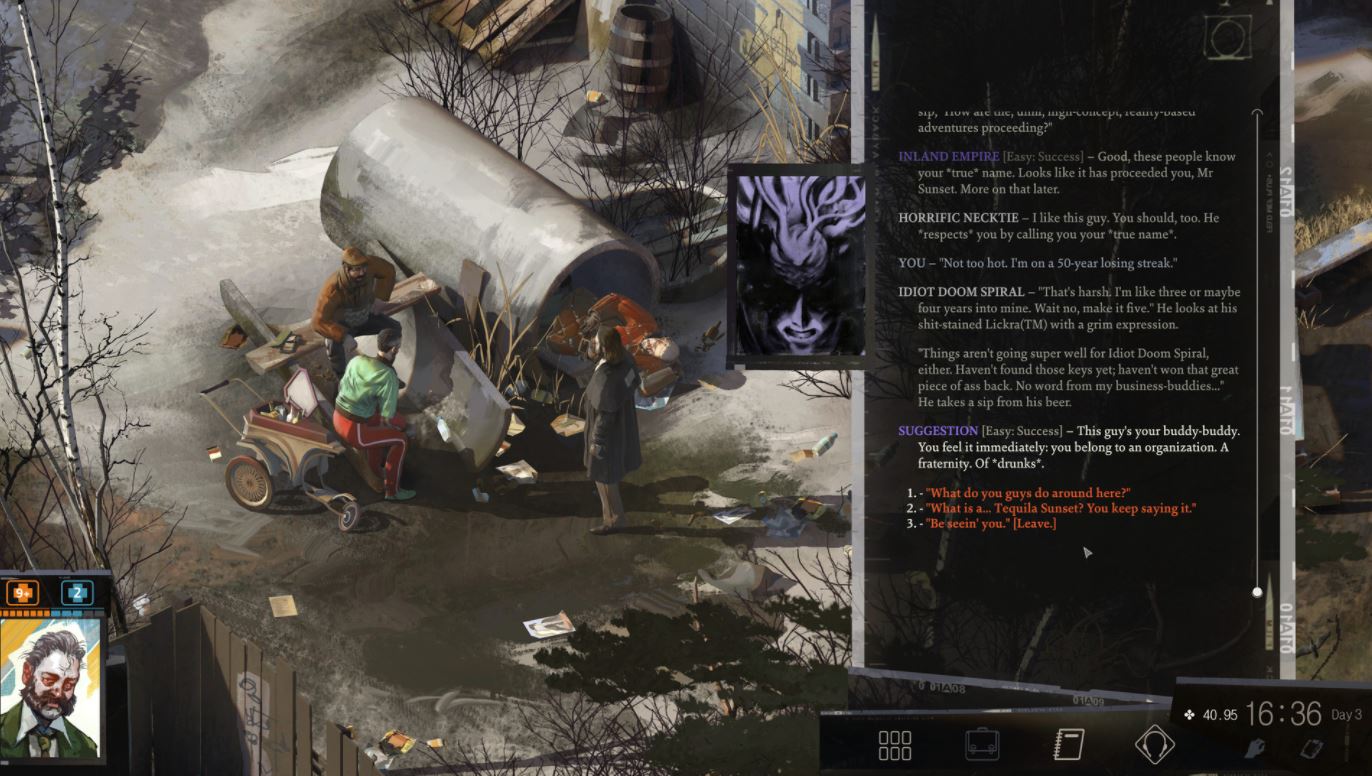 8) Hades Release For PlayStation Platforms Announced
---
With everyone who doesn't own a PlayStation console failing to shut up about Supergiant Games admittedly great Hades, it seems like a done deal that we'll hear about the game making the leap to PlayStation platforms sooner rather than later, not least because we've seen all of the studio's previous games on our superior hardware. Hopefully sooner, eh?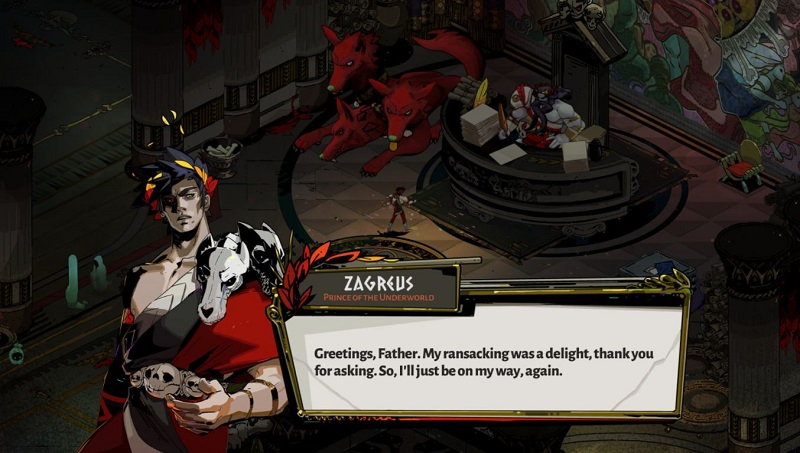 9) Ubisoft Announces Splinter Cell Reboot
---
Oh for heaven's sake. Look, I need to be clear here – I'm hoping against hope that Ubisoft will finally see the error of its ways and give us the new Splinter Cell game that we've all been hungering for. Especially as they, y'know, completely forgot about the game in the last console generation. As it is though, we'll probably get a new Just Dance spin-off or a new Rayman title instead. Shut your pie-hole you in the back – nobody wants Bendy Arms Man in 4K/60, they want Samuel Fisher and his three glowing forehead eyes instead. And no, Sam Fisher appearing in other Tom Clancy games and a Netflix animated show DO NOT COUNT.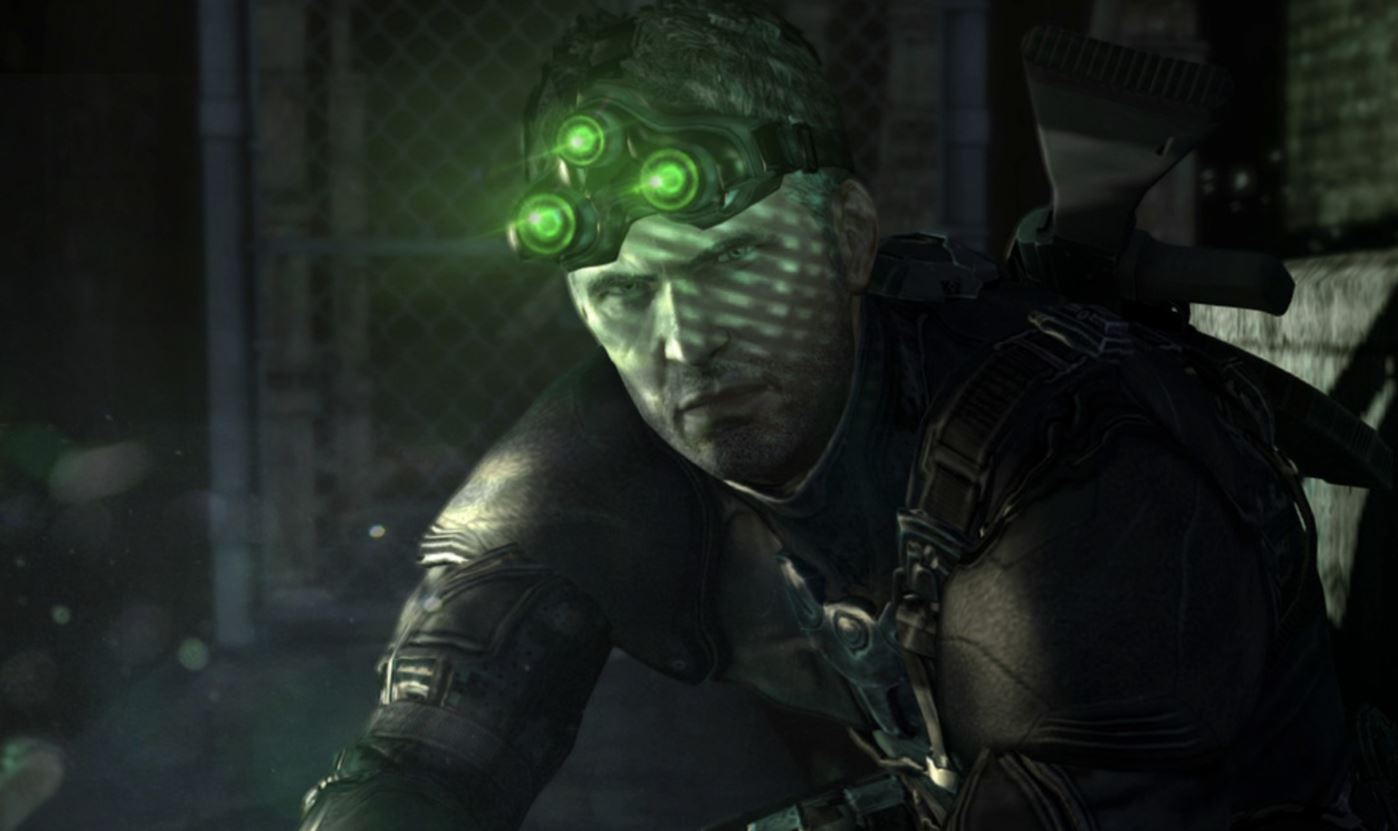 10) EA Unveils Battlefield 6
---
Confirmed to be on track for a 2021 release on PlayStation 5, we're absolutely overdue a first look at EA's next instalment in its large scale, face-shooting Battlefield series. Also Battlefield 5 has been out for over two years, so yeah, that too.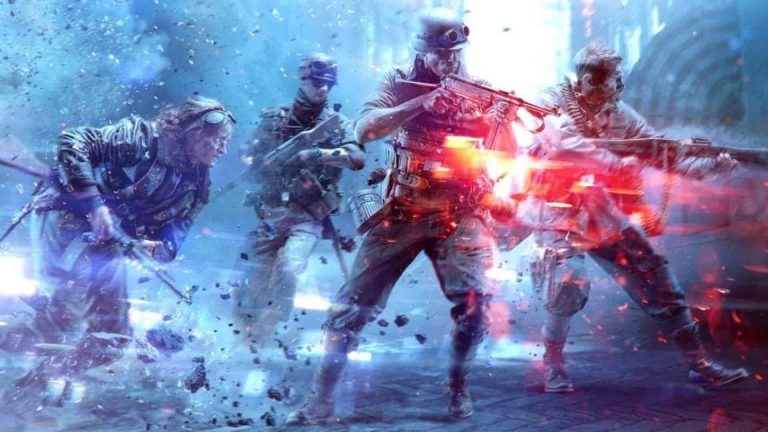 Related Content – Sony PS5 Complete Guide – A Total Resource On PlayStation 5
11) Platinum Games Provides A Fresh Look At Babylon's Fall, Confirms PS5 Version
---
Babylon's Fall, the long awaited collaboration between Square-Enix and Platinum Games, has been undercover for a good while now. Originally confirmed for PS4 and PC platforms, it makes a lot of sense for the game to not only re-emerge here but also bring a new PlayStation 5 version announcement along with it.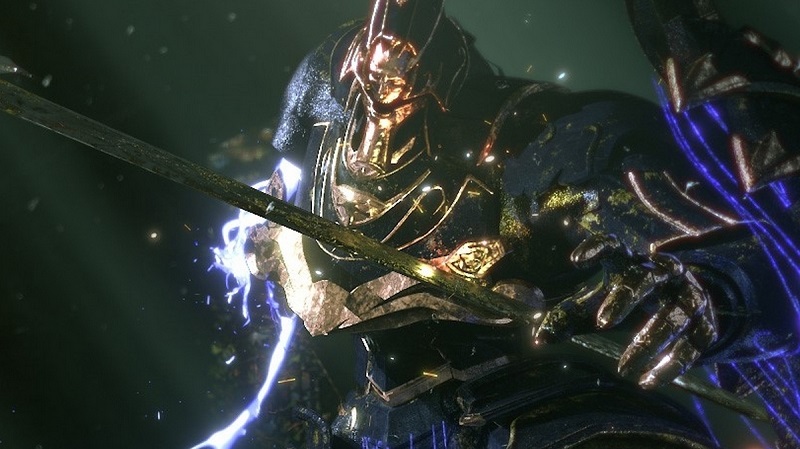 12) The Wolf Among Us 2 Gets A Big Bad Trailer
---
We've known for a while now that the recently resurrected carcass of Telltale Games has been hellbent on releasing much requested sequel, The Wolf Among Us 2. With the rumor mill spinning into overdrive regarding the possibility that we'll see a trailer for the long in development sequel at The Game Awards 2020, I choose to believe. Do you?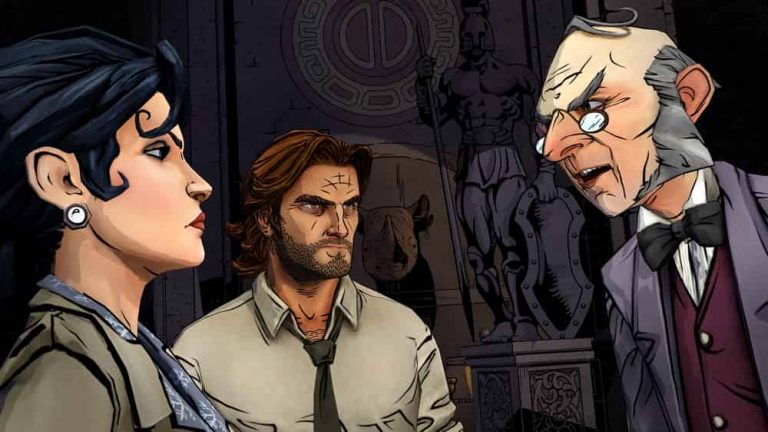 13) Square-Enix Lifts The Curtain On Final Fantasy 7 Remake: Part 2
---
Not too long ago, Square-Enix told us that Final Fantasy 7 Remake: Part 2 was in 'full development' and that 'the team wants to get it out the door as quickly as possible'. Well, we've not seen a single, solitary screenshot of piece of media for the second part of what is arguably one of the best remakes to come along in a good while. As a result, giving us something (anything) at The Game Awards 2020 would be a good way to rectify that and keep the fans slavering.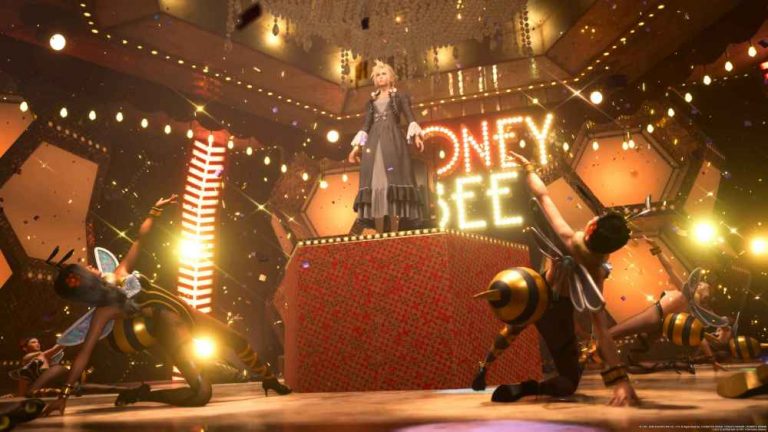 14) Elden Ring Gets A New Cinematic Trailer
---
Look, FromSoftware's Elden Ring basically got announced 27,000 years ago and we've seen basically squat of anything resembling something substantive from the game since; neatly mirroring the elongated timescales that its primary contributor, Game of Thrones author George R R Martin seems familiar with. Elden Ring. The Game Awards 2020. Let's Make it happen.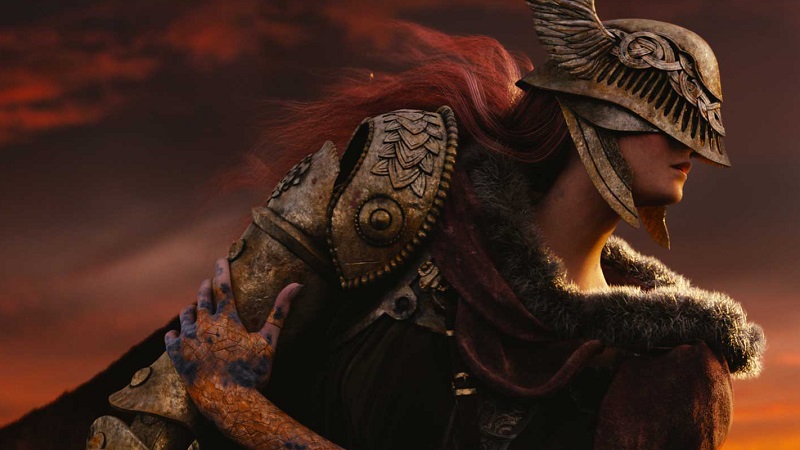 15) God Of War Ragnarok Gets A Cinematic Teaser
---
Cheekily announced at the tail end of the State of Play PlayStation 5 games showcase, God of War: Ragnarok has been tipped for a 2021 release. That's next year. So if we're meant to be playing God of War Ragnarok in little under twelve months, shouldn't we at least be seeing something more than a logo by now? My thoughts exactly, boy.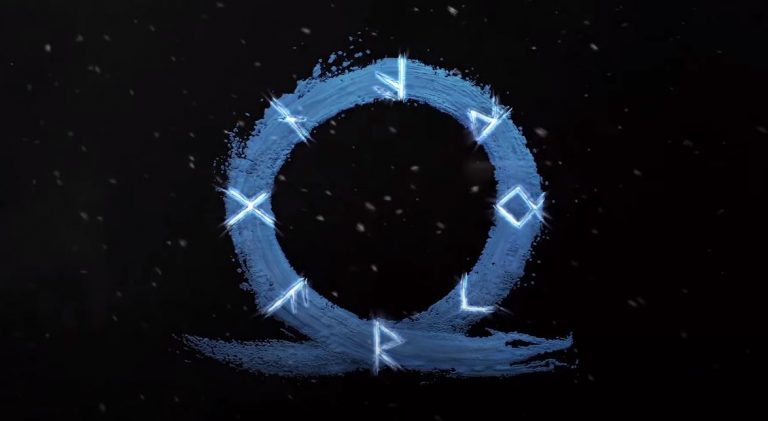 16) Rockstar Games Announces PS5 Upgrade For Red Dead Redemption 2
---
With the one-two Rockstar punch of Grand Theft Auto 5 getting a PS5 upgrade next year and Red Dead Online going solo with massive content updates every month, you've got to wonder where the PS5 love for Red Dead Redemption 2 is. Well, given the fact that it's arguably among Rockstar's best critically and commercially performing games, I'd say that a PlayStation 5 is just around the corner and that it'll get it's first showing at The Game Awards 2020.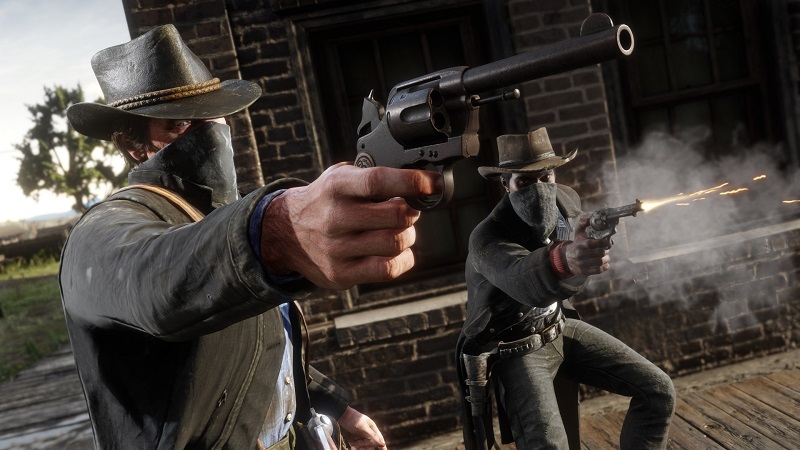 17) Half-Life Alyx Announced For PSVR
---
Easily one of the best full fat VR titles that you can get right now, it makes a whole heap of sense that Valve brings Half-Life Alyx to the biggest gaming VR platform out there – PlayStation VR. With the legendary developer suggesting that a PSVR version of the game is a possibility, why not make it a reality at The Gaming Awards 2020?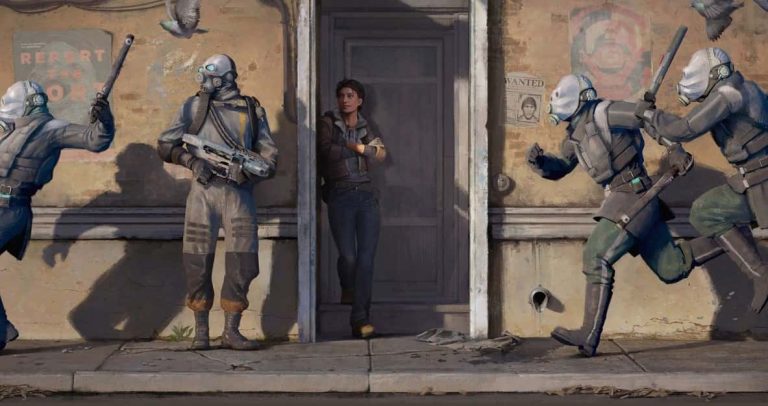 18) EA Gives A New Look At Its Criterion Games Developed Need for Speed Title
---
Returning to the practised hands of Burnout developer Criterion Games back in February 2020, EA's Need for Speed franchise has apparently been in development at the UK based studio for a good while now. With Need for Speed: Hot Pursuit Remastered acting as a stop gap of sorts between new franchise instalments (Need for Speed: Heat released in 2019), an appearance at The Game Awards 2020 seems timely for the next entry in the Need for Speed series.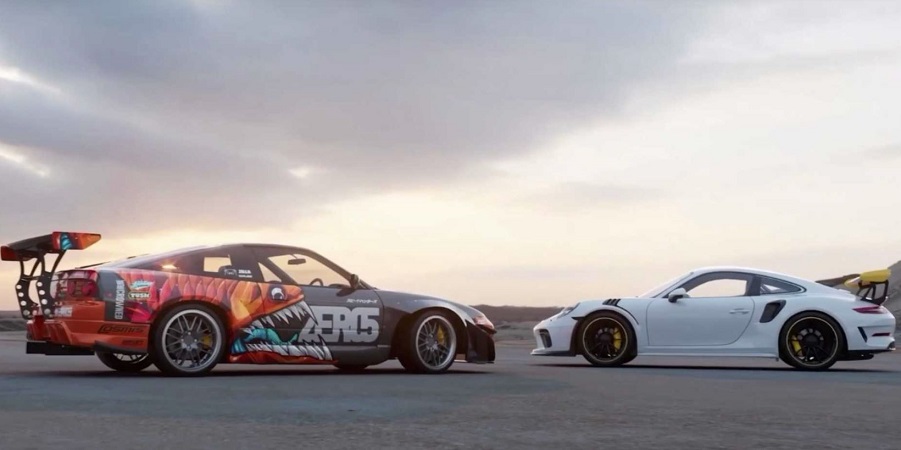 19) Netherrealm Studios Unveils Its New Non Mortal Kombat/Injustice Project
---
Believe it or not, there's more to Netherrealm Studios than just Mortal Kombat and Injustice games. The developer knows this too, as it has constantly reaffirmed the fact that it has other, non-fighting game projects in the pipeline. Will we see one such game at The Game Awards 2020 though? One can hope.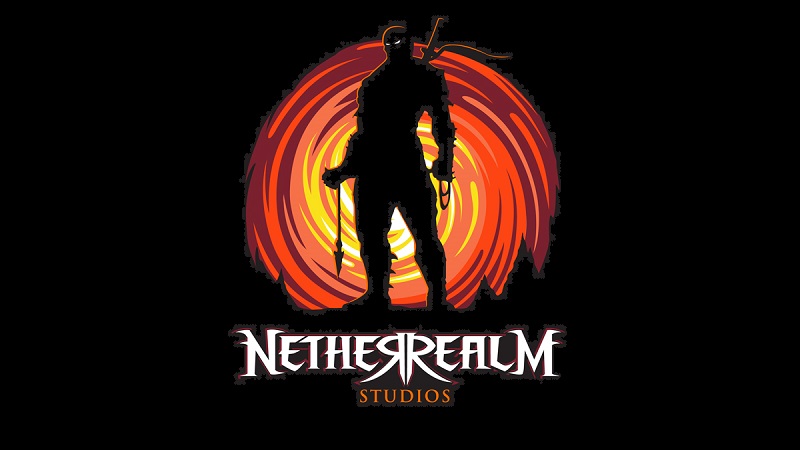 20) Cyberpunk 2077 PlayStation 5 Footage Shown
---
With CD Projekt RED's Cyberpunk 2077 finally getting a release after more than seven years in development, it's clear that the game could still do with a touch more spit and polish both in terms of general stability and in the visuals department. Enter then the first public showcase of Cyberpunk 2077 running on PlayStation 5 at The Game Awards 2020 – a spectacle which should hopefully approach or surpass those first gameplay videos of the game that we were treated to a couple of years ago. After all, Cyberpunk 2077 apparently "runs well" on PlayStation 5. So let's see it.
These are our predictions for The Game Awards 2020 – what are yours? Sound off in the comments below!